Apex Legends has a brand new map to coincide with the start of Season 3. That means a lot of the strategies for the previous two seasons have to be reworked! The new map is around the same size as the previous one, it might be a drop larger but not enough to really alter things. it contains quite a few POIs. While it is early days for World's Edge, players have already had enough time to get acquainted with its basic features. There are already a few places that stand out in terms of loot and strategy for players. If you're looking to progress through the Season 3 Battle Pass as quickly as possible, you're going to need to get used to this brand new map.
World's Edge is bigger than Kings Canyon and a bit more interesting. Rather than having the generic landscape all over it like the previous map, this one is divided into some pretty distinct regions. While aesthetics are nice, what you really need to know goes beyond just looks. You need to know where to land, and where the bins and weapon drop locations are on this map if you want to win. 
Skyhook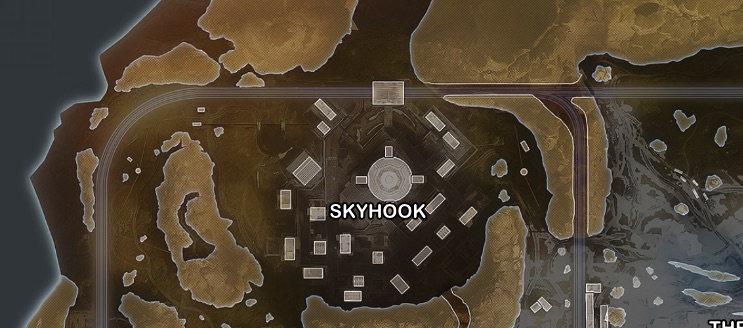 Skyhook is the POI located to the north of the World's Edge map. It is a settlement clustered around a large tower. The tower itself has quite a bit of loot with 26 supply bins. While it is early in the season, it is already quite a crowded place to land. If you're looking for an early firefight and plenty of loot providing you escape, this is a great place to do so.
 The Epicenter
 The Epicenter is a smaller location with an okay spread of loot. There are only 15 supply bins. However, with it being quite a bit smaller you won't have to compete with many other players to get your hands on this. It is a good spot to give you plenty of movement options to scout out the rest of the game. If you're playing with the new Legend Crypto, this is a great spot to use his drones to assess the locations of other teams for an early firefight.
Refinery
Refinery is quite a small place but it still has plenty of loot. While it is quite a bit smaller than Skyhook, it only has one less supply bin. This makes it a great place for stocking up on supplies. Since it is quite a bit smaller, it doesn't attract the same type of crowds. This might change as Season 3 progresses and more players get to grips with the locations in World's Edge. However, for the time being it is a good location to drop into.
Overlook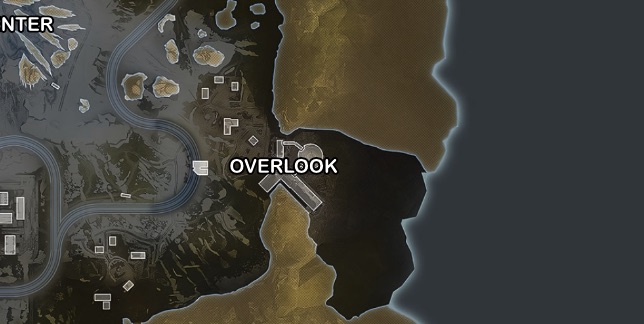 Overlook is one of the larger areas on the new Apex Legends map. Unlike some of the other bigger POI in World's Edge though, the loot isn't exactly the best in the game. There are only 19 supply bins across this area. While it isn't the most popular, it isn't a fantastic place to land if you're looking to maximise your loot over the course of the game.
Drill Site – Apex Legend World's Edge Guide
This is one of the smallest POIs on World's Edge. It features only 13 Supply Bins and not too many buildings. While it is still a better place to land than the middle of nowhere, you're not going to find as much loot. The benefit is that you're unlikely to find anymore teams in this spot. If you're after a quiet start to the game, this might be the perfect place on World's Edge to do so.
The Train Yard
The Train Yard has a dense supply of loot for its relatively modest size, with 26 supply bins spread out inside of it. While the loot isn't always the best quality, it is a solid place for a relatively safe and secure start. If you're after a good place to prep for a game, then this is a good spot to hit.
Sorting Factory – Apex Legend World's Edge Guide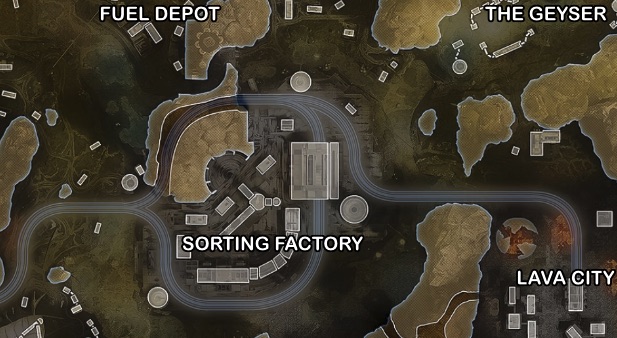 This is a fun one. It is one of the POIs in the game that are just a lot more interesting than what was in Season 1. The Sorting Factory has 44 Supply Bins spotted around in it, but it is really dense. It might be a bit less popular than Capitol City, but the area isn't quite as spread out. There isn't as much cover or areas to safely escape.
Lava Fissure – Apex Legend World's Edge Guide
Lava Fissure is huge area in World's Edge. With 29 supply bins, you're going to be able to kit out a full team if you land here. This comes with fighting off other players, but it is manageable. You're unlikely to get pinned down in Lava Fissure since it is quite spread out. As a sprawling larger location, you're going to have to be careful of over teams picking you off as you walk around.
Lava City
Another Lava themed area! This one is exactly popular, it is small and only hosts 15 loot boxes. It isn't the best spot really. If you're after a quiet game, this is a nice enough landing spot. However, you're going to need to travel and start getting some kills pretty early in the game if you land here.
The Tree – Apex Legend World's Edge Guide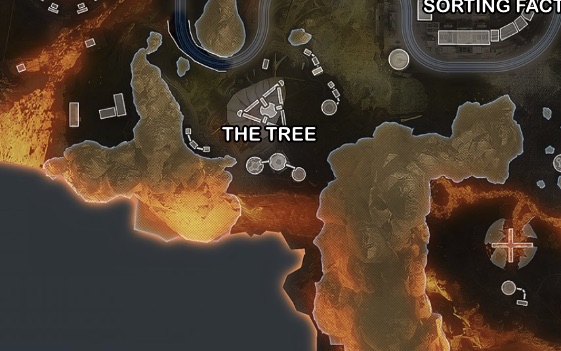 This is another smaller and more peaceful landing spot. It is high enough to give you a good enough view of the more popular spots. This can make it a great starting point when you're after more thought-out kills than just landing somewhere popular. There are 13 supply bins here, enough for a team if you're lucky. However, you will likely have to pick up some better gear throughout the game is you start here.
Thermal Station
 Thermal Station is a huge area on World's Edge. It is going to take a while to even move around. This doesn't mean it's a bad landing spot though. With 48 supply bins loads of teams are going to be able to drop in here and kit themselves out for a full game. With this much loot though, loads of players go for this spot. Land there if you're really after a great start. However, be aware that it can get pretty dangerous.
The Fuel Depot  – Apex Legend World's Edge Guide
The Fuel Deport is a really central area to the map, but without the benefits of easy access. Being cornered off, it can be difficult to escape in a hurry. It is relatively small and only features 12 bins. Its awkward size and low concentration of loot doesn't make it a great candidate for a landing spot. Instead, this is a place to set yourself up later in a game.
Capitol City – Apex Legend World's Edge Guide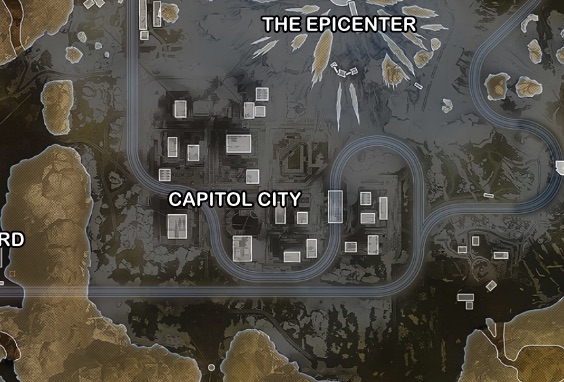 This is by far the easiest to recognise location in the new game. It looks a bit like Tilted Towers, and kind of plays like it too. It is a huge city. However, for its size and popularity you would expect more loot. There are only 19 supply bins located here. This isn't a fantastic spread considering how big the area is. While this is a great place to practise your combat, it isn't a fantastic landing spot for someone looking for the best possible start.
The Dome – Apex Legend World's Edge Guide
The spot is at the right bottom of the map. It includes a number of areas that collectively form quite a large POI. It contains 22 supply bins, which while a lot are quite spread out around the level. This makes it an okay choice for scavenging but it is going to take you a while. If you land here, you need to be on the lookout for other teams. You'll have to move fast to loot up in time, so staying aware is going to be key.
Apex Legends Season 3 is looking quite a bit more exciting with the addition of Worlds Edge. If you want to have the best shot of winning more matches this season, you should be using the best Apex Legends settings and getting the best frames per second possible in the game.