Call of Duty Vanguard is a fast-paced game where players often like to get up close and personal to get their kills. However, snipers have a certain spot in the game's meta. A skilled sniper can clean up on just about any map, with patience and skill at the game's core mechanics. While sniper rifles are decent in the right hands, they need a strong loadout to make the weapon as powerful as it can be. The best 3-line rifle loadouts in Vanguard can help you get a better performance in matches.
The 3-Line rifle is one of only a handful of snipers in the game. It sits pretty easily in the top half of the Vanguard weapons tier lists. While it isn't quite as useful in its base as the Kar98K, it definitely has a clear niche. The 3-Line Rifle in real life was a mass-produced rifle of the Soviet Union, being one of the most widely made rifles in history. While based on something mass-produced, the 3-line rifle has some unique selling points in Call of Duty Vanguard. You can take it to the next level with the best 3-Line Rifle loadouts. This is what you need to know:
Best 3-Line Rifle Loadouts in CoD Vanguard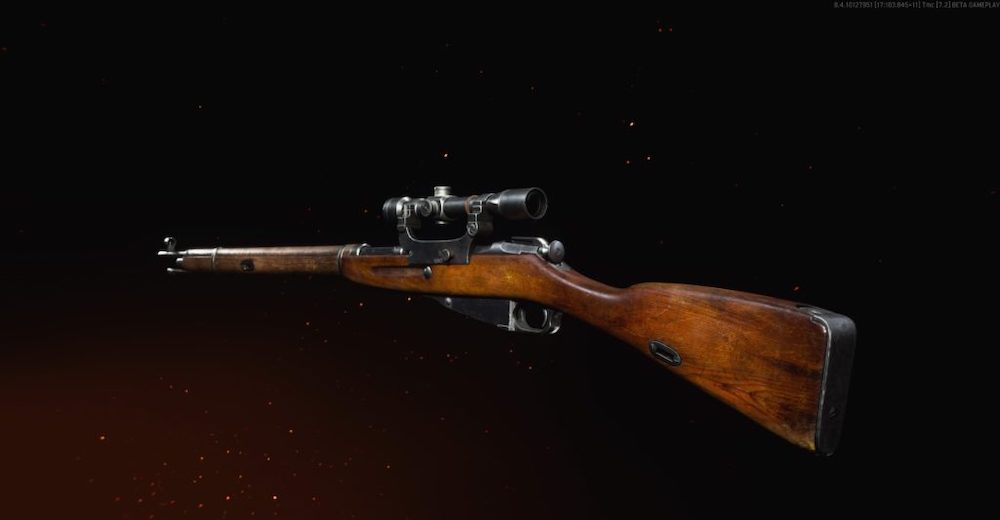 Call of Duty Vanguard is building on the system for attachments in the previous two games and Warzone. Now, there are ten slots available for you to fill. This means you can impact your weapon in a lot of different ways compared to the past. Although, it is harder than normal to pick. If you're looking to improve on a sniper though, these attachments are going to work:
Barrel – 270MM Voz Carbine
Stock – ZAC Custom MZ
Rear Grip – Leather Grip
Ammo Type – FMJ Rounds
Proficiency – Awareness
Kit – Deep breath
This build is only going for the lower number of attachments, so you can make better use of the weapon perks to build on a Sniper. Elsewhere, the attachments are going to help you improve your speed. This is the major downside, so the best 3-line rifle loadouts allow you to get shots off quicker. Aim, consistency, and speed are improved here. You can also hold your breath for longer with this choice of perks. Naturally, this has much better utility for a sniper loadout.
The Best Perks for the 3-Line Rifle in Vanguard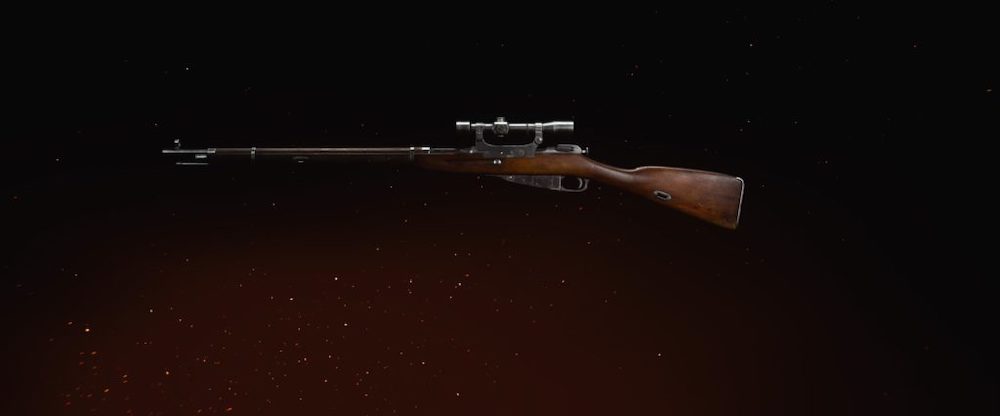 Playing as a sniper in Vanguard is a difficult task. You need to be able to manage aim, timing, and protect yourself when you're using a slow, long-ranged gun. Using the Vanguard gunsmith system to make the best 3-line rifle loadouts helps, but you need your whole loadout playing along if you want to get the most out of the gun. Perks can make a big difference; these are some picks for this part of the loadout:
This set of perks is great to use alongside just about any sniper rifle. Ghost is a meta choice, but having more control over your position on the minimap is going to be vital for a sniper. High Alert helps you to keep control over who is sneaking around near you. These are both preferable to constantly checking your back after firing off a shot.
Overkill allows you to carry a better secondary. Long-range slow weapons like the 3-line rifle aren't much help in tight situations. A fallback weapon is completely necessary here. Go for something like the best Volk loadouts or MP40 loadouts to cover all your bases.
The Rest of the Best 3-Line Rifle Vanguard Loadouts
Those are some of the perks and gunsmith attachments that can make it easier to use the 3-line rifle in this game. However, a loadout is bigger than that. There is also equipment to pick out. This isn't as dependent on your choice of weapon. However, most snipers are going to need a full loadout supporting their style of play. If you're looking to cater everything to the best 3-line rifle loadouts, then these are some picks:
Lethal – Thermite
Tactical – Bouncing Betty
Field Upgrade – Armor Plates
The lethal and tactical choices here are going to be important for having some protection while sniping. It can be tricky to camp out, so these bits of equipment should help you by giving you more options. The field upgrade is a more meta choice. Although, it definitely suits the game for the best 3-line rifle loadouts in Vanguard.
That's everything you need to know for this weapon. However, there are loads of areas where you can improve in Call of duty Vanguard. Our other guides can help you out there: