Projectors are not just for streaming Netflix and office presentations, You can also play your favorite games on these well-lit projectors. Frankly, not many casual gamers are familiar with gaming projectors and find it really hard to choose the right option. But to make things easier, we've hand-picked some of the best gaming projectors that are available in the market. Bear with us to find out picks for the best gaming projectors for 2020.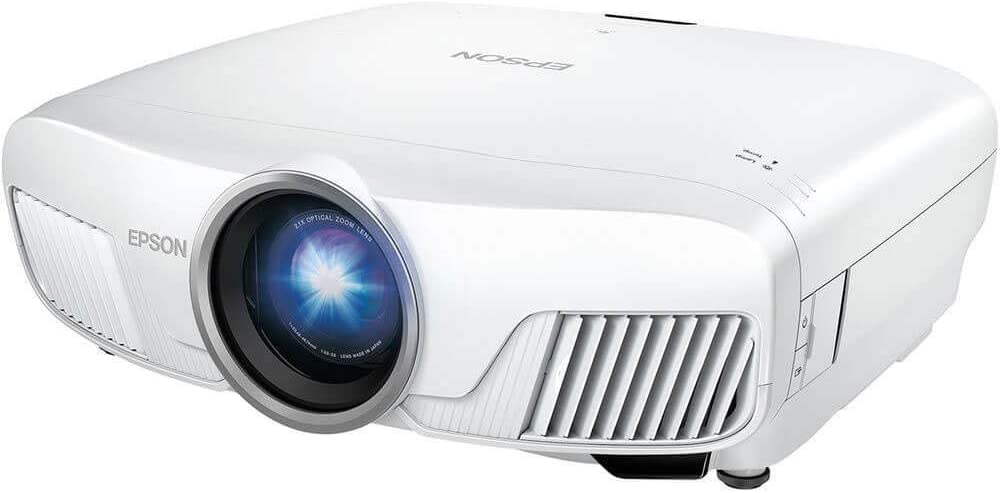 Best 4K Gaming Projector
Resolution – 3840x2160p
Brightness – 2500L
Dimensions – 20.5" x 17.7" x 6.7"
Input Latency – 23.5ms
Epson Home Cinema 5040UB is truly a 4K projector that delivers a magnificent display. This 4K projector will upscale any non-4k content to offer the best possible result. With a native resolution of 3840x2160p backed with a brightness level of 2500 lumens, Epson Home Cinema 5040UB will not disappoint.  This projector offers dynamic colors that are really bright and in dark scenes, you won't be missing out on anything.
There are only a handful of 4K gaming projectors out there that really delivers and this one is definitely one of them. The response rate could be better and the price tag is a bit too much as well. Aside from gaming, watching movies and Tv shows is really fun as well. If you have nearly two and a half grand burning a hole in your pocket then I'd really recommend taking a look at this flawless 4K gaming projector.

Best 1080p Gaming Projector
Resolution – 1920x1080p
Brightness – 3500L
Dimesnions – 17.95" x 13.39" x 7.01"
Input Latency – 8.3ms
Not wanting to spend a huge chunk of money on a 4K gaming projector? the BenQ TH685 gaming projector will do the job for you. If you're a console player then this one is ideal for you because consoles might not be able to maintain 60fps on 4K resolution but at 1080p, they'll run quite smoothly. BenQ TH685 is one of the brightest gaming projectors that you can find in the market. There are some other 1080p projectors out there as well but BenQ TH685 really offers the best bang for the buck.
A low input latency of just 8.3ms is kind of ideal and a 120Hz refresh rate is really the deal-breaker here. There's only one downside to this projector, the image is quite bright but not the sharpest. If you're looking for a gaming projector under a thousand bucks then I'd definitely recommend this one.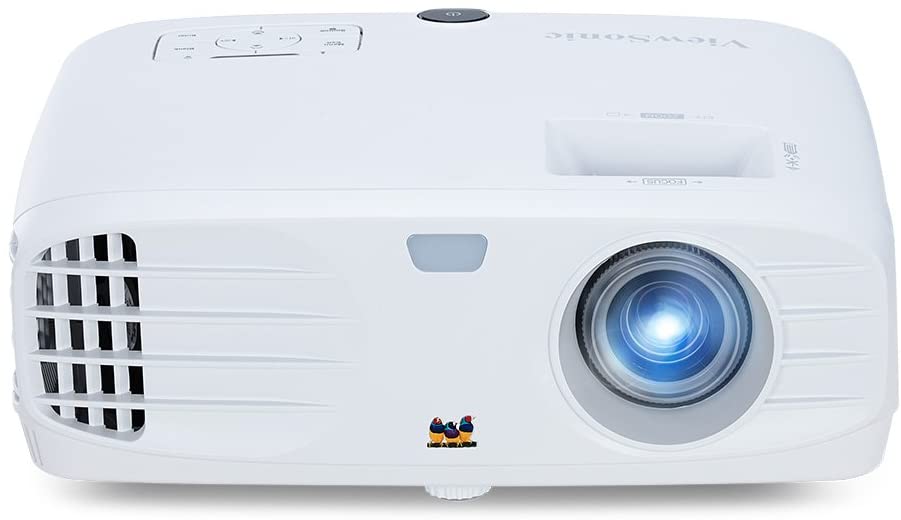 Best Budget-friendly Gaming Projector
Resolution – 1920x1080p
Brightness – 3500L
Dimesnions – 13.07" x10.27" x 5.31"
Input Latency – 16ms
Is it necessary to spend at least a thousand bucks to buy a gaming projector? Not really. For under $500, you can get your hands on ViewSonic PX700 HD gaming projector that has a lot to offer. It is a 1080p projector that offers 'Supercolor' shades which means that the image might not be very sharp. But the response rate of just 16ms is quite reasonable especially when playing online competitive games like Warzone or Fortnite.
By turning on the gaming mode, you'll experience a boost in the performance but still, I wouldn't call it a 'flawless' gameplay experiences. If you spend most of your time watching movies and less time playing games then this will actually be a good deal for you. However, if you're looking for an ultimate gaming experience then budget-friendly options are not always the best choice.
Other Helpful Articles: