Call of Duty Vanguard has a huge array of weapons available to players. You get a lot to choose from, but certain weapons stand out. If you're looking to use an SMG, then you have quite a few options available to you. One that has stood out so far in Vanguard tier lists though is the MP40. This is an SMG that fits the classic idea of this kind of weapon, it has great stopping power and fires at a great speed. As with any Vanguard weapon though, the Gunsmith mode and your loadout are important. The best MP40 loadouts in Vanguard can make the weapon into something considerably better than it would otherwise be.
The Vanguard Gunsmith section has various attachments you put on your weapon which you can unlock over 70 levels. Naturally, this means there's a lot of choices open to you. Your picks in attachments can make a big difference to how a weapon handles. That's why choosing the best loadouts is so important, it can give you a clear advantage in the game before the match even begins. This guide covers the best MP40 Loadouts in Vanguard. What you should attach to this SMG, the best perks, and other aspects of a loadout to tailor everything to this gun. 
Best MP40 Loadouts in Vanguard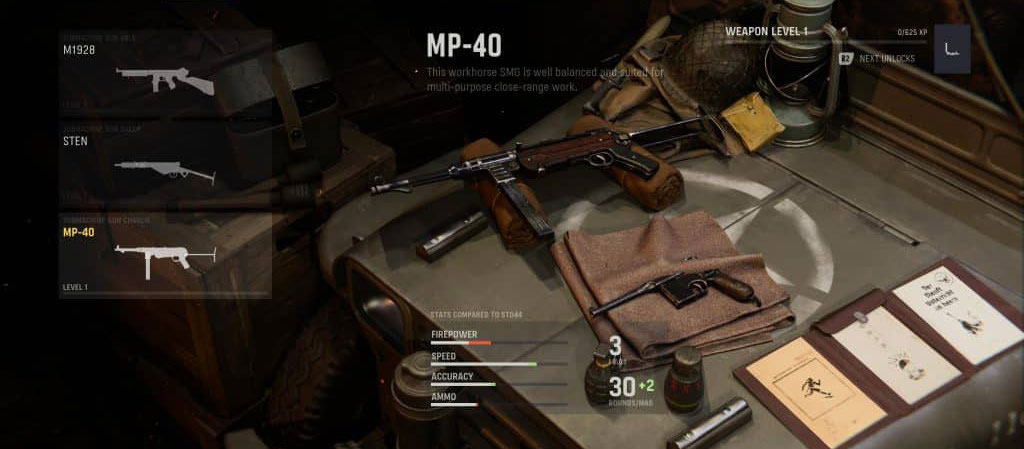 The MP40 is one of the better SMGs in Vanguard. It handles like a typical SMG though which gives a lot of room for improvement with your choice of attachments. This is what you can use with the MP40 to get the most out of it:
Muzzle – F8 Stabilizer
Barrel – Krausnick 317MM 04B
Optic – Slate Reflector
Stock – VDD 34M
Underbarrel – M1941 Handstop
Magazine – 9MM Para 24 Round Fast Mag
Ammo Type – Lengthened
Rear Grip – Granular Grip
Proficiency –Vital
Kit – Quick
The Vanguard Gunsmith system is a bit more complicated than in previous games since you can equip a whole ten items to a weapon. This means some big changes to how a gun works. The muzzle and the barrel here will both add to your recoil control and how your weapon handles. For an SMG, this makes it more effective. The under barrel will help out your speed, as with the fast mag. The ammo type is helping your bullet velocity, and the rear grip works for flinch resistance.
This build for the weapon makes the gun considerably more effective. It doesn't change its nature as an SMG. However, with the right amount of skill behind you can easily get a lot of kills using this gun. The best MP40 loadouts in Vanguard can be lethal in the right hands.
The Best Perks for MP40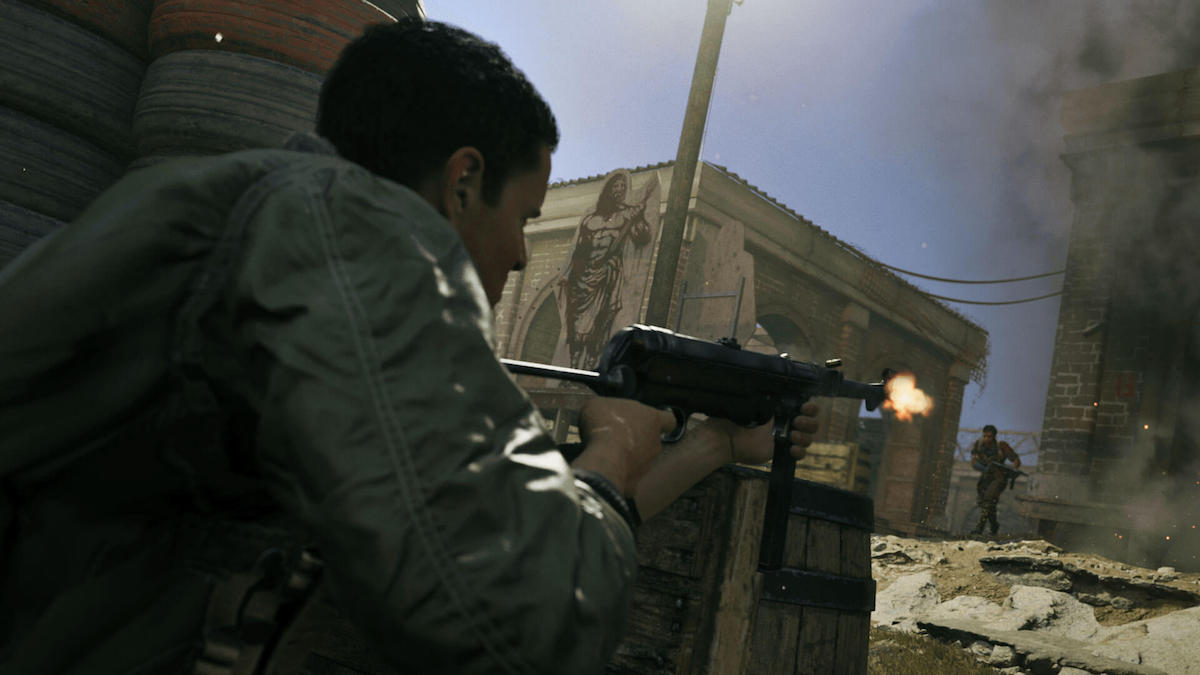 That's the Gunsmith build for this weapon. However, getting everything in for the best MP40 Loadouts in Vanguard means organizing your entire loadout to build on your play style, not just what goes on your weapon. An SMG can be pretty effective, especially with the right choice of perks. These are the perks that you should pair with the MP40 to get the most out of it:
Ghost and Radar are going to make a big difference in how your presence is felt on the map. It allows you to stay slightly more under the radar while getting extra intel. Double Time is more SMG specific. This allows you to get the right speed that you need to rack up quick successive kills with this weapon.
The Rest of the Best MP40 Loadouts
Those are the perks and Gunsmith attachments for the best MP40 loadouts in Vanguard. However, there is more to your loadout than just this. There are other elements you can tailor to suit your gun as well. These elements of your loadout aren't as vital to optimizing everything. However, a choice that suits both the meta and your gun is the best to go for. These are some picks:
Lethal – MK2 Frag Grenade
Tactical – Stim
Field Upgrade – Armor
The field upgrade here along with the lethal are more meta choices. However, they will suit the speedy gameplay that you're going to find with the SMG. That's the reasoning behind the Tactical pick as well, they go well with the speed of the SMG in Vanguard. Stim helps you out with health but also with your tactical sprint which should boost your mobility. One important aspect is going to be your secondary. Go for a good ARs or longer-range weapon, like the BAR or Volk.
That's everything you need to know for the best MP40 loadouts in Vanguard. However, one loadout is just the surface. You also need to look every other aspect of your gameplay. Our other guides can help you out there: