BlueStacks is a piece of software that you've likely heard about at one time or another. This app comes up quite a bit, especially if you've dipped your toes into mobile gaming. It offers an easy and simple way to play mobile games on a PC. This allows you to get a bit of an advantage over other players. You can utilize the superior-tech and control methods that come with a PC. That's along with the comfort factor of sitting at a PC instead. BlueStacks is a lot easier to set up than you might think. This BlueStacks beginner's guide covers everything you need to know about the app and using it for competitive gaming.
How exactly does BlueStacks work though? And is it allowed in mobile games? There is some conflicting information out there, which makes it tricky to get started. Even with BlueStacks installed, you might not be aware of all the ways you can take advantage of it to improve your performance in games. This BlueStacks beginner's guide covers everything you need to know.
What is BlueStacks?
BlueStacks is a program for PC and Mac that serves as a mobile emulator. Using BlueStacks, you can natively run applications intended for use on mobile phones on your PC. This is without the more complex and technical tasks that usually come with emulating mobiles with your gaming PC. The software has seen investment from Intel, AMD, Samsung, and Qualcomm.
This can be useful for getting the full mobile experience in a more comfortable setting. However, as far as gaming is concerned BlueStacks gives a great competitive advantage. It allows you to use the hardware and controls of a PC on a Mobile game. With titles like Wild Rift pushing competitive gaming onto mobile devices, this boost can make a big difference. If you consider yourself a PC gamer, you still might want to try out some of the mobile titles currently heating up for competitive gaming. BlueStacks allows you to do this without having to hunch over a mobile phone for hours on end.
BlueStacks is an Android emulator, so it won't be able to run iOS games. However, the vast majority of competitive games are available on Android. They also offer some clear advantages for emulation, like having publicly accessible APKs.
As far as emulation goes, the more varied kit with android phones also means that emulation on this platform can produce significantly better results than iOS.
Is BlueStacks Safe for my PC?
While you might have seen recommendations for BlueStacks when looking at mobile games, a lot of people end up wondering is if BlueStacks is safe for my PC? This is partially down to the typical software on PCs that checks for dangerous software. Often, they mark Bluestacks as such simply because it's an emulator. However, the program is perfectly safe. Like any other emulator such as openEMU, there is nothing dangerous about it.
Some anti-virus software will set off alarms about BlueStacks, but they're just false alarms. They are essentially set off since BlueStacks gives you access to a larger marketplace of apps. You can download Android apps within BlueStacks. Since the anti-virus software can't assess every single Android game you might be trying to download, it sounds the alarm over the marketplace as a whole. It is an over-reaction since your PC can't verify the software that you're accessing from the Google Play Store in an emulator.
As you can probably gather, there is nothing unsafe about BlueStacks. You won't be putting anything at risk by downloading the program. If you are a particularly cautious person, just be sure to check every app you download within BlueStacks. Although the big titles that you're going to be gaming on are going to work perfectly fine.
How Does it Work?
BlueStacks is an emulator, so it essentially runs software that allows your PC to emulate an Android device. This allows apps that are native to an Android to run on a PC without them having to be ported for a different ecosystem. You'll find emulators are pretty common out there. Some people use them to facilitate playing retro games with difficult hardware, they're used extensively in development. Internally, sometimes PCs and game consoles themselves will have rudimentary emulators to play old games. This is what makes it possible to play older titles on a newer console without a lengthy development process to port it over.
BlueStacks works the same as any other emulator, but being the market leader for Android emulation on PC it is a considerably smoother experience than you'll often find elsewhere.
The Advantages of Using BlueStacks
BlueStacks allows you to play mobile-only games directly on a PC. However, is there any advantage to doing so? The point of doing this goes way beyond just using a different device. These are some of the advantages you can expect when using BlueStacks:
Easy Set-Up – BlueStacks is really simple to install and get started with. A lot of emulators can be a little tricky, but it keeps things simple.
Big Library – Over 95% of Android titles are completely supported in BlueStacks. This means you're going to be able to play all of the biggest games without having to find any additional software.
Always the Newest Update – BlueStacks always keeps you updated with the newest version of a game. So, you won't be locked out if a new bit of content launches.
PC Ergonomics – If you're playing competitive gaming, then a phone isn't the most ergonomic device. They're difficult to use for long periods and crouching over one for that long can cause you problems. On a PC, you can sit in an ergonomic gaming chair and grind away at games in comfort.
Controls – Having access to traditional controllers like keyboard and mouse can make all the difference for your performance in-game.
Hardware Health – Using demanding apps like high-end mobile games for long periods of time can be detrimental to your phone's battery. Using BlueStacks for longer sessions can protect your phone's battery health.
Mobile Games in Traditional Setting – Muscle memory is really important in gaming for performance. Playing on your PC allows you to play mobile games like you always have done.
Better Performance – Most gamers have a PC that can outperform their mobile phone. If you're playing a competitive game, then that boost in performance is going to make all the difference.
How to Set Up BlueStacks
Those are some of the advantages of switching to BlueStacks for mobile gaming. One of the biggest reasons to try it out though is how simple it is to access. Setting up BlueStacks is really quick. This is how you can try it out:
How to Install BlueStacks on Windows
Download BlueStacks – Head to the BlueStacks website and download the application. Pick the right one for your operating system or version of Windows (32 or 64 bit)
Install BlueStacks – Once downloaded, install the application like you would with any other Windows program. This won't take too long, but it does need to extract and install the software. In a few minutes, the software will open.
Set-Up BlueStacks – Once installed BlueStacks will open up. It will begin in a set-up process. Here you can use an existing Google account or set one up.
This is the full process to set up BlueStacks on Windows. Once completed, you can start to download Android games to use your PC. There are some system requirements you'll need to meet to install it on your PC though:
Minimum System Requirements
Os -Windows 7 or Above
Processor – Intel or AMD
HDD – At least 5GB Free
RAM – At Least 2GB
Up to Date Graphics Drivers
Recommended System Requirements
OS – Windows 10
RAM – 8GB or Higher
SSD over HDD
Processor – Intel or AMD Multi-Core Processor
Graphics – Intel/Nvidia/ATI Onboard or Discrete Controller
How to Install BlueStacks on Mac
That's how you can install BlueStacks on Windows. However, it can also be used to play Android games on Mac. This is really useful since often these titles are locked out of Mac and iPhone users entirely. This is what you'll need to do on Mac:
System Requirements
Mac's are a little less complicated in terms of their specs, but these are the minimum requirements for using a Mac for BlueStacks:
OS – Sierra or Higher
RAM – 4GB
HDD – 4GB
Some sites will tell you that you need up-to-date drivers to use BlueStacks. However, Macs don't have independent drivers like Windows do. They are part of the operating system and installed alongside the free OS updates, so if you're using a newer OS you don't need to look for something that doesn't exist. Pretty much every Mac compatible with Sierra can hit these requirements if you have some hard drive space, so anything from 2009 onwards.
How to Play Games on BlueStacks
That's how you can install BlueStacks on whichever device it is you use. The app is relatively simple to set up. But how exactly do you load up games? It could be a little confusing at first, since there is a wealth of games available for you to try in this system. This is how you can play games on BlueStacks quickly:
Download and Install BlueStacks
Sign in to the Google Play Store
Search for the Game You Need
Install the Game from the Search Results
Launch the Game
It isn't exactly rocket science! Essentially you just find the game the same as you would on an Android phone. However, you can take things a bit further. When you launch up the game, you might need to make some changes to BlueStacks and the game to get it running perfectly. If you're planning on playing games competitively, then using the right settings is key. It makes just as much of a difference using the best Call of Duty settings as using the best Call of Duty Mobile settings. We cover the best settings for BlueStacks below to make sure everything is completely optimized.
What Games Can You Play on BlueStacks?
BlueStacks works quite simply as an Android emulator, so it can play the vast majority of the Android library. This includes pretty much all of the popular competitive games. There are some exceptions of course. If you're looking at competitive mobile gaming, these are some of the top titles on BlueStacks:
Clash Royale
Clash of Clans
Brawl Stars
There are loads of other mobile games on BlueStacks too. Anything on Android can run here. However, each of these is a pretty big mobile title and they are all completely optimized on BlueStacks. You might actually be able to perform better with BlueStacks on these games.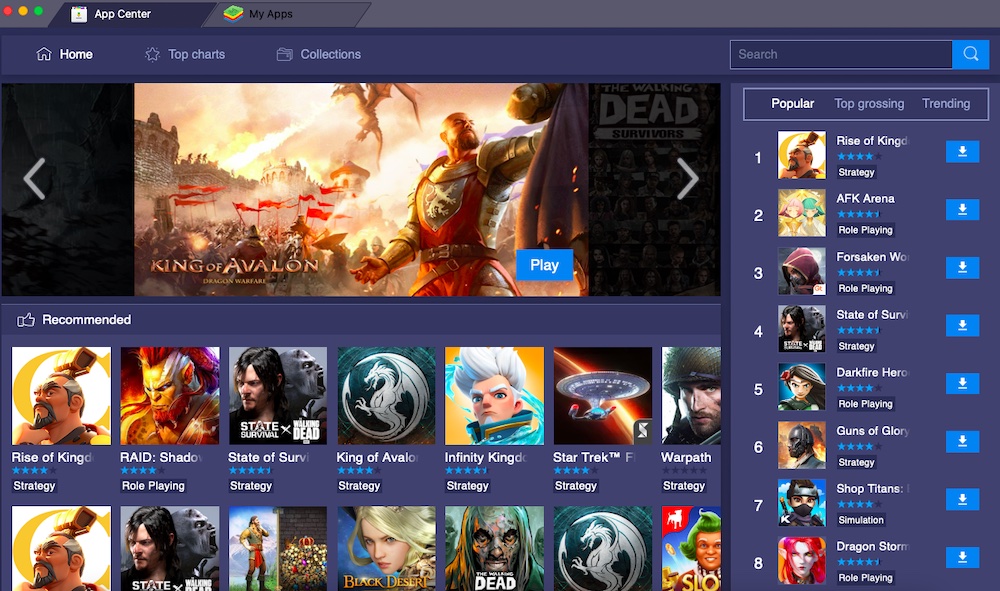 Can You Perform Better with BlueStacks?
BlueStacks lets you play your mobile games on the PC, but can it help you perform better? While it does depend on which game you're playing, most of the time it does give you an advantage. There are a few reasons for this, but you're getting access to better controls and better performance by using BlueStacks. These are some of the ways it can improve your performance:
Controls
Mobile controls aren't always great. It often just isn't possible to optimize a game for mobile without making the controls in a clunky and weird way. Mostly the screen is filled with fake buttons that block the action. However, playing with BlueStacks allows you to use a controller or mouse and keyboard. You could use a wireless gamepad on a phone, but often this isn't supported. Whether you're playing an FPS or a strategy game though, it is hard to argue against the mouse and keyboard as a significant factor in your performance.
Using BlueStacks to play mobile games with a mouse and keyboard will make it much easier for you to perform well. These control methods give you more precision and allow you to be a lot more accurate. They're probably the reason why you're being killed by a player with ridiculous accuracy while you're tapping at a phone screen.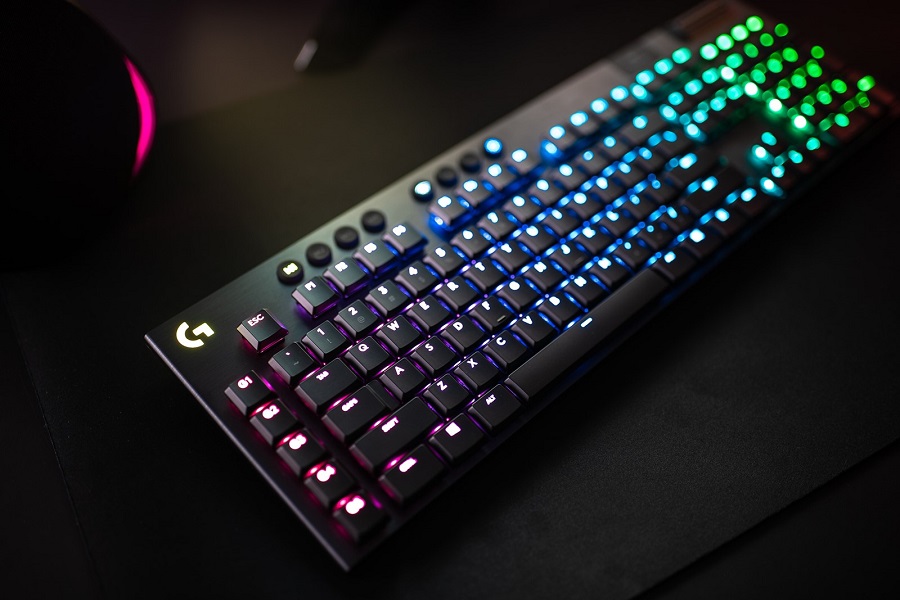 Comfort
Comfort does have a pretty major impact on the way that you're playing. You can't keep getting your best performance while hunched over a mobile for longer periods. Sitting at a standard computer allows you to be more comfortable, so you can game for longer. This will have a long-term effect on your performance in-game, but also your health.
Performance
How a game runs is partially dependent on the hardware it is running on, even games optimized for mobile. By using BlueStacks you can punch above your weight in terms of performance. The vast majority of competitive mobile titles shouldn't be a problem for PCs to handle. So even if you're running a demanding game, you should be able to get a fantastic FPS rate that can seriously improve your accuracy and your performance.
Best BlueStacks Settings
When you're playing a game on BlueStacks, it is important to optimize your settings to get a better performance. Like using the best Wild Rift settings to make that game run better. However, BlueStacks itself has quite a lot of settings for you to choose from. Using the right set of these can really improve how well it runs. Since your game is running in BlueStacks, it can improve the quality of your game too. This means a higher FPS, a more responsive input, and ultimately better results for you.
These are the best BlueStacks settings that you should use to get a competitive advantage in games:
Engine Settings
Performance – Set these to high, or as high as your equipment can allow.
Graphics Engine – Performance
Graphics Renderer – OpenGL
GPU Settings – Prefer dedicated computer graphics where available
Display Settings
Resolution – The recommended should match your native display, but change it to what your monitor can manage.
DPI – Dots per Inch, again this depends on your monitor but 240 is right for most.
Preference Settings
Language – Your language
Standard Android Switching Between Apps – Off.
Enable Periodic Memory Trimming – On.
Enable Gamepad Detection – On
There are quite a few other controls on top of this. However, they largely cover things that are completely personal preferences. These are the important ones to set up to get the best performance.
How to Change Settings in BlueStacks
You can change your settings in BlueStacks to optimize them from the main home screen. Click the hamburger menu with three lines, then the settings or gear symbol. This gets you into the main settings page for the app. However, you will need to optimize the settings of each game as well to really get things working as well as they can.
How to Use Mouse and Keyboard on BlueStacks
Using a mouse and keyboard on BlueStacks is a great way to outplay the competition. In shooters, it allows for a considerably better performance. However, it isn't enabled right out of the gate. To use a mouse and keyboard for your games in BlueStacks, you'll need to set things up outside of your game. It isn't too complicated but you'll need to map your controls to these input methods. This is how you can do it and the pre-made input methods that BlueStacks has:
Shooter Mode
Shooter Mode is the simplest way of getting a mouse and keyboard to work on BlueStacks. This essentially handles the controller mapping for you. This way of doing things will work like the game is actually running on a PC. So, you're going to be able to move your mouse just like a PC version of the game.
Outside of your actual aim, the other buttons are mapped to keyboard keys. This means you can interact with the normal HUD through keys. These aren't always in the best spots though. So, feel free to go into your settings and remap the buttons to wherever you'd like them.
MOBA
You can use the MOBA setting to play MOBA games as they would normally handle on a PC. These controls can again be reconfigured through button maps if you're not keen on them. This particularly works well with Wild Rift, which can then play like the standard League of Legends.
RPG
RPG controls can often be tricky to translate from mobile since they don't exactly have a similar layout for inputs. However, on BlueStacks this mode should automatically assign the controls that you need. If you're playing an RPG like Genshin Impact, this will help you get started quickly.
Strategy
Strategy games work the best with either a mouse or a touchscreen, so this is one of the easiest categories to translate to BlueStacks. It might take a minute to get used to the key commands, but this section shouldn't cause you any trouble.
Custom Controls
If you're looking to play with completely customized controls, then this is a simple process in BlueStacks too. All you need to do is head into the game controls menu of the title you're looking to change around. From here you can specifically map the inputs for the game to specific keys.
This method lets you use completely customized controls for every game. The key mapping is specific to a title, so you don't need to mess around with the settings whenever you want to switch games.
Changing Sensitivity
Mouse sensitivity is one of the more important controls when you're playing a competitive game. Since the mouse is emulating a touchscreen here, it can be a bit complicated, To change this up, you need to go into the same game controls menu as for custom controls. Here you can change the sensitivity for your mouse on the X and Y-axis. The availability of this setting can vary from title to title though. You should play around with the setting until you find the right one for you since it is hard to compare the sensitivity number here to the one in a PC game.
Our guide to finding the perfect sensitivity can help you figure out which number is right for you.
BlueStacks Troubleshooting – How to Fix Common Problems on BlueStacks
BlueStacks usually works great. However, from time to time you might experience a problem or a bug. These can be irritating if you're trying to start a game off as quickly as possible. These are some of the common problems that you'll run into when playing on BlueStacks, and how you can solve them quickly:
Errors Download Applications
A common problem with BlueStacks is for the download of an app to get stuck or have a message saying the device is incompatible. This is a relatively small problem to fix. Usually, it doesn't mean the app is actually incompatible, just a quirk of emulation. These are steps to fix this:
Change Device profile – This will fix incompatibility problems in the app store by emulating a different device.
Clear Play Store Cache – This should help to fix any stalled downloads.
Install from APK File – Android apps have freely available APK files. If you are having a lot of problems downloading a game, then this option will allow you to bypass all problems with the app store. From here you can import it into BlueStacks.
App Crashes or Black Screen
This is a rarer problem but one that can be particularly frustrating. Having an app crash in the middle of a game can be pretty demoralizing. This is what you can do to fix this:
Switch Graphics Mode – Sometimes an app crash can come from emulating the wrong settings for graphics. Try changing this around to see if the problem is fixed.
Change ABI Settings – You can change your ABI or Application Binary Interface to ARM if you're playing a game that requires it to run.
Update Graphics Drivers – The problem might be as simple as using the wrong graphics driver, so make sure it is all up to date.
Update BlueStacks – These kinds of problems can happen if you're not using the most up-to-date version of BlueStacks.
App Stopped Working
If your app just starts to stop working, it can be tricky to figure out what the solution is, or even what the problem is. There are some things you can do if you run into this problem:
Update the App – This one is pretty simple, just check for an update.
Force Stop the App – This is just a hard reset but it can often do the trick. To do this, head into Android Settings, then Apps, find the specific App you're using, then select Force Stop, then relaunch BlueStacks.
Clear the App Cache – You can do this in Android Settings too. Find the app, then click storage, then clear cache.
Reinstall the App – This is the last option you should try. Uninstall and reinstall the app to see if this solves the problem.
Apps are Slow
If your Apps are running a lot slower than they should be, then here are a few options you can look at. These are some potential solutions for a slow-running app:
Enable Virtualization – Turn this on in the BIOS settings.
Use More CPU Cores and Memory – This is part of optimizing BlueStacks to run as well as possible with the best settings anyway.
Anti-Virus Software – Make sure antivirus software isn't interfering with BlueStacks.
BlueStacks is a great application that allows anyone to play mobile games while they're on their PC. Mobile games are getting increasingly competitive, and playing on your computer can give you significant advantages. BlueStacks works great as a way to play competitive games on your PC and get the best performance.