Halo Infinite is one of the most exciting upcoming games for competitive players this year. The new iteration of Falo is doing things in a bit of a different way. The game is going to have a free-to-play multiplayer, using a battle Pass similar to games like Warzone or Fortnite. This means the title has a huge number of players available to play. While there's plenty of changes, the game is still going to be recognisably Halo to everyone who looks in. The Halo Infinite maps are a major part of how the game plays. If you're looking for an advantage over all of these players, then great map knowledge is a must.
Whether you're playing a battle Royale or an arena shooter, map knowledge is vital. You need to know how the flow of each maps works and what equipment is going to work best for each. The flow and geometry of each map are going to make a big difference to the outcome. This Halo Infinite Map guide covers all of the maps available in the game at launch, and what you can expect from each of them:
Halo Infinite Map Guide
Each Halo Infinite Map is pretty different, giving players a different experience. These maps are bigger than previous Halos, but it isn't huge like you're going to find with Battlefield maps or a battle Royale map. Instead, Halo maps are contained. Much like with Call of Duty Vanguard, the maps in Halo are more contained with very specific geometry laid out to control the flow of players. While they're smaller, each area has a lot more detail and the movement around the maps are pretty well defined. These are the Halo Infinite maps and what you can expect from each of them:
Behemoth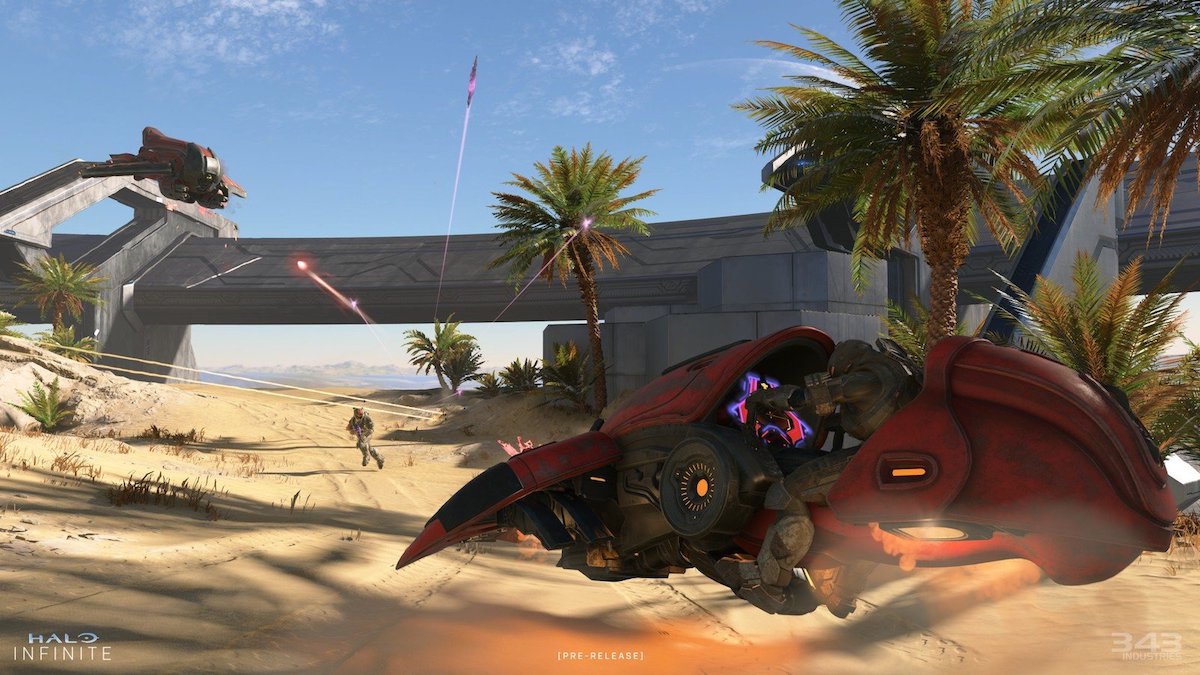 This is the first map to be revealed for Halo Infinite and it is one that players will have to spend some time getting to know. The map features sci-fi vehicles which should give players a bit of a different experience traversing the open space. The rest of the map is a mixture of internal areas and a larger desert. There are ruins spread around too. Behemoth is a fun mix of open space and various dynamic elements. 
To play well in Bemouth, you need to make sure you're paying enough attention to cover in the more open spaces. These can be easy killing grounds for players that leave themselves undefended.
Fragmentation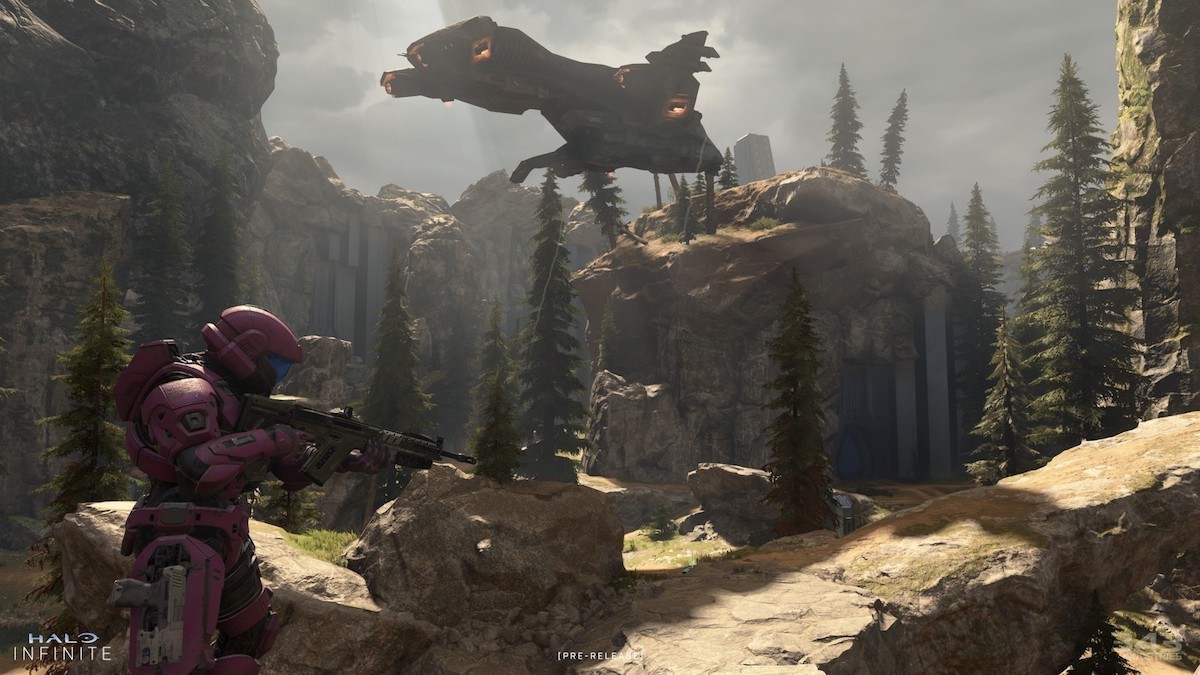 Fragmentation is another one of the halo Infinite maps which offers a bit of a different biosphere. This one is more nature-themed. There are rocks, trees, and generally a more diverse kind of background. This is a type of map with a lot of visual flair, so make sure you're using the best Halo Infinitive PC settings here. Below this picturesque map though, there's a complex in the under-growth which offers significantly more for players. This is a map with multiple types of areas available.
Recharge – Halo Infinite Maps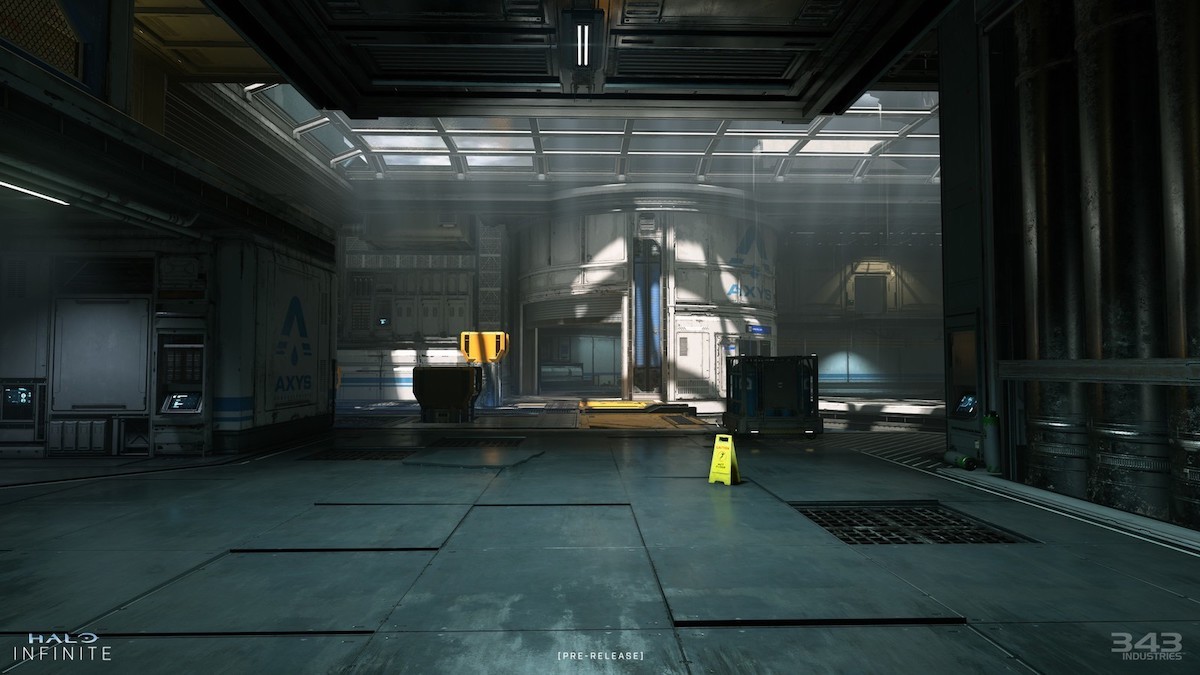 Recharge is the next of the Halo Infinite maps and it is the one that got the most screen time in pre-release promotional materials. This map is set in an interior space, a power plant. The background and environment are dynamic with a lot of moving parts. This complicates things for players. There is a natural flow to this map and chokepoint, but it is going to depend on the current state of affairs in the plant.
Live Fire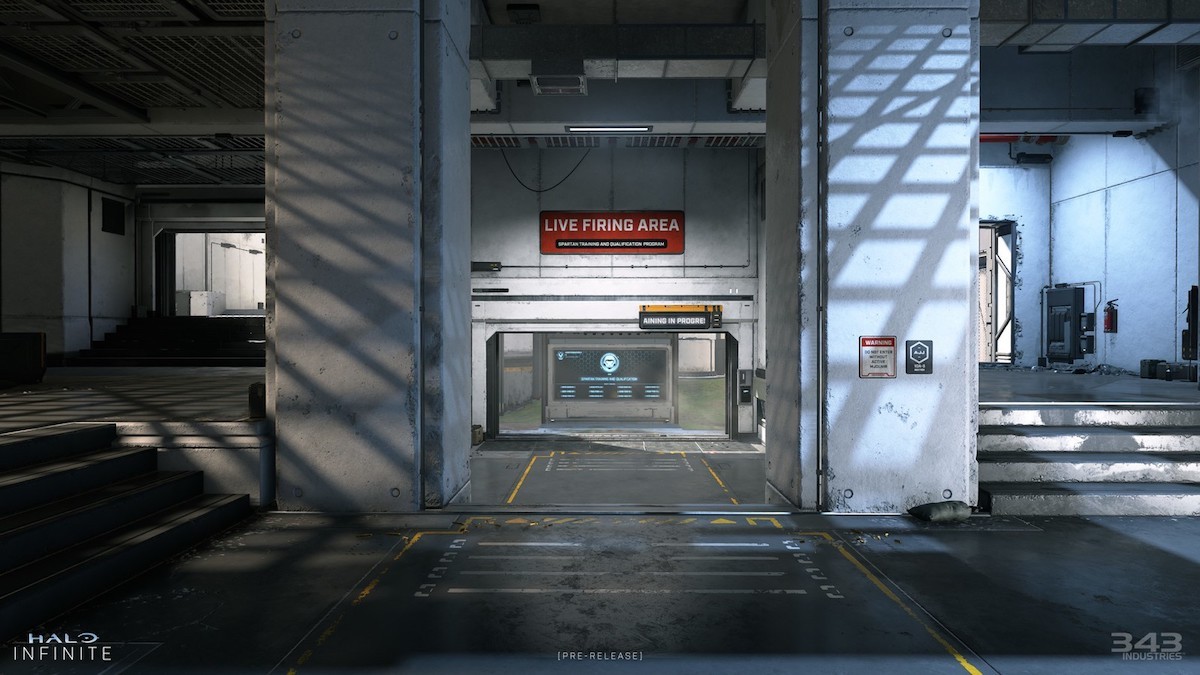 Live Fire is a fun concept for a Halo Infinite map that actually explores more of the lore behind the Halo series. This map is set inside of a military academy where Spartans are trained. While the backstory is more interesting, the level design here is tight and solid. This map looks set to be a competitive favorite, offering nice angles and a good flow.
Bazaar – Halo Infinite Maps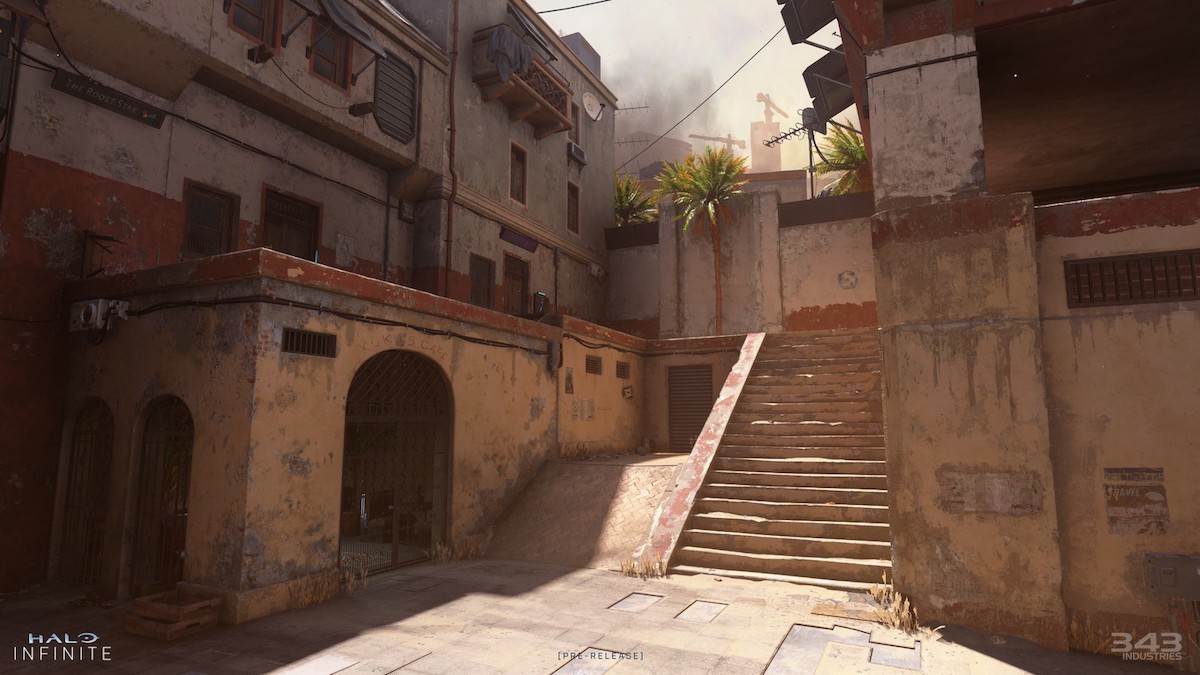 Bazaar feels like a strange inclusion for a sci-fi game, its theming is essentially a market town with some very human geography. You could almost place it directly into a Call of Duty game without much change. However, in terms of gameplay, this one is fun. There are multiple levels, a maze-like layout, and generally many different ways to take an approach. High ground is important here, as well as clearing out the interior spaces. 
The Halo Infinite Maps
Those are all of the Halo Infinite maps that are in the game right now. However, over time more will be added. In each of these maps there are a few things you need to pay attention too. While some are quite a bit more open there are still clear lanes and passages that cut between the lanes. Controlling the flow of payers and the lanes to each objective is key to getting victory. You need to study how players tend to interact with the spaces and make the most of the geometry within to get an advantage.
If you're looking to play better in Halo Infinite, map knowledge is just the start. Our other guides cover the other aspects of gameplay you'll need to be attuned to get the most out of the game.