Halo Infinite is an upcoming shooter that looks set to revitalize the series. It has been some time since the last major update to the game. While fans had the Master Chief collection in the meantime, the wait has been long. It's even been extended by a delays over time. However, the release of the game is finally drawing pretty close. We have a more solid Halo Infinite release date, but also details on the game itself.
Halo Infinite is going to be doing things pretty differently. The multiplayer aspect of the game isn't going to be following the model set by previous titles. Instead, it is going to be taking a similar form to games like Fortnite or Warzone, with a free-to-play element going alongside the paid main game. This is what you need to know about the title, how it is going to work, and the Halo Infinite release date.
Halo Infinite Release Date
The Halo Infinite release date is probably the most exciting bit of information for players at the moment. The title has been moved around quite a bit as more work has been needed. We don't have an exact release date yet, but we do have a window of release. The Halo Infinite release date is going to be during the Holiday 2021 period. This puts in within a few months, but without a firm date just yet.
One thing to bear in mind with the Halo Infinite release date is that it might not be the same for multiplayer and campaign. We've already learnt that Halo Infinite multiplayer is going to be pretty different this time around, going free to play. So that might mean they'll push the campaign back a bit longer for more polish, but unleash the start of the multiplayer sooner.
Halo Infinite Platforms – Xbox and PC
Halo Infinite is a Microsoft exclusive, so it will be exclusively available on the PC and Xbox. This will be across Xbox generations, however. The multiplayer will still work on Xbox One and Xbox Series X. The game will even feature cross-play if you're looking to join with friends that are on another platform. Spreading two console generations and PC, it is going to be tricky to find anyone unable to play at the Halo Infinite release date. With a free-to-play multiplayer, Infinite is set up to have the biggest audience possible for a Halo title.
Halo Infinite Release Date – Going Free to Play
The Halo Infinite release date will bring the game out, but it is going to be accessible to more players than ever. In the past, Halo games were sold as a full package like mainline Call of Duty games. However, for the first time Infinite is going to have free-to-play multiplayer. This means anyone with the right platforms will be able to join in on what is one of the most exciting parts of the game, multiplayer. This is obviously going to come with some changes. There are going to be a lot more customization options, and likely some benefits for getting the full game at the Halo Infinite release date.
There is going to be a Battle Pass system in play here too. So, it is unlikely that multiplayer-only players are going to be left behind with future updates or have content withheld until they purchase the campaign.
Is Halo Infinite Going to be on Games Pass?
The Halo Infinite release date is going to see a free-to-play mode launch, but what about the campaign? If you don't particularly want to purchase the full game, then Game's Pass is going to give you the opportunity to play Halo Infinite's campaign anyway. The title is coming to the streaming service on the exact day it launches.
Halo Infinite Maps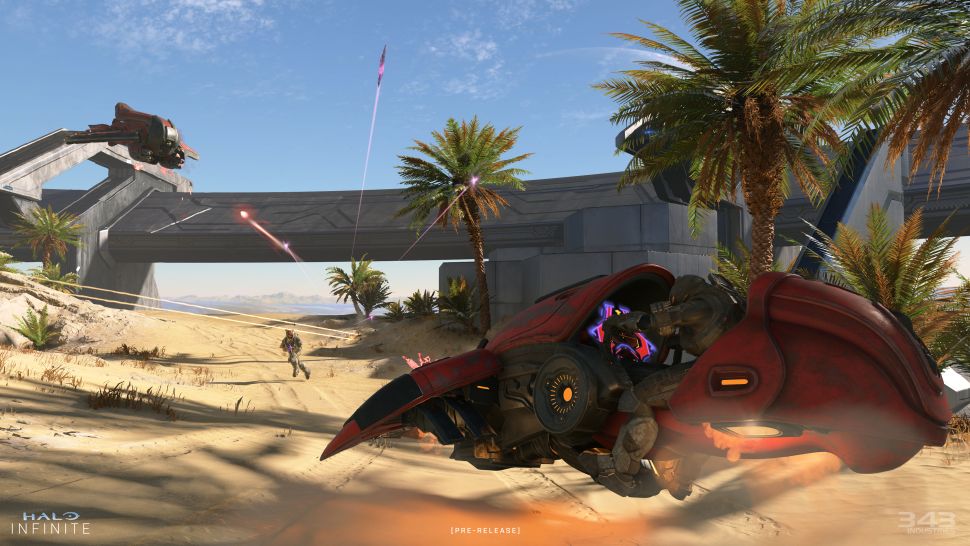 Since the Halo Infinite release date isn't quite here yet, we don't know everything about the Halo maps. We know the title and description of quite a few of them though. What's missing is how many more we're getting, and extra details of how they're going to play. These are the ones we know about so far:
Behemoth – This is a desert map with some old ruins around.
Fragmentation – This is a bit mysterious at the moment, there is something underground however.
Recharge – An interior map consisting largely of an energy grid.
Live Fire – Another interior map, this is a training facility.
Bazaar – This one feels quite similar to other shooters, very human and earth specific.
Those are the maps we know about so far. However, we can expect to see quite a few more at the Halo Infinite release date and coming to the game afterwards.
Halo Infinite Release Date – Battle Pass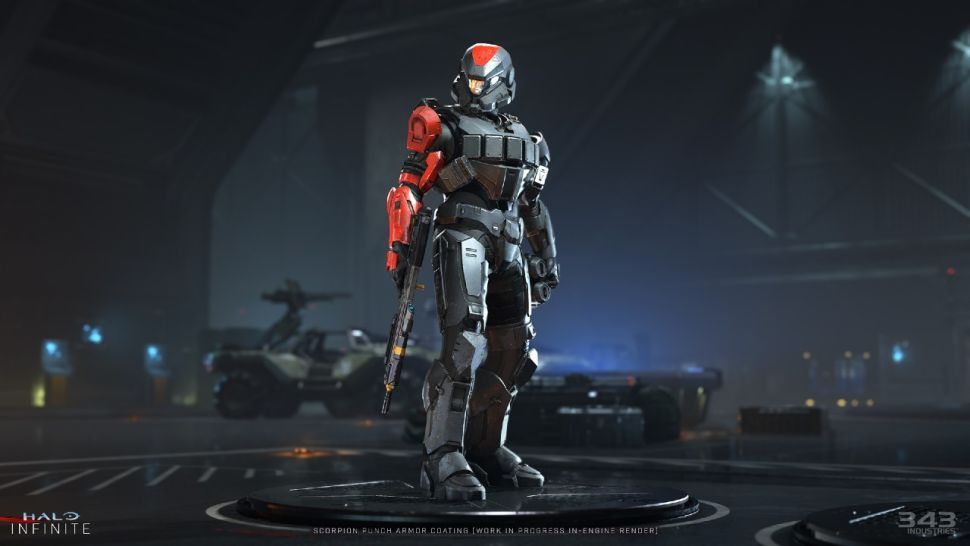 Halo Infinite release date is when most content is going to drop. What about a Battle Pass though? These have become staples of online multiplayer gameplay over the last few years. They allow developers to continue offering content after release, with monetization to support it. Halo infinite is going down the Battle Pass route, but they'll work a bit differently.
You're going to be able to have a permanent Battle pass for the game. So, there won't be a ticking clock counting down for you to unlock all the tiers. Once you get the Battle Pass, you can go through at your own pace. This is great for players who play a big variety of games or can't commit all that much time every month.
The Halo Infinite Battle Pass is likely going to give access to a lot of fun customization options. With the multiplayer going free to play, we can expect a lot more player freedom is cosmetic customization in Halo Infinite.
Halo Infinite Cross-Play
At the Halo Infinite release date, it is going to be available on all platforms. However, like most multi-platform games these days it will feature cross-play and cross-progression. Fans are going to be able to move from PC to Xbox without having to restart all of their progress. This is great if you're looking to play the campaign on a console as is traditional for Halo, but still want that competitive edge for the multiplayer.
In terms of crossplay, Halo Infinite is taking a well-thought-out approach. Players are going to be matched based on their input method rather than their platform. So, mouse and keyboard players will be grouped together on PC and console. Equally, controller PC players will be in with Xbox players. With the new gen of consoles achieving an impressive frame rate, this is going to make the playing field as level as possible for Halo Infinite. Playing with friends will allow cross-input method play, but for the most part you're going to be kept with other players on the same level as you.
Halo Infinite Release Date Cosmetics and Customization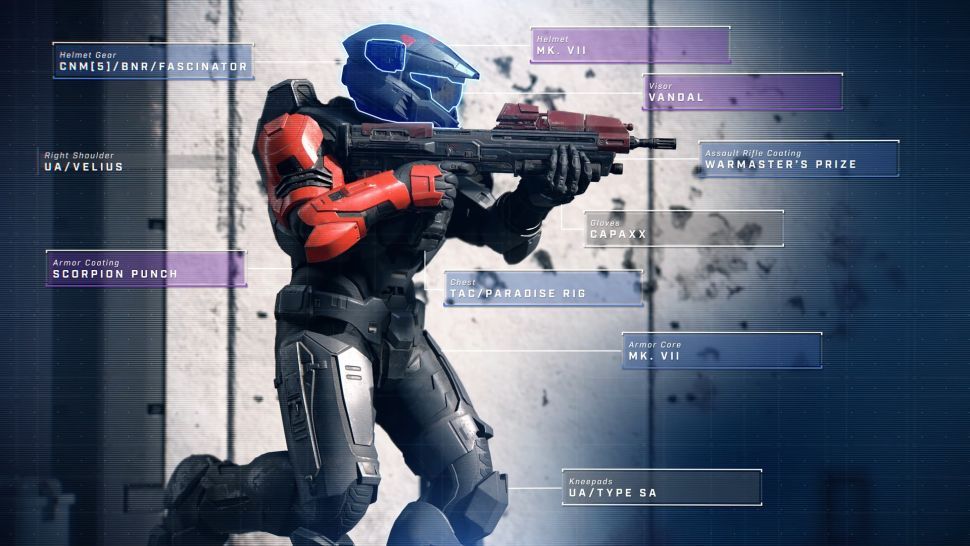 With a Battle Pass and free to play multiplayer, the cosmetic details for players in Halo Infinite are going to be different from in past games. You're getting a lot more access to cosmetic options when playing in-game. There will be 'million' of available customizable combinations for your look in game. This starts with the armor, like shoulders, kneepads, gloves, helmet and body. This armor is customizable in each different segment, so you can sculpt something pretty different. There are also going to be quite a few options for your AI, rather than just Cortana. 
Halo Infinite Release Date – Local Co-Op
Competitive multiplayer game modes rarely use the same-room co-op anymore. However, it does remain a fun way to play with friends. When playing a nostalgic title like Halo, you're likely going to want an option to use the classic split screen. Halo Infinite has been confirmed to have split screen co-op. While it isn't optimal, you can recreate old Halo 2 matches with friends in this new addition.
Halo Infinite Esports
Halo Infinite marks the first major Halo game in quite a while. However, the franchise did use to be quite an esports powerhouse. Its significance has faded in recent years. Is Halo Infinite positioned to bring it back? There are a few reasons to be hopeful that Halo epsorts make a big return with Infinite.
The game series has a long history with epsorts. Having a more competitive multiplayer game mode back is going to go a long way towards encouraging this scene again. Microsoft has made a few moves into esports in recent years too. After a bit of a test round with the Master Chief collection, we can expect Halo esports to make a big leap back to its prime with this title's release.
That's everything you need to know about the Halo Infinite release date. The game is coming to be coming pretty soon, so watch out for a possible multiplayer beta before release.