Halo Infinite looks set to be one of the biggest competitive titles of the year. That's even when it is going up against competition like Call of Duty Vanguard and Battlefield 2042. The title is going free to play for multiplayer which is going to mean pretty much everyone is going to have the chance to get involved in multiplayer gameplay. At the heart of every shooter's gameplay, is the guns. Halo Infinite might not have the huge spread of weapons as a game like Warzone. However, there are still plenty of Halo Infinite weapons coming to the game.
In any online game, your choice of gun makes a big difference in how you perform. That's true of Fortnite weapons as much as hardcore shooters like Valorant. The guns in Halo Infinite aren't all created equal. Some are inherently better than others, they have better stats or just weigh better in the meta game. This guide covers what you need to know about the Halo infinite weapons and how their stats compare. This is what you need to know:
Halo Infinite Weapons Guide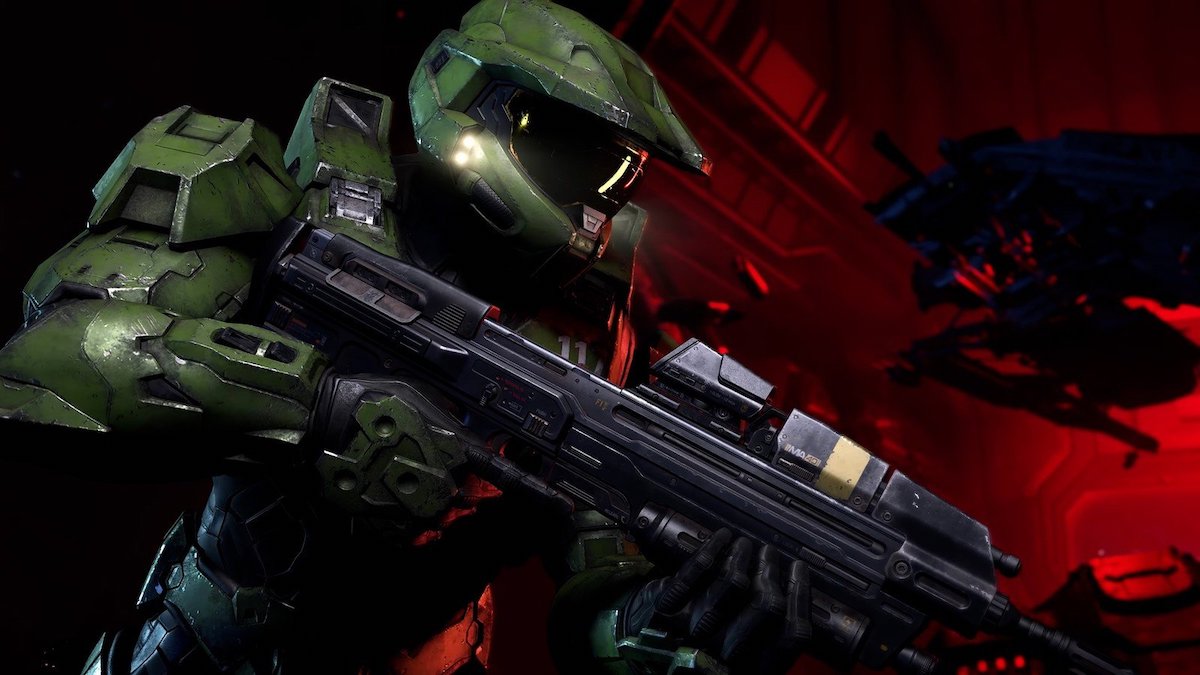 These are all of the Halo infinite weapons in the game. You're going to recognize quite a few of them from previous games, but plenty are brand new:
BR75 Battle Rifle
Banished Skewer
CQS48 Bulldog
Disruptor
Energy Sword
Gravity Hammer
Hydra
Heatwave
M41 SPNKR
MA40 Assault Rifle
Mangler
MK50 Sidekick
Neelder
Plasma Pistol
Pulse Carbine
Ravager
S7 Sniper
Scrap Cannon
Shock Rifle
VK78 Commando
Those are all of the guns in Halo Infinite. However, you need to consider which ones are better balanced. A Halo Infinite weapons tier list or the best weapons can help there. Having looked at what's available in the game, these are the best Halo Infinite weapons that stand out:
The Best Halo Infinite Weapons
The Halo Infinitive weapons are worth delving into individually to figure out. However, if you're just looking for those that sit at the right top, then this is how the tier list breaks down for the top choices:
Assault Rifle
The Assault Rifle in Halo on the surface might feel like one of the duller choices. With weird sci-fi weapons at your disposal, you chose to go for a standard AR? The gun is really quite impressive, despite it just being an assault rifle. This weapon will feel simple to use for experienced shooter players and most people are going to be able to really rack up kills with it. This gun isn't perfect, it has a few weaknesses but they're nothing you wouldn't expect from a Halo Assault Rifle.
Battle Rifle – Halo Infinite Weapons
The Battle Rifle is the main competitor to the standard Assault Rifle and which to go for is going to be a tricky choice for the Halo Infinite weapons. This gun does have a great damage output compared to its opponents and it is going to have its fans over the classic. These weapons aren't too exciting, but they have great damage, range, and they feel pretty smooth to play with. These choices for the best Halo Infinite weapons are some of the best choices in the game.
Banished Skewer – Halo Infinite Weapons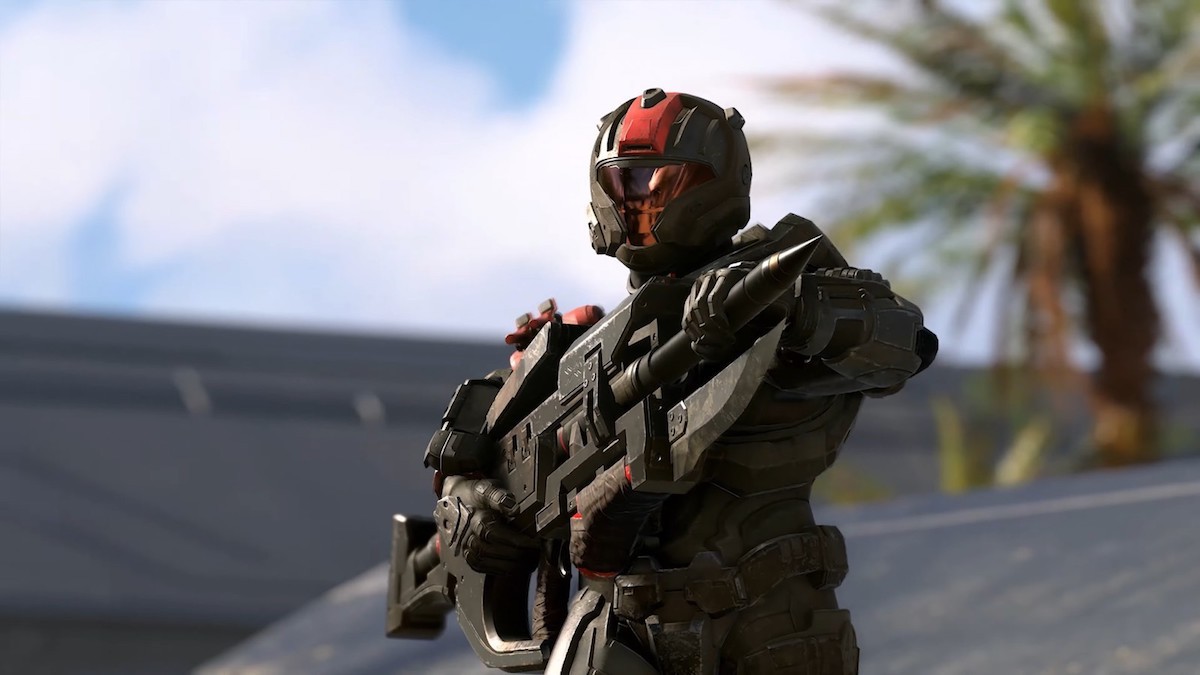 The Banished Skewer is a newer weapon in Halo Infinite, it is one of the guns which players are probably going to be most excited to try out. This gun is something pretty different. It does have a lot of similarities with the sniper in the game. It works great for multiple purposes. Its damage is good and it packs a decent punch. The only real problem is going to be timing with this gun, a few missed shots can cause problems. it can be clucky to use in areas. You're going to need to be a dynamic and reactive player to get the most out of it, but it has great potential.
MK50 Sidekick
The MK50 Sidekick is a bit of a more unique pistol compared to those featured in recent Halo games. This packs a decent punch and holds up with accuracy. While a pistol is probably never going to be anyone's go to, this one is worth using when you have too. Out of your choices for pistols, the Sidekick is the superior one for the Halo Infinite weapons.
Needler – Halo Infinite Weapons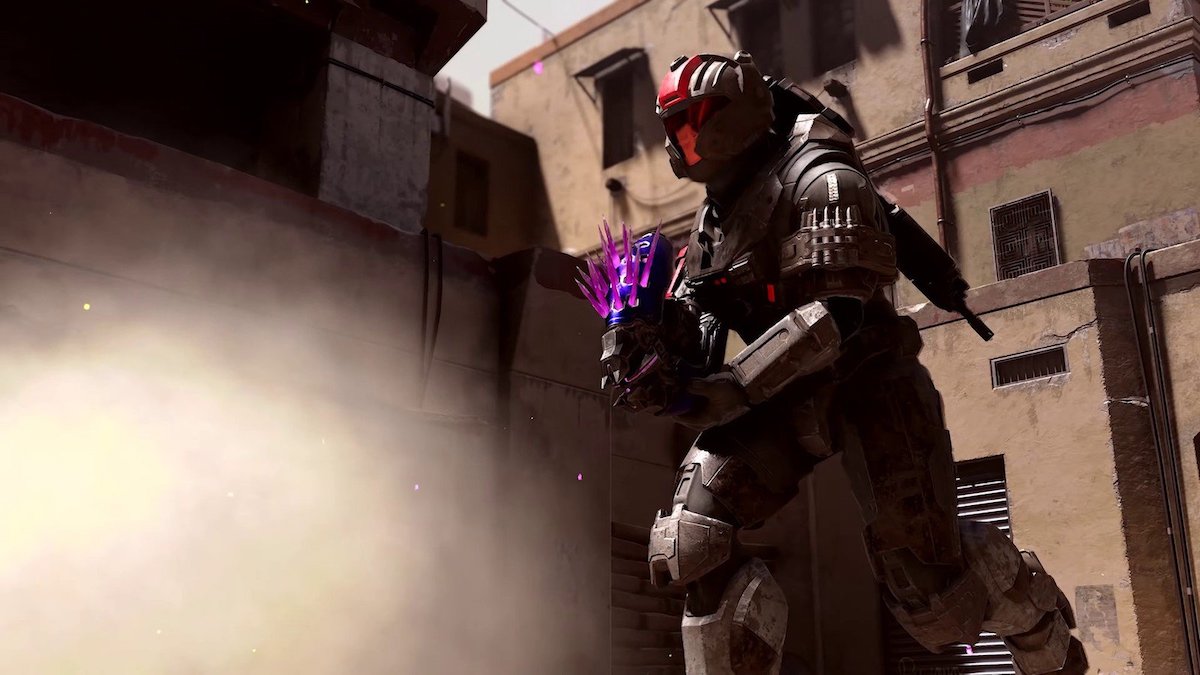 This is a classic Halo weapon and one which is a bit weird. This gun has often been difficult to really balance in Halo games. It fires strangely, with a strange visual feedback. However, one you get used to its eccentricities this gun can be something special and its damage is good, it has a satisfying range.
This gun might be the kind of one where players will need to put a lot of practise in. However, over time it can definitely be one of the more useful weapons to have behind you. It has definetely been fun in previous games.
Pulse Carbine
The Pulse Carbine is a fun burst weapon which definitely has its potential. It clocks up decent damage and can move at a good speed. You're going to need a bit more precision than you might expect in this one of the Halo Infinite weapons. However, in terms of stats this is a decent rifle style weapon that is going to get a lot of use from players.
S7 Sniper – Halo Infinite Weapons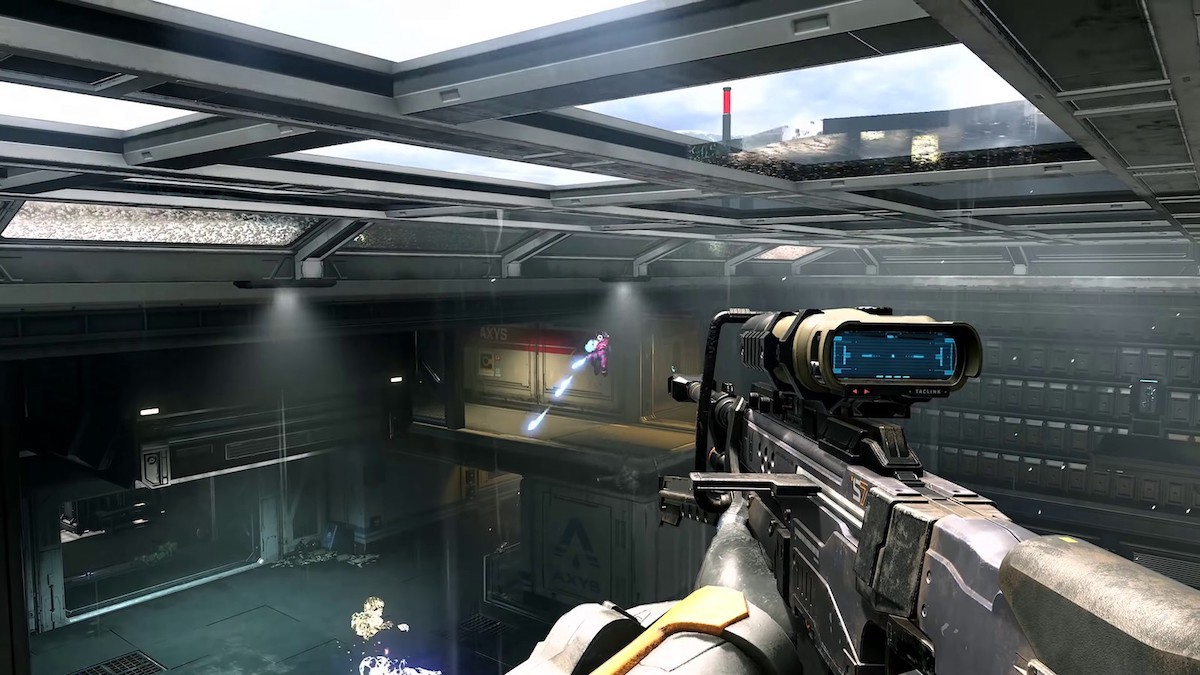 The S7 Sniper is a classic sniper rifle that feels very familiar to its appearances in classic Halo games. This one of the Halo Infinite weapons is effective and in the right hands, it is completely lethal. Sniping is a skill, not everyone can do it. However, it is worth trying to master given how great this gun can be when used well. It is tricky to use in live matches, but with the right skill level you can get a lot done here.
These are the top guns that are currently around in the game. However, things might change pretty quickly after release. So, you're going to need to keep on top of the Halo Infinite weapons patches and stay tuned for all of the news. Our other guides to Halo Infinite can help you with any other areas of gameplay: