Halo Infinite's launch has been one of the biggest for the series yet, with the multiplayer mode getting great numbers and responses from players. That's even when it is going up against competition like Call of Duty Vanguard and Battlefield 2042. The title has gone free to play for multiplayer which is going to mean pretty much everyone is has the chance to get involved in multiplayer gameplay. At the heart of every shooter's gameplay, is the guns. Halo Infinite might not have the huge spread of weapons as a game like Warzone. However, Halo Infinite weapons are pretty diverse. If you want to get the best chance of success in the game, you've got to know ones to go for.
Not every weapon in Halo is created equal. Weapons sit pretty far apart on the Halo Infinite weapons tier list. Some guns have better stats or just handle better across the game's diverse maps. In any online game, your choice of gun makes a big difference in how you perform. That's true of Fortnite weapons as much as hardcore shooters like Valorant. While Halo Infinite is still new, we already have a good idea of where the weapons stand. This guide covers what you need to know about the Halo infinite weapons and how their stats compare. This is what you need to know:
Halo Infinite Weapons Guide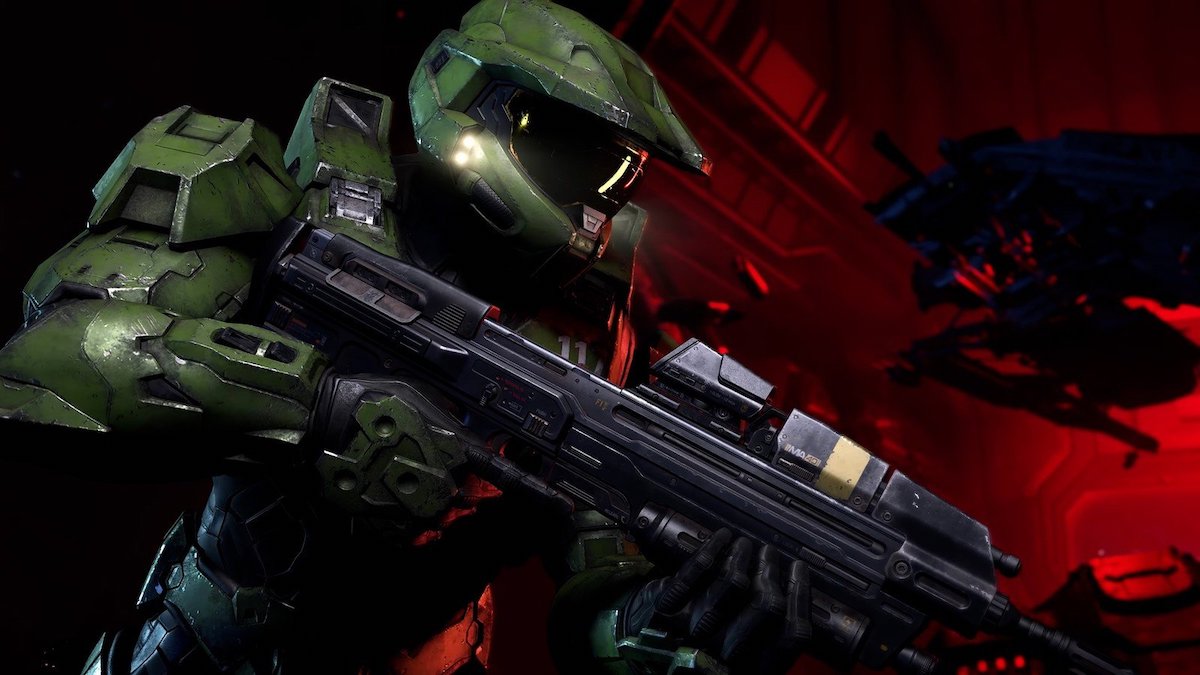 Halo Infinite features a decent total number of guns. There's 22 in total, with something to suit just about anyone's preferences We'll run through which are the best choices further down, but these all of the Halo Infinite weapons:
BR75 Battle Rifle
CQS48 Bulldog
Cindershot
Disruptor
Energy Sword
Gravity Hammer
Hydra
Heatwave
M41 SPNKR
MA40 Assault Rifle
Mangler
MK50 Sidekick
Needler
Plasma Pistol
Pulse Carbine
Ravager
S7 Sniper
Sentinel Beam
Stalker Rifle
Skewer
Shock Rifle
VK78 Commando
Those are all of the guns in Halo Infinite. However, you need to consider which ones are better balanced. A Halo Infinite weapons tier list or the best weapons can help there. Having looked at what's available in the game, these are the best Halo Infinite weapons that stand out:
Halo Infinite Weapons Tier List
While there's plenty of Halo Infinite weapons that work great in the right hands, some are stronger than others in the balance of the game. This is how things shape up in a tier list for these guns:
S Tier Halo Infinite Weapons
S7 Sniper
M41 SPNKr
Skewer
Battle Rifle
These are the S tier Halo Infinite weapons. They are the best that the game has to offer right now in terms of their stats and how they fae in the meta. However, one thing to keep in mind with these weapons is how circumstantial they are. The S7 Sniper is towards the top of the game, but not everyone can be running around with a sniper rifle. Similarly, the SPNKr is great but rocket launchers aren't always going to be necessary. These are the top tier weapons, but you may have to fall back on other tiers in quite a few situations.
A Tier Halo Infinite Weapons
Gravity Hammer
Energy Sword
CQS48 Bulldog
Hydra
M140 Assault Rifle
Cinder Shot
These are the A-Tier weapons. While they don't quite stand out as much as the S Tier, most players still wouldn't turn these guns down. Items like the Gravity Hammer and Energy sword are overpowered. The AR is one of the most versatile weapons, even if its stats aren't the best. Most of these weapons are going to work great in the multiplayer. They might be beaten by the S-tier but most of these are still top of their own categories.
B Tier Halo Infinite Weapons
Sentinel Beam
VK78 Commando
Needler
MK50 Sidekick
Heatwave
The B Tier weapons aren't as high up as the other guns on here. These weapons have some clear flaws in terms of how they balance with the others or are beaten out by other weapons. However, they're still roughly in the top half of weapons and can get a lot done. There's no need for the majority of players to avoid these. You're going to be able to get great results for most of these weapons still.
C Tier Halo Infinite Weapons
Disruptor
Shock Rifle
Stalker RIfle
Ravager
The C Tier weapons are quite a bit lower in terms of balance. Most of these guns are beaten out by their competition. However, they do still have their place and they're not the worst in the game. While they each have clear flaws, they're not entirely useless and some players who take the time to learn these guns fully can get decent results from this still.
D Tier Halo Infinite Weapons
Pulse Carbine
Plasma Pistol
The D Tier weapons are definitely the lowest-ranked in the game. These just don't feel useful enough at the moment. Things can change as balancing updates come, but for most players, they should probably avoid these for a little while still.
The Best Halo Infinite Weapons
The Halo Infinitive weapons are worth delving into individually to figure out. However, if you're just looking for those that sit at the right top, the tier list above should help there. This is how the weapons work, and why each one sits where it does:
S Tier Halo Infinite Weapons
These are the S-Tier Halo Infinite weapons. They are definitely the most powerful in the game at the moment. However, each of them sits in a fairly unique place in the game without too much crossover. These are the S-Tier weapons and what makes them stand at the top of the game right now:
S7 Sniper – Halo Infinite Weapons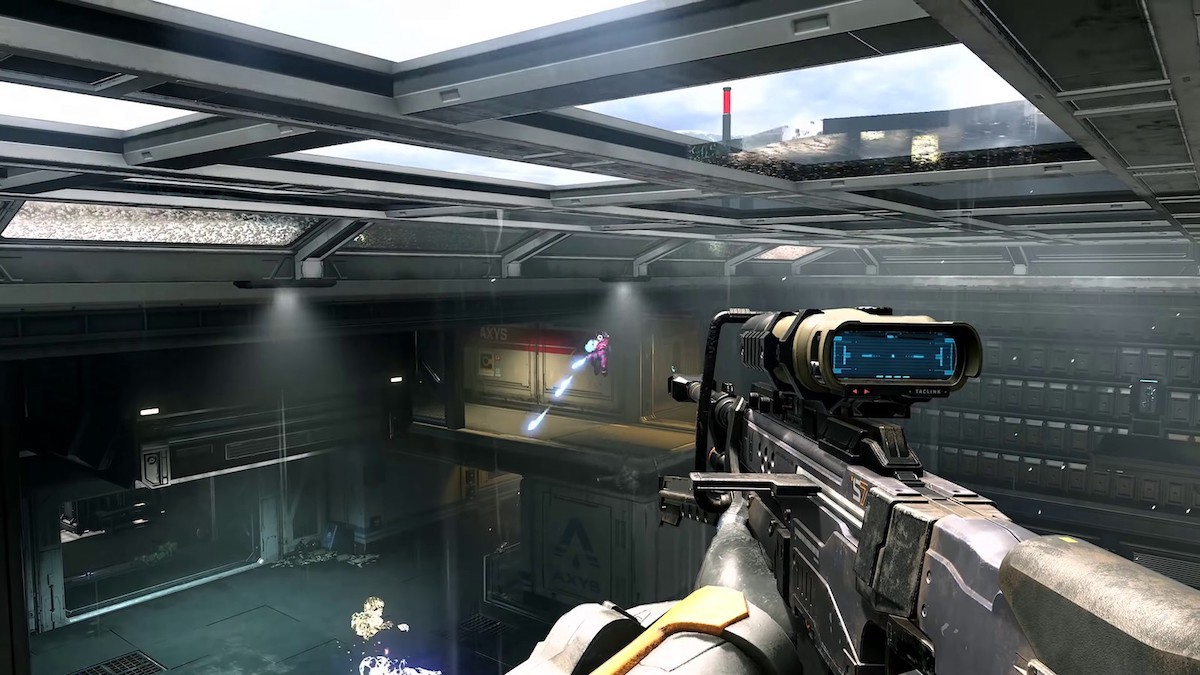 The S7 Sniper is a vintage sniper rifle that feels very familiar to its appearances in classic Halo games. This one of the Halo Infinite weapons is effective and in the right hands, it is completely lethal. Sniping is a skill, and not everyone can do it. However, it is worth trying to master given how great this gun can be when used well.
This gun isn't changed very much from its previous apparencies. It is largely kept as is no matter the changes that Halo goes through. The gun has a four round magazine and a variable zoom scope. It can go between 5x-10x. This is basically al of the kit that you need to pull off great headshots, no scopes, and high kill games. It all really just comes down to your skill as a Halo Infinite sniper. This gun is already one you're going to see in a lot of Halo Infinite highlight videos as it lets players show off their skills.
M41 SPNKr
The M41 SPNKr is basically the Rocket Launcher of the game. The gun works great, especially in quickplay and big team battles. It has featured in some past Halo games, but was missing from Halo 5 Guardians. It has dual rocket tubes which fire missiles that cause pretty large explosions. There is a smaller area within that explosion which is completely lethal.
Part of the reason that this gun sits so high on the halo Infinite weapons tier list is how well it deals with vehicles. You can use the gun to deal big damage to vehicles and seriously deter players from over using them. However, with the right timing it can also be lethal up against actual players.
Banished Skewer – Halo Infinite Weapons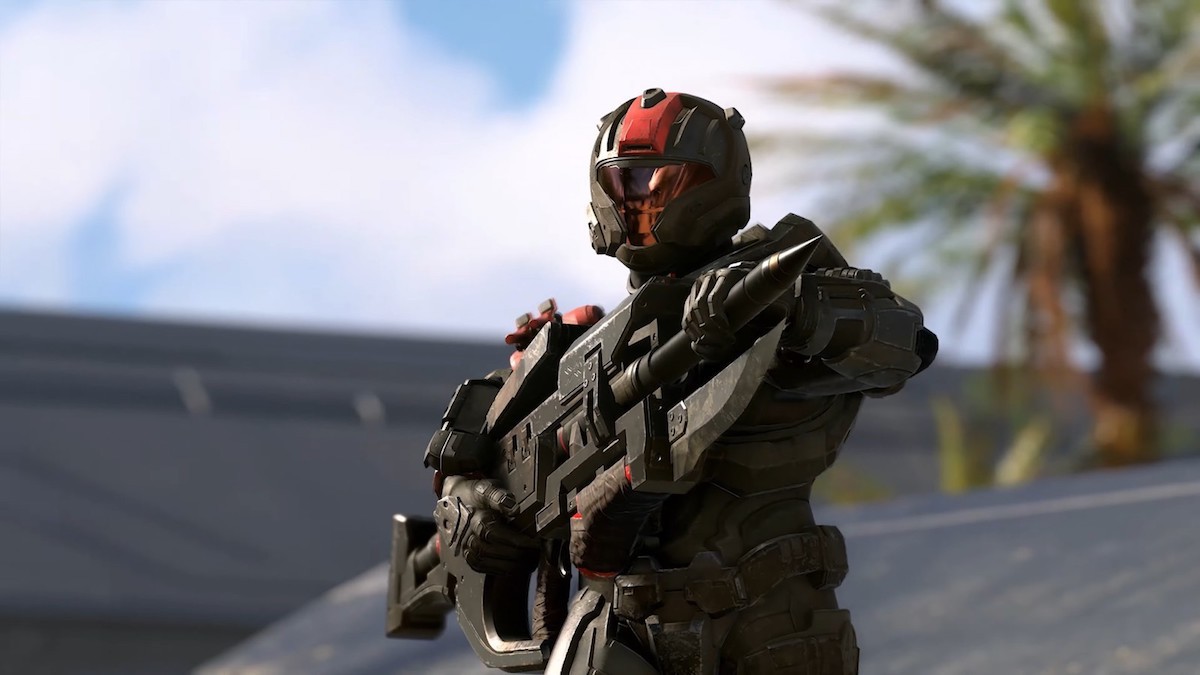 The Banished Skewer is a pretty unique weapon in the game. It has the potential to do major damage to vehicles and even one shot kill enemy players. This is a fairly unique type of weapon, taking down vehicles and doing double duty as a heavier sniper rifle. This is a long-range weapon that is a shoulder mounted canon. The ammo that fires can do fantastic damage, but you're limited in when you can deploy it.
With it firing such large javelins, this gun can be tricky to make work against enemy players and it is slow. There is also a limit to the ammo you have for it. These are all fairly important down sides, so why does it still rank so high in a Halo Infinite weapons tier list? The gun is more than powerful enough to make up for all that. This is a circumstantial weapon, but one that can change the tide of a fight if deployed right.
Battle Rifle – Halo Infinite Weapons
The Battle Rifle is the main competitor to the standard Assault Rifle and it has a few factors which makes it stand out in the game. This gun does have a great damage output compared to the others and it is going to have its fans over the classic. The main benefit for the Rifle is its accuracy and control. This weapon can get quick and easy kills at the right ranges.
This gun fires in short four-bursts. There is low recoil and accuracy is high here. If you have a stable hand with your aim then you can easily make quick work of opponents with this gun. The gun's main drawback is at closer ranges. However, every bullet that you fire has the potential to stop an enemy spartan before they get that close.
A Tier Halo Infinite Weapons
A Tier weapons sit below those in the highest slot. However, most of these are still impressive enough to be worthwhile for most players. They stand above the bulk of the weapons in the games. They're better than most of the competition, but have some drawbacks that keep them away from the top tier. These are the weapons in this category:
Gravity Hammer
The Gravity Hammer is a returning Halo Infinite weapon that still sits high in the tier lists. However, it has become quite a bit slower to use which has moved it down the tier list from the very top. However, the weapon still has the power necessary to get kills. If you can master the timing of this weapon, it is still an important part of your arsenal.
Energy Sword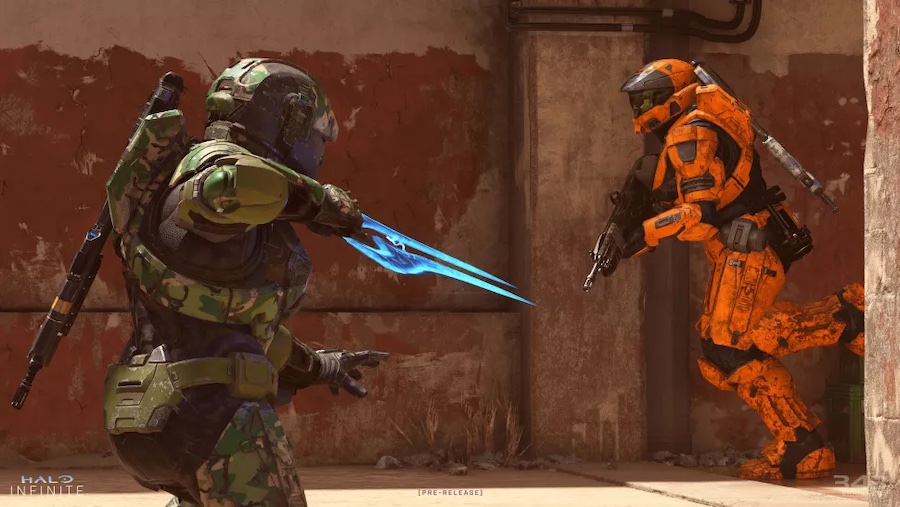 Then Energy Sword is an iconic Halo weapon which has remained relevant in this version of the game. It has decent range and the potential for a one-hit kill. The downside here is it is lower on the charge than might be ideal. You're not going to be able to use it forever. In all though, the energy sword is definitely on the stronger side in this game.
CQS48 Bulldog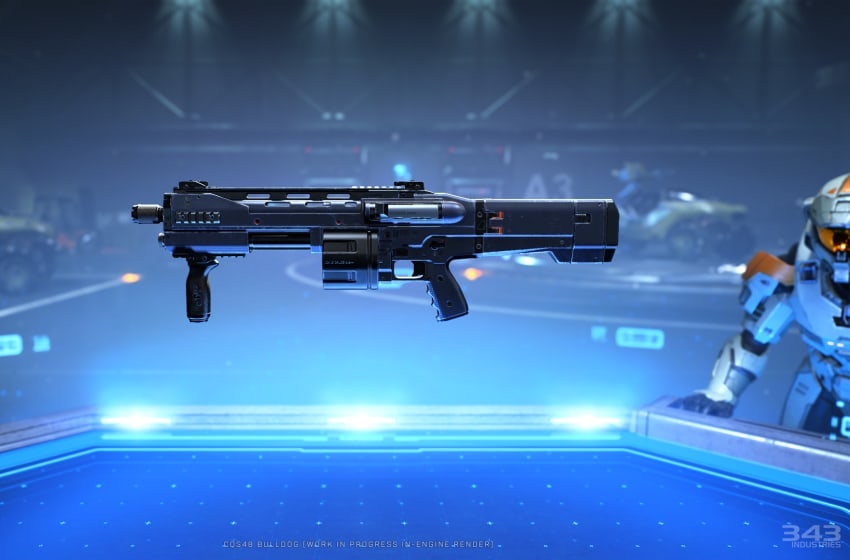 The Bulldog is definitely the closest thing this game has to a shotgun. It is pump action but automatic. This means that it fires very quickly. The seven round drum has great potential for clocking up damage. The downside is the power, you're not getting one shot kills here. However, as the weapon has decent range it is definitely still competitive.
Hydra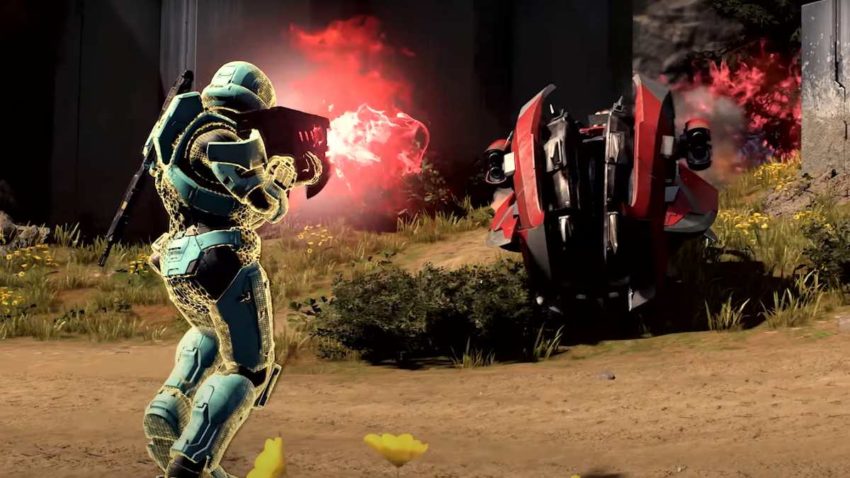 The Hydra is a more recent weapon added into the Halo guns pool. It only originated in Halo 5: Guardians, so it is on the newer side for the Halo Infinite weapons. This is a grenade launcher kind of weapon. It has a drum that can take six rockets. The normal mode will fire fast missiles that don't need too much accuracy. The second mode is a tracking middle that locks on and seeks a target. You can take down enemy players in a few missiles if you're good enough with aiming.
Assault Rifle
The Assault Rifle in Halo on the surface might feel like one of the duller choices. With weird sci-fi weapons at your disposal, you chose to go for a standard AR? The gun is really quite impressive, despite it just being an assault rifle. This weapon will feel simple to use for experienced shooter players and most people are going to be able to really rack up kills with it. This gun isn't perfect, it has a few weaknesses but they're nothing you wouldn't expect from a Halo Assault Rifle. The weapon lacks the accuracy of its main competitor, but it has utility across the game.
Cindershot
The Cindershot is another grenade launcher that just about makes these higher tiers in the game's weapons. It can get kills pretty quickly if you're accurate enough. However, it can be very delicate for players to get right. You're going to need to take some time to learn how to use it effectively. This might be a pain, but the payoff can be great for this one of the Halo Infinite weapons.
B Tier Halo Infinite Weapons
There are still some decent weapons in this category for Halo guns. They don't quite offer the same potential as in the higher tiers. While they have clear flaws, there are elements to these weapons that make them useful. They sit in roughly the middle of the game at the moment. For the right players, they can still be fantastic in this game. These are the Halo Infinite weapons in the game:
Sentinel Beam
The Sentinel Beam is one of the most popular Halo weapons and it has been part of the series for a long time now. The weapon does handle pretty different this time around, with the overheat mechanic gone. There is now only a limited supply of ammo and you're going to need to charge it back into the weapon. The gun does amazing damage in the right situations. However, it is a bit fickle to put in a higher tier for Halo Infinite weapons.
Commando
Commando is a new weapon in this game that is a precise tactical rifle. This weapon is fully automatic and can work great at a more medium-range along with close quarters. However, it sits further down the Halo Infinite weapons tier list as it is beaten by other weapons in these areas.
Needler – Halo Infinite Weapons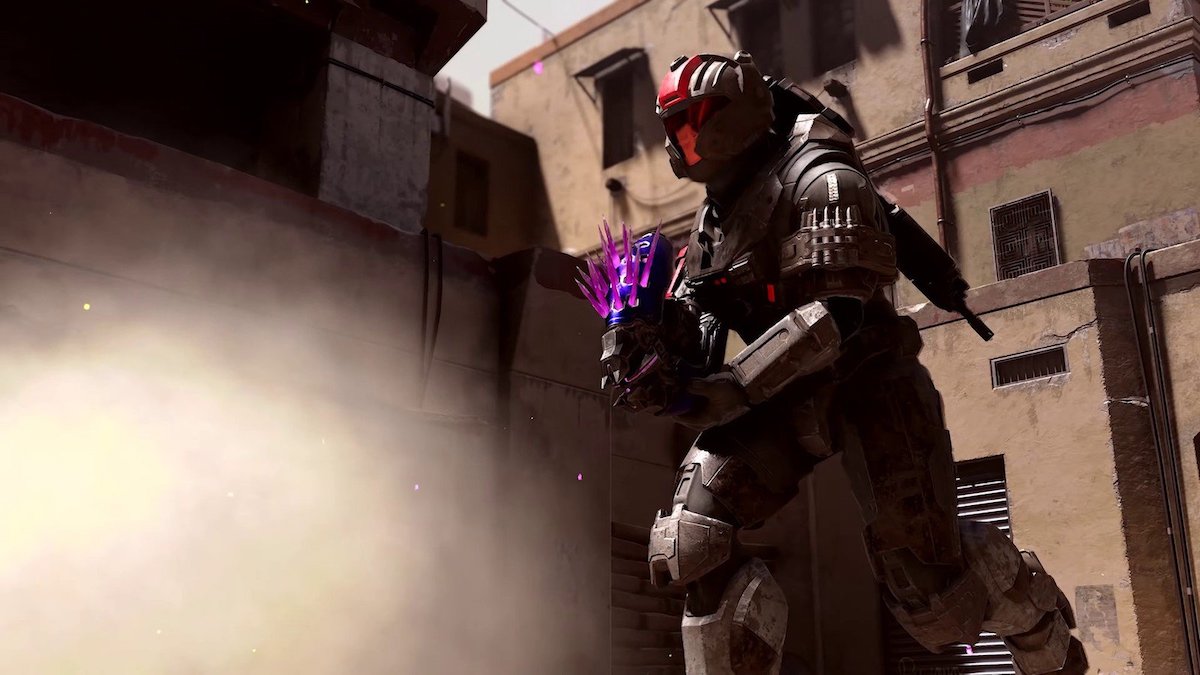 This is a classic Halo weapon and one which is a bit weird. This gun has often been difficult to really balance in Halo games. It fires very fast, with a strange visual feedback. However, once you get used to its eccentricities this gun can be something special and its damage is good, it has a satisfying range.
MK50 Sidekick
The MK50 Sidekick is a bit of a more unique pistol compared to those featured in recent Halo games. This packs a decent punch and holds up with accuracy. While a pistol is probably never going to be anyone's go to, this one is worth using when you have too.
Heatwave
The Heatwave is a new version of the Scattershot shotgun. It plays pretty differently too. It fires ricochet projectiles that can be penetrating. The main reason its further down in this list is how weird these ricochets work. They fire off in ways that you might not like. This can make it tricky to use. Its strength is great, especially once you get to know it. However, these downsides make it hard to call the weapon high tier.
C Tier Halo Infinite Weapons
These are the C tier weapons in the game. They aren't the best. Each of them has clear drawbacks which make them less than ideal, or a weapon in the same niche which is considerably more impressive. Naturally, most players probably won't go straight to these guns. However, having flaws doesn't mean they're useless. Until you're using something better or in certain situations, C tier Halo Halo Infinite weapons can work well. These are the C tier Halo Infinite weapons:
Disruptor – The disruptor is an automatic pistol which isn't the worst in the game. It has a decent damage over time effect. However, it is beaten out by other weapons pretty easily.
Shock Rifle – This is a lighter long-range weapon. It lacks the scope or power of the S7 and it is not a preferred choice for distance.
Stalker Rifle – This is a new Covenant Carbine that fires slow. It can kill in three headshots, but it is too slow to be too effective at a longer range. There are other Halo Infinite weapons which work better in this context.
Ravager – This another Grenade launching weapon. Its temperature problems are going to cause problems, but it does have great damage when used right.
D Tier Halo Infinite Weapons
These are the bottom tier Halo Infinite weapons. They sit at the very bottom for the game. These weapons all have factors which make them unique, but the game's current balance doesn't really reward these functions. That means these guns aren't getting the most play right now. Their niche features might work well with your playstyle though. Don't write these guns off entirely, but you do need to think things over before you go straight towards them. There are better weapons in these categories higher up the tier list that most players are going to prefer.
Pulse Carbine – The Pulse Carbine is a fun burst weapon but it ultimately falls behind the majority of the competition. It is technically an assault rifle, but it can't really be used in a lot of varied situations. The other ARs in the game can get a lot more done for the majority of players.
Plasma Pistol – This is probably at the bottom of the Halo Weapons tier list. However, it can work as a fall-back side weapon. It is a pistol, and one that doesn't really have enough to make it unique. Being a Plasma weapon, this handles differently. Basically, the plasma element doesn't fit well with the game's balance right about now.
Other Halo Infinite Guides
Those are all of the Halo Infinite weapons that are in the game at the moment. This tier list is based on the game right now, but things can change. It is also worth bearing in mind that all of the weapons can work in the right hands, it comes down to your skill as much as the gun itself. Our other guides to the game can help make you're making the most out of any weapon you find.