The latest edition of the Call of Duty franchise is about to release. While a lot is changing in this new game, some things remain the same. Loadouts have been an integral part of your performance in Call of Duty for a while. The intense gunsmith system that has been in both the mains series and Warzone has become central to gameplay. If you want to get an advantage in-game, using the best loadouts is a good way to set yourself up. The best DP27 loadout can push this gun even further, and it is definitely a weapon to look at in Vanguard. It's even popular with pros and streamers.
The DP27 has been a favorite in the Call of Duty series for some time. This gun was a Soviet light machine gun, which has featured in a lot of the historic installments of the series. The weapon is distinctive in look and it has a certain feel which is familiar through all versions of CoD it has apparated in. Like with Cold War and Warzone though, using the best loadout for your weapon makes a big difference to how your gun performs. You need to aim to use a set of attachments that can build on the weapon that's there, and even push it further in some categories. This guide covers what you need to know to do that for this gun, the best DP27 loadout for Call of Duty Vanguard.
Best DP27 Loadout in Call of Duty Vanguard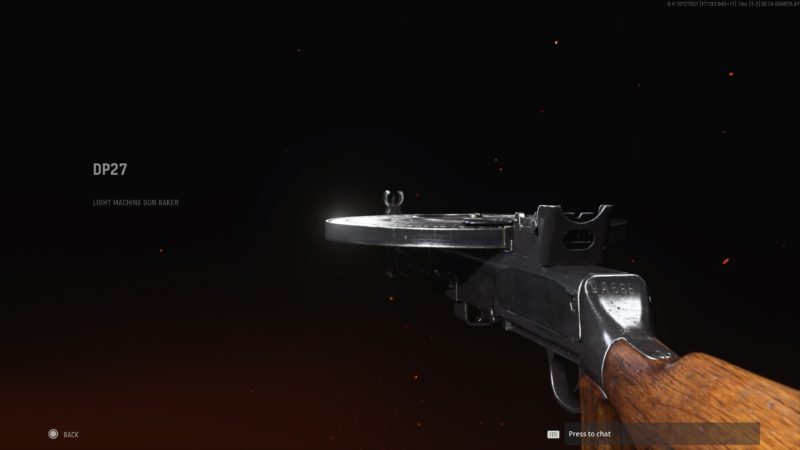 The best loadout for a gun can vary depending on your play style. However, in Vanguard you have room to attach a lot of things to your gun. This makes it a more complex process than in Warzone. Your choices are important, and you're definitely faced with a bit of a paradox of choice here. If you're looking to build on this weapon's fairly natural hard and fast firing nature, then these choices work well:
Muzzle – Recoil Booster
Barrel – Kovalevskaya 680mm B02D
Optic – Slate Reflector
Stock – ZAC S2M
Underbarrel – M1941 Handstop
Magazine – 7.62x54MMR 105 Round Pans
Ammo Type – Hollow Point
Rear Grip – Fabric Grip
Pruriency – Fleet
Kit – Fully Loaded
This set of attachments and other choices are going to allow the weapon to be improved in nearly every way. The major points this goes for though is recoil, range, and damage. These are the main downsides to this gun. However, this one of the best DP27 Loadout should help improve on this in every area. With the choice of ammo, this is even a good pick for those who are still getting used to the game, since the hollow point is more forgiving.
Best Perks for DP27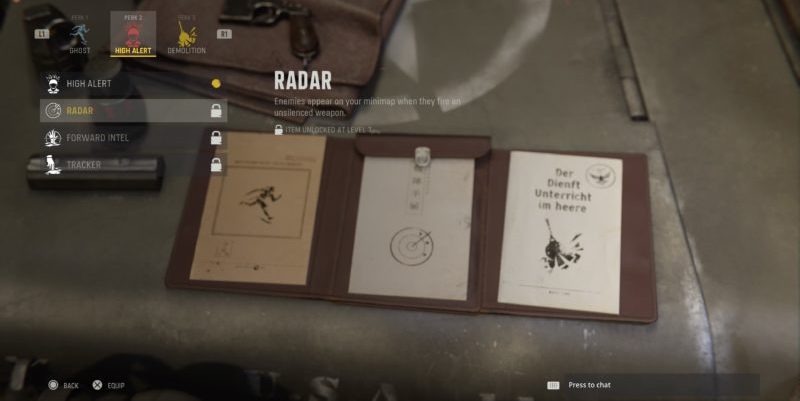 The best DP27 loadout for Vanguard can make a gun handle a lot better. Although, it isn't the end of your loadout. Players need to look towards the rest of their loadout to make their entire playstyle optimized. Your choice of perk can be really important here. Perks give you a boost to the way that your play, when your entire loadout is working towards the same goal, you're going to get much better results. These are some picks for perks to use with the DP27:
These choices of perks for Vanguard are more suited to what the general meta is going to favor. Ghost and Radar are more general perks. However, Demolition is going to help you with the kind of gameplay that fits with the DP27.
Rest of the Best DP27 Loadout
If you're looking at the rest of your loadout, then these are some general picks for the rest of your build to suit the best DP27 Loadout in Vanguard:
Secondary – Machine Pistol
Lethal – Thermite
Tactical – Stun
Field Upgrade – Armor Plates
These are more general choices rather than being suited to the DP27 itself. Although, these do make picks to go alongside it.
Our other guides to Call of Duty Vanguard can help you get more out of your general gameplay, as well as fine-tuning your loadouts across the board: