Controllers aren't just for consoles; they're playing a big role in competitive gaming on a PC. A lot of it comes down to your choice of gamepad though. Some top players like Sway do great things on the best PC controllers. Mouse and keyboard have a few advantages over a controller, but with aim assist in player controllers can be used really effectively. Especially in Fortnite, the advantage of the best PC controllers is quite relevant to competitive gaming at the moment.
Not all gamepads are created equal. You only have to look at things like the Sega Master System or Intellivision to see that. Today, most controllers have been boiled down into a well-polished design. All major console manufactures now have fairly uniform-looking controllers, with only a few deviations here and there. Those deviations actually make quite a big difference though. To a skilled controller player, the different feedback and length of the trigger on an Xbox One controller compared to a Steam can make or break a match. You need to build muscle memory, and preferably do that with the best controller you can find.
The best PC controllers are a lot more advanced than those of even a few years ago. High-end controllers make those from the Xbox 360 resemble the Nintendo 64 gamepad; forward-thinking but completely inadequate compared to today's offerings. These are the best PC controllers around at the moment; those that you can use to do great things rather than fighting a clunky gamepad.
The Best PC Controllers
Scuf are maybe the biggest name in high-end controllers. Their usual offerings are custom-built machines, carefully calibrated to be exactly what you want. Of course, that route is expensive and there's a paradox of choice if you're inexperienced and choosing specific triggers and thumbstick sizes. That's where this range from Scuf comes in.
The Scuf impact controller is one of the best PC controllers around and it is available right out of the box. No need to carefully select every element here. This controller has been expertly designed to be about as good as a controller can get. The triggers are responsive, buttons are programmable, and the whole thing has a polished ergonomic feel.
The main downside to this controller is the price. This is a high asking price for a gamepad, especially when it doesn't visually seem much different from a standard entry. Under the hood though, things are more responsive, more finely tuned, and more polished in its ergonomics. The familiar design can even help you keep some of your muscle memory from console gaming. This is one of the best PC controllers. 
Pros
Paddles to Keep Thumbs on Thumbsticks
Adjustable Hair Triggers and Extenders
Digital Switches for Responsive Performance
Low Lag
Cons
Microsoft's Xbox controller is still one of the best PC controllers and one of the most popular with competitive gamers. Over the course of the Xbox's lifespan, the controller has become one of the most polished. The original (affectionately known as the Duke) was kind of a giant mess, but the 360 was a great improvement. The Xbox One controller has pretty much built on the 360 controller in every way. It has a similar shape and feel, but with developments that have made it much higher quality.
The triggers on the back of this controller are reinforced have a great clicking feel to them. This feels a lot more responsive and deliberate compared with the DualShock or others on this list. The main factor against this controller is its face buttons, which aren't particularly fun or responsive to use.
The sticks are great here and much more responsive than other controllers use. These things contribute to it being one of the best PC controllers. It terms of input lag and connectively, you can use wired or Bluetooth. Either is pretty responsive so you have a lot of options. The Xbox controller is also really easy to connect up to a PC. This is a great choice if you're looking for a PC controller.
Pros
Responsive Triggers
Great Comfortable Feel
Low Lag on Wired and Bluetooth Connection
Simple to Connect to a PC
Cons
Face Buttons Need Some Work
Still a Bit Chunky
Non-Rechargeable Batteries Belong in the 90s
If the Xbox controllers are a bit chunky for you, then the DualShock is perfect for you. This controller is by far Sony's best to date. The original PlayStation controller was a slightly more ergonomic SNES controller, then came the DualShock with its twin sticks. They've iterated on top of this controller with every console since. The DualShock 4 is the most recent and it is by far the best yet.
The ergonomics and design of the DualShock are really good. Every button is grippable in one comfortable holding stance. The only real design issue is the back triggers, which aren't as clickable and tidy as those of the Xbox's controller. Aside from that though, this is a fantastic controller. The stick length is just right, the buttons are analog, everything is about as responsive as it gets.
This is one of the best PC controllers out there, though it isn't entirely simple to set up. You will have to use some third party software to fully attach it to your PC's architecture. This is a slight hassle, but it is a quick task that shouldn't act as a deterrent to choosing this one of the best PC controllers.
Pros
Great Design
Everything is Analogue
Headset Jack, Touchpad, and Motion Controls Available
Cons
Have to Use Software to Use with PC
Separate D-Pad Buttons Are Terrible for 2D Indie Games
Third-party controllers aren't just cheap knock-offs, they now often drive the innovation in the area. Nowhere is this more obvious than with paddles. Paddles add some extra buttons to your controller on the back. When playing a shooter, this means you can always keep your fingers on the triggers and thumbsticks, with accessible face buttons on the back of the control. You can hit every input without ever moving your thumbs from the twin sticks.
This is the more high-end version of the Xbox One Controller. It has all of the same benefits of the original Xbox One controller, but with even more bonuses on top of the extra paddles streamlining the whole use of it. It improves on every fault of the original controller. Let's address maybe one of the smallest but most impactful improvements first; the battery. It is absolutely ridiculous that the last controller still ran on shop-bought batteries, this one brings the controller to the modern-day with a 40-hour rechargeable battery.
The controller has the option for customization of your inputs to make the pressure triggers and analog sticks. This means you can cater it to the exact specifications that you need. This is a big bonus. It is a controller that stands up against the designer Scuff gamepads of the world. This is one of the best PC controllers out there.
Pros
Adjustable Triggers and Sticks
Rubber Grip
Paddles for Extra buttons
Good Battery Life
Cons
Price
That D-Pad is a Monster 
Most of the controllers listed here aren't built specifically for a PC. This is because most PC players use a mouse and keyboard. The Steam controller is one of the best PC controllers because it is specifically built to be used on a PC.
This is Steam's controller. So, right out of the gate it works pretty well with the vast majority of the PC gaming library. This is the main thing this one has going for it. It is the standard gamepad for Steam. Although, it does have some problems. Its design leaves a bit to be desired, and most of its changes from the standard gamepad design seem to be just for the sake of making it different.
This controller is built for PC, and that offers some advantages for competitive gaming. This controller is going to give you the minimum input lag however you're playing. This is a big plus since the lag on controllers can be a bit of a problem. If you're looking for low lag and an easy experience, then this is the best PC controller for you.
Pros
Simple to Use
Compatible with PCs Out of Box
Good Price
Cons
Controller Add-Ons – Paddles
 Those are some of the best PC controllers, but it doesn't stop there. Some of them feature additional programmable buttons on the back. These can also be called paddles. These are switches that allow for more inputs. On first use, they can be difficult to get your head around. They break a lifetime of muscle memory for most people since back buttons haven't really been a thing since the Nintendo 64's trigger button. Yet, they do seem to make quite the difference.
It makes a lot of ergonomic sense once you think about it. The paddles on the back can be operated in place of the face buttons on a gamepad. This means you can always keep your two thumbs of the twin sticks, and fingers on the triggers. They render every input method accessible without ever moving a finger. They might take some time to master, but this little innovation can bridge the skill gap between mouse and keyboard, and gamepad.
These paddles aren't limited to designer controllers. A budget-friendly option is to go for a cheaper gamepad, or one for a console you already own, and adapt it. Add-ons to fit programmable buttons onto the back of your controller the cheap way can work wonders here. These are the ones worth bothering with:
This is the official DualShock 4 attachment for adding paddles to your controller. It is a great middle-ground to go for if you're looking for a paddle controller, but you've already got a DualShock around.
This is a perfectly fine product and can help you make a simple controller into one of the best PC controllers out there. The bonus here is that the product works simply with the DualShock and is easy to use. Sony is making something to make high-end controller functions affordable, which is great. However, compared with some third party offerings they have a few issues. Mainly, they're bulky and not as responsive as they could be.
Aside from that though, this is a great add-on for a controller. If you're looking for the easiest way to add paddles on to your DualShock controller, this is definitely it.
Strikepacks are a great way to turn a controller into one of the best PC controllers out there. A standard gamepad can be elevated pretty far by adding on these paddles. These are affordable, easy to fit, and available to fit the vast majority of controllers around.
If you're looking to upgrade your PC controller without spending a fortune on a gamepad, then a strikepack is probably the way forward.
Buying Guide & FAQ to The Best PC Controllers
Those are the best PC controllers out there at the moment, but which is exactly right for you? It can be difficult to figure out. PC controllers can be quite different from a standard gamepad. While they may look similar, the tech inside high-end controllers gives important competitive advantages. This is all you need to think about: 
Features of a Great PC Controller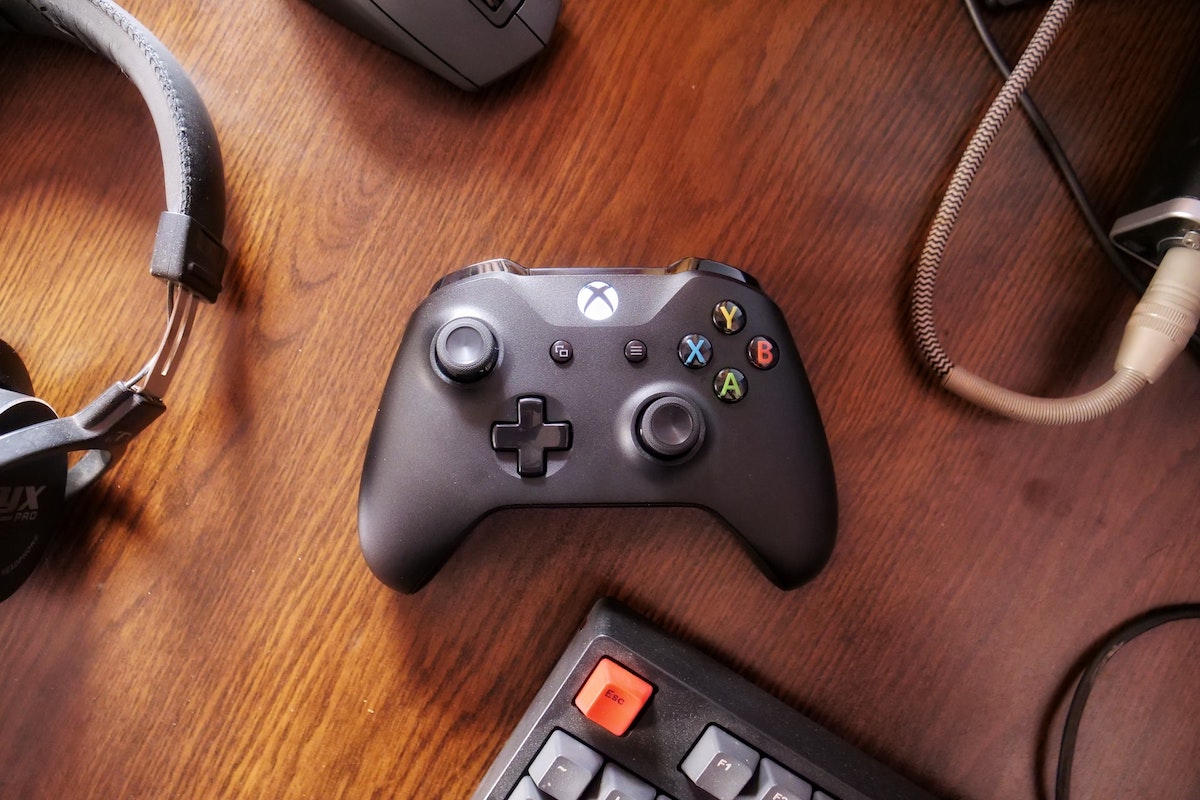 A great controller is a little harder to spot on the surface than a great PC. This is partially down to the target market. PC components are sold to people who really care about performance. Gamepads are bundled in with consoles and you pretty much get what the manufacturer wants you to get. However, with controllers being an increasingly popular choice on PC, you've got to look at their actual merits. These are some of the key features of great PC controllers:
Triggers – Triggers are what you're going to be using quite extensively in all competitive PC games. A lot of controllers feature analog triggers that register differently depending on where they're pressed. As a PC controller, you need responsive triggers that don't register your press because it was a half-press. You equally need triggers that won't be set off just by placing your finger there.
Ergonomics – A controller has to actually be comfortable to hold for a long period of time. Ideally, you should be able to press each button from this standard holding position. All of the best PC controllers listed here do that.
Lag – Input lag is a thing that you just have to accept with controllers. All of the ones listed here minimize it as much as they can, especially when you're using them wired.
Paddles – As already detailed, these significantly streamline the process of hitting buttons in-game by not forcing you to remove your hands from the aim and fire buttons.
Buttons – The face buttons are important, especially if you're not using paddles. These should be responsive and intuitive to click. They probably don't need to be analog, like on the DualShock 4, but it probably doesn't hurt.
What Makes a PC Controller Difference from a Standard Gamepad?
 A PC controller isn't necessarily any different from a standard gamepad. However, it runs on a PC. As we've detailed in this list, some of the best PC controllers are just standard gamepads. The things that are important for performance are different on a PC though.
Since you'll be interacting with games made for a PC, a lot of extra features aren't going to be used on a PC. The DualShock's analog everything isn't much good when the PC version of a game registers things as on or off, rather than half on like a PS4 game can do. The same goes for that controller's touchpad and gyro controls. However, these don't necessarily make this controller any worse, or any other controller any worse. It just means you've got tech in there you're not going to use.
The other main thing is that it can connect to a PC and function properly. Thankfully, this isn't much of a problem anymore. The vast majority of controllers can be simply connected to a PC just by pairing them over Bluetooth. Even the Switch's very proprietary Joy-Cons work this way. For those that are a bit more specific, you can download fan-made programs to quickly sort things out.
Designer Controllers
Some of the big names in high-end controllers mainly market themselves as making unique or one-of-a-kind controllers. These are manufacturers who allow you to design your own controller, or customize their high-end controllers.
Scuf does this, and so do Xbox, and a lot of the other more niche high-end names. These controllers are featured on this list of the best PC controllers in their standard form. For a little bit extra, you can go through the whole process of designing a tailor-made controller. However, often the difference there is largely cosmetic. A custom-designed controller can be one of the best PC controllers out there, but a lot of pros just stick with the tried and tested ones.
Can You Use a Controller Instead of Mouse and Keyboard?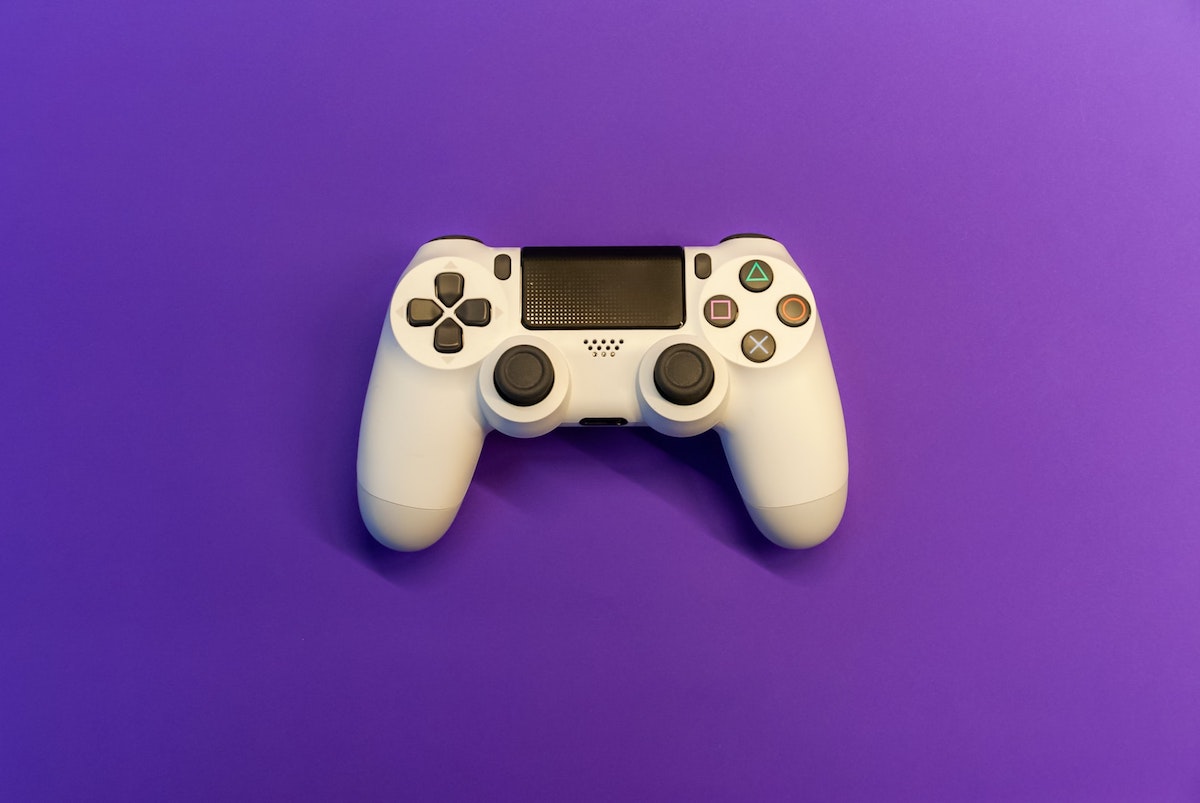 In the vast majority of competitive PC games, you can use a controller that you've connected instead of a mouse and keyboard. In games like Fortnite, controllers are fast becoming the most popular way for pro players to compete for thanks to the aim assist feature. This isn't universal though. You won't have as much luck playing competitive games like PUBG with a controller. Although if you use the best PC controllers, the extra paddles and features should help to close the skill gap.
Choosing the Right PC Controller for You
When it comes down to picking the exact right PC controller for you, there are a few things to consider. This is what you need to know:
Price – This is obviously a big factor. Only compare the controllers in your price range.
Form – Go for a controller that is the right size and feel for you. Hands can be different sizes, and what's comfortable for some isn't for others.
Features – Do you need paddles and motion controls to play the games you want to play? Or do you just need a decent gamepad for some casual games? Only go for the features that you actually need.
What Do You Already Have? – This is important to consider when you're looking for the best PC controller. If you have an Xbox One or PS4 sat around, that controller is going to do pretty well on your PC too. An addition of a strikepack can upgrade it to be on the level of the highest-end best PC controllers.
Second-Hand Caution – Second-hand controllers are out there and quite a bit cheaper. Keep in mind though that hardware gets problems over its lifespan. Controllers get problems with drift quite often. This is just something that happens, make sure you're getting what you pay for second hand.
That's what you need to know to find the best PC controller. If you're on the lookout for the best keyboard and mouse for gaming, or even upgrading your gaming PC in general, then our guide to those things are going to be helpful to you: