Jumping into Valorant and have no idea where to start? We're here to help! 
All the newbies who are playing Valorant for the first time might be clueless when they're going against the most intense opponents. If you're used to playing first-person shooter games then mastering the ways of Valorant won't be an issue for you. But if you're trying an fps game for the first time then you'll have to face some challenges. But don't worry, we'll be sharing some pro tips for you that will make it easier for you to get easy wins. 
Valorant Weapons 
You'll see many different types of weapons in your inventory. Most of them are assault rifles but you can also choose from a couple of shotguns, snipers, and SMGs. In your first match, you will go toe-to-toe against your enemies and shotguns won't come in handy. Start playing off with an assault rifle and practice your aim before moving onto the next big thing, Snipers.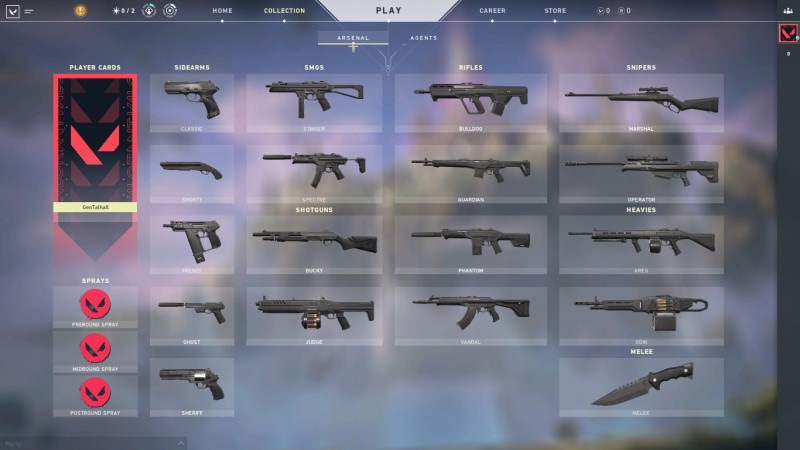 I made a rookie mistake by using a shotgun in my first few games and the result was not in my favor at all. I couldn't even shot straight with this weapon so I really don't recommend starting off with a shotgun. Moving on, some assault rifles have too much recoil while some assault rifles are not very easy to handle. I'd recommend starting off with SPECTRE and then moving on to PHANTOM and I'm that you'll find your sweet spot in-between. 
There are some good options in SMGs, Shotguns, and Sniper section but I recommend starting off with either an SMG or an Assault rifle. There aren't many camping spots in the game so playing with a sniper is not the best practice in your first few games. 
Valorant Movement and Gunplay
If you're coming straight from CS:GO then you won't have any issues with the foot movement and gunplay because the gameplay is very similar. But if you're a COD: Warzone or Battlefield guy then you will have some serious problems for you. Running into the enemy zone with guns blazing is probably not the best option in Valorant and you'll need a decent strategy to get some wins. 
Some weapons like a pistol and a shotgun don't feature a scope so you'll need to be very steady when playing with these weapons. Crouching near the corners could provide stability and you can get a headshot from there. Aiming at the head is the way to go. But if you're not familiar with the gameplay then aiming high will cause you to miss shots. Try aiming for the torso and the recoil will do the job for you.
A decent mouse for Valorant will go a long way. I've had to constantly change the DPI to increase the smoothness of the mouse. I'm using an ordinary gaming mouse that offers 2400DPI and I had to go all the way up to find my sweet spot but I still believe that 2400DPI is still not enough. Try getting a gaming mouse with at least 4000DPI. Keep in mind that DPI is player preference. What works for you might not work for someone else and vice versa. Find a DPI you're comfortable with and practice. 
Valorant Abilities 
Each agent has its own unique abilities that you can access by pressing 'E' if you're playing Valorant on PC. Obviously, I was playing for the first time and I had no idea how to use them. But these abilities can make a huge difference in the outcome of the game. Stylosa's guide on agent abilities really helped me in understanding the ability of each hero so I'd recommend watching his video.
Conclusion 
These are some tips and guides to help you pull off a big win for your team. Keep this in mind that teamwork plays a vital role and you must have the back of your teammates in every game. Going solo will not only cost you your life but also a win for your team.
Here are some more tips and tricks for Valorant Newbies: