Since its launch, Valorant has come on a long way and become of the most important competitive shooters out there. The game has a heavily following, but its content has grown alongside that following. There are considerably more Agents in the game than at launch. They really range in terms of abilities. That also relates to how useable they are though. If you're trying to compete on the highest competitive level, you need to look at which Valorant agents are wherein the tier lists. Valorant Agents tier lists can help show which is the best in the current season and the current patch.
Valorant is a relatively well-balanced game. There aren't too many Agents who really stick out outside of the rest of the tier list. Most Agents have their strengths and their weaknesses but can work great as part of a decently balanced team composition. However, there are some Agents which just stand out above the entire roster in terms of the metagame. 
With the game being quite well-balanced, players need to find an advantage wherever they can. You can optimize your Valorant settings to get the best FPS and learn the maps. However, you can have a bit of an advantage just in your choices of agents. That can be going with the Agents that give you a competitive advantage and looking at the Valorant Agents tier list. This is what you need to know:
Valorant Agents Tier List
Valorant Agents – S Tier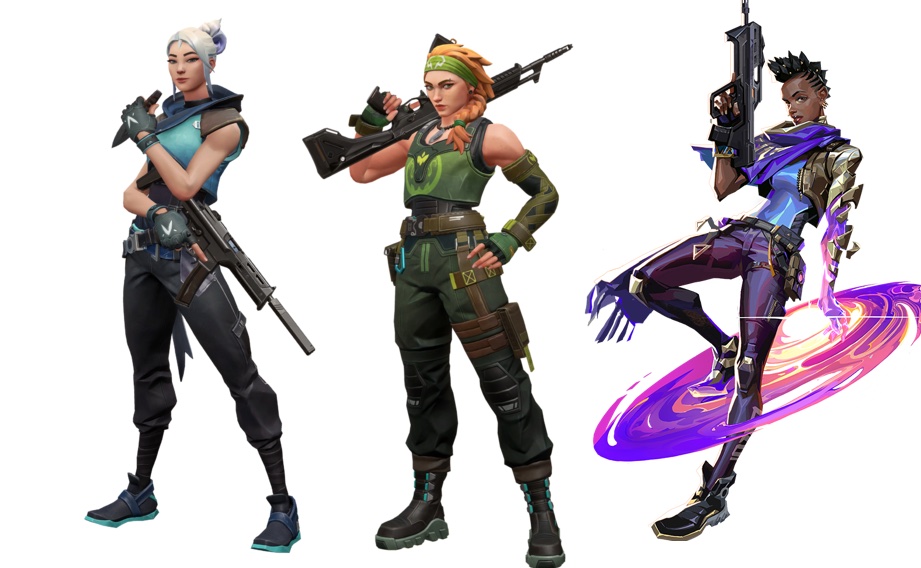 The S tier choices in the Valorant agents tier list are those that really stand out above the rest of the game. These are the top choices for Valorant Agents. They have abilities that make them stand out quite a bit compared to opponents. However, they aren't for every player. So just because these are the top Valorant Agents, it doesn't mean they're the only choices.
Astra
Astra is a pretty difficult Agent to play in Valorant. Her abilities can be some of the most effective in the game. However, you're going to need patience and strategy. Essentially, Astra is high on the Valorant tier list because she's great for playing a high-strategy approach to the game.
Astra's abilities have a lot of options for you in-game. She can control the flow of enemy pushes, make coordinated attacks, and outclass most other controllers. Astra is one of the best Valorant agents in the game right now, and she's stayed high in the Valorant agents tier list through multiple patches.
Jett
Jett has some big benefits that make her stand out in the roster of Valorant agents. She is probably the fastest character here. Jett's abilities allow her to glide and have great offense aspects to them. Jett can be fantastic as a fragger.
If you're picking from the Valorant agents tier list, Jett is a great choice for a lot of players. However, the main drawback here is just how dependent the abilities and gameplay are on your aim. You're going to need to have an above-average aim if you want to make the most out of this one of the Valorant agents.
Skye
Skye is similar to Jett is some respects, mainly in that her speed is currently her greatest ally. Skye has both speed and power as an initiator, which has really made her stand from the crowd. She also has good visibility and a decent timer for concussion. Skye's abilities stretch pretty widely and give players a lot of versatile options.
Skye's flashes are one of her best assets. You can use them across the map and even around obstacles. Flashes can go over walls, and provide team information with the audio callouts. In general, Skye's kit is one of the more versatile and she's one of the best Valorant agents.
Sova
Sova has remained consistently one of the highest played Agents in higher ranks since launch. His info capabilities can position a team to make a success of every push. In games with Valorant pro players, Sova clearly serves a role that makes him indispensable to high-tier strategies. If you're looking for an agent that rewards smarter plays, then Sova is a great choice of the Valorant agent tier list.
A Tier – Valorant Agents Tier List
The A Tier Agents are a step down from S. These Agents aren't as high up in the rankings as the S tier. However, Valorant is a well-balanced game. These Agents still work great and they're definitely viable. Some of them are pretty vital in team comps alongside the S tier. These are the A Tier Agents in Valorant:
Kay/O – Kay/O has some good offensive potential and can work well in the right comps, but they don't quite hit the top tier on their own. Given that this is a relatively recent addition to the cast in Valorant, they might still have room to grow.
Killjoy – Killjoy had a strong run in the early days of Valorant. However, she's dropped a bit over time. While she still has strong abilities, she doesn't quite beat the competition anymore.
Reyna – Reyna was a fun addition to the game at first, but sadly she's had some major nerfs since then. The alterations to this hero have made her seriously less effective. So, she has to sit fairly in the middle of the Valorant agent tier list.
Omen – Omen's abilities are pretty useful, but they are easier to predict. Omen sits here because of these flaws, but a skilled player can elevate him.
B Tier – Valorant Agent Tier List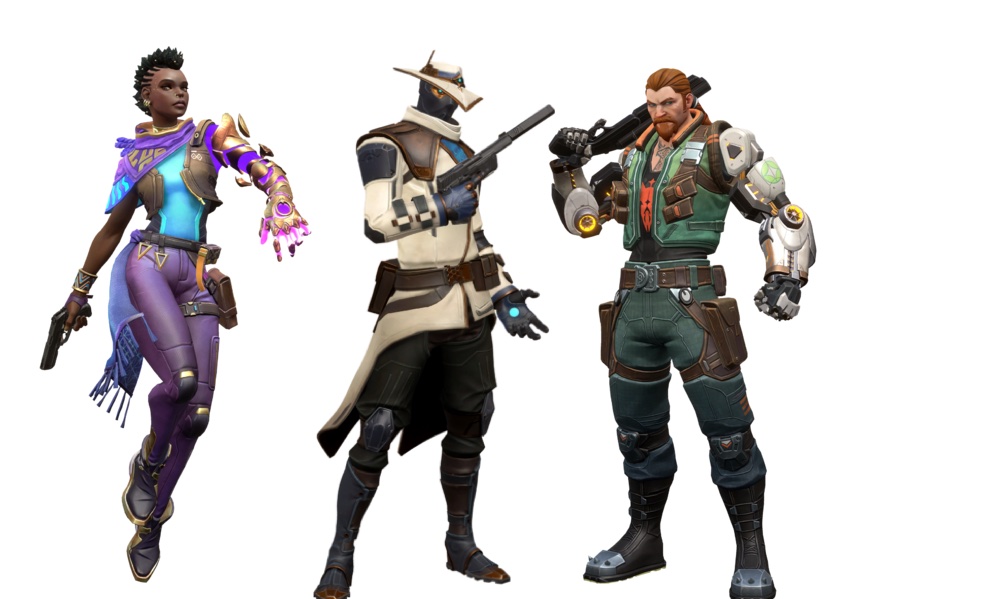 The B Valorant Agent tier list is the lowest tier we've sorted the agent into. These are the agents who haven't fared so well with the patches that the game has had. They're weaker than the A tier. Often, they're outclassed by an Agent with a similar utility who ranks higher. These are the Agents currently in that tier:
Astra – Astra's abilities were one of the most impressive when first released. However, they are tricky to really get the most out of and you're going to need a lot of practice here.
Cypher – Cypher has had some major nerfs over recent patches. This has made him a lot less competitive, and he doesn't get a lot of play.
Breach – Breach can be useful when used in the most skilled hands. However, in a general Valorant agents tier list he still has to sit towards the bottom given his low utility.
Phoenix – Phoenix mainly sits in this category largely sits here because he's outplayed by other duellists. He isn't bad exactly, but there are better choices.
That's how everyone currently stands in a Valorant tier list guide. However, they do change around quickly and fast. So make sure you're paying attention to how things develop with future patches. Our other guides can help you improve in other areas of your gameplay.