Fortnite has always been a game that thrives from its content creator community. The best Fortnite players of 2020achieve impressive stuff in competitive events. However, for many, it is the top Fortnite streamers that make things interesting. These are the people who put in the time making watchable content about Fortnite. Many of them can compete at a competitive level with the more serious players. Other focus more on creating entertainment, but they're still a few notches above most players in terms of skill. The best Fortnite streamers in 2020 don't necessarily mean those who were the best in 2019 have stayed there.
Who are the best Fortnite streamers in 2020 is something of a subjective question. A lot of this is based on entertainment and enjoyment, which isn't going to be the same for every player. However, we can compare them in a few regards. Those who are really skilled at Fortnite have something of an advantage, as do those with a larger following than average.
These are some of the best Fortnite streamers in 2020, while this can't be an objective list, this is a great place to start.
The Best Fortnite Streamers in 2020
1. Ninja

Ninja has gone from strength to strength when it comes to Fortnite. His appeal and following have become so huge, he's gotten a skin of himself in the game. It is pretty hard to argue that this doesn't make him one of the best Fortnite streamers in 2020.
He's pretty talented at the game itself, but not on the same competitive level that he once was. His acquisition from Twitch single headedly launched Mixer, which is a result that is definitely impressive for one streamer.
2. Tfue

Tfue is one of the biggest names in Fortnite, and one of the few really high up competitive players to make a dent in the world of streamers too. Tfue regularly competes in Esports events, but he also spends time making more serious content.
He is one of the best streamers to watch if you really take Fortnite seriously. He debates and goes over every little change to the game. While he has a reputation for being quite negative, he is definitely one of the most entertaining streamers.
Tfue brings in big audiences for his streamers, making him one of the best Fortnite streamers in 2020.
3. TimTheTatman

TimTheTatman is one of those rare streamers who has managed to branch out and make a wider cultural impact. His following is pretty huge and he primarily plays Fortnite. His fans are so numerous that he even appeared in a Super Bowl advert, which is way too expensive of a time to not use someone who is going to grab attention.
TimtheTatman's Fortnite streams are pretty fun to watch and his overwhelmingly large fan base makes him one of the best Fortnite streamers in 2020.
4. Bugha
Bugha is a Fortnite player with one of the highest profiles ever for a competitive player. While he is a fantastic player, his streams have really improved too. Fortnite pros often transition into streaming more as they gain more name recognition. Bugha's streams are now very entertaining, with lots of players lining up to see how the Fortnite World Cup winner did it.
5, Nickmercs
Nickmercs is one of the most popular Fortnite streamers of 2020. He plays using a controller which is fairly unique. While he puts in some pretty solid performances in competitive events, Nickmercs also manages to make really entertaining content. If you're looking for a controller player who regularly embarrassing talented players with a mouse and keyboard, his streams will do that. Nickmercs has gone from strength to strength and is still one of the best Fortnite streamers in 2020.
6. TSM_Myth

Myth is a really popular Fortnite player who has seen a lot of success competitively. On top of this, he makes great content. His real talent lies in building. He is a great streamer to watch to pick up on how to build like the pros in Fortnite. TSM_Myth is one of the best Fortnite streamers in 2020 but he also makes a lot of content outside of the game on YouTube.
7. Dakotaz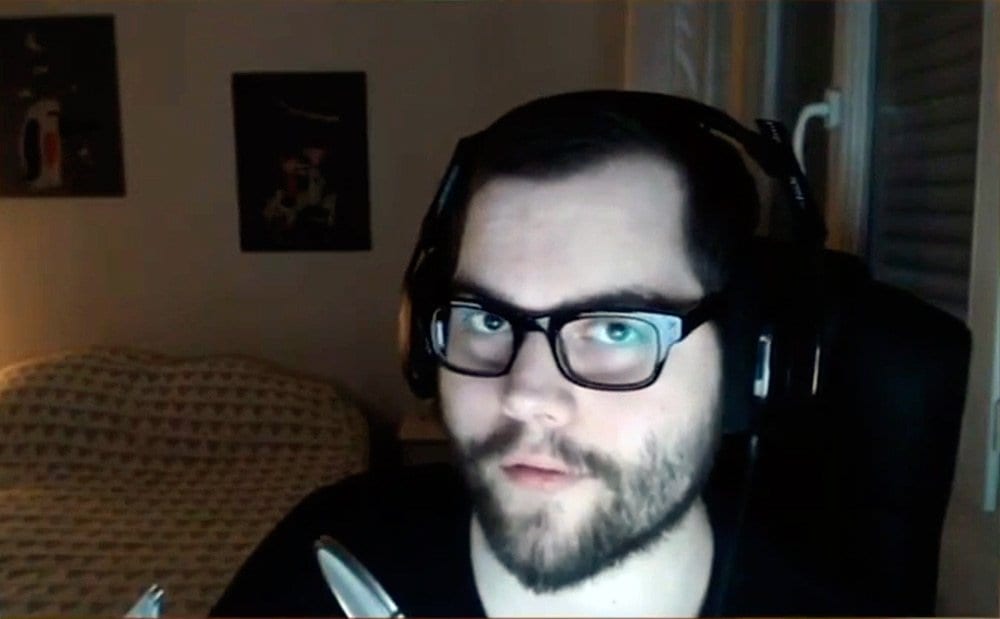 Dakotaz is a really talented Fortnite player that has an almost methodical approach to his stream. His plays are frequently well explained on his twitch. This means you can learn from watching him, as well as getting some entertainment. Dakotaz is one of the older Fortnite streamers. He is only 32 but this is practically ancient by Fortnite's standards.
8. DrDisrespect

DrDisrespect is one of the biggest names in Fortnite streaming. He is rarely out of the news for long. He plays an over the top character and fully embraces this, with publicity stunts to go along with his brash streaming style. While he isn't exclusively a Fortnite player, the game features pretty heavily on his streaming schedules, especially when an event is running. DrDisrespect isn't for everyone, but he is one of the best Fortnite streamers in 2020.
9. DrLupo

DrLupo is yet another fake doctor. Something about streaming Fortnite seems to invite pretending you've gotten a medical qualification. Lupo is pretty different from the last entry. He is a fairly competitive player that frequently teams up with other big-name streamers. His stream is always very popular with him taking a light-hearted approach to playing Fortnite at the top tier of ability.
10. SypherPK

SypherPK is another competitive player that has made quite a name as a streamer. He often uses elaborate constructions of buildings and traps to take out enemies' specializing in well thought out plays rather than playing on the hoof. He is also a pretty big name in competitive Fortnite. His stream isn't as brash or loud as many others on this list, so if you're looking for a more chill streamer he is a great candidate.
These are some of the best Fortnite streamers in 2020. Although, this is all subjective really. Let us know who you think are the best Fortnite streamers in 2020!