Escape from Tarkov is a really deep game with a complex in-game economy and loadout system. As a striped back shooter though, it doesn't hold your hand. Many UI elements that are standard in other popular online games like Fortnite and Call of Duty are absent. This affects the way you have to listen out for enemy' and teammates, but also your interaction with the map. In this game, knowing the maps really well is vital. The game isn't going to help you, which is why you need this Escape from Tarkov maps guide.
The maps in Escape from Tarkov are all pretty unique, and it will take a while to get to know each individual one. For beginners, using a cheap loadout, there are some friendlier maps than others. Some maps will give you an easier time transitioning into Tarkov's realistic gameplay, while others are going to be difficult for newcomers. This guide covers the basics of each map, and which types of players can thrive on it.
We've also included some actual maps of the maps. If you're only just getting into Escape from Tarkov, these are pretty important. You don't get many clues in-game about the map you're in, so these physical maps are a good reference point to actually find your way around the place.
Escape from Tarkov Maps
Escape from Tarkov has quite a few maps, and since the game is still in development it is still receiving more. There are a few things to keep in mind when choosing a map though:
You Don't Get a Minimap – You need to actually use a physical map if you don't know where you're going since the game isn't going to help. If possible, have these maps up on another screen or device for reference when you play without it becoming distracting.
Certain Maps Are Better for Beginners – It is easy to get lost, some maps are much better for beginner players.
You Can Test Things Out – If you need to get accustomed to a map, then running around in a solo game with some offline bots is going to helpful for finding things.
Factory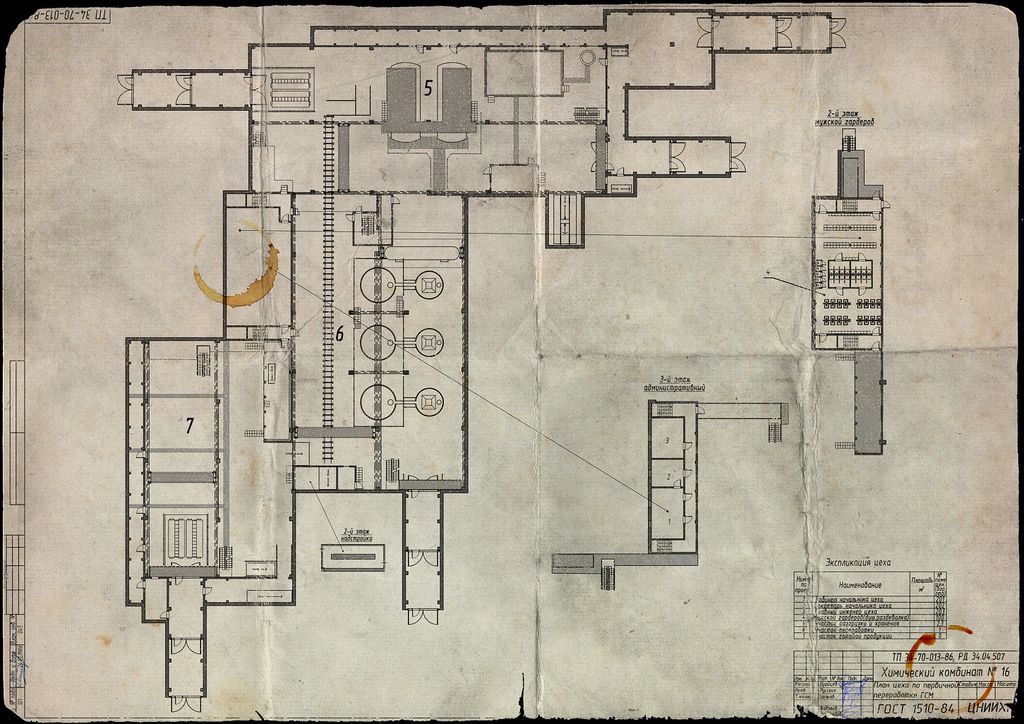 Factory is definitely one of the smaller Escape from Tarkov maps. However, compared with other games this is still a pretty big map. It is an interior map largely, so long-range players aren't going to have as much to work with. There are only three extraction points. One is the Offline extraction, which requires a Factory Key, a Tunnel Extraction, also needing a key and the main extraction.
The map itself is arranged like a single corner. Inside of the buildings, there are plenty of little spaces for close combat. This map is fast-paced and difficult, especially for new players. Keep to solid mid-range combat. This is the sort of map where a headset comes in really handy. Stay quiet, and stay aware of your surroundings.
Since the map is smaller, you need to be very careful about shooting. Don't fire off shots unless you actually have to. Each shot could put you in danger. This is one of the Escape from Tarkov maps where it is easy to end up in spray and pray situations. Try to resist this and stay calm, and in control of your reactions.
Customs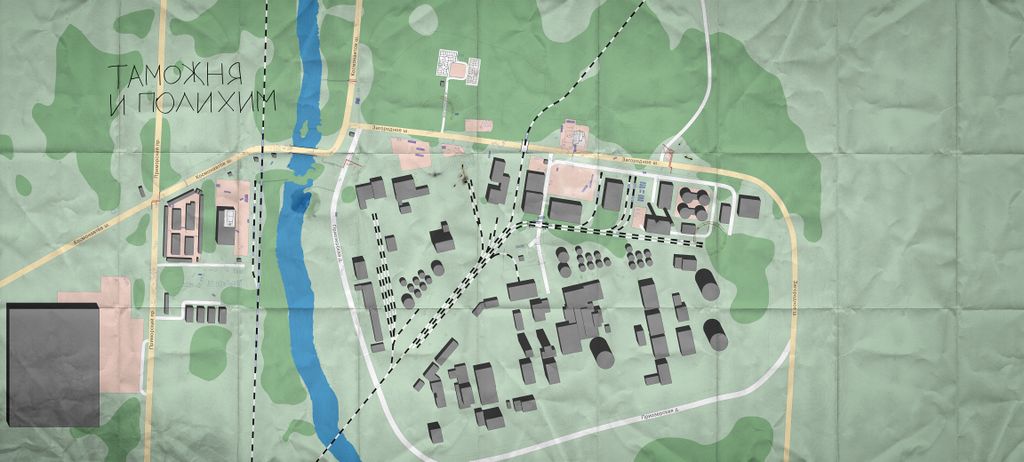 Customs is a larger one of the Escape from Tarkov maps, and it is pretty packed. In this space, you'll find a storage lot, a river, a bridge over the river, two and three-story buildings dotted around, warehouses, gas stations, construction sites, and even military checkpoints. There is a lot going on, which is why matches run to 50 minutes.
This map is a good space for new players to get used to the various types of gameplay available in Escape from Tarkov. However, with its huge size, you're going to need to use a map. Focus on a specific area and locking it down before moving too much. This place has plenty of scope for long-range and interior gunplay. Keep this in mind when you're entering a building or leaving cover. Judging the area wrong will cost you your loot.
There are nine extraction points on this map, so you shouldn't have to travel a longer way just because it is a bigger map. None of them require keys either.
Woods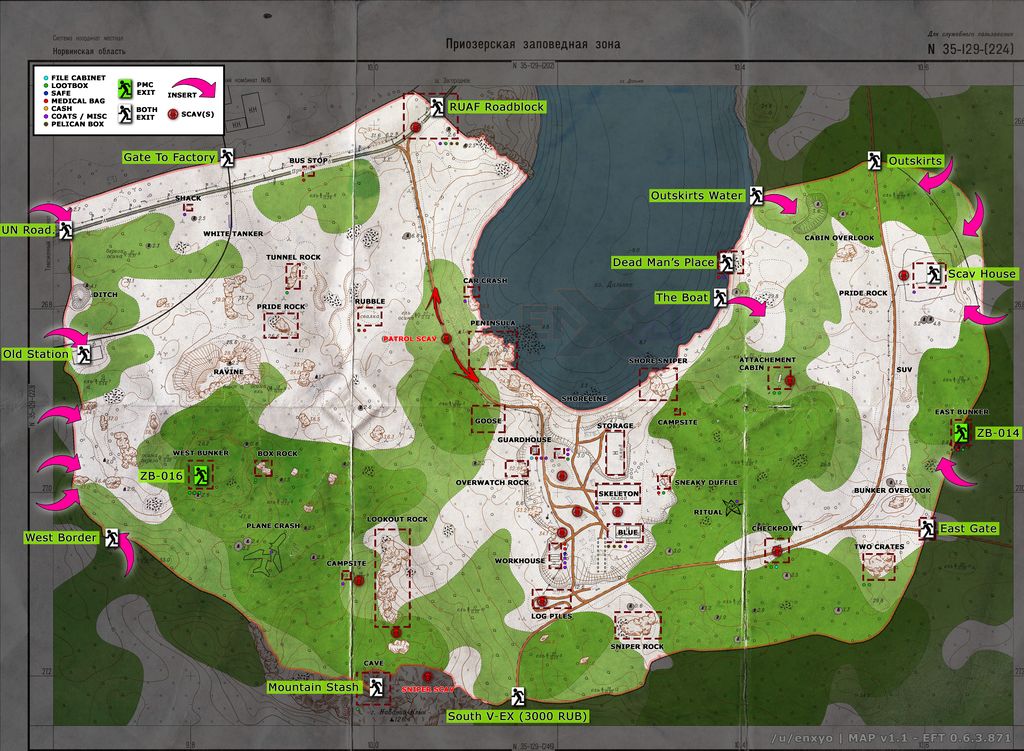 Compared to Customs, Woods is a pretty simple map. Games run to 45 minutes since it is larger than its simple design would imply. It is largely a forest area. All around are trees to fit the theme. However, there are also some open fields, hills, a logging camp, and some secret bunkers hidden around.
This is a mainly outdoors map, so mid and long-range gameplay is often the best choice. The woods can provide you with some natural cover, but it is best not to underestimate the ability of snipers to work around the trees. Be very careful in open spaces too, these are going to make you pretty easy to take out.
There are 6 extraction points across this map. However, a few of them aren't open to everyone. To use the ZB-016 you'll need green smoke, the South V-Ex needs 3000 rubbles, and ZB-014 requires a key. Keep this in mind if you need to reach one in a hurry.
Shoreline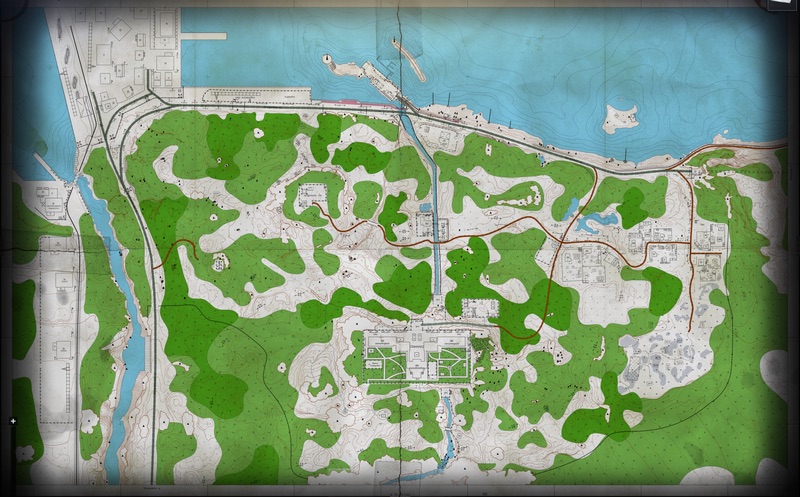 Shoreline is one of the biggest Escape from Tarkov maps. This one is set at the seaside and games in this map run up to 55 minutes, which makes this one quite the commitment. Remember there is also time on the clock left, so don't be afraid to use extraction points.
This map has a fairly unique shape but it is pretty well filled. It includes the entirety of a town, a small sunken village, a gas station, and a pier. Alongside this are guarded pillboxes, a radio station, and the big attraction; a health resort. This resort is three stories so it can be an entire map in of itself, there's also a basement and all other amenities you'd expect from a resort-like a pool, gym, tennis court, and theatre.
This one of the biggest Escape from Tarkov maps so it features 6 extraction points. This isn't a lot considering how large the map is, so try to remember your best route to a point throughout matches.
Interchange
Interchange is one of the bigger maps to focus on interior warfare. It's mainly comprised of shopping malls. There is a three-story complex that has a variety of stores and features inside. For those who don't want to sneak around department stores though, there is also undergrounding parking, roads around the complex, and even a go-kart track.
Interchange suits most types of warfare pretty well. For new players though, it can get a bit disorientating. This is one of the Escape from Tarkov maps that you either need to learn or have a map to hand. After some time, you will cope a bit better on this map. However, at first, you're likely to be moving slowly and carefully.
There are three extraction points on the map. Only one requires something from you, the one in the Power Station. This needs 3000 Roubles.
The Lab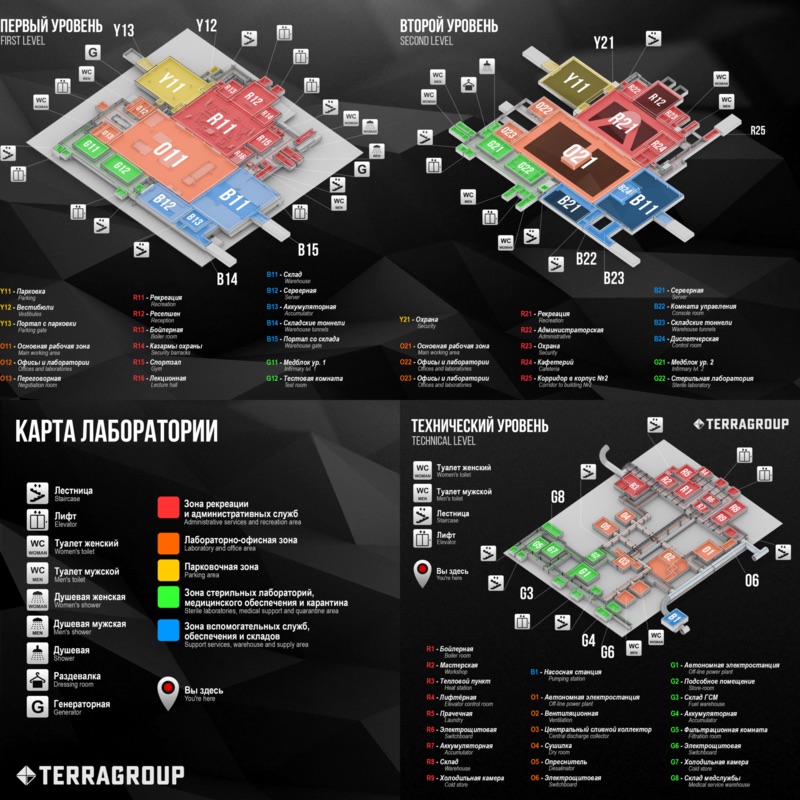 The Lab is one of the smaller Escape from Tarkov maps, but definitely an interesting one. It is a sprawling underground complex located under the very center of Tarkov. This research center is a black ops site, dedicated to researching such sketchy stuff. Thankfully, it has largely been cleaned out to make room for the game.
This area is going to be useful for medium-range fighting. This can be great for players who are trying to perfect keeping cool in close combat. You don't have to worry too much about long-range, but there are still spots where this type of strategy is viable.
This area has 7 extraction points, so it is quite generous to play compared with others. This is a great Escape from Tarkov map for beginners, because of this more forgiving nature.
Reserve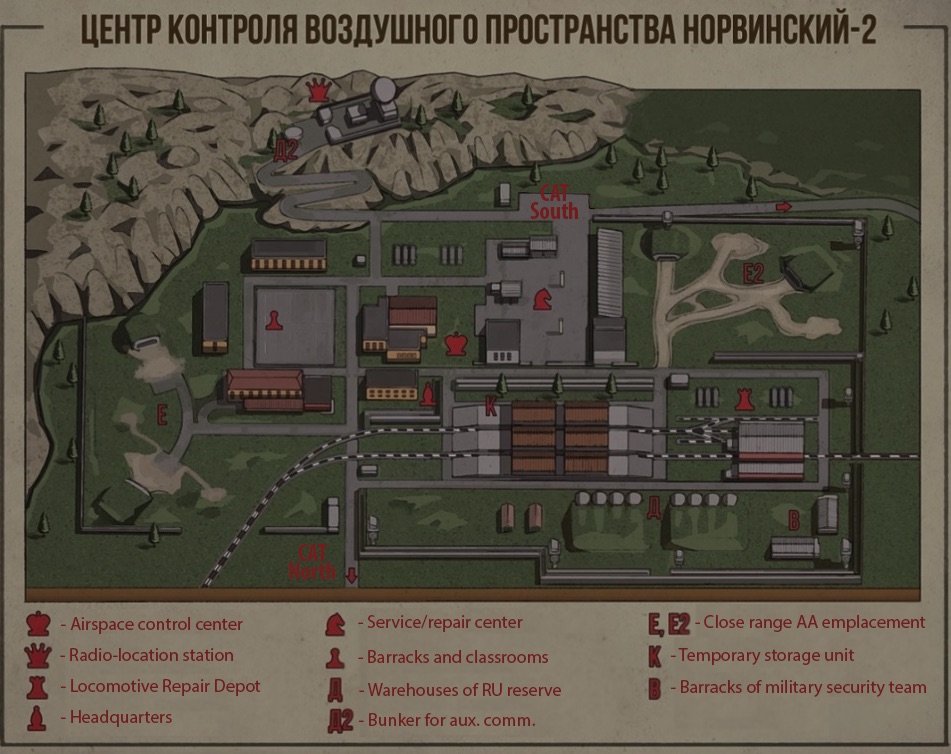 Reserve is another medium-sized map. This one is largely outdoors with great open spaces. If you're good at medium or long-range warfare, then this is a great place to start.
This map is all about cover. Stay undercover, and watch out for enemies or players leaving their cover. You need to be cautious about the visual clues that you're leaving. Escape from Tarkov is a realistic game, single shots matter. If an enemy spots you, they can take you out quickly. Equally, a gunshot will give an exposed player time to dash back to cover. These open Escape from Tarkov maps make the best of this.
This map has nine different extraction points, some with requirements. The point in the sewer manhole requires you to have no backpack equipped. For the cliff descent extraction, you need a paracord, no armor vest, and a red rebel ice pack. To use the bunker hermetic door extraction, you'll need to activate a lever in a shack that is just southwest of the helicopter. After hitting the switch, you have four minutes to get there. The armored train is maybe the most elaborate extraction point, it arrives, honks twice, stays open for 7 minutes, then honks once with a minute left, and honks twice as leaving. Of course for that extraction, you need good timing.
Upcoming Escape from Tarkov Maps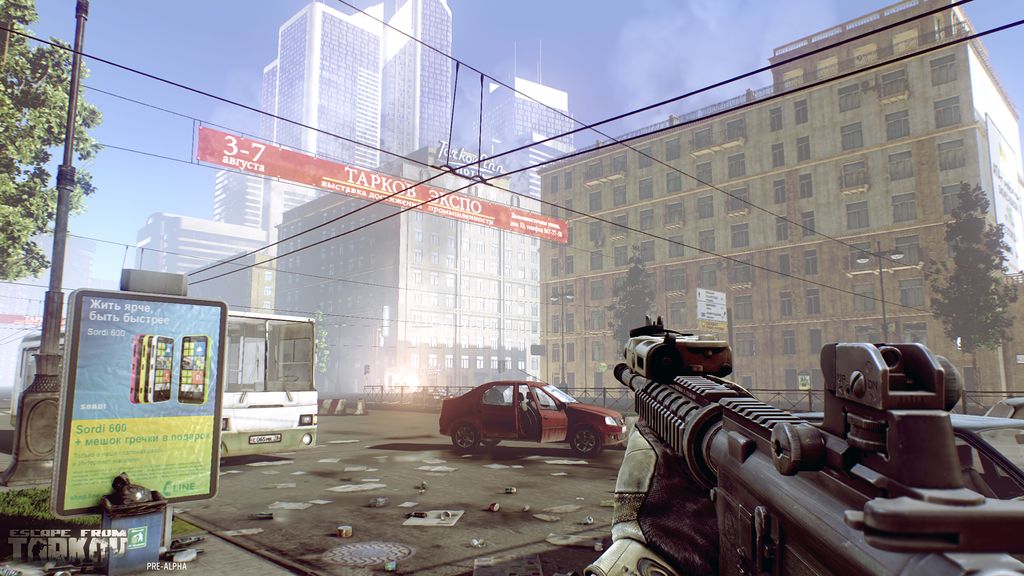 Escape from Tarkov is still under development, so more content is coming. There is a fair amount of Escape from Tarkov maps which have been released and even shown off in places, but they've yet to actually be made available. The upcoming Escape from Tarkov maps are:
Streets of Tarkov
Suburbs
Town
Lighthouse
Terminal
Arena
Private Sector
These maps should be making their way to the game in the future. Otherwise, there is a great variety of Escape from Tarkov maps to play on. Each of them is different so think it through before picking. Running the best Escape from Tarkov settings is going to give you an advantage on any map, so be sure to check out those recommendations or the settings used by streamers.