When it comes to shooters, frames per second is really important to your performance. Getting a higher Warzone FPS is going to make it easier for you to react to things in-game and hit more targets. Pro players all go for high frames per second in their game, and most players can see improvements too. When you're playing on PC, the quality of your game depends on both your set-up and how you're running the game. If you're looking to do better at Call of Duty Warzone, then increasing your FPS will make a real difference.
Call of Duty Warzone can be a demanding game on a PC. If you're not using top of the line equipment, you can still get a great FPS. However, some sacrifices and compromises are needed. If you want to get the best Warzone FPS, you'll need to tolerate less flashy graphics. Graphics and effects are demanding, by toning them down you can get a much better frame rate. This guide covers how to optimize everything for a better Call of Duty Warzone FPS.
How to Boost your Call of Duty Warzone FPS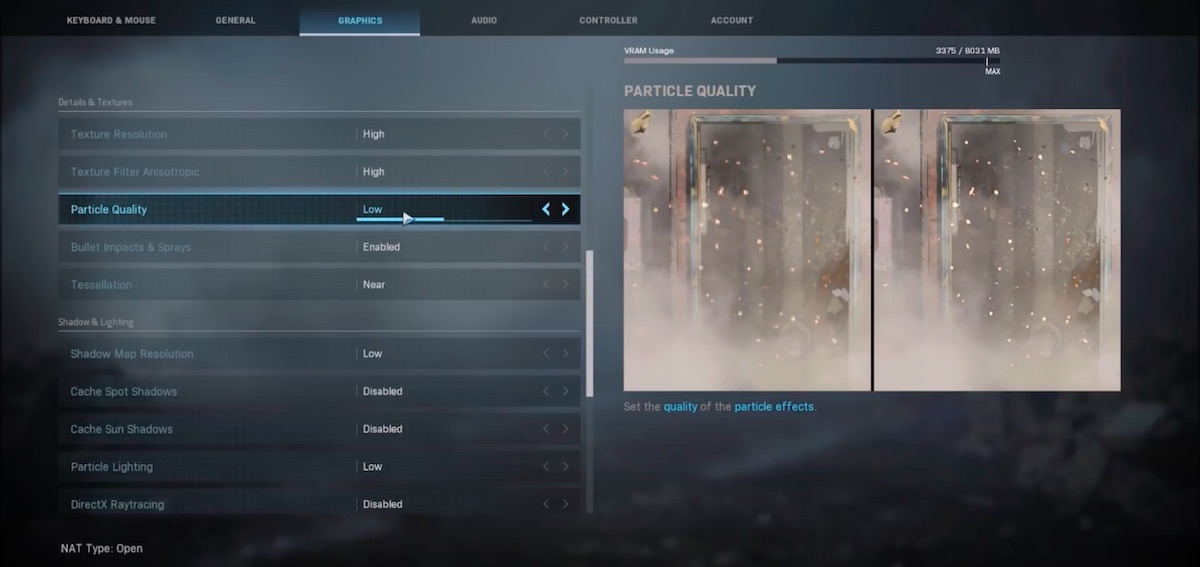 This is how to set your settings for a better FPS in Warzone. These give you a considerably smoother image and better Warzone FPS, although your exact results will depend on your set-up.
Display Mode – Fullscreen
Display Adapter – Use your GPU.
Screen Refresh Rate – Matching your monitor's refresh rate.
Render Resolution – 100. Going up from this will increase the load on your CPU, even downscaling causes graphical issues.
Aspect Ratio – Your screen's native ratio.
V-Sync –
Frame Rate Limit – Unlimited
Nvidia Highlights – Disabled
Graphics
You will need to sacrifice graphics a bit to get the best Warzone FPS. This is a decent trade-off though since gameplay will be a lot more responsive.
Textures – Low.
Texture Filter Anisotropic – Low
Particle Quality – Low
Tessellation – Low
Shadow Map Resolution – Low
Cache Spot Shadows – Disabled
Cache Sun Shadows – Disabled
Particle Lighting – Low
DirectX Raytracing – Disabled
Ambient Occlusion – Disabled
SSR – Disabled
Post-Processing Effects
These particular effects need to be turned off. The majority of them aren't just a drain on your Warzone FPS, but they often actually get in the way of seeing what's happening. These filters are pretty unnecessary.
Anti-Aliasing – Off
Depth of Field – Disabled
Filmic Strength – 1
World Motion Blur – Disabled
Weapon Motion Blur – Disabled
Filmic Strain – Off
These settings are great for getting your Call of Duty FPS up higher than you would normally have it. You can't make a really underpowered PC run the game perfectly, but you can prioritize certain elements of your performance to get a better overall Warzone FPS and boost your reaction times along with it. These are some other Call of Duty Warzone Guides to help you out with the game: