Gaming gloves are an extra tool for optimal gameplay, ensuring your grip on the mouse is firm and providing wrist support. They also keep your hands warm, which can reduce stiffness and increase finger mobility and flexibility. Basically, why aren't you already wearing gaming gloves? Well, maybe you just don't know where to start.
Finding the right pair of gaming gloves can be a challenge when you have so many options. We've done some of the work for you to narrow down your search so you can focus more on the games you love and less on searching.
Flex Gaming Gloves
Flex Gaming Gloves is a line of fingerless copper compression gloves meant to be worn while gaming. In fact, they're specifically designed to make you and your wrists feel better so that you can focus more on enjoying the game.
Flex Gaming Gloves are also good for people who need wrist support for reasons other than gaming. The copper compression technology helps relieve pain associated with carpal tunnel syndrome, making it a good choice for people who work at a computer all day or perform repetitive motions with their hands.
Why we recommend:
An ergonomic design that supports your wrist and palm
A lightweight material that is comfortable to wear and doesn't restrict movement
A gripping surface that gives you exceptional control over touch screens and controllers alike
Foamy Lizard Gaming Grip Gloves
The best way to get a grip on your game is with Foamy Lizard Gaming Grip Gloves. With patented foam technology, these gloves will keep you from dropping your controller and losing every boss battle.
Overheating? These gloves are made from breathable fabric, allowing you to stay cool under pressure and still make the winning move. Bye sweaty palms! Foamy Lizard Gaming Grip Gloves are available in sizes small through XXL, so you can fit them over your smaller controllers or larger hands.
Why we recommend:
Breathable
Designed for comfort and grip
Machine washable
Copper Compression
Gaming is a lot of fun, but it can be hard on your hands and wrists. Luckily, Copper Compression Gaming Gloves are here to help!
These gloves feature copper-infused compression fabric that gently wraps around your wrists and hands while you play to provide support and relief from carpal tunnel syndrome, arthritis, and other hand-related issues that come from gaming too long. They're designed to stretch with your movements for maximum comfort and flexibility at all times.
Why we recommend
You'll be able to play longer without cramping
You'll be able to keep playing while you heal injuries or recover from surgery
Your hands will be more comfortable during long sessions
NatraCure Computer Gloves
The NatraCure Computer Gloves are made of a thin, stretchy fabric that hugs your hand like a second skin. They're so comfortable and discreet, you'll forget you're wearing them! The gloves are designed to relieve pain from repetitive movements associated with keyboard and mouse use, including carpal tunnel syndrome and tendonitis. An open-finger design means you won't have to take off the gloves to access your phone or tablet.
Why we recommend:
 They're comfortable
They can be worn at work or at home
They keep your hands warmer
Ironclad Immortals PC Gaming Gloves
These are the gloves that let you game longer and more comfortably. The gloves have ergonomic foam padding at the joints that help to reduce strain on your wrists, hands, and fingers while gaming. The soft microfiber fabric feels light and breathable, so you don't get hot while playing.
The thumbs and forefingers of each glove have special conductive fabric on them, so you can use touchscreens without taking off your gloves.
Why we recommend
 They're made just for gamers
 They come in a variety of sizes and colors
They have a five-year limited warranty
Ironclad Console Gaming Gloves
These beautifully designed gloves are made of a soft, flexible fabric that makes them incredibly comfortable to wear. They're thin enough to let you feel the buttons and do your work, but thick enough that they won't tear or wear out easily. Thanks to Ironclad's proprietary material, your hands will stay dry and cool throughout even the most intense of gaming sessions—meaning no more sweat-soaked controllers or unsightly stains on your favorite console!
Why we recommend:
It's like a second skin
Easy to clean
Your hands will stay cool and dry, even in the heat of battle
Gaming Gloves for Mobile Game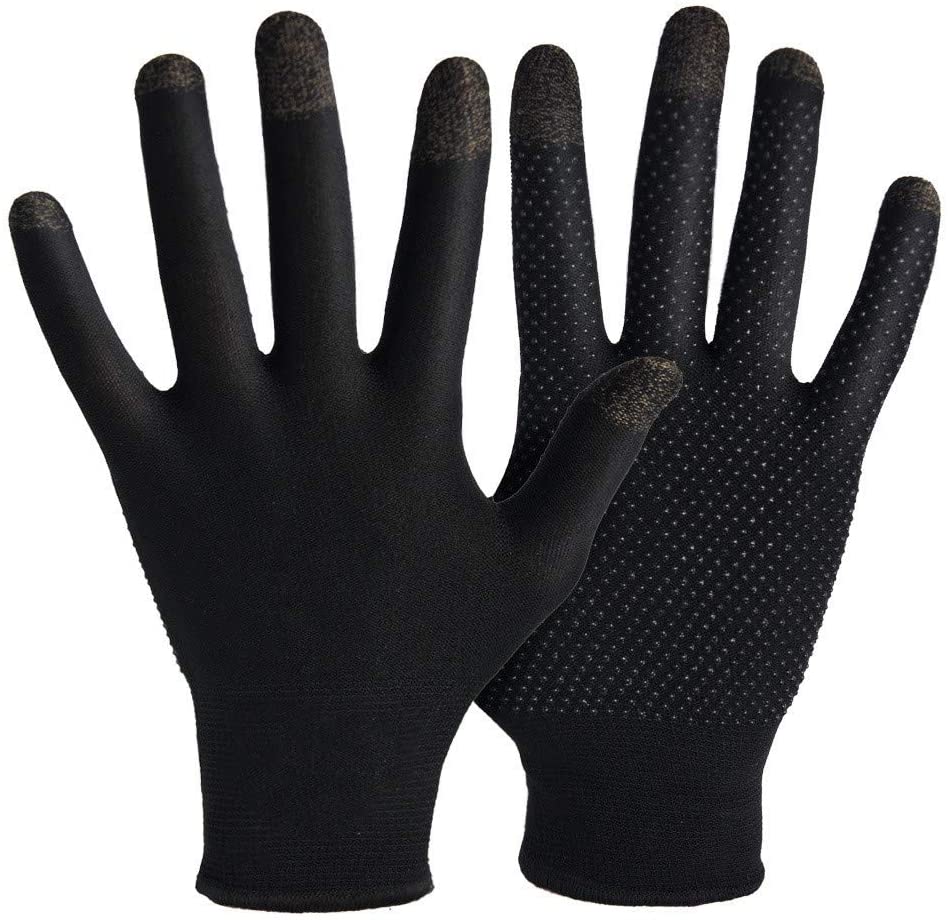 Touch-screen gaming can be great fun, but it's also a real pain. Now, you can have the best of both worlds with this new set of gaming gloves. They're designed to fit comfortably while keeping your hands fully nimble, so you can game on your phone or tablet for hours without ever having to stop. The fingerless design makes it easy to text, scroll, and type after you've finished your marathon gaming sessions, too.
Why we recommend:
It's made of high-quality cotton
It provides a smooth surface for your fingers
It's perfect for long gaming sessions
ONISSI Pro Gaming Gloves
When you're gaming, the last thing you want to worry about is your wrists! With ONISSI Pro Gaming Gloves, your wrists will be so supported and comfortable that you'll be able to concentrate on what really matters: winning.
ONISSI Pro Gaming Gloves are designed with breathable material that allows air in but keeps heat out. That means no more sweaty palms! Plus, it comes in a variety of colors, so you can match it to your favorite gaming system or game.
Why we recommend:
They're thin enough that you don't lose sensitivity in your fingertips
They're made out of a breathable material that keeps perspiration down
They've been tested by professional gamers who have given their stamp of approval
New Fiery Phoenix Sleekz 3,000
These sleek black gloves were designed with a special ventilation system to prevent excessive sweating. The material is also breathable, so you can play for hours without feeling like your hands are overheating! And if you're worried about carpal tunnel syndrome? Forget it! These gloves have built-in support for your wrists so there's no need to get up every hour or two just because you've been playing too long and need some relief from pain.
Why we recommend:
They offer maximum comfort, so you can play for hours!
 The in-glove sensors let you control game settings with a twitch of your fingers
They're made of a material that's extremely breathable, so they won't get in the way of your game
IUGGAN PUBG Mobile Finger Sleeve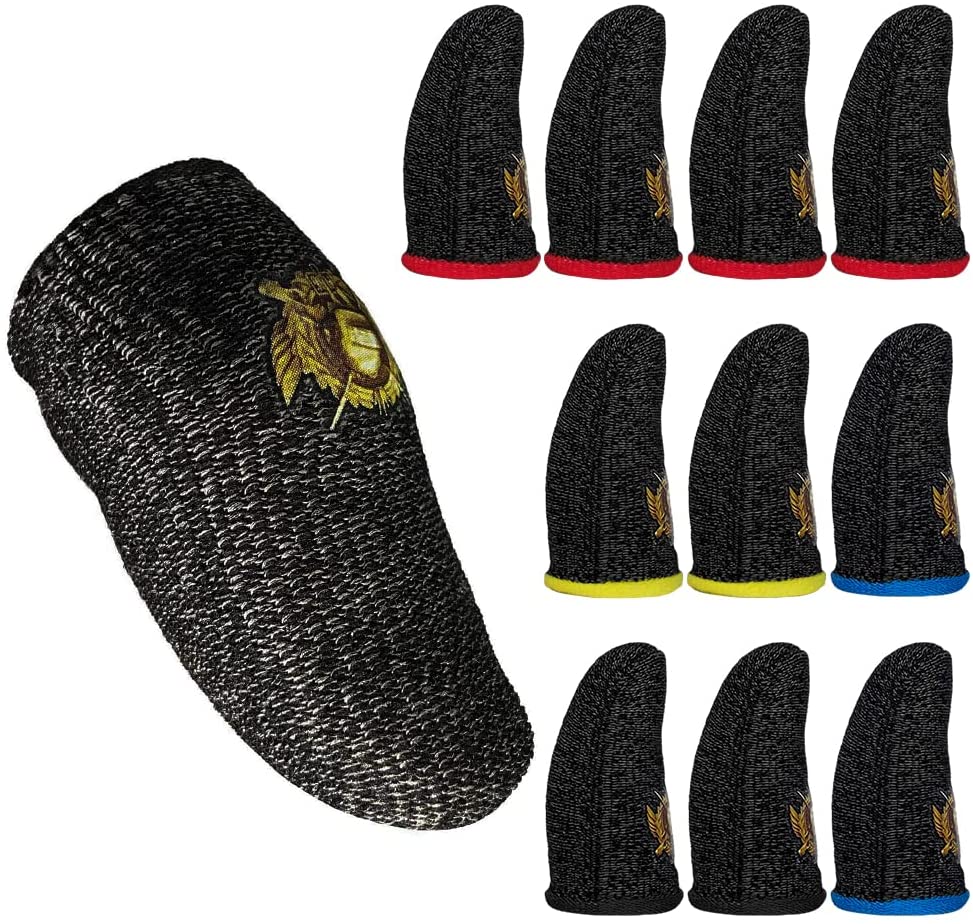 These high-quality cotton/polyester gloves feature specially-designed finger sleeves that allow you to play games on your touch screen without having to remove your gloves. That means you can stay warm and cozy while you beat the competition! And because they're made from a breathable material, the gloves help prevent moisture buildup, so you can keep playing for hours without worrying about sweaty hands.
Why we recommend
 They're made out of breathable material, so your hands won't sweat while you're playing
The thumb has a touchscreen tip, so you can use them while still being able to play on your phone
 They come in a variety of colors 
Ultimately, these gloves will prove to be an excellent investment for those who want a better way to interact with their game console or PC. Each of these gloves is designed to bring more immersion to your gaming experience and make you feel at one with your controller.
FAQ
Are gamer gloves worth it?
Gamer gloves are worth it if you're going to be doing a lot of gaming, because they help you grip the mouse better and reduce wrist stress, making your gaming experience more enjoyable.
What should you look for in gaming gloves?
The material is the most important aspect. Look for gloves that are breathable and lightweight, ensuring you won't sweat. Wrist support is another big factor in high-quality gaming gloves.
This article includes affiliate links, which may provide small compensation to Best Gaming Settings.