There are lots of fantastic controllers you can get if you're looking to have an edge against other players in Call of Duty Warzone. You can do this by equipping yourself with some of the best controllers for Call of Duty Warzone that we've compiled in this list. Some of these controllers come with improved ergonomics, remappable buttons, hair-triggers and even paddles to assist you in finding the perfect setup.
Having such a controller can easily enhance your Call of Duty Warzone experience. So whether you're playing the game on Xbox, PC, or PlayStation, we've carefully gathered a select few controllers that we believe are the best controllers for Call of Duty Warzone. So without further ado, let's dive in!
Razer Wolverine Ultimate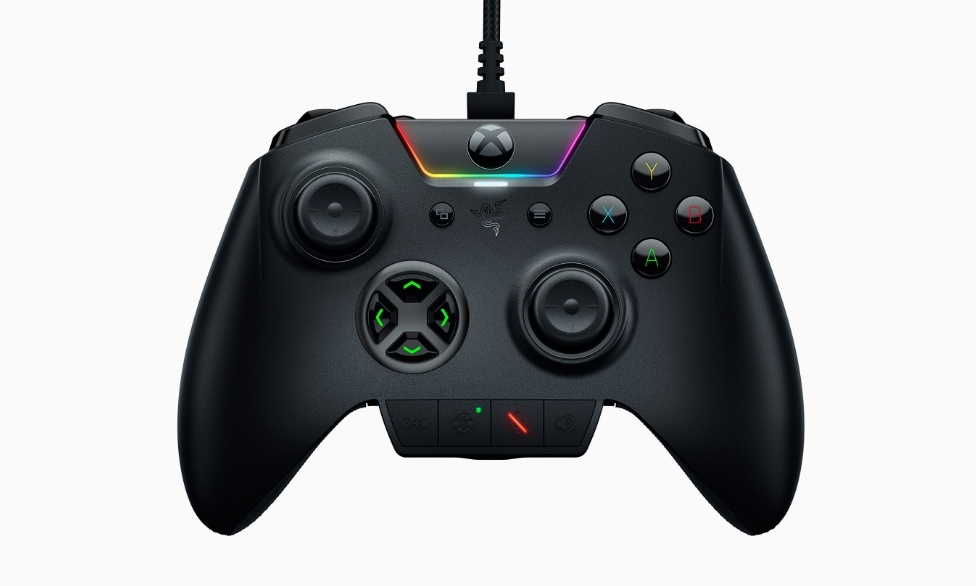 Razer's Wolverine Ultimate is a customizable controller that offers a competitive play on not only Xbox One and PC but also on PlayStation. It has interchangeable thumbsticks and a D-Pad with a total of six remappable multi-function buttons. Users can adapt the Razer controller to suit their needs. Also, it has optimized ergonomics that remain comfortable after hours of practice. There are also interchangeable parts that adapt to your hands and playstyle
The Razer Wolverine Ultimate is also the first controller to have chroma lighting. This feature allows you to further personalize your controller and enjoy an extensive immersive experience. The controller also comes loaded with a slew of extra buttons for advanced gaming.
Why we recommend:
Chroma lighting
Remappable multi-function buttons
Interchangeable parts
Playstation DualSense Wireless Controller
Sony's DualSense wireless controller is one of the best controllers for Call of Duty Warzone. It is also a remarkable gamepad for a ton of acclaimed titles as well. The DualSense controller provides a highly immersive gaming experience that brings the action to life. It also comes with an immersive haptic feedback, built-in microphone and dynamic adaptive triggers.
All of its fine features have been integrated into an iconic and comfortable design. Gamers will enjoy the physically responsive feedback to their in-game actions with dual actuators. These replace the traditional rumble motors, and the controller's dynamic vibrations can simulate the feeling of everything. From environments all the way to the recoil of different weapons.
Why we recommend:
Haptic feedback
Adaptive triggers
Built-in microphone
HexGaming Esports Edge Controller 4
This is an impressive controller because its made specifically for esports players. You can activate the remap program during a game and assign a maximum of 14 buttons to the rear buttons. It has 6 in 1 interchangeable thumbsticks, up to three different heights, and two separate ergonomic thumb grip design.
Players can operate the controller flexibly, capture targets instantly and with an improved accuracy. You can take the esports Edge Controller 4 anywhere at any time since it can be played both wired and wireless. It has remappable rear buttons configuration and thumbsticks that can be switched in seconds. You'll get nothing but top-notch gameplay experience with this controller.
Why we recommend:
Interchangeable thumbsticks
3 different heights
Supports wired and wireless play
Xbox Elite Wireless Controller Series 2
The Series 2 Elite Wireless Controller features an adjustable-tension thumbsticks and shorter hair trigger locks. There's also a wrap-around rubberised grip as well. You can enjoy limitless customization with interchangeable components. There's also provides exclusive button mapping options in the Xbox Accessories app.
You can save up to three custom profiles on the controller and switch between them instantly. Easily swap thumbstick toppers, D-pads, as well as paddles to tailor your controller to your preferred gaming style. This is especially important when playing a game like Call of Duty Warzone. Its impressive rechargeable battery will keep you in a game for up to 40 hours. It also has refined components that are made to last through extensive gaming.
Why we recommend:
Limitless customization
Long-lasting battery
Interchangeable components
PowerA Spectra Infinity Enhanced Wired Controller
The PowerA Spectra is an enhanced wired controller that provides a brilliant gameplay in Call of Duty Warzone. It's a gamepad that offers lots of customizable color combinations across three distinct light zones. You can level up your competitive advantage with up to two mappable buttons. Its features allow for easy programming.
It also comes with a 3.5mm stereo audio jack with one-touch mic mute. Gamers will enjoy its share button and dual rumble motors as they offer a truly immersive gaming experience. There's thousands of color combinations along with hundreds of vivid colours as well. It also has a three-way trigger lock for super-precise throws.
Why we recommend:
Color combinations
Two mappable buttons
Share button
eSwap Pro Controller
The eSwap is Thrustmaster's first professional controller for PlayStation and PC. It's a controller that's designed specifically for gamers looking to take it to the next level. You can elevate your Call of Duty Warzone experience by reaching new performance heights.
It's a controller that's been developed to adapt to every gaming styles as well. It comes with modular ergonomics, dedicated configuration software and industrial-grade components. There's also an ecosystem of additional modules (sold separately) that allow unlimited upgrading possibilities. It has a hot-swap feature that allows you to swap a module with any other at anytime.
Why we recommend:
Modular ergonomics
Industrial-grade components
Unlimited upgrading possibilities
SCUF Prestige Custom Performance Controller
The SCUF Prestige is an amazing custom performance controller that comes with a hair-trigger and remappable back paddles. They're useful in increasing hand use and shortening response times. It also comes with an ergonomic and lightweight design that offers high performance grip.
For competitive gamers, especially those who play Call of Duty Warzone, the back control functions are the determining factor. It includes four paddles that can be mapped to fourteen controller functions as well. You can make use of the trigger stops on the go for shorter trigger pulls that allow you to save game-changing seconds. The controller's high performance layer of grip also provides a textured non-slip surface.
Why we recommend:
Remappable back paddles
Hair trigger
Ergonomic design
The best controllers for Call of Duty Warzone are built to enhance your gaming experience. There are lots of choices out there but after carefully reviewing many controllers, we've compiled this list to give you a list of fantastic controllers to choose from.
This article includes affiliate links, which may provide small compensation to Best Gaming Settings.