Often a gaming set-up is geared around fancy gaming chairs and equipment that's built for competition, but sometimes you actually want to relax while you're playing. In those situations, the best gaming bean bag chairs can make sure you're playing in real comfort. These bean bags are all a great alternative to a chair when relaxing with an easy game or wanting to get immersed in a wild new world.
1. Gaming Bean Bag Chair by Throne Boss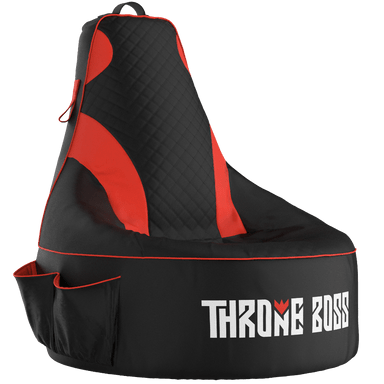 Key Features
Comes in two colors
Side pockets
Reinforced back
This is an adult bean bag chair made just for a gaming setup. A lot of bean bags aren't designed for adults, but this one is definitely big enough to let you game in complete comfort. It is designed with a 40" high back, which should make it comfortable for most – even over longer gaming sessions. The seat on this bag and back are both reinforced relatively well, helping you maintain decent posture and comfort while you're gaming.
This bean bag chair has multiple pockets you can use to help store gaming equipment. One thing to keep in mind is that this is just a cover, so you'll have to get the filling itself separately. However, this is still a great pick if you're looking for a bean bag that will suit an adult gaming set-up.
2. Nimbus Gaming Bean Bag Chair by XRocker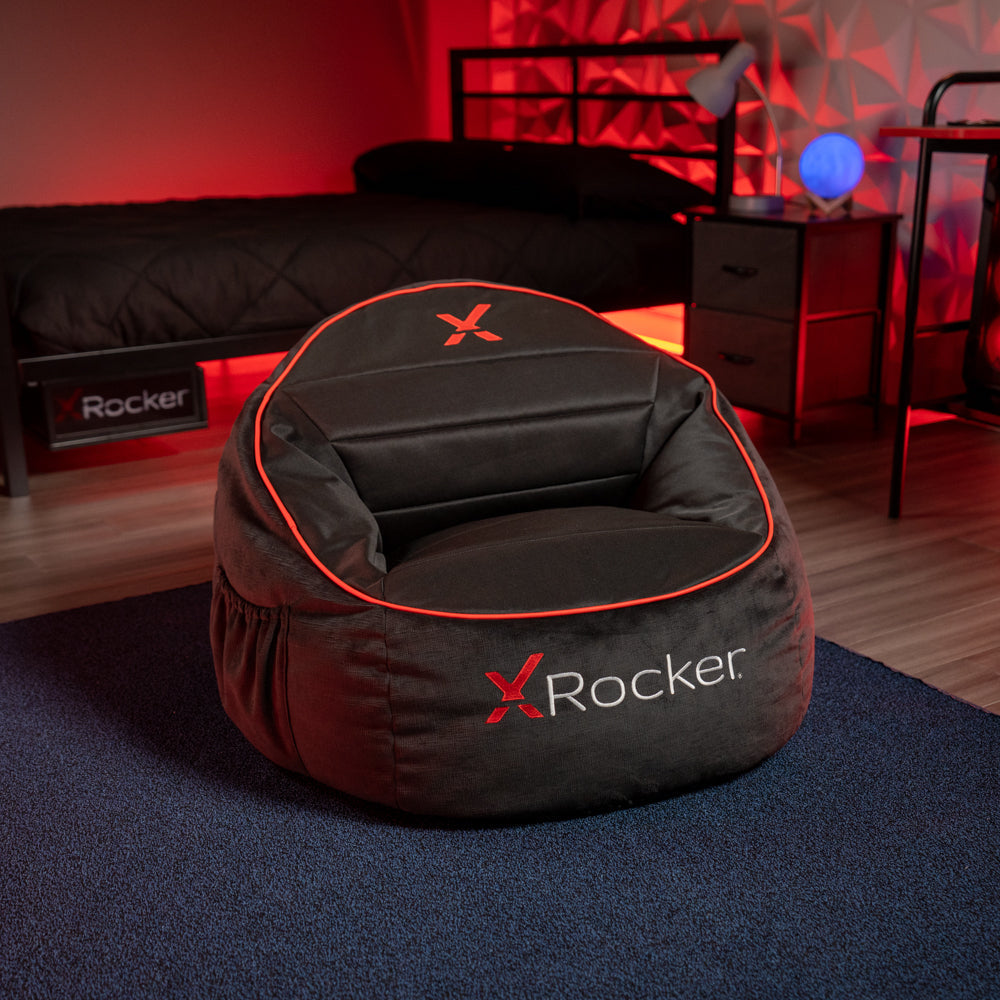 Key Features
Reinforced back and armrests
Side pocket
Handle attached for movability
This Nimbus gaming bean bag is designed to be more of a full chair, with armrests and a reinforced back. If you're looking for a mix between the full comfort of a beanbag and the ergonomics of a normal chair, this is a great fit. The structured beanbag has a decent backrest too, so you won't end up sore from gaming.
This gaming chair features a side pocket big enough to fit a controller in, so you can keep accessories close. While it's reinforced, this bean bag is light enough to move around. If you're going to be switching back to a normal gaming chair then it can be easily moved elsewhere. This is a great choice if you're going for support alongside your comfort with the best gaming bean bags.
3. Super Mario Oversized Gaming Bean Bag Chair by Idea Nuova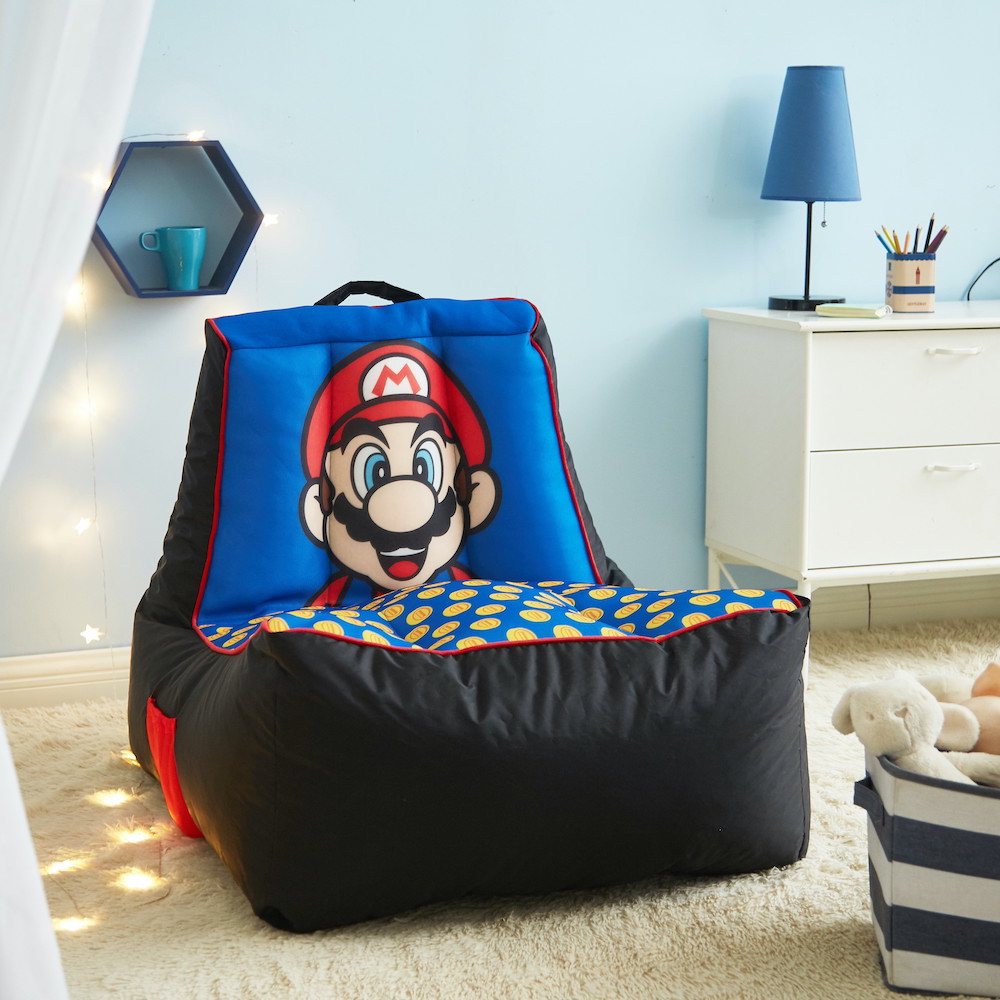 Key Features
Mario branded
Reinforced back and sides
Side pocket
With this bean bag, you're getting a Mario chair which is a natural fit for a lot of gamers! The chair is pretty high quality too – this isn't just a bean bag with a Mario face slapped on. It's a large chair, billed as "oversized," which should make it comfy and big enough for every adult. Since it's a bean bag chair it's still lightweight enough to easily transport.
This chair features a pocket on the side for storage, so you can keep your phone or accessories to hand while playing. The chair has armrests and a back which should give decent support. This is going to be comfortable for longer sessions which are better for a bean bag. This one of the best gaming bean bag chairs is perfect if you're looking for something with gaming-specific branding to match the rest of your set-up.
4. Dorm Smartmax by Big Joe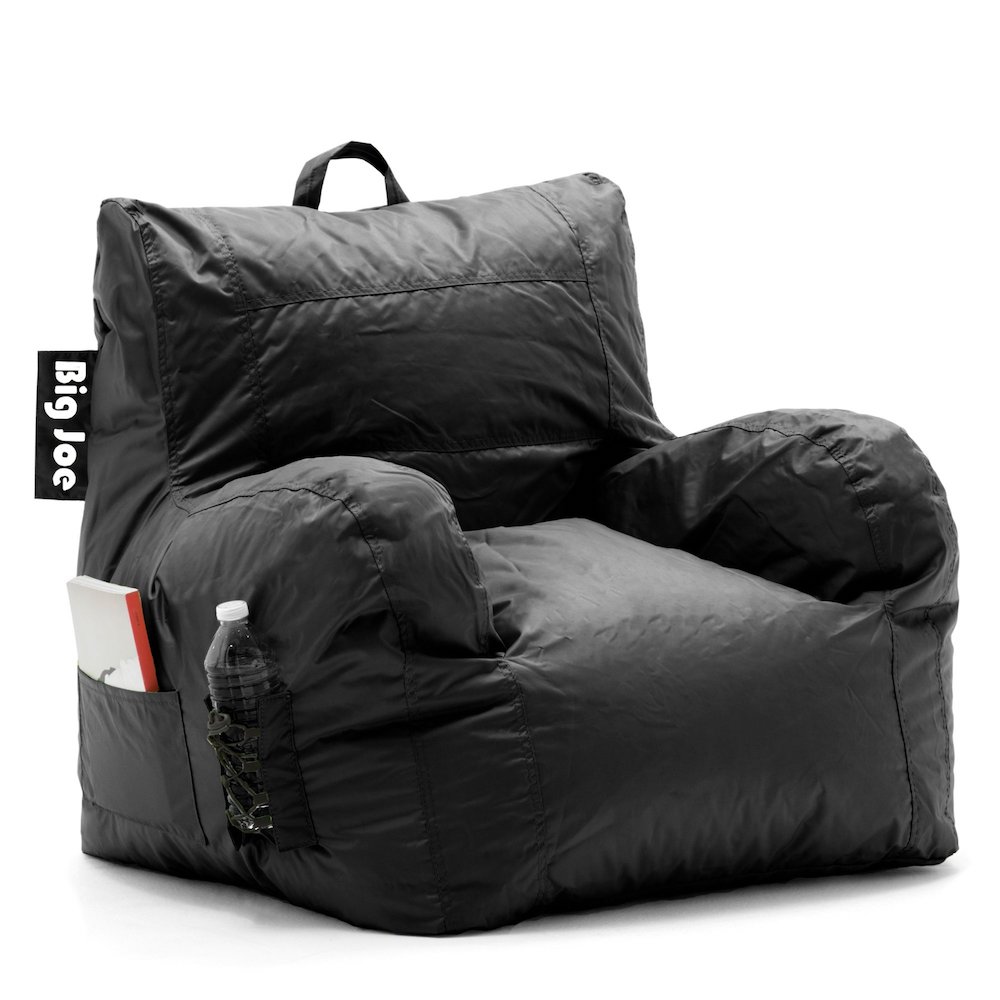 Key Features
Extra-large bean bag chair
Back and arm rests
Comes in different styles and colors
Out of the best gaming bean bag chairs, this one might be the biggest. This Big Joe bean bag is definitely large enough for an adult with enough space to keep anyone comfortable. The covers of this bean bag chair are double stitched with a safety zip, so this is going to stand up to long-term use.
The bean bag chair has armrests and a back, for extra comfort while gaming. It also has a pocket to stash things in. The main appeal here is the size, but this is a well-constructed bean bag chair that isn't going to let you down. It even comes in a lot of different colors, so you can pick which one suits you best.
5. Cozee Fluffy Chair by Delta Home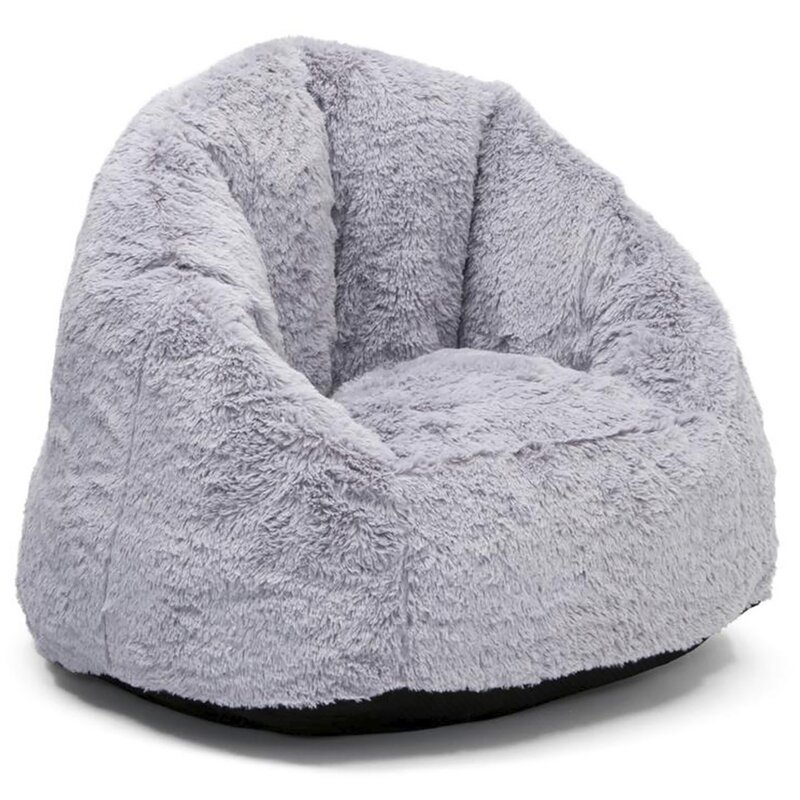 Key Features
Machine washable cover
Foam filling to keep shape
Soft fluffy cover
This is one of the best gaming bean bag chairs is perfect if you're looking for something with a bit of added comfort. This bean bag chair comes with a fluffy and softcover. You're getting the comfort of a bean bag chair but with a much cozier fabric!
Outside of the cover, this is a decent-sized beanbag chair with a nice back and sides for better support. This chair has a foam filling so it should be just as comfortable if not better than a bean bag. The fluffy cover is also washable, so you don't have to worry about it getting messy over time.
6. Star Wars Bean Bag Chair by Yogibo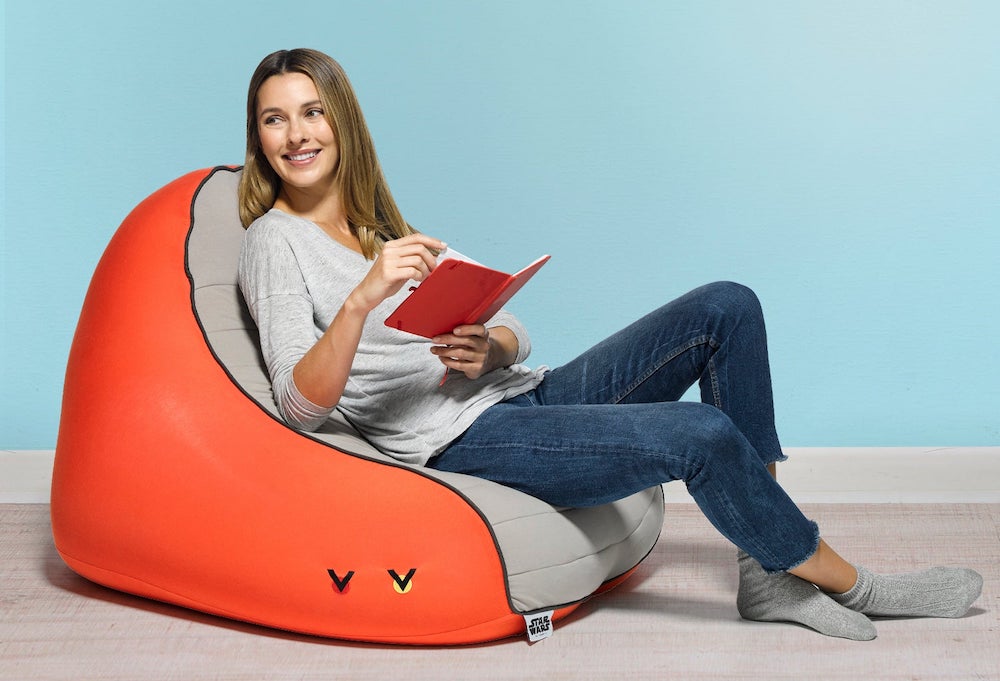 Key Features
Star Wars branded bean bag
Reinforced back
Washable cover
Star Wars might not be strictly gaming outside of some beloved tie-in titles, but it's probably an area with a lot of crossover with gamers aka this may match a lot of nerds' decor! This Star Wars bean bag has an understated and relatively simple design, with some Star Wars symbols and coloring on the bean bag. This is great if you want something that suits your interests without having a huge Darth Vader printed across your chair.
This Star Wars bean bag has a decently reinforced back and seat for long-term comfort. It's only a cover so you will have to grab the filling separately. Outside of that though, this is a great pick for the best gaming bean bags.
This article includes affiliate links, which may provide small compensation to Best Gaming Settings.