Finding the best gaming steering wheel for PS5 can be a difficult task since there are so many available out there. You'll find wheels with different price points, features, and compatibilities. You don't need a gaming steering wheel for every game, but they can take your gaming experience to a whole new level when you switch to a racing game – immersing you in the action.
So if you're on the hunt for a new gaming steering wheel for your PlayStation 5 console, we've put together the best to pick from. Our list consists of steering wheels that'll put you above opponents in challenging racing games like Gran Turismo and Forza. So without further ado, here are the best gaming steering wheel for PS5.
G920 Driving Force by Logitech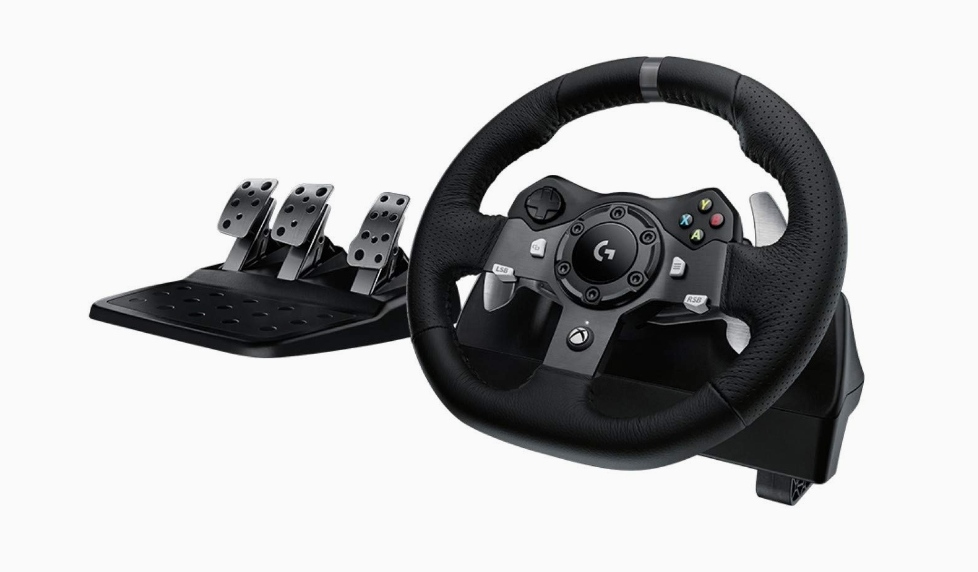 The G920 is an impressive steering wheel that supports not only PlayStation 5 but Xbox Series X and PC as well. It is designed to take you through the latest racing titles and help you emerge victoriously. This wheel can add a driving force to your controller selection that you might detest racing with a controller afterward.
It is engineered with dual-motor force feedback that's designed to realistically simulate the feel of your car and tires after every turn. The terrain types can also lead to oversteer, drifting, and more. It also has helical gears that are modeled after the gearing used in car transmissions. With this steering wheel, you'll get an exceptionally smooth, quiet, and precise steering experience on PS5.
Why we recommend:
Realistic force feedback
Dual-motor force
Helical gears
T248 Racing Wheel by Thrustmaster
The T248 racing wheel comes with a premium design with leather wrapping on its outer-facing portion. It has a versatile wheel shape and is well suited for all sorts of racing game styles. There are up to 25 action buttons as well as two dual-position encoders. Enjoy an interactive race dashboard with a selection of over 20 different displays on the wheel's screen.
It also has dynamic force feedback that provides on-the-fly level adjustment with three preset modes included. Option one is 100% proportional to the force requested by the game. Option two is enhanced for better skid control. And lastly, option three is boosted to allow users to clearly feel all the racing effects including skidding off track and curves. It has a magnetic pedal set that offers a truly exceptional split-second precision with smooth motion as well.
Why we recommend:
Premium design
Up to 25 action buttons
Dynamic force feedback
PXN-V3II Racing Wheel by PXN
This steering wheel has a wide range of compatibility as it supports PS5, Xbox One, PC, PS3, PS4, and even Nintendo Switch. It offers a realistic simulation driving experience with a shift accelerator level and a shift paddle. The PXN is also equipped with an adjustable length foot pedal that provides brake and acceleration functions.
There's also a dual motors vibration function that automatically adjusts the vibration amplitude according to various driving scenarios. The double fixation feature has up to seven suction cups for fixing with a C-shaped set as well. If you shake from simulated driving, the racing wheels can be easily fixed without moving.
Why we recommend:
Wide compatibility range
Adjustable length foot pedal
Vibration function
Gaming Racing Wheel by DOYO
DOYO's gaming steering wheel for PS5 comes with a wide range of compatibility and supports various racing games. It comes with a built-in dual-motor drive as well as a 270-degree swivel design. Some of its finest features include sensitivity adjustment, button programming, and can even be adjusted to meet the need of the racing game.
It also comes with a responsive gear and an ergonomically designed pedal/accelerator with progressive resistance braking. This is coupled with adjustable tilt angles to simplify the use of the gaming steering wheel for PS5. It is easy to install and use as you can simply connect to your controller. The lightweight and portable size makes it easy to move from different spots.
Why we recommend:
Button programming
Ergonomic design
Easy to use
Racing Wheel Apex by HORI
HORI's racing steering wheel comes with the best build quality and customization options, making it an authentic racing experience. It has a ton of features with a massive 270-degree turn ratio that gives you an appropriate racing experience. The vibration feedback is coupled with secure clamps to your racing wheel stand and steel parts.
Its fully-sized pedals are built to last with a 270 to 180-degree turn ratio and fine-tune other settings you prefer. This steering wheel comes with the all-new RWA: Racing Wheel Apex for PS4, PS3, PC and works on PlayStation 5 as well. It's officially licensed by Sony, giving you compatibility support with various types of racing games.
Why we recommend:
Vibration feedback
Full sized pedals
Up to 270 degree turn
There are many different types of gaming steering wheels for PS5 in the market. And in this round-up, we've saved you the trouble of having to find the best yourself. Our list consists of steering wheels that will not only work with PlayStation 5 but also supports some of the most acclaimed racing games out there.
This article includes affiliate links, which may provide small compensation to Best Gaming Settings.