Have you tried leveling up your Steam Deck with a high-capacity SD Card? If you haven't, you're missing out on a lot of the console's possibilities.
The Steam Deck offers a level of gaming on the go that no other console can compete with, but one of its major flaws is storage. This is an issue that always raises its head with portable devices. Decently sized storage isn't cheap when it's as small as the Stem Deck. Thankfully, you have options to expand the fairly inadequate storage that comes with your Steam Deck. The best Steam Deck SD cards can make the console into something special.
You're going to need a high-capacity SD Card if you want your Steam Deck to download and run some of the bigger and more impressive games. There's a bit of a difference between good cards and great ones though. They might be small, but factors like read and write speeds, capacity, and durability are vital for picking the better Steam Deck SD cards in 2022. These are the top picks around for the best Steam Deck SD Cards:
Samsung (MB-ME512GA/AM) 512GB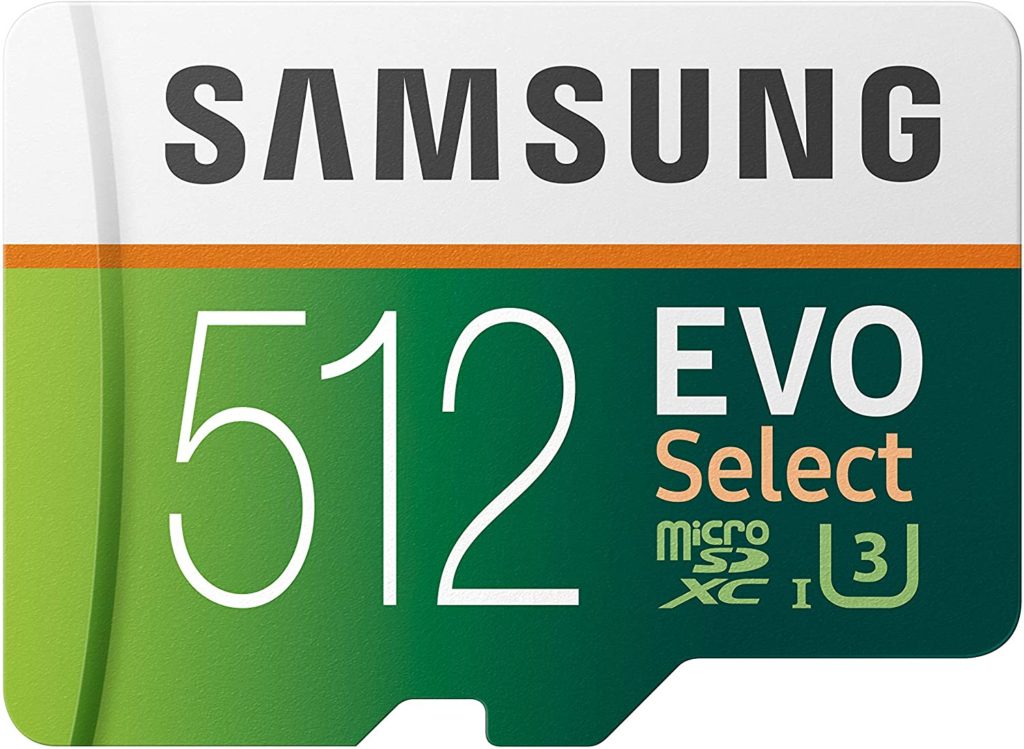 The Samsung MB-ME512GA/AM) 512GB MicroSDXC card makes light work of even the most high-res Steam Deck games. The read and write speeds are impressive too, at 100MB/S for reading and 90MB/S for writing.
On top of that, the card also has a firm grip on durability. Its underlying material is waterproof, temperature-proof, and X-ray-proof. It's going to withstand even rough treatment that can hit a handheld console. If you're the type of person who would need a travel case to prevent smashing up a Steam Deck or Switch on its first trip out then this should be hardy enough for you. To back that up, it even comes with a 10-year limited warranty.
This is a 512GB model of SD card. While 1TBs are available, this is probably the best mix between affordability and space. At 512GB even huge modern games aren't going to cause you problems with storage. This all makes it a great pick for the best Steam Deck SD cards.
Why we recommend
Impressive capacity: 512GB
Durable material
10-year limited warranty
Lexar Professional 1066x 512GB Steam Deck microSDXC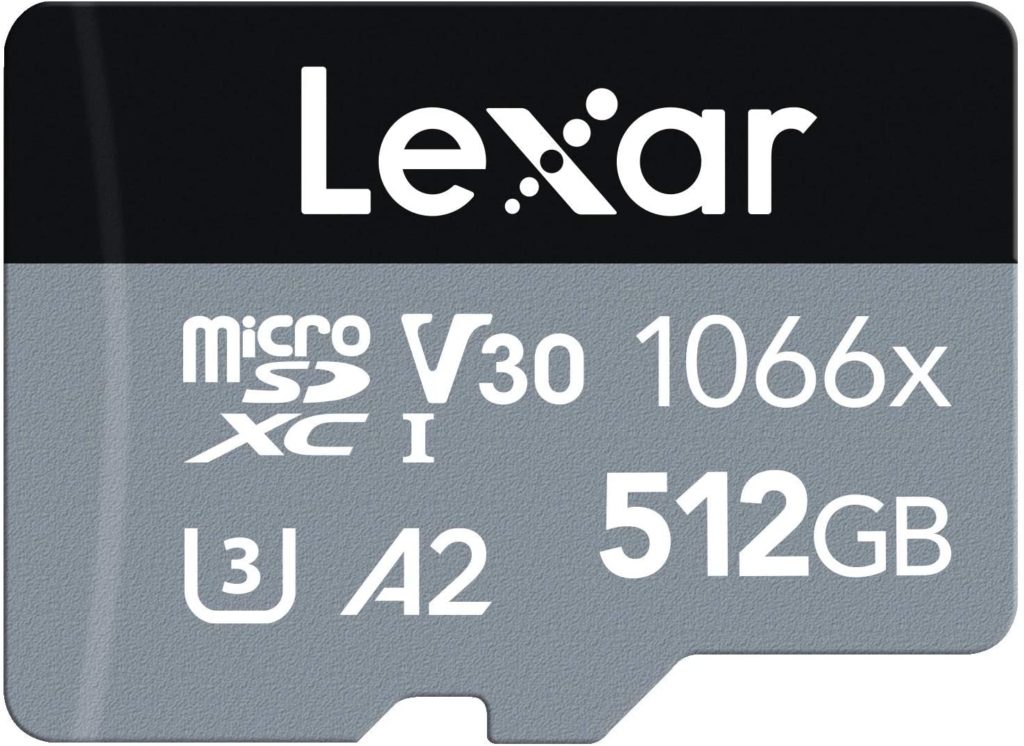 The Lexar Professional 1066x 512GB microSDXC comes with reading speeds of 160MB/s and write speeds of up to 120MB/s. This is a pretty impressive speed. It might not quite have the same times as the in-built NVMe SSD, but this is nearly top of the range for the Steam Deck.
The capacity here is 512GB. That should be more than enough to expand your portable steam library quite a bit. Durability is a factor here too, and this one of the best Steam Deck SSD cards has some bonuses there. The 512GB model is rated at A2 speed, so you won't get slowed down too much when accessing games on the SD. There are even extra protections in here like being water, shock, vibration, and x-ray proof.
Why we recommend
Read speeds of 160MB/s
A2 speed rating
One-year warranty
Lexar PLAY 1TB microSDXC Steam Deck UHS-I-Card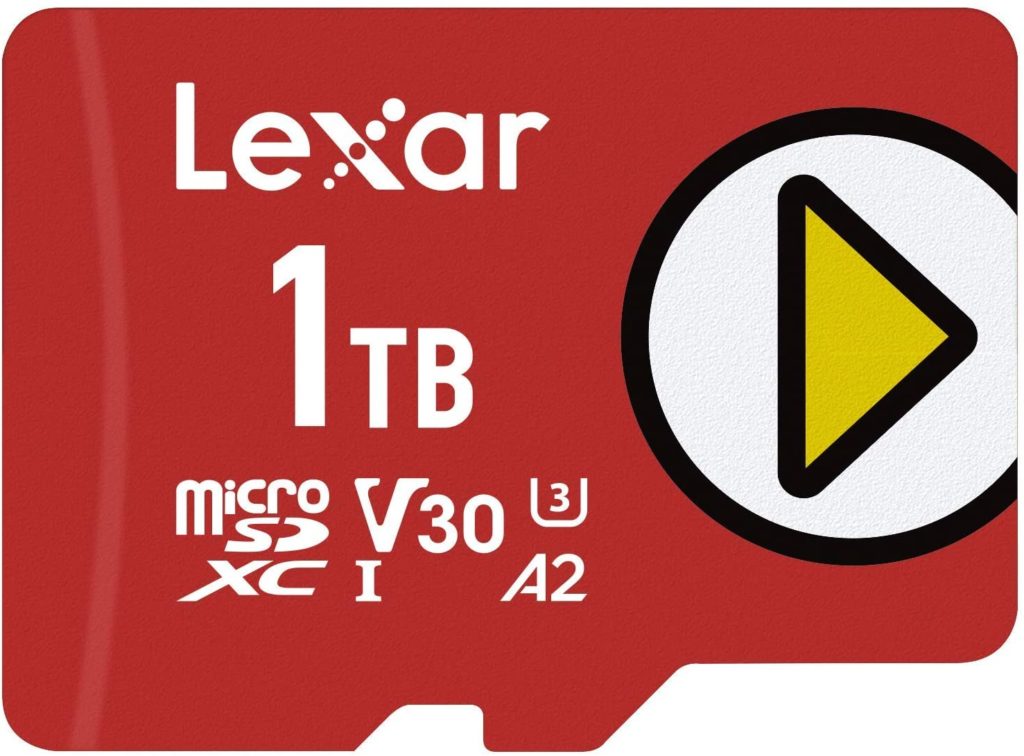 For those gamers who are hell-bent on playing every game on max settings, the Lexar PLAY 1TB microSDXC UHS-I-Card is built for you. The SD card has transfer speeds of up to 150MB/s. It also syncs with your Steam Deck without a hitch.
This card is available in sizes between 128GB and 1TB. The 1TB card has obvious advantages for the Steam Deck given the ever-increasing file size of games. If you're asking yourself if the Steam Deck is limited in terms of future game size, a 1TB SD is going to help remove any limits.
This card comes with a five-year limited warranty. As the name implies, there are limits to this. You probably shouldn't throw it off a bridge and demand a new one, but a lengthy limited warranty should definitely put your mind at ease that you're covered from accidents.
Why we recommend
Up to 1TB capacity
Transfer speeds cap at 150MB/s
A2-rated performance
SAMSUNG EVO Select Micro SD-Memory-Card + Adapter, 512GB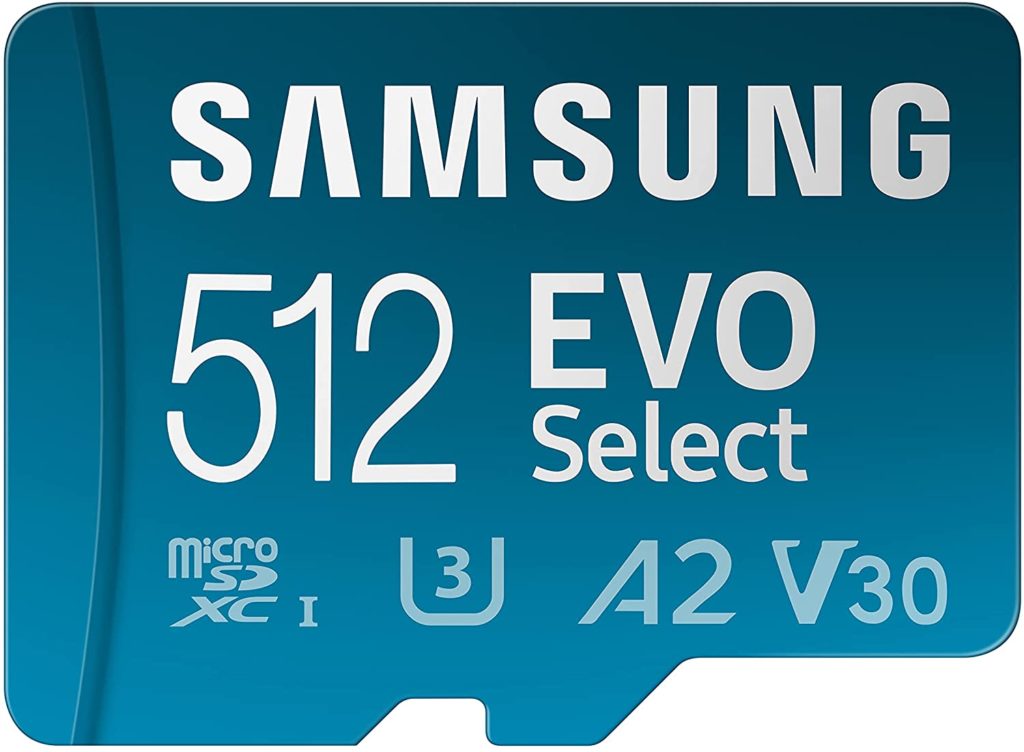 The Samsung EVO SD-Memory-Card is designed to facilitate extended, hiccup-free play sessions. It has a class 10 rated transfer speed and an Ultra-High-Speed Phase-I (UHS-I) interface. This is going to mean it comes close to matching the load times of internal NVMe SSD memory. This should speed your Steam Deck up significantly compared to a general SD.
This one of the best Steam deck SD cards is also plenty durable. It'll stand up to normal problems, but also some more specialist protection. It's water and temperature proof, so traveling with your Steam Deck isn't going to be limited by what you're carrying. It's also X-ray proof. While most Steam Deck owners probably aren't going to be dragging it into x-rays every week, it's nice to know you have that extra protection.
Why we recommend
Class 10 rated transfer speed
UHS-I speeds and interface
Up to 512GB in storage capacity
SanDisk 1TB Extreme microSDXC UHS-I Steam Deck Memory Card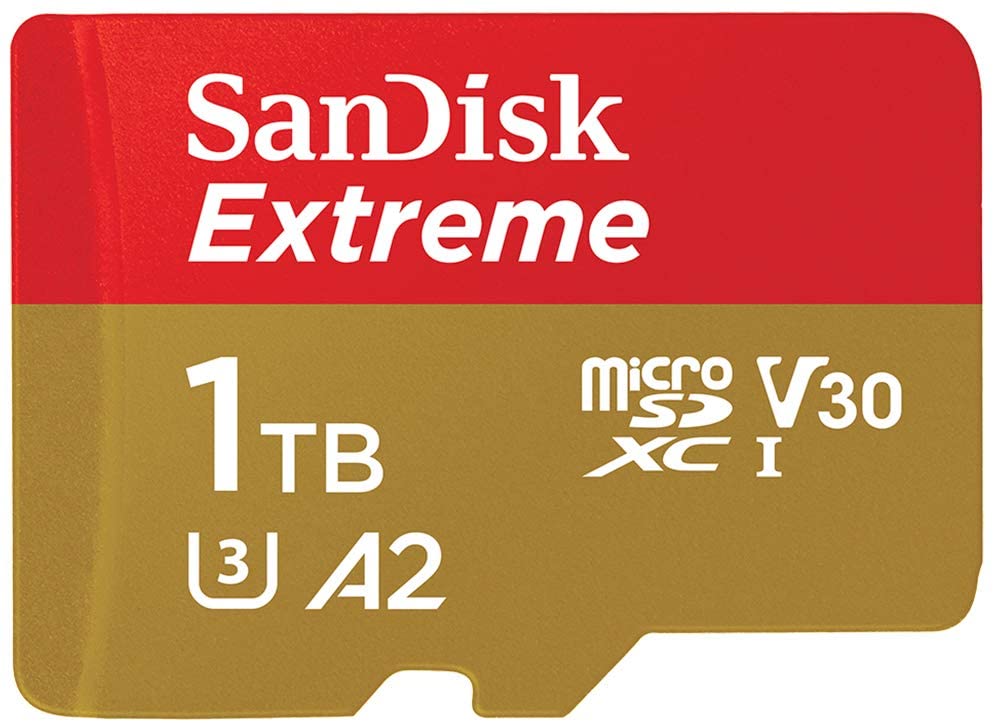 The SanDisk 1TB Extreme microSDXC is not called "extreme" for nothing. It has crazy good specs when it comes to storage capacity. It's one of the biggest here at 1TB. A lot of the best gaming PCs don't even have that much storage, this is more than enough for a Steam Deck. You probably won't have to make hard decisions about which games to keep with the SanDisk Extreme Pro.
The read and write speeds are impressive with the SanDisk 1TB too. They come in at 160MB/s, and 90MB/s respectively. Having a lot of space is great. being able to access it at decent speeds is a lot better.
What's more, the SD card is pretty durable. You're getting memory that's waterproof, shockproof, and temperature-proof. This is a great pick for a Steam Deck SD card if you're looking for higher capacity. There's a slightly higher price tag with that extra storage space, but for most, it's going to be a worthwhile investment.
Why we recommend
A2 score for fast loading
1TB memory storage capacity
Impressive read and write speeds
HUNYEIZ 512GB High Speed Micro SD Card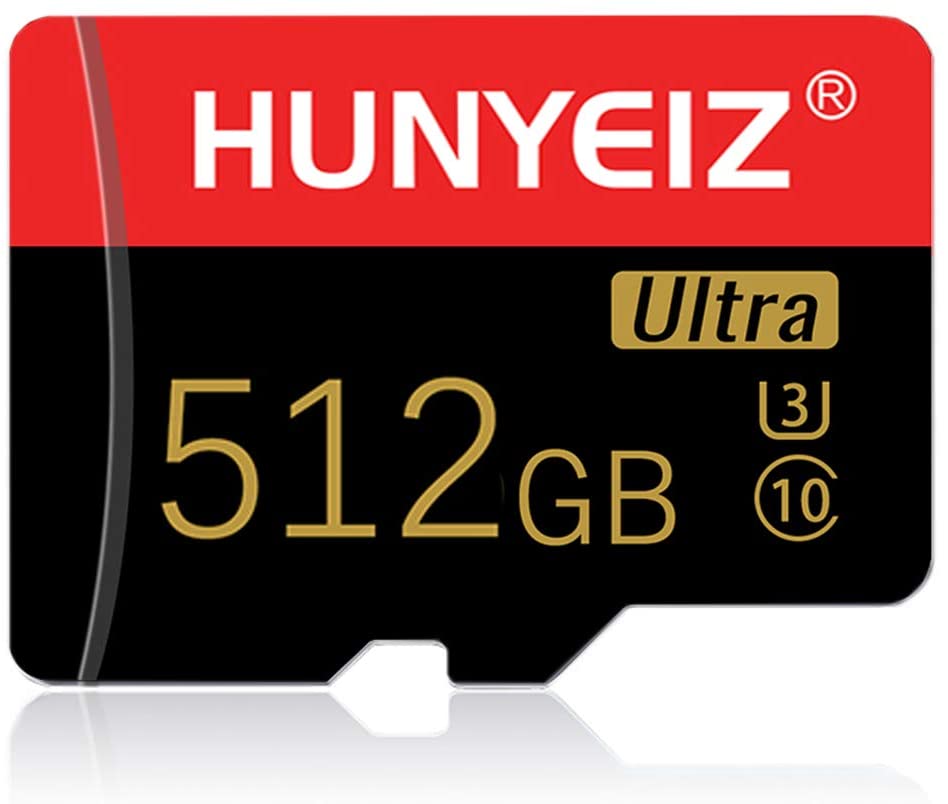 The HUNYEIZ 512GB Micro SD card combines a high capacity with a great read and write speed. It isn't from one of the most well-known manufacturers of SD cards, but in technical specs, there is little to distinguish this from cards from bigger names like SanDisk.
The read and write speeds for this 512GB model SD card are decent enough for gaming on the go. The 512GB capacity is about standard for what we've highlighted as the best Steam Deck SD cards, but it's definitely big enough to expand your Steam library. There are a few other benefits here too, like an SD adapter being included to make it easier to use across devices.
The SD Card boasts a class 10 speed class rating. In addition, it's shockproof, X-ray-proof, and water-proof. That means you're getting great protection over your data for the price here.
Why we recommend
Fast speeds
512GB capacity
SD adapter included
Best Steam Deck SD Cards – FAQ
Those are our picks for the best Steam Deck SD Cards on the market, the biggest difference between them largely comes down to specs. There's the capacity itself and the read/write speeds. These are going to be the most important factors for which is right for you, but remember to look at durability and other benefits too. If you're still struggling to make a decision then our FAQ should be able to help explain what to look for:
Does the Steam Deck Have an SD Card Slot?
The Steam Deck features an SD card slot to expand memory, but it is only a microSD card slot. You'll have to go for the smaller cards to expand your Steam Deck library.
Why Do You Need an SD Card for the Steam Deck?
The Steam Deck is powerful enough to play demanding games on the go, but its storage capacity is too limited to be fully effective. An SD card is necessary to access a decent number of games, since many game files are too large to fit in the Deck's built-in memory.
What Makes a Good Steam Deck SD Card?
SD Cards aren't too complicated for memory to go into your Steam Deck. A lot of them have similar stats. However, there are a few key factors that differentiate them. These are what we've looked at to pick the best Steam Deck SD Cards, and what you should think about to make your decision on which is right for you:
Speed – The Steam Deck internal memory is a fast NVMe SSD. Unless you want slowdown, you need to stick to high read and write speed SD cards.
Size – Probably the most important factor is how much space for extra games can you slot into your deck.
Durability/Warranty – The slot of the Steam Deck is pretty secure, but you should consider durability. It'll pay off if the worst happens to your Steam Deck.
Price – This is always an important factor. Here though, it tends to scale with size.
The SDs we've highlighted are a great cross-section of what's available at the moment for the Steam Deck. From there, it should be simple to pick which will be the best Steam Deck SD cards for you.
This article includes affiliate links, which may provide small compensation to Best Gaming Settings.