Call of Duty's first season has been going pretty well. The near-constant updates have brought plenty to the game, with new maps and modes cycling in and out pretty regularly. The latest update has continued this theme, bringing back a previously removed map that players may have been missing. The Call of Duty Jan 28 update follows on from the game's most recent patch which introduced Crossbows.
Outside of maps and modes though, there have been some changes to the game's weapons. These come with every iteration, but the minor modifications end up being pretty big effects when they stack alongside the many changes you can make to a weapon with the create-a-class and Gunsmith systems. Some have criticized Call of Duty recently for this approach, claiming it doesn't give the game enough time to develop a full balanced metagame since the goalposts keep moving.
In any case, you need to be aware of what has changed in the game to keep playing your best. If you want to get involved in Call of Duty tournaments or just make sure you get everything you need from Season 1 in advance of the next Season launching, you need to be playing your best. When the smallest change can be echoed by the complex system of attachments they become important. The Call of Duty Jan 28 patch notes should get you back up to speed on the game.
Call of Duty Jan 28 Patch Notes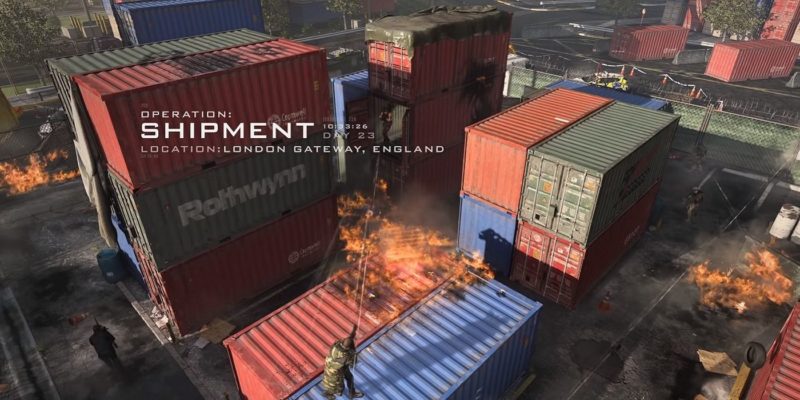 These are all of the major changes to the game with the Call of Duty Jan 28th patch. This includes weapon alterations but also changes to the availability of maps and modes.
Map and Game Mode Changes in Call of Duty Jan 28 Patch
Deathmatch Domination Added
Gunfight Custom Added
Shipment 24/7 Added
Shoot the Ship removed
Winter Docks Removed
Capture the Flag moved into Quick Player Filter
Weapon Changes
MP5 – Headshot multiplier reduced to the 10mm range.
M4 – Damage decreased and headshot effectiveness reduced. Small range has also decreased.
M13 – Range has been increased. Horizontal recoil has increased. Small damage has also been increased to improve headshot effectiveness with this weapon.
Crossbow – You can now shoot down an enemy with a support helicopter using 3 thermite bolts. It now takes 5 to bring down a VTOL, and 6 for a Chopper Gunner.
Other Changes in Call of Duty Jan 28 Patch
Ground War ATV exploit fixed.
Shipment – Spawn has changed to reduce traps around it. Spawn positions around the edge of the map have been altered for all game modes.
Domination – New spawn logic is at work on the Shipment map.
These are all of the major changes in the Call of Duty Jan 28th patch. Season 2 is due to launch in just a couple of weeks, so we can expect a lot more content then. There has also been a recent leak which seems to indicate that the Battle Royale mode is coming sooner rather than later, with loading menus for the mode making an appearance. We already know quite a bit about the Battle Royale mode, if you need to get up to speed.
In the meantime, make sure you're using the right Call of Duty settings to stay competitive in matches as season 1 comes to a close.