Call of Duty: Modern Warfare is giving players plenty of opportunities to play early. If you're one of the many taking up their chance and using a PlayStation for the earlier chance to play, then you need to use the right settings. Using the right settings for a game is important for getting the best performance. While this is particularly important on a PC, even on a console the settings that you use are important. These are the best console Call of Duty: Modern Warfare settings that will give you the best chance of success with the game.
The Best Call of Duty: Modern Warfare Controller Settings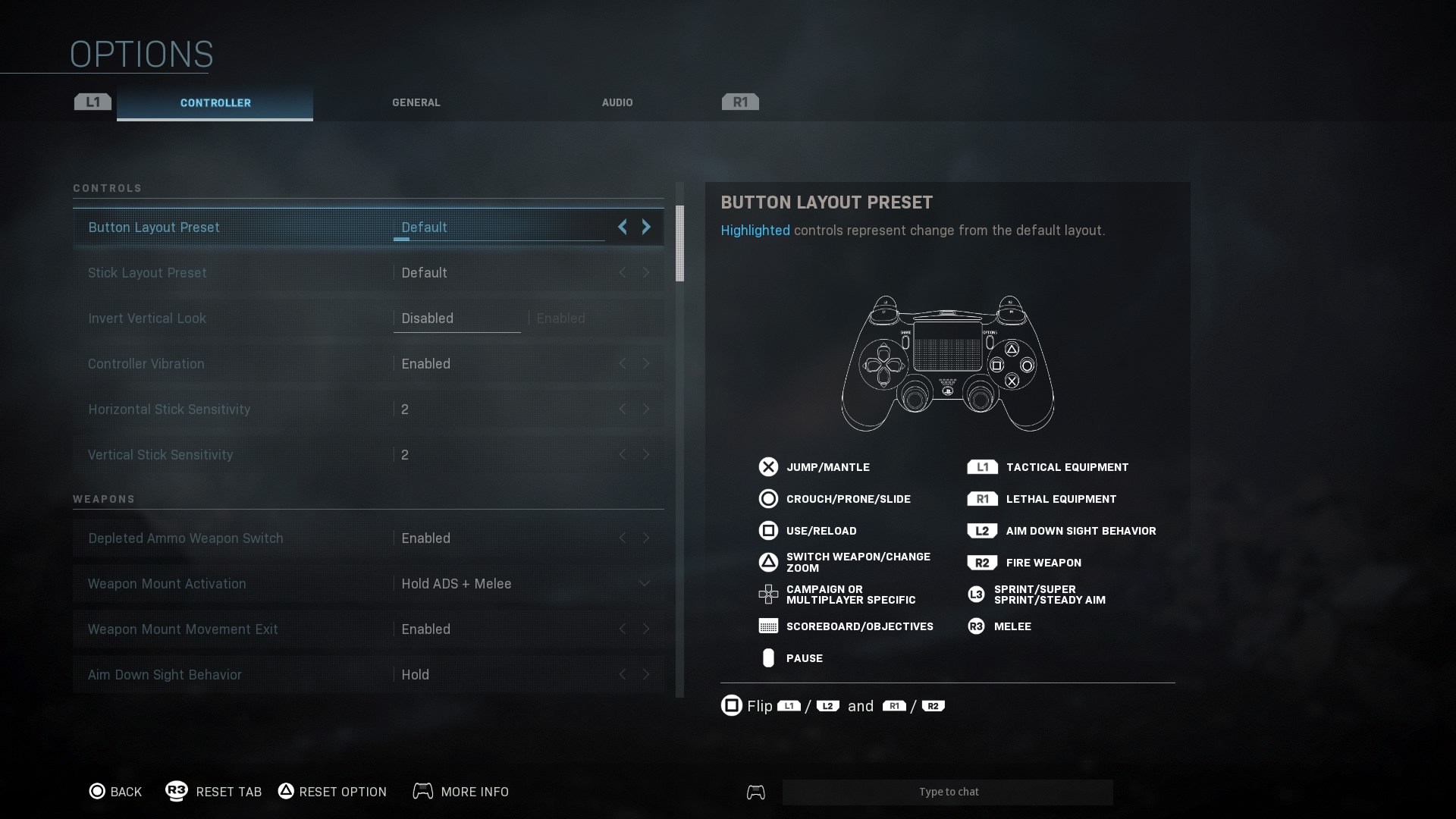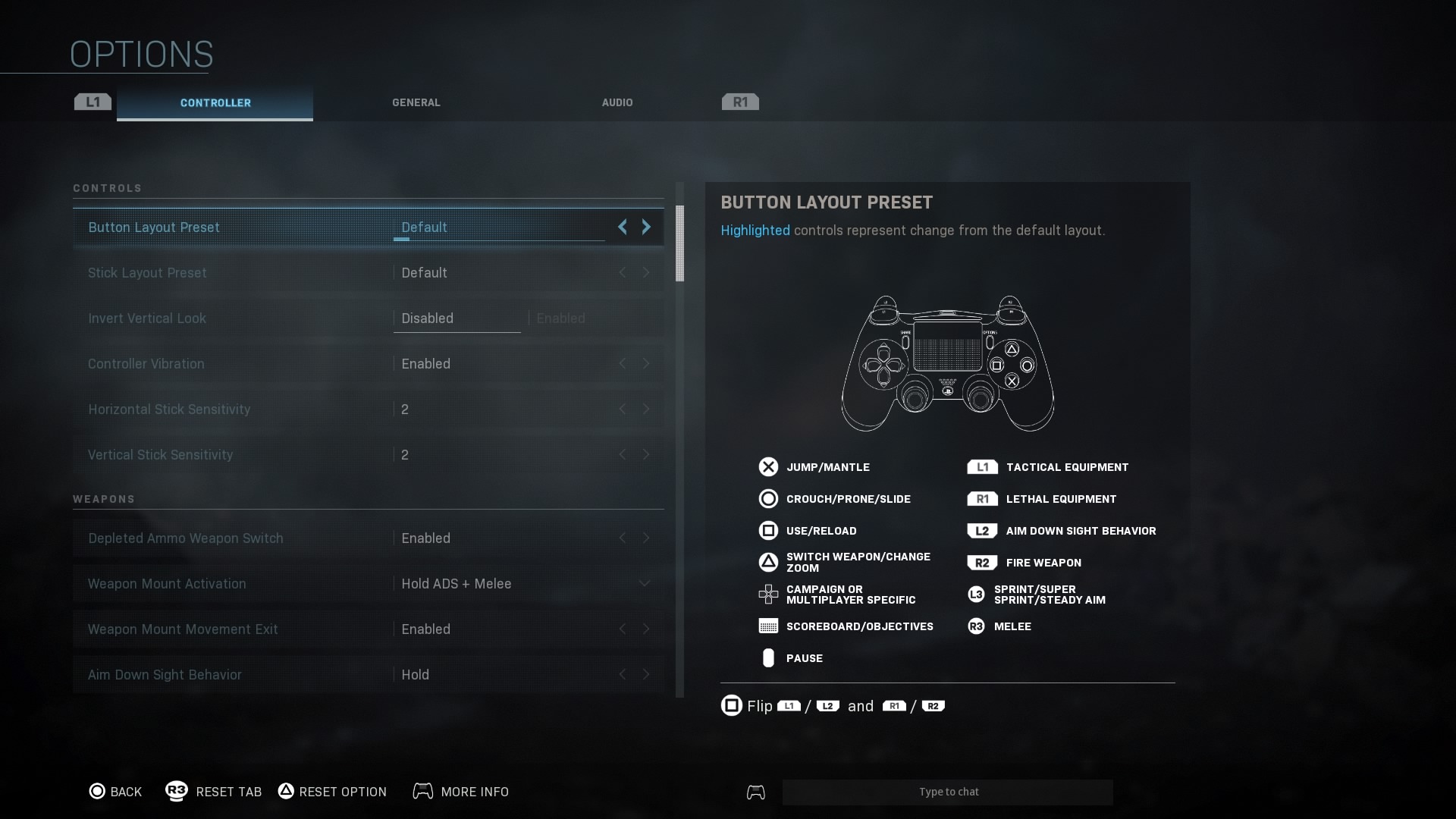 Call of Duty: Modern Warfare is letting players use a mouse and keyboard on any platform. At the moment, that support isn't available in Early Access. If you're using a controller for now or permanently, it will be helpful to use the best controller settings that you can.
Button and Stick Layouts –Button and stick layouts will depend on what you're most familiar with. If you 've played quite a bit of Call of Duty in the past, then it will be helpful to stick to the default layout. There is nothing wrong with the default layout, so just go with whatever layout you have the most muscle memory with. If you usually play a game like Fortnitethen going for a similar layout will help you get off to the best start. Most shooters use similar layouts, but ensuring your muscle memory isn't fighting against you is important.
Invert Vertical look –Like quite a few of the best Call of Duty: Modern Warfare settings this is again down to muscle memory and which you're stronger with.
Controller Vibration –Off. Controller vibration only serves to shake you when you're lining up a shot. If you're used to the feedback you should try and get out of this habit.
Stick Sensitivity – These are okay at their standard-setting. However, if you're coming from a different shooter then it may be worthwhile to turn them up a bit. At the moment, there isn't a separate setting for ADS sensitivity.
The Best Call of Duty: Modern Warfare Settings – Weapons
Depleted Ammo Weapon Switch –Enabled, this saves you a few steps.
Weapon Mount Activation –This likely won't come up too much. If you find your playstyle involving this a lot, it will be worthwhile to simplify this command.
Weapon Mount Movement Exit – Disabling this will help you avoid leaving your weapon by mistake.
Aim Down Sight Behaviour –Hold. This makes it more responsive than press to activate or deactivate.
Aim Assist –If you're playing on consoles then it is silly to not take advantage of this.
Target Assist– You should have this Disabled unless you're really new to shooters, it is often counterproductive.
Steady Aim Behaviour –Hold.
Slide Behaviour– Hold is going to be a lot more responsive.
Sprint Cancels Reload –Disabled. This is going to be counterproductive when reloading in a hurry.
Vehicle Camera Recenter –Personal preference, but enabled is going to be easier for you.
The Best Call of Duty: Modern Warfare Settings – General Settings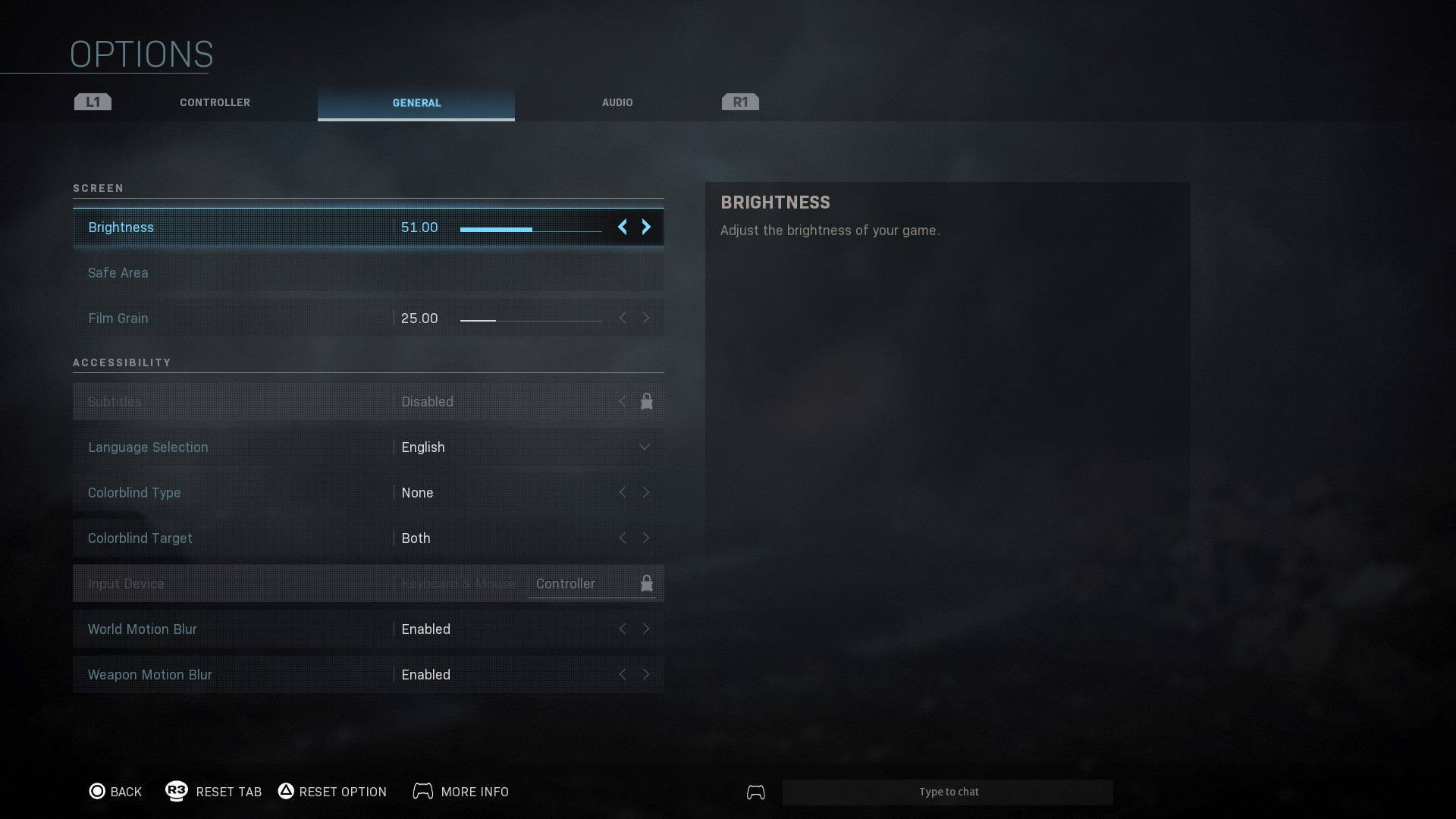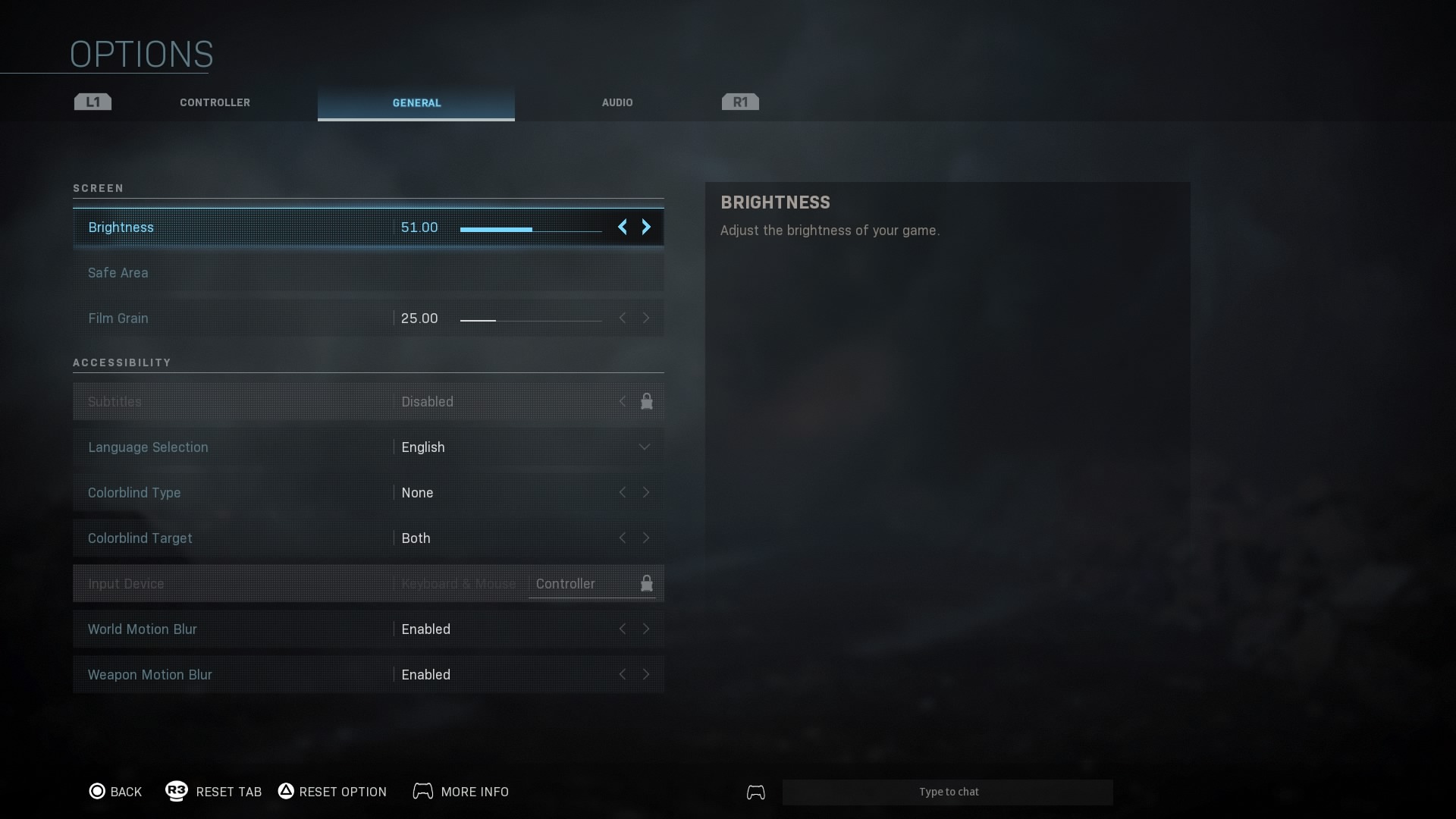 Brightness –Having this higher than normal is going to help you out in maps that are quite dark. However, try to keep the health of your eyes in mind when cranking it up.
Film Grain –Turn this down. It is a visual flair that doesn't help you play well.
World Motion Blur –Disabled. Motion Blur only stands to distort what you're seeing and make it harder to aim in the game.
Weapon Motion Blur – Disabled, as above.
Audio Settings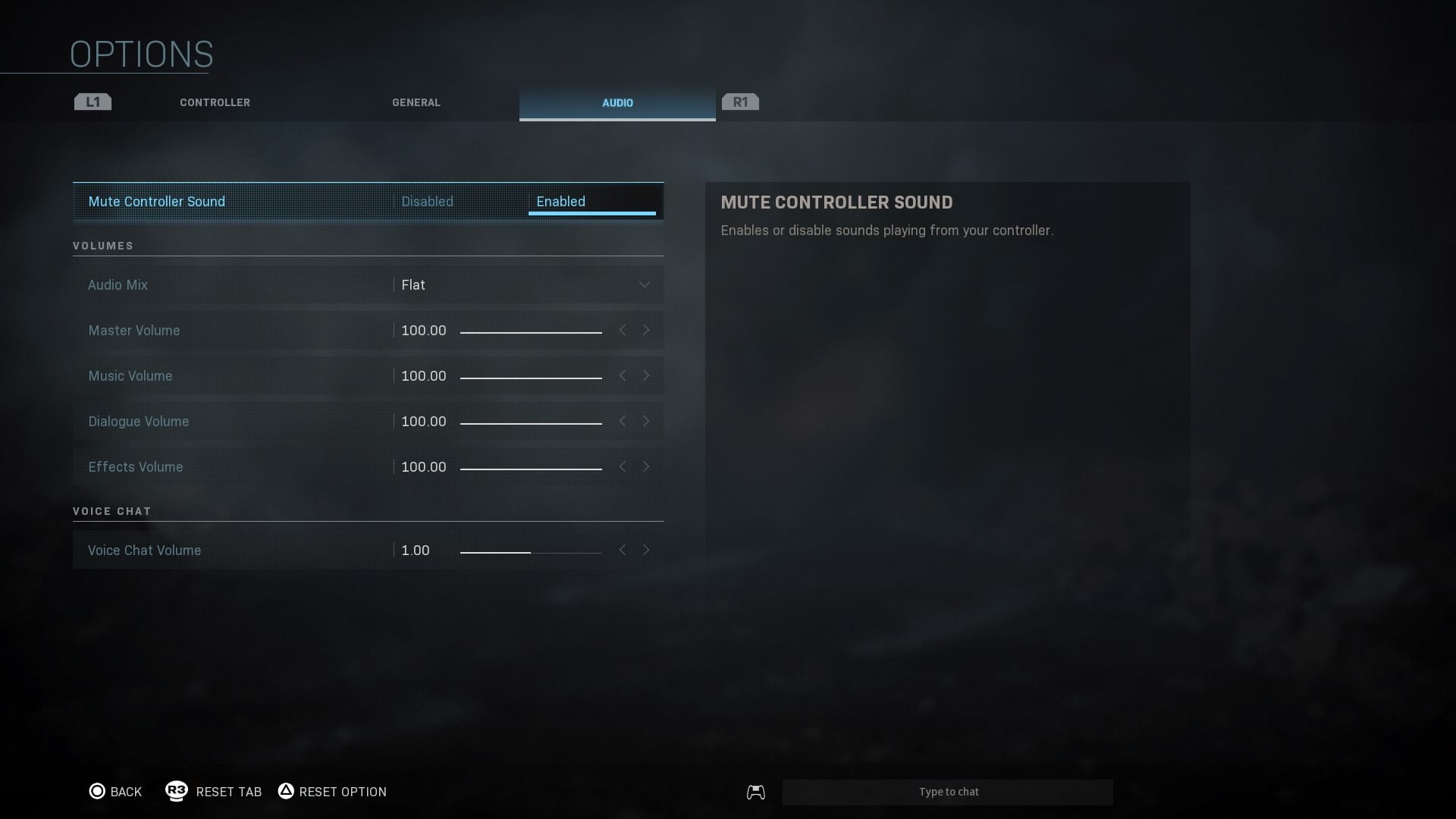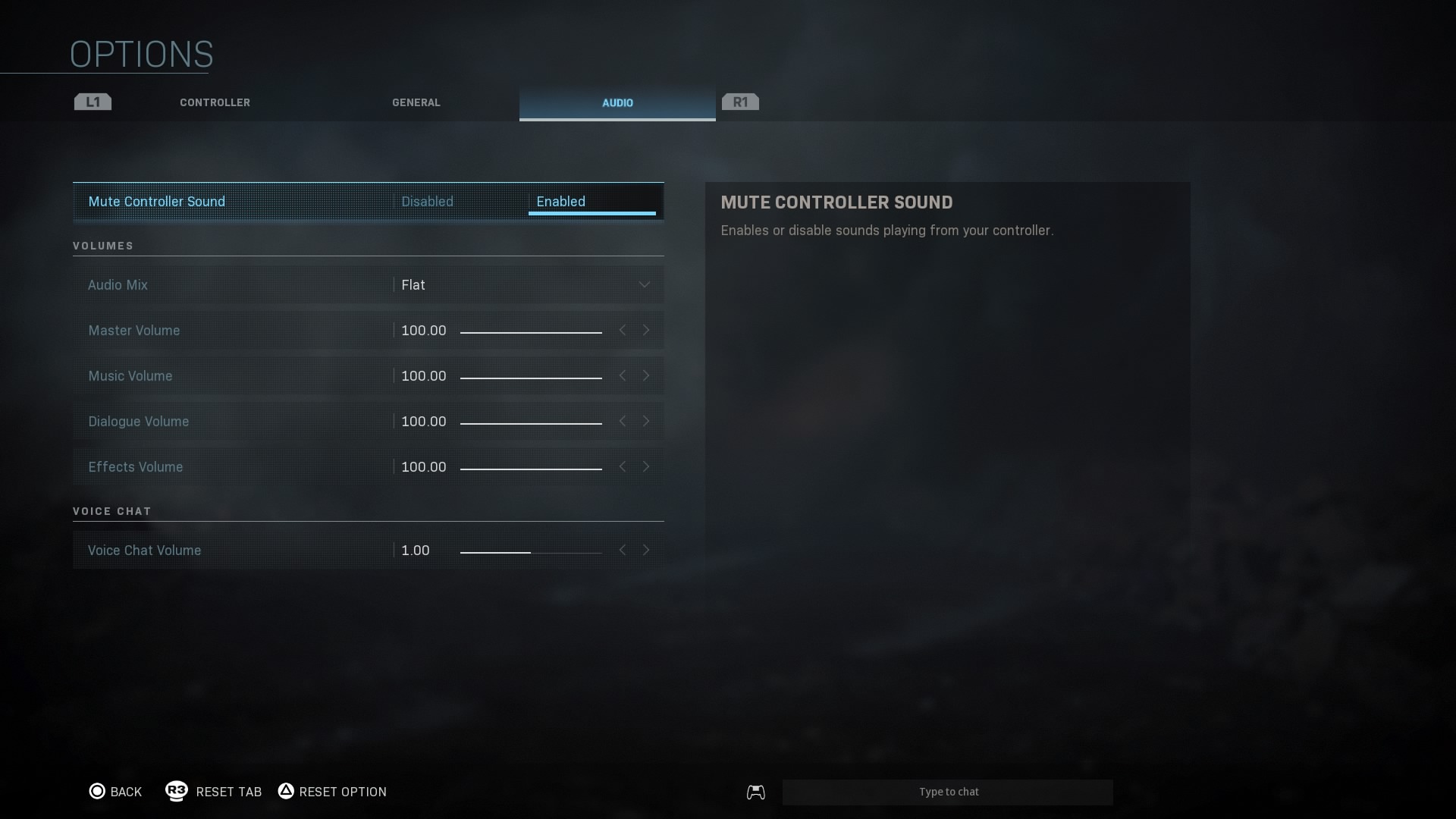 Mute Controller Sounds –Enabled. Having your controller make noises is only going to distract you.
Music Volume –Turn this down. The music for rounds beginning and ending has a tendency to drown out the audio of clues of other players moving around.
Effects Volume –Keep this higher to stay aware of what is happening around you.
These are the best Call of Duty: Modern Warfare console settings. You obviously don't get as much control as you would in the PC version of the game. However, if you are playing on a console then this is still going to be an improvement over the default settings.