Escape from Tarkov is a pretty unique game. Everything in it from the gunplay, to the ammo and health is pretty realistic. This even extends down to the game's economy. This is one of the standout features of Tarkov, a well functioning in-game economy that forces players to think through purchases. Loadouts can get expensive, especially for beginners. Everything, even the ammo, is going to be better or worse depending on how much you can spend on it. Fortunately, there are ways to make money. That all starts with loot. This Escape from Tarkov loot guide covers what you can find in each raid, and what to bother bringing back.
Some loot is more worthwhile than others. This is true in every game, and especially in Escape from Tarkov. That's why you need to know what it is you're looking for. If you learn what Escape from Tarkov loot is best and what is just junk, you can make your raids a lot more productive. Coming back with only the loot that counts will help you make more from your raids and progress through the game to get better equipment a lot quicker.
All Escape from Tarkov Loot
Escape from Tarkov has a fair amount of loot and not all of it is available everywhere. However, to know what it is you're looking for you need to be familiar with the pool of items. These are all of the Escape from Tarkov loot items:
Info Items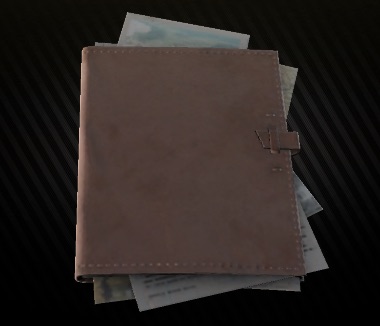 Folder with Intelligence
Secure Flash drive
Technical Documentation
Diary
Slim Diary
Escape from Tarkov Flammable Materials Loot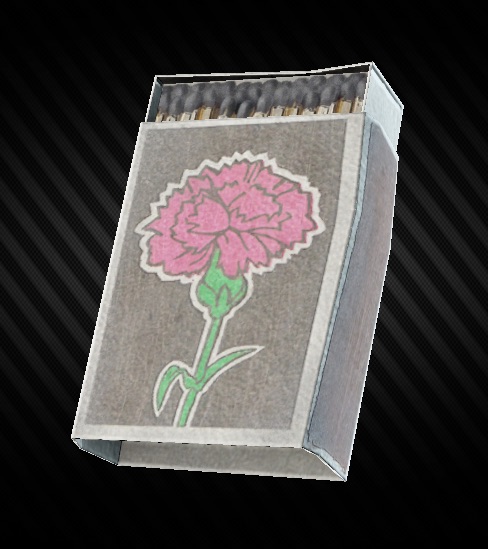 Matches
Cricket Lighter
Zibbo Lighter
Wd-40
5L Propane Tank
Fuel Conditioner
Dry Fuel
FireKlean Gun Lube
Metal Fuel Tank
Gunpowder "Kite"
Gunpowder "Eagle"
Expeditionary Fuel Tank
Gunpowder "Hawk"
Other Loot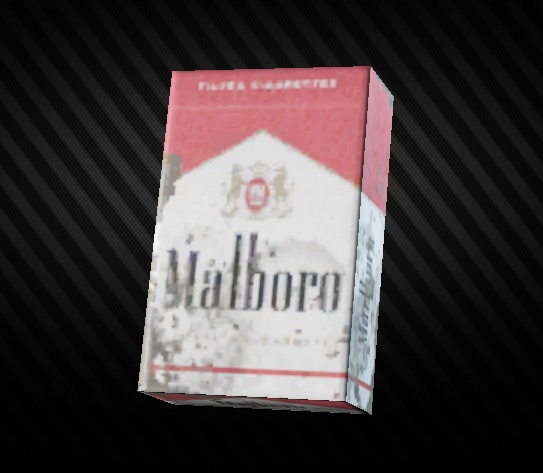 Dogtag
Paracord
Apollon Soyuz Cigarettes
Marlboro Cigarettes
Winston Cigarettes
Strike Cigarettes
Air Filter for Gas Mask
Coffee Majalca
42nd Signature Blend English Tea
Battered Antique Book
FP-100 Filter Absorber
Water Filter
Weapon Parts
OFZ 30x160mm Shell
Escape from Tarkov Building Materials Loot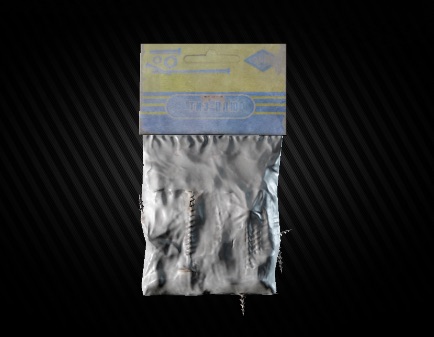 Corrugated Hose
A pack of Nails
A Pack of Screws
Screw Nut
Bolts
Piece of Plexiglas
Insulating Tape
Duct Tape
Shustrilo Sealing Foam
Xenomorph Sealing Foam
Pressure Gauge
Analogue Thermometer
Silicone Tube
Valuables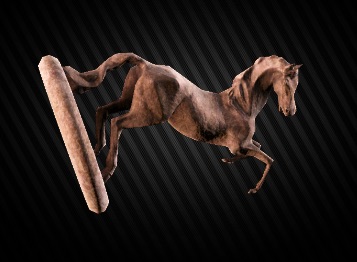 Horse Figurine
Cat Figurine
Bronze Lion
Wooden Clock
Antique Vase
Antique Teapot
Silver Badge
Chainlet
Golden Neck Chain
Physical Bitcoin
Golden Rooster
Roler Submariner Gold Wrist Watch
Chain with Prokill Medallion
GP Coin
Christmas Tree Decoration Ball (Red)
Golden Skull Ring
Christmas Tree Decoration Ball (Silver)
Christmas Tree Decoration Ball (Violet)
Escape from Tarkov Electronics Loot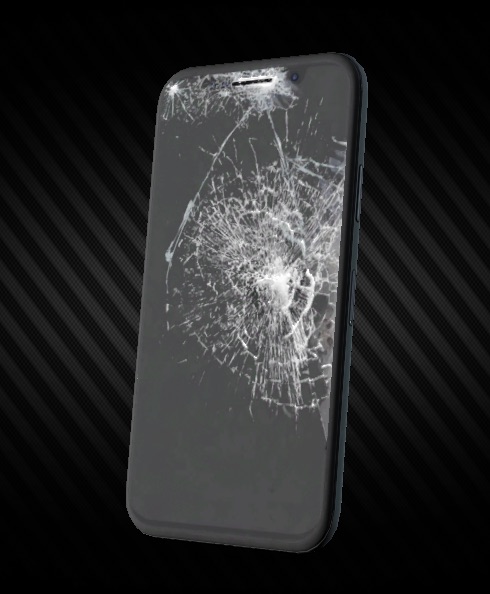 Gas Analyzer
SSD Drive
SAS Drive
Military COFDM Wireless Signal Transmitter
UHF RFID Reader
VPX Flash Storage Module
Virtex Programmable Processor
Capacitors
Wires
Broken GPhone X
Broken Gphone
Spark Plug
Energy Saving Lamp
Ultraviolet Lamp
Geiger-Muller Counter
CPU Fan
PC CPU
Dvd Player
Ram
Power Supply Unit
Printed Circuit Board
Graphics Card
Powercord
USB Adapter
T-Shaped Plug
Damaged Hard Drive
Magnet
Golden 1GPhone
Tetriz Portable Game
Electric Motor
Broken LCD
Working LCD
Military Circuit Board
Military Thermal Vision Module Iridium
Phased Array Element
Military Gyrotachometer
Light Bulb
Military Cable
Radiator Helix
Military Power Filter
Phase Control Relay
Energy Elements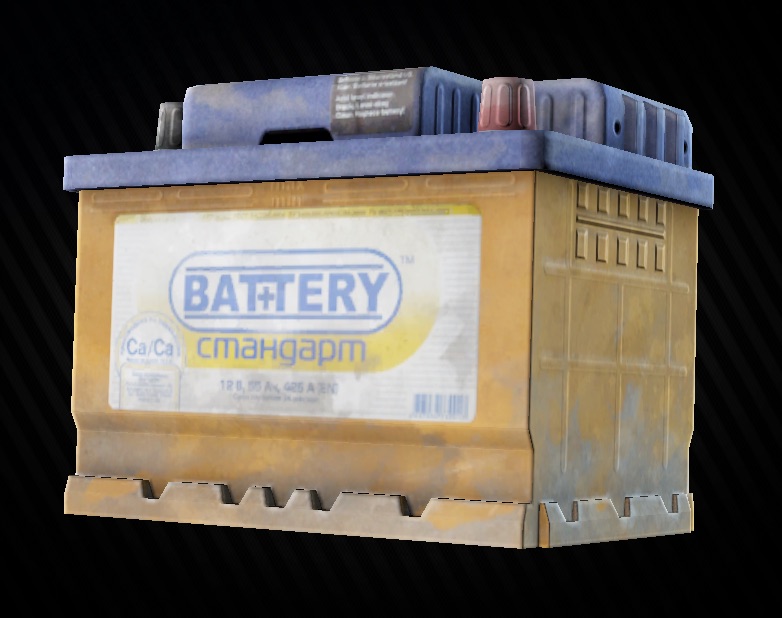 AA Battery
D Size Battery
Car Battery
Rechargeable Battery
Powerbank
6-STEN-140-M Military Battery
NIXXOR Lens
Tools
Construction Measuring tape
Screwdriver
Wrench
Pilers
Electric Drill
A set of Tools
Pliers Elite
Old Firesteel
Nippers
Metal Cutting Scissors
Hand drill
Round Pliers
Long Flat Screwdriver
Flat Screwdriver
Escape from Tarkov Household Goods Loot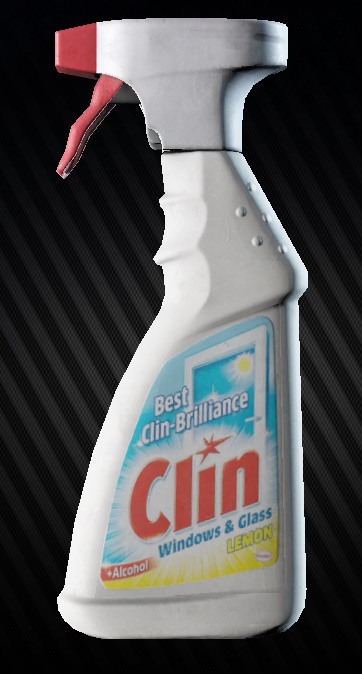 Toothpaste
Printer Paper
Paid Antiroach
Clin Wiper
Ox Bleach
Sodium Bicarbonate
Soap
Toilet Paper
Heat-Exchange Alkali Surface Washer
Deadlyslob's Beard Oil
Schaman Shampoo
Orthodontics Toothpaste
Escape from Tarkov Medical Supplies Loot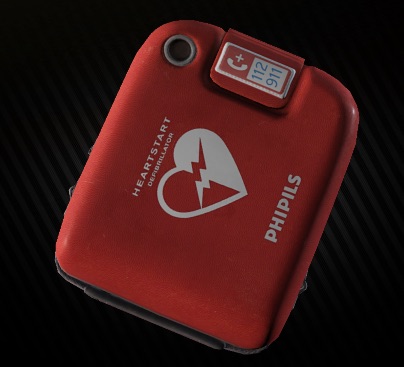 Portable Defibrillator
LEDX Skin transilluminator
Saline Solution
Medical Bloodset
Hydrogen Peroxide
Ophthalmoscope
Pile of Meds
Disposable Syringe
As you can tell, that is an awful lot of loot. The issue is, not all of it is worth picking up beyond the quests. That's why we've picked out the most valuable loot.
What is the Best Escape from Tarkov Loot?
With so much loot to chose from, you need to prioritize. The following items are those that come out on top in terms of price. If you only carry back these loot items, you can maximize your gains from any lot you decide to pick up. It's important to check these things, as most people probably wouldn't guess that plexiglass is as valuable as a broken smartphone, yet this is how the game treats the two items.
Physical Bitcoin – 150,000
Rolex Submariner Watch – 70,072
Bronze Lion – 61,500
Wooden Clock – 41,230
Electric Drill – 25,000
Set of Tools – 25,000
Cat Figurine -23,000
Piece of Plexiglass – 20,000
Broken Gphone – 20,000
Hydrogen Peroxide – 20,000
WD 40 – 19,305
Geiger-Muller Counter – 17,500
Powercord – 15,000
Saline Solution – 14,000
Gas Analyzer – 13,300
Golden Neck Chain – 12,920
Graphics Card – 12,540
Ox Bleach – 12,000
Car Battery – 11,300
Getting the right loot is important for affording a decent loadout with the right ammo, armor, and weapons. However, using the right settings is also important so you get the best performance out of the game.