Call of Duty Modern Warfare has a lot of different modes for players and weapons. Winning matches boils down to skill and being properly prepared. However, that isn't everything. Unfortunately, you're not on a level playing field. Some players have an in-built advantage compared to others, and that comes from using the right settings, your ability to aim, and getting the best frames per second possible. You need to increase your FPS in Modern Warfare if you want to improve your skill level. FPS makes it easier to aim in-game, react to things, and avoid missing shots.
The power of your set-up plays a big role in FPS. Pro players and particularly streamers work with really high-end equipment so that they can run the game in a great FPS without sacrificing too much visual quality. If you're not working with a top of the line PC though, there is some give and take if you want to increase your FPS in Call of Duty. You can optimize any PC to give you a better frame rate, and on most machines its possible to achieve a high and stable frame rate. This is how you can set things up to increase FPS in Call of Duty: Modern Warfare
PC Settings to Increase your FPS in Modern Warfare
To increase your FPS in Call of Duty, you need to optimize your in-game settings and your PC's settings. While the game itself contains most of the things you'll need to adjust and tinker with, your PC itself also needs some things altering.
Game Mode – If your computer automatically turns on game mode when playing, you can turn this off. It isn't the most helpful to have your PC attempting to optimize for you, you can do a better job doing it yourself to increase FPS in Call of Duty: Modern Warfare.
Background Processes – Close down all unnecessary programs and processes running in the background.
Free Space – Make sure your computer has enough RAM to work with. Clean up unnecessary files and try to give your PC the space to run a demanding program.
Wired Connection – A wired internet connection is much better. It is stable and gives you a better chance at a more responsive game, and to increase your FPS in Modern Warfare.
Power Saving Options – Make sure that your power saving options aren't interfering with your computer's performance. This step is optional and you can still achieve a good FPS without comprising on power consumption, but it can be helpful.
These are fairly minor adjustments but they can make a big difference. With your PC optimized to improve FPS in Call of Duty, you can move into your game's internal settings.
Optimize Settings to Increase FPS in Call of Duty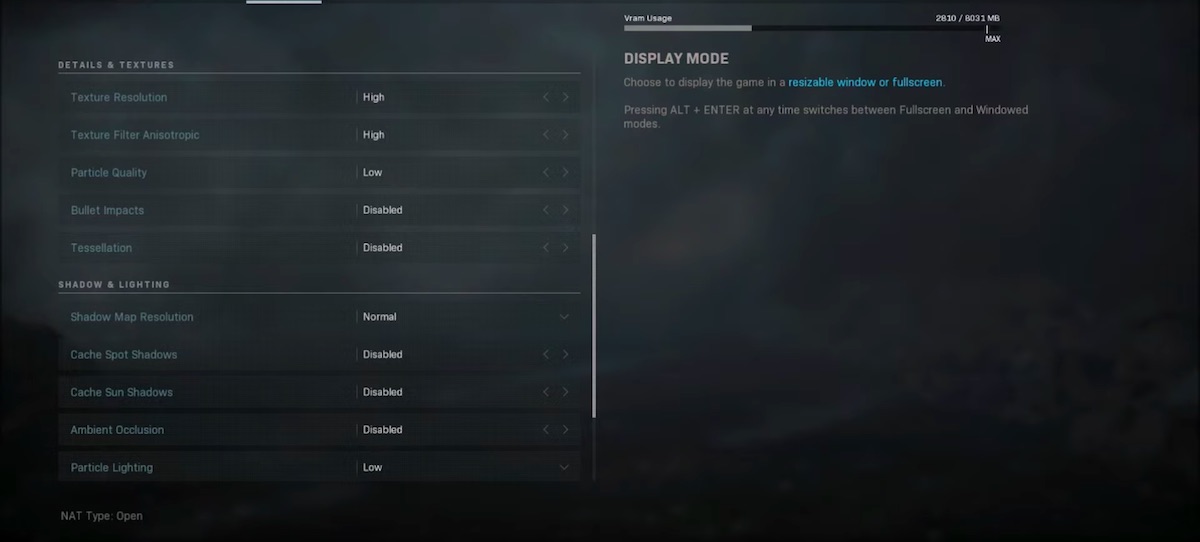 The main thing for getting your FPS smoother is to allow the game to run easier. A lot of this comes down to the way your game looks. However, Call of Duty is a little different from games like Fortnite. It has way more options for altering the look of your game. A lot of these are pretty unnecessary. They might give Call of Duty a 'filmic' look, but they make it harder to see and reduce your FPS. If you want to increase your FPS in Modern Warfare, you need to balance quality with speed. This is what you need to do:
Weapon and World Motion Blur – Disable.
Display Mode – Fullscreen
Display Monitor and Adapter – Make sure these match your actual display.
Screen Refresh Rate – Have this matching your monitor.
Render Resolution –
Display Resolution – Matching your display.
V-Sync – Off
Custom Frame Rate – Cap this to match that of your display. This is likely going to be very high, such as 144.
Texture Resolution – Keep this a bit lower.
Particle Quality –
Bullet Impacts –
Shadows and Lighting – This all needs to be low or disabled. This is quite taxing on your PC and doesn't add much, so it can be turned down across the board.
Anti-Aliasing –
Filmic Strength and Grain – Turn these all the way down. They just mess with your view and slow your game down.
Config File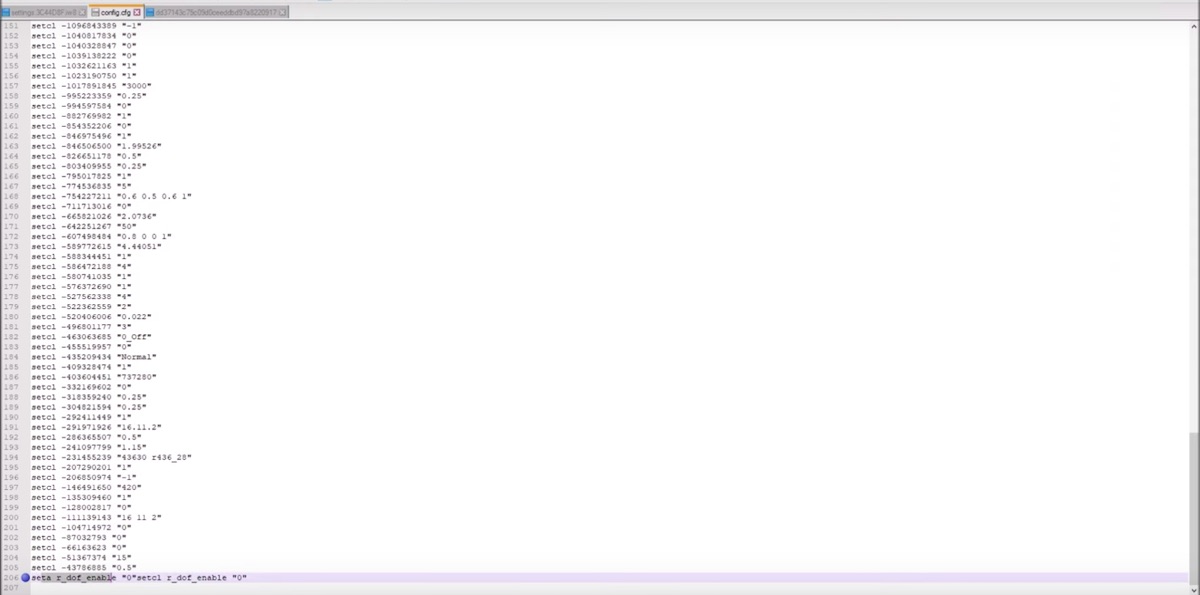 While you can change plenty of options in the game itself, if you really want to improve your FPS in Modern Warfare you can go even further. Messing around with your config file will allow you to boost your game even more. This is a perfectly safe thing to do to get a better performance, this is a tried and tested method. It allows you to turn off some of the processes that the game runs on its own image. This process adds noise that impacts your view without actually helping anything. This is how you fix it.
Go into your files for Call of Duty
Open the config file.
At the last line add 'seta r_dof_enable "0" setcl r_dof_enable "0" '
Save the file and close it.
Right-click the file afterward, and set it to read-only. Otherwise, Call of Duty will restore your file whenever you open it.
This gives you a more responsive aim, stopping the game from adding noise and blur around your movement.
If you want to reset this at any point, either delete the line in the file or turn read-only off and boot up the game.
Configuring things to improve your FPS in Call of Duty: Modern Warfare is going to give you a more responsive and active game. However, there is a lot more to your settings than just FPS. Our guide to the best Call of Duty settings can help you optimize the rest of your game, or you could check out the settings of some pro players for inspiration!