Call of Duty Modern Warfare has a complex system of loadouts and attachments. While the system in Warzone is a little more random, there is no less complexity to the weapons on offer. It can be difficult to decide which weapons you need to look for in the game, especially compared with other Battle Royales that have considerably simpler item rosters than Call of Duty. This Call of Duty Warzone Weapons guide covers the weapons in the game, which to prioritise, and which are the best of their categories.
While you can't reliably find that OP weapon every single time, you can make sure you're picking up the right firearms when you see them. These are some general suggestions for the weapons to make sure you're grabbing in every game.
The Best Call of Duty Warzone Weapons
MP7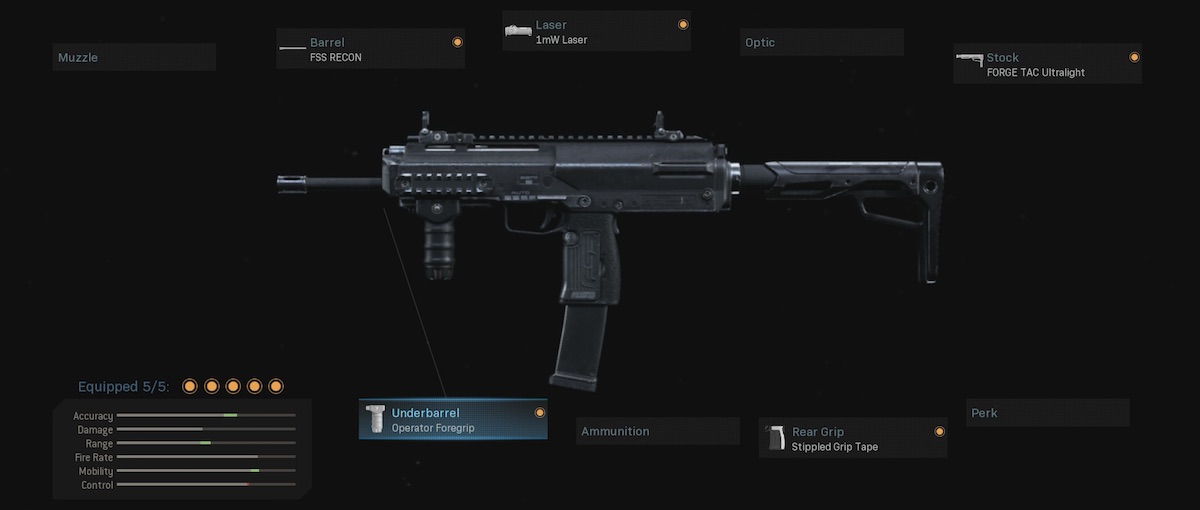 The MP7 is one of the most mobile weapons in the game that still packs a punch. You can let off a lot of rounds out really quickly. This isn't too rare in Warzone either and can be easily combined with most play styles.
Something that makes the MP7 one of the best Call of Duty Warzone weapons is how easy it is to handle. There is very little recoil. Obviously there is still some, but compared with similar weapons you're not going to have to deal with that anywhere near as much.
Attachments can help with your accuracy since the MP7 can be a bit difficult to aim. However, it is the best weapon for a Battle Royale game mode since it is so versatile.
Origin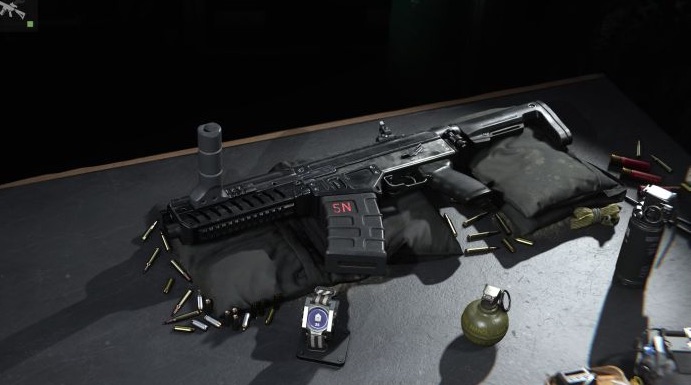 Shotguns can be completely OP in a Battle Royale. However, they aren't much use in standard Call of Duty. Warzone does is somewhere between the two playstyles, and shotguns definitely have their place. However, they aren't as vital to your loadout as they would be in a game like Fortnite. If you're looking for a shotgun though, the Origin is definitely the one to go for.
This shotgun is semi-automatic. This allows it to fire more shells and quicker, negating one of the worst aspects of using a shotgun. While it isn't effective at medium range or all that easy to handle, if you make your shots count, you can do a lot of damage.
M91

The M91 is a relatively easy weapon to find that can pack a serious punch. It is an LMG, which gives it high damage and easy maneuverability. This is one of the weapons that translates from Modern Warfare's core gameplay into a Battle Royale really easily.
There is a second variant of this weapon which is a little different. The Dusk gives you greater range and accuracy, but it doesn't increase how much ammo you can fire. This makes its improvements limited to an LMG. Either variety will serve you well in a Battle Royale game.
Kar98K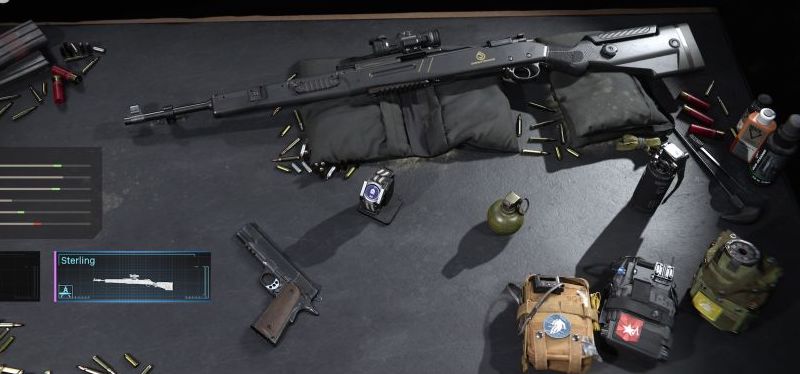 A sniper rifle is a pretty difficult thing to use right in a Battle Royale. While effective in the hands of some players, they aren't as multi-purpose as other weapons. You can be left defenseless if you spend too much time searching out a Sniper. However, if you're a talented sniper then the Kar98K is the weapon to go for in Warzone.
This is a slow shooting weapon, but its damage easily makes it the most useful in sniper situations and in the right hands it can even be effective at medium range. Snipers are more down to the skill of the player than the weapon themselves. However, this is definitely the best sniper rifle in Call of Duty Warzone for players who know how to use it.
M4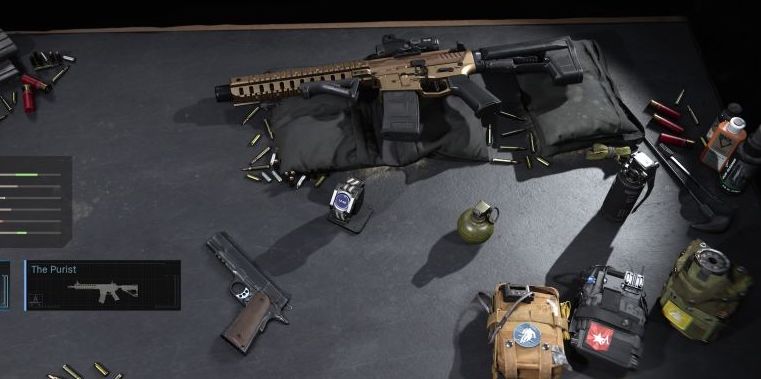 The M4 is a great weapon in any game mode of Modern Warfare. It is still pretty useful in Call of Duty Warzone. Weapons this versatile are hard to come by, so it is a fantastic choice if you find one.
It is really effective at short or mid-range. This is great since a lot of combat in Modern Warfare is fought this way. On top of that, the damage it does is impressive. You can take down enemies without reloading if your aim is right and their armor low.  This is definitely one of the best Call of Duty Warzone weapons.
What Are the Best Weapons in Call of Duty Warzone?
Those are the best weapons in call of Duty Warzone at the moment. Which one is right for you is going to depend on your play style, but you can't go too wrong with those as your choices. Building a great loadout is about more than just weapons though. Our other guides to Call of Duty Warzone can help you master the rest of the game: