Call of Duty: Modern Warfare is keeping a good deal of the options in its create-a-class system behind a pretty hefty XP wall. To unlock those Gunsmith attachments, you need to get pretty high levels of XP with each weapon. So, you're going to need the rest of your loadout to accommodate this. The perfect loadout in Call of Duty: Modern Warfare has to balance everything, that's using the right killstreaks, perks. 'Everything' in a class is quite a bit bigger in this Call of Duty than previous titles. Lethal Equipment is one of the most important aspects of that. These are the best Lethal Equipment Call of Duty: Modern Warfare Loadouts.
If you're trying to build the best loadout, you've got to start with a gun and the rest of your loadout has to flow from there. What Call of Duty: Modern Warfare has added to this formula though, is Gunsmith. The ability to customize any weapon to the extremes has definitely changed things for building a loadout. Since a gun can now be just about anything you want it to be, building the perfect loadout is more important than ever. This means making the most of your additional weapons, like Lethal and Tactical equipment.
A well-timed deployment of your Lethal equipment can save an entire match. This is why it is really important to be using the best full loadout for Call of Duty: Modern Warfare. These are the Lethal equipment choices in the game, and which ones are best for which types of players. With too many Gunsmith options to specify a Lethal equipment for each one, building out of these recommendations will give you a good starting place for your loadout.
The Lethal Equipment in Modern Warfare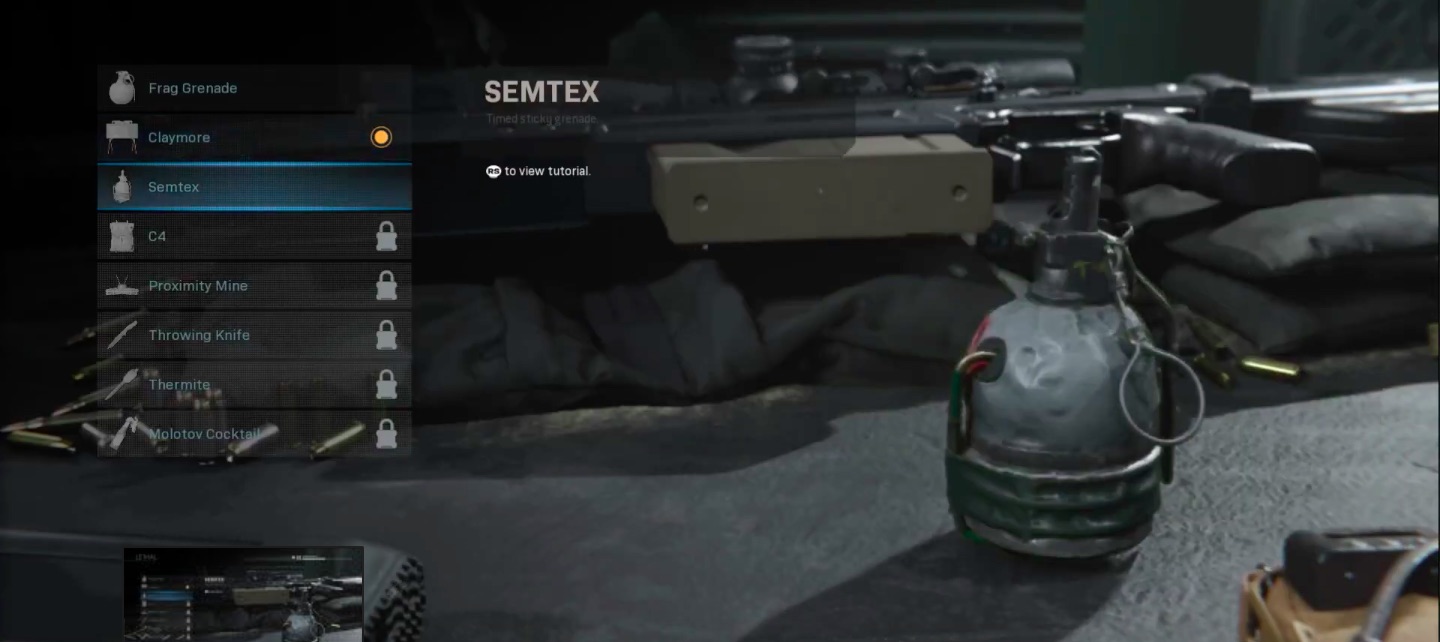 These are all of your options for Lethal equipment in Call of Duty: Modern Warfare loadouts:
Frag Grenades – These are a cookable grenade that can toss out to cause some damage. They fragment, which gives you a nice spread of damage.
Semtex – These are sticky grenades. Attaching them to a player is going to give you a confirmed hit. However, they're also useful for attaching to surfaces.
Molotov Cocktail – This is another throwable that explodes causing fire to break out. Really useful for enclosed spaces, or zoning your enemies into an area.
Throwing Knife – This is a knife that is absolutely lethal when it is used with accuracy. You can also retrieve it, which makes it more of a permanent second weapon if used properly.
Claymore – This is a mine that you plant that will explode when sometimes enters its proximity.
Proximity Mine – This another exploding mine that can take down those close to the explosion. It doesn't have as good stats as the Claymore and is really a less effective relative.
C4 – This is an explosive substance that you can spray on surfaces or even vehicles. It can be detonated remotely after this.
Thermite – This is another sticky substance that causes an intense burn after you've set it.
These are options. There are already a few that aren't particularly standouts, and some that are really effective. However, if you want to make the most of your Lethal equipment you need to go with the options that match your play style.
The Best All-Round Lethal Call of Duty: Modern Warfare Loadouts
A lot of Call of Duty: Modern Warfare players stick to the basics. Medium range, push when needed, and run recon when that is more helpful. For these types of players, it is easy to fall into the trap of picking the Lethal equipment that you like the most or sounds the most interesting. This can lead to choosing one that isn't really helpful for you. For your average offensive player, these are the best lethal Call of Duty: Modern Warfare loadouts.
Frag Grenades
Claymore
Molotov Cocktail
These choices are mainly going to give you the best offensive power. They're useful for a longer range, allowing you to push enemies back by unleashing grenades or fire to push them away. This lets you take advantage when pushing forward into new territory.
The Claymore is a bit of a different choice, but it is going to be effective in games with larger teams. Placing one in the right spot can be a real advantage, but you've got to use it tactically.
The Best Sniper Lethal Call of Duty: Modern Warfare Loadouts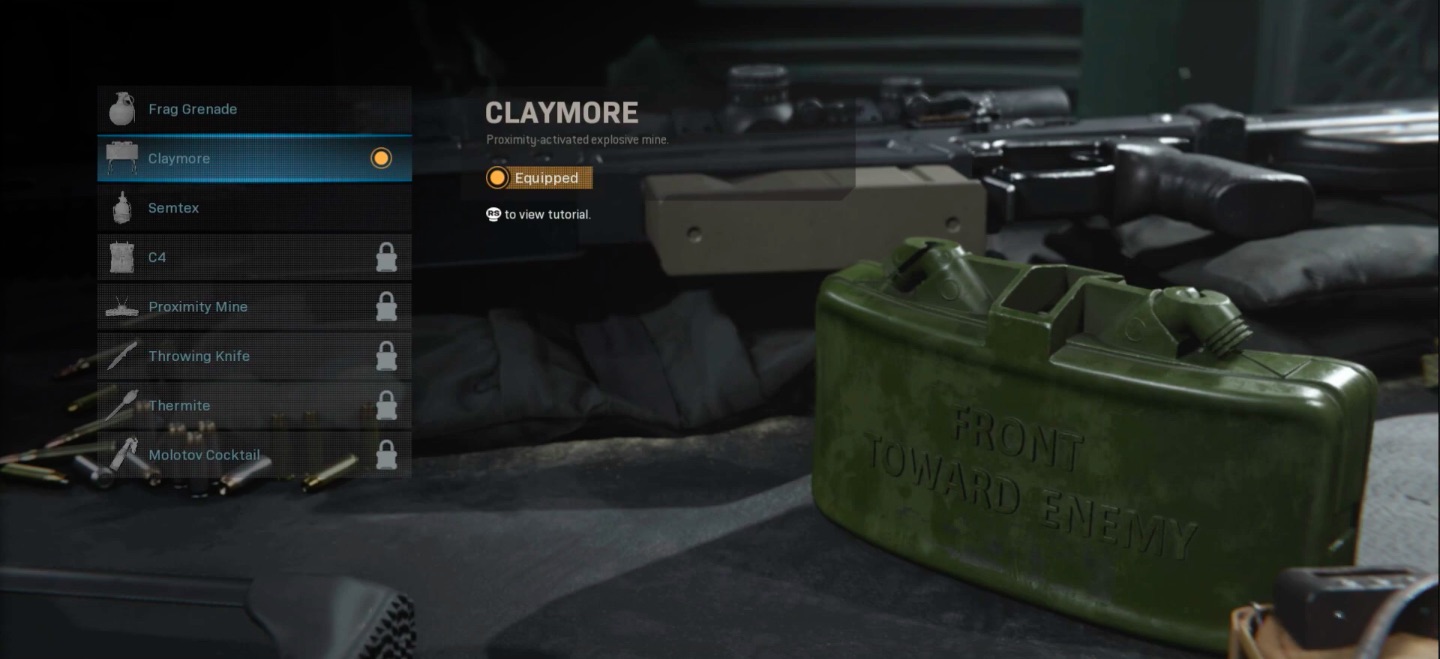 Snipers in Call of Duty: Modern Warfare has to push through some disadvantages. With enclosed maps, you don't have the best options. These Lethal choices should help you do more with the options available in the game.
The Claymore is the best choice for Sniper defense. Positioning it to keep you safe from an outlook can save you from other players pretty often. The throwing knife is mainly included because of the cross-over in skills with a Sniper. Sniper players have to have the aim to take out a player in a single hit. This is a trait shared with the Throwing knife. In the hands of a good sniper, the throwing knife can be an absolutely lethal close-up or mid-range weapon.
The Best Close Combat Lethal Loadouts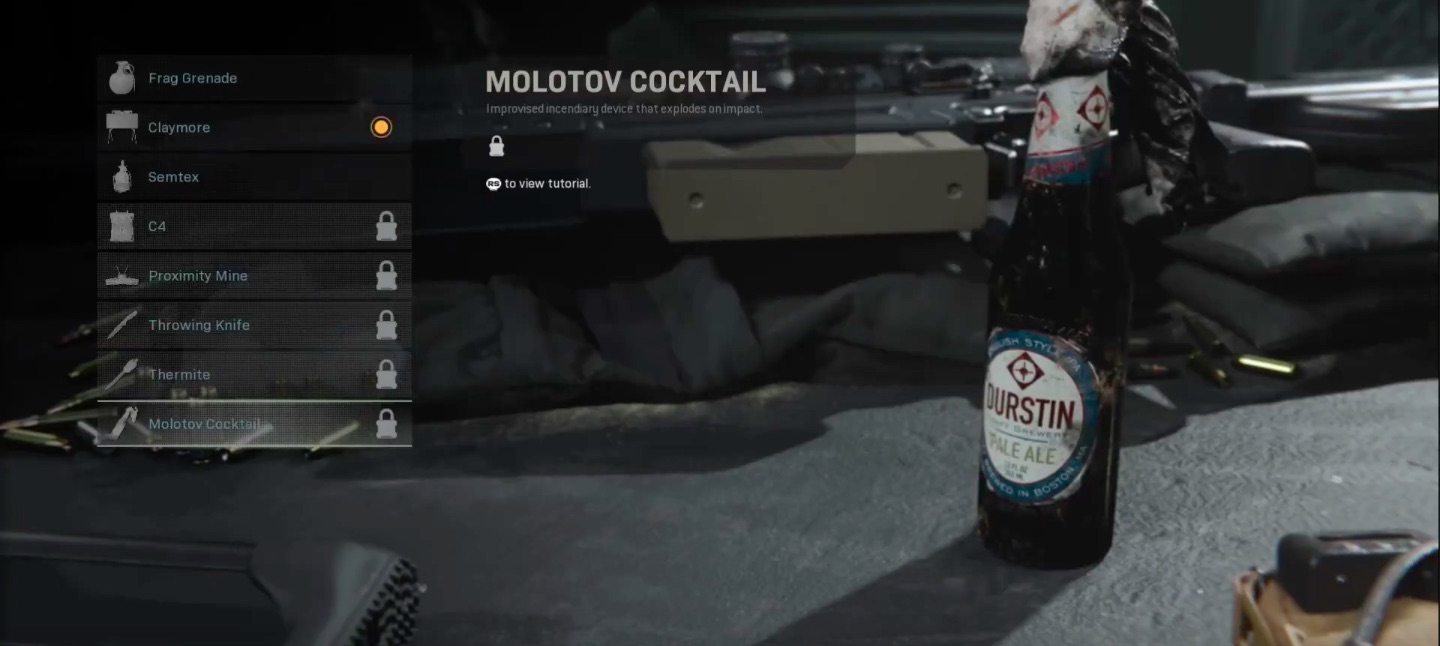 Close Combat and offensive players in Modern Warfare have a lot of options. These options for the best Lethal Call of Duty: Modern Warfare loadouts are going to help you apply pressure. You can push enemies back, do massive damage in closed-in spaces, and take control of bigger firefights.
Molotov Cocktail
Semtex
Frag Grenade
These items are chosen because of their ability to hit hard when up close. Using them, you will be able to either cause serious damage to multiple opponents or force them back into an enclosed space. Either way, you're setting yourself up to pick up a lot of kills when using these properly.
The Best Support Lethal Call of Duty: Modern Warfare Loadouts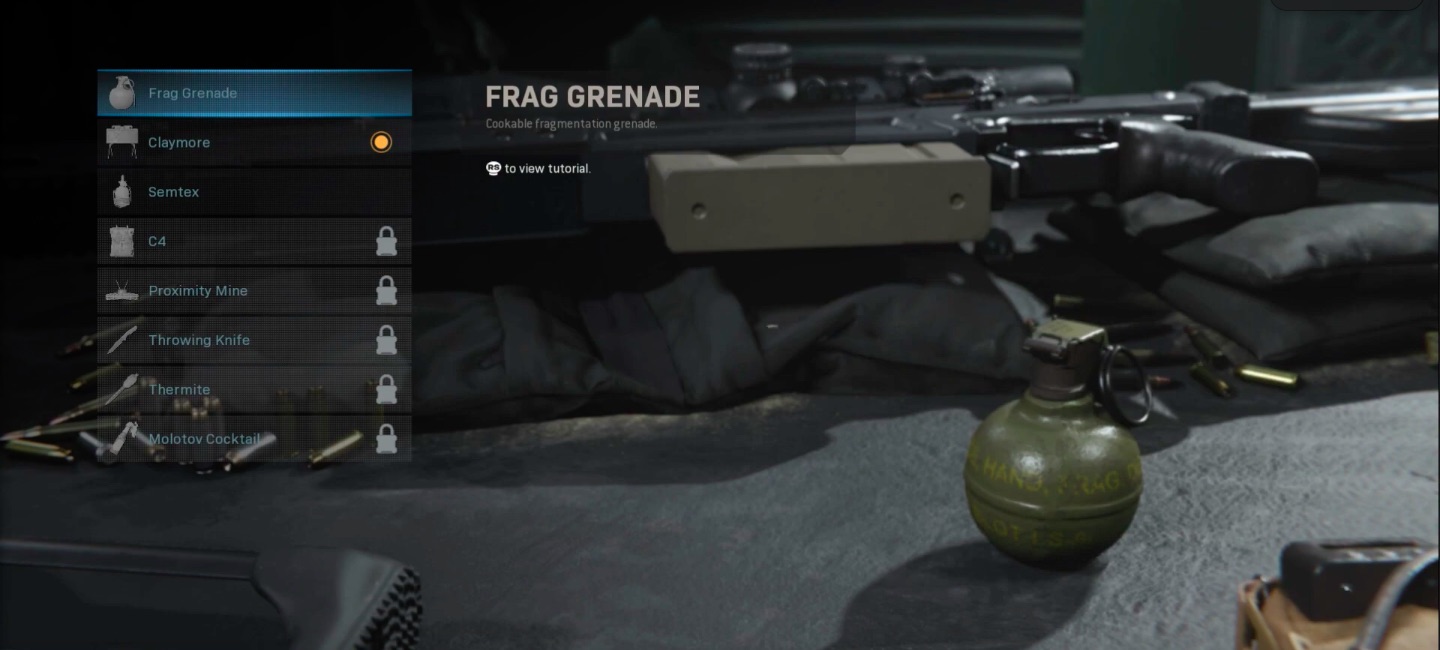 Playing support isn't the most glamorous role, but an effective team needs it. Most support loadouts are concerned with Recon and taking out vehicles. These choices for best lethal Call of Duty: Modern Warfare loadouts play to these strengths. You'll be able to do a lot of damage here if you play tactically.
C4
Thermite
Throwing Grenades
The grenades are useful for dong damage and turning your recon class into something more multi-purpose. The C4 is going to be useful for controlling movement around territory and supporting your team pushing forward. The Thermite is fantastic at dealing with vehicles or for use in indoor spaces. Each of these brings a lot to Support players in Call of Duty: Modern Warfare.
In Conclusion
These are the best Lethal Call of Duty: Modern Warfare loadout. Between these options, you should be able to find the Lethal equipment that is right for your style of play and the loadout that you'll be using. You should also make sure you're using the best Call of Duty: Modern Warfare settings, to get the most out of the game on any PC.