The most anticipated game of this year, Assassin's Creed Valhalla will be releasing on November 17, 2020, and we couldn't be more excited. It will be the 12th installment in the Assassin's Creed franchise and it will be releasing on next-gen consoles as well. Unlike Odyssey,  Assassin's Creed Valhalla will require you to have a powerful PC to smoothly run this game. And because this game is aimed for the upcoming consoles,  the game would be very demanding and without a decent battlestation, your chances to enjoy this one are quite slim. But if you're loaded with the latest tech under the roof then you're very much going to enjoy this masterpiece. Can your PC handle Valhalla? Read and find the system requirements for Assassin's Creed Valhalla.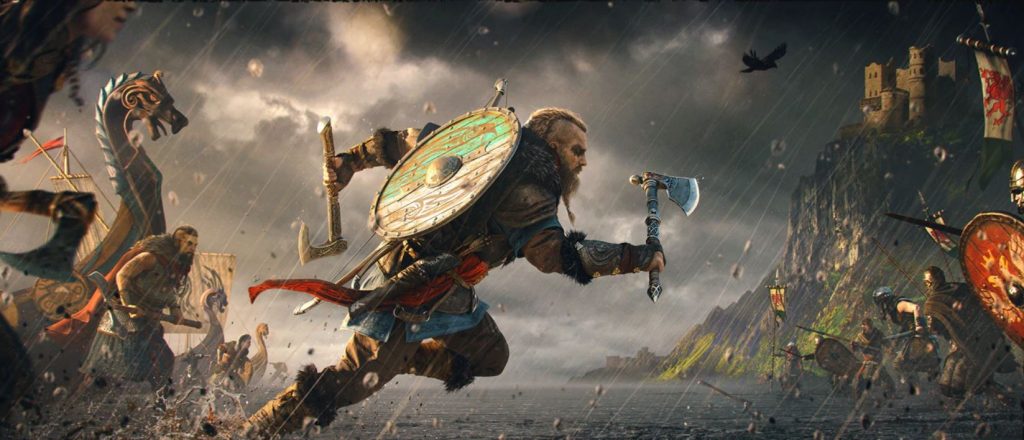 Minimum System Requirements for Assassin's Creed Valhalla
Operating System – Windows 10 – 64bit
CPU – Intel Core i5-2500K or AMD FX8320
Graphics Card – AMD Radeon R9 380 or NVIDIA GeForce GTX 1050Ti
VRAM – 2GB/4GB
RAM – 8GB (DDR3 or DDR4)
Storage – 50GB
DirectX – 11
If you're looking to get the maximum fps on low setting then you're probably going to need a decent graphics card with at least 4GB VRAM. Anything less than that would mean fewer FPS and for those who are rocking GTX 750Ti for years, it's time to upgrade. As for the CPU, Intel's 2nd or 3rd Gen processors will hold up their end of the bargain and 8 gigs of RAM is enough to meet the requirements. Looking to upgrade your GPU? Check out the Best Gaming GPUs here.
Recommended System Requirements for Assassin's Creed Valhalla
Operation System – Windows 10, 64bit
CPU: Intel Core i7-6700K 4-Core 4.0GHz / AMD Ryzen 5/7
Graphics Card : GeForce 1660/GTX 1070 or AMD RX 5500XT/AMD RX580 8GB
VRAM: 6GB
RAM: 16GB DDR4
Storage: 50 GB
DirectX – 11/12
If you're aiming for 60fps gameplay then you'll need a pretty solid build that either features Intel's 6th or 7th processor or AMD's Ryzen chips. Ryzen 2500X would be ideal if you don't want to spend too much but if you want the absolute best then Core i5-10400F would treat you really well. Coupled with AMD RX580 or GTX 1650, the gameplay will be smooth as butter on high settings on 1080p. However, if you're thinking about 2K 144Hz then it's a different story. I'd either recommend Intel's 8th-Gen or AMD Ryzen 3600 backed with RTX 2070 or RX5600XT to ensure the most flawless gaming experience. Aside from Assasin's Creed Odyssey, other games in the franchise are not very well optimized, and even the most powerful can drop fps sometimes but our expectations are very high from Valhalla.
A budget-friendly PC that is equipped with Intel's 3rd Gen chip along with a mid-range graphics card like RX 570 (4GB) would also be able to offer smooth gameplay on a 1080p display.  One might experience some starting and fps drops here and there. But when you're going for a budget-orientated option, you have to compromise on a few things. Lastly, I would recommend meeting the minimum requirements to experience smooth gameplay on low-settings. Can your PC handle it? Check it out on Game-Debate!
That's all folks!
Other Helpful Articles: