Playing games on 60Hz monitor in modern times is not really ideal and all these spectacular games coming this year deserve to be played on a 144Hz monitor. The higher refresh rate will definitely make it more fun and that's why you should also get a 144Hz gaming monitor to enjoy competitive gaming with intense graphics. There are many 144Hz monitors in the market but we've hand-picked the best 144Hz gaming monitors that you can buy.
Best Ultra-Wide Gaming Monitor
Resolution – 3840×1080
Size – 49-Inch
Response Rate – 1ms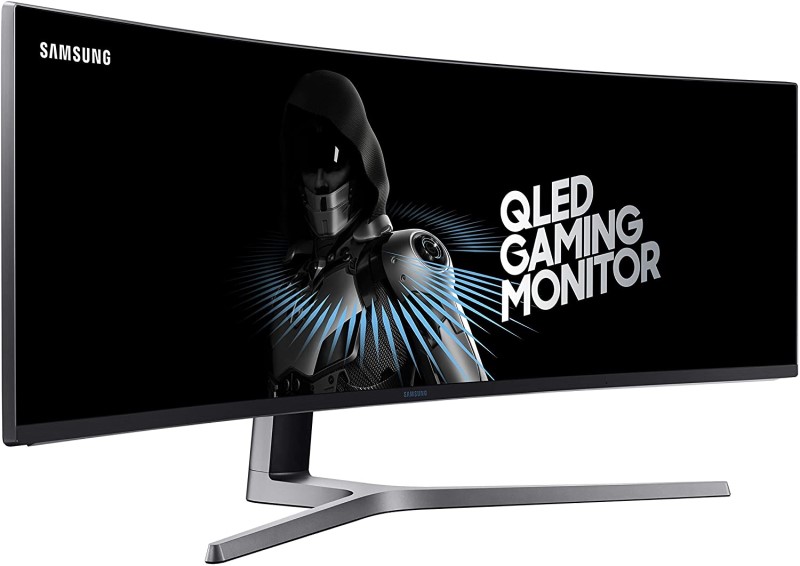 Looking for a huge monitor for your gaming needs that offers a 144Hz refresh rate? Samsung CHG90 got you covered.
The Samsung CHG90 is an ultra-wide 49" gaming monitor that offers true HD display with the sharpest image quality. This ultra-wide monitor is everything you need to complete your gaming setup. However, to run games on 144Hz on this resolution, you'll need a powerful PC. If you're running a Ryzen 3rd gen and an RTX then you're good to go but if you're planning to buy this for a PC with medium specs then you might face some frame drops.
This 4K QLED gaming monitor also supports HDR to display vibrant colors that will make your eyes melt.  But this one is not cheap, you'll need to spend at least a grand to get your hands on this bad boy. Although, 4k monitors with 144Hz are not really ideal because it's quite difficult to get more fps on these things. But, if you an enormous gaming monitor than Samsung CHG90 is not a bad choice and it's similar to 4k monitors as well.
Best 1080p Gaming Monitor
Resolution – 1920x1080p
Size – 27-Inch
Response Rate – 1ms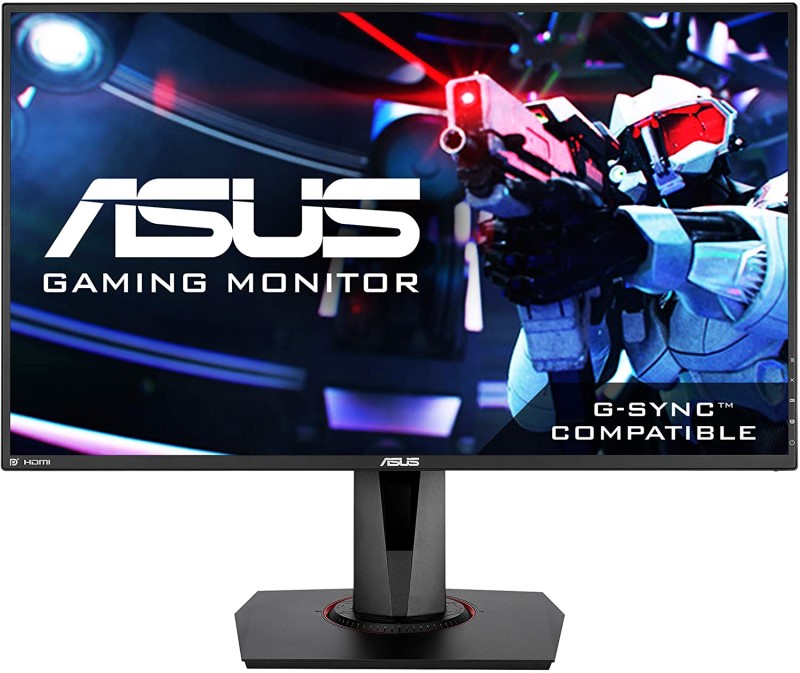 There's no doubt that Asus VG278Q is one of the finest 144Hz gaming monitors in the market. It offers flawless performance with an excellent response rate. G-Sync and FreeSync compatibility is also available with this monitor so it won't make a difference if you're running an Nvidia's GPU or AMD's. The display is quite smooth and thin bezels around the screen make it look really impressive.
Asus VG278Q offers a response rate of 1ms and a refresh rate of 144Hz and it is surely the best of the batch. If you're upgrading from a 60Hz monitor then you will observe a big difference between the two monitors. Most of the time, it is quite hard to tell them apart but when you're playing competitive games like Warzone, you could definitely tell that 144Hz offers a very quick response and give you a better chance of taking the first shot.  The blue light filter and the motion blur technology is really good touch and if you're planning to play for long hours then Asus VG278Q won't be tearing apart your eyes.
Asus VG278Q is not the brightness monitor but the picture quality is still better than most 144Hz monitors out there. The price of this gaming monitor is quite reasonable and if you're looking for a decent 144Hz monitor then I'd definitely recommend this one.
Best Curved 144Hz Gaming Monitor
Resolution – 1920x1080p
Size – 24-Inch Curved
Response Rate – 3ms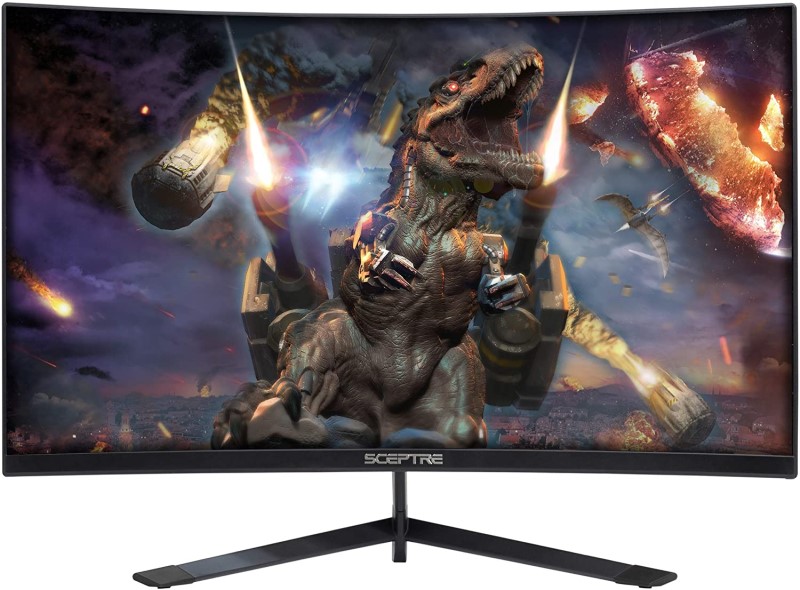 Curved monitors are really the future of gaming monitors and things like Sceptre Edge-less are already laying the foundation of what's next to come. The Sceptre Curved Edgeless is one of the best and the most budget-friendly gaming monitor available in the market that offers a 144Hz refresh rate.  These monitors offer a native resolution of 1920×1080 and the display is quite smooth. You won't be noticing any pixelation or extensive motion blur with this one. It offers sharper images but the response time is 3ms which is a bit longer than most 144Hz monitors.
This 24" curved monitor offers vibrant colors and the bezels are quite thin so you will be getting the full treatment. This monitor is also compatible with AMD's FreeSync which means that if you're running an AMD's GPU then you're in for a treat.
This Spectre Edge-Less Curved is quite cheap and when compared with its peers, the performance is really exceptional. For about $155, you can get your hands on this gaming monitor.
Other Helpful Articles: