Call of Duty: Modern Warfare has a lot for players to mess around with. Between its story mode, a massive amount of weapons and loadouts, and even multiplayer there are lots of options. There is also a Battle Royale coming soon. However, most players are in it for the online multiplayer. Each mode on there has its charms, Free for All is great chaos, and organized objectives modes like Ground War are a lot of fun. One of the latest editions in Cranked. This game mode is a fun twist on the Team Deathmatch formula, but one that really sets itself apart. These Call of Duty Cranked tips and tricks will help you get the most out of this game mode, with the right loadouts and strategies you can more games.
How Does Cranked Work?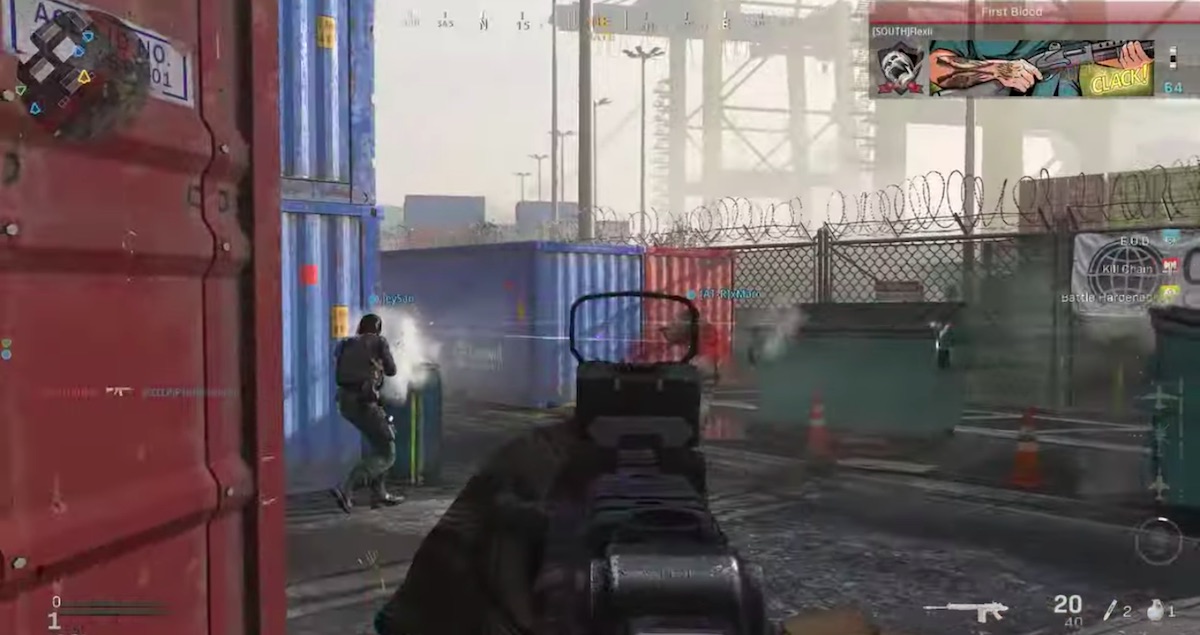 Cranked is a twist on the classic team Deathmatch formula. It rewards you with speed boosts for getting kills, but it also puts pressure on you to stay alive. It is a pretty engrossing game. This is how it works:
Players are on two teams.
After you kill a player, you get a speed boost.
You also get a bomb attached to you, this starts to count down.
More kills will delay this timer, so you have to get more aggressive as the fame continues.
Kills get you points, and making more kills with the timer gives you higher multipliers and lets you get the points you need to win a lot quicker.
The first team to 150 points wins the entire game.
This is a pretty simple twist. You operate in two teams, but every kill has to lead to a Rambo-Esque rampage, attempting to pick up more points before you get blown up. With the right loadout and strategies, you can make the most out of this brief timer window. These Call of Duty Cranked tips and tricks will help you win more games in this mode.
Call of Duty Cranked Tips and Tricks – Loadouts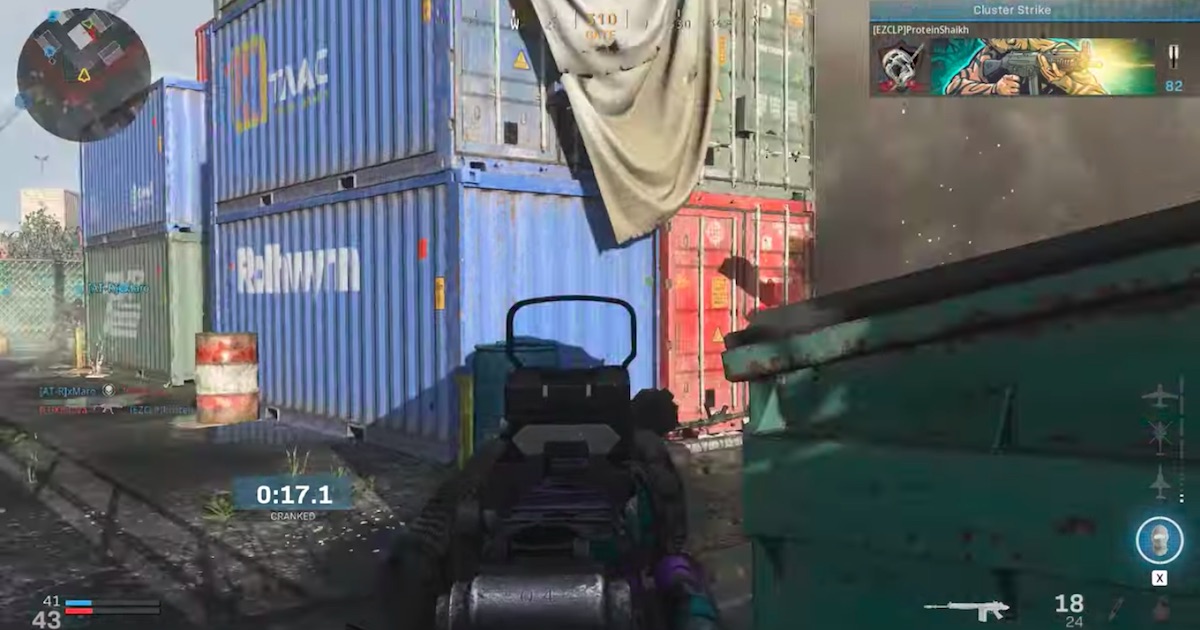 Loadouts are really important in Call of Duty: Modern Warfare. You should be using the right loadouts for the right mode. When you're playing in this mode, you need mobility. These Call of Duty Cranked tips and tricks will help you build the right set of weapons, killstreaks, and everything else to come out on top of this game.
Build a Balanced Loadout – This is really important, an improperly built loadout isn't going to be particularly helpful. Don't put on so many Gunsmith attachments that you don't know how your weapon works. Everything has to be working in tandem.
Speed – You're going to be working with speed boosts if you do well in cranked. Use weapons that can actually be helpful with this, like SMGs or Assault Rifles. High Powered Pistols and Shotgun can also really take advantage of things. Snipers likely won't have much fun.
Hip Fire – You're going to be hiring from the hip a lot, keep this in mind when picking attachments.
Throwables – When choosing equipment, throwable explosives are much more useful than traps. You're going to be moving constantly, use this equipment to push your enemy into weakened positions.
Snapshot Grenades – These are a great tool when you've got a countdown attached. You can spot where nearby players are, and begin thinking in terms of what you need to do if you want to get to the next kill before the bomb explodes.
Using the right loadout is going to be really helpful. However, you also to think about these strategies. These Call of Duty Cranked tips and tricks deal with just that.
Call of Duty Cranked Tips and Tricks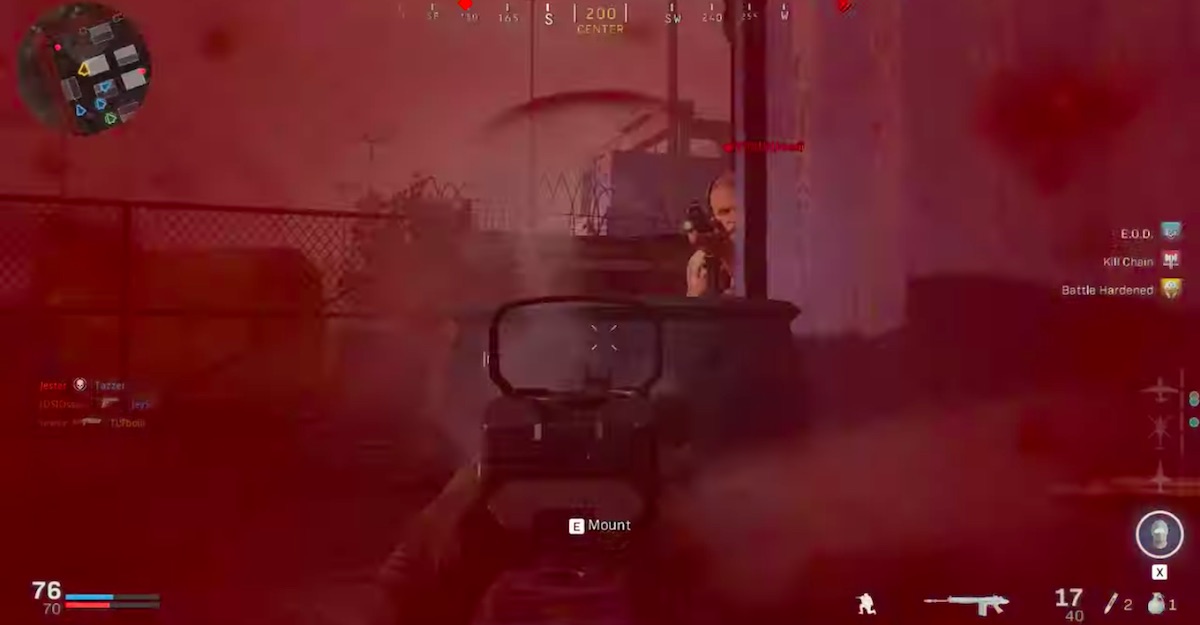 These Call of Duty Cranked tips and tricks go over some key tactics for the game modes. These should be helpful for making the most out of it and winning more games.
Hunt Players – Don't get defensive in this game mode. You're after kills, but you're also after other players. Enemies will have a countdown on them, meaning that playing too defensively isn't going to work here. Just search people out and stay on the move.
Communication – Running around with a ticking time bomb attached can be a bit stressful. If you want to make things easier on you and your teammates, call things out. Use communication to get a better picture of where enemies are.
Don't Get Pressured – You're going to get stressed with a constant bomb ticking away. The most important thing for Call of Duty Cranked tips and tricks is to not let the bomb get you flustered. You're going to make mistakes in these situations. Keep calm and try to get more kills, other players will take advantage of a time bomb with a target on their back.
Find Enemies Close to Death – Enemies that have a bomb of their own are going to be more panicked and not thinking as clearly, you can pick up some easier kills by taking an erratic enemy by surprise.
These Call of Duty Cranked tips and tricks should help you with this game mode. Getting more experience in with multiplayer is great for progressing through the new season pass, and preparing for the upcoming competitive Call of Duty action. Running the best Call of Duty settings is also going to helpful, or try out the settings of pro players for some inspiration!