Call of Duty: Modern Warfare has launched its first Season, full of extra content for players. There has been a lot for players to go through since release. One section is really the main event though. Missions and challenges to get skins are fine, but most players are in it for the multiplayer. Call of Duty: Modern Warfare has a massive amount of online modes, these range from simple Deathmatches to more complicated arrangements. One classic that many players concentrate on is Headquarters. If you're playing a lot of this objective-based mode, then these Call of Duty Headquarters tips and tricks are going to be really helpful for improving your performance and progressing through that Battle Pass quicker.
How Does Headquarters Work?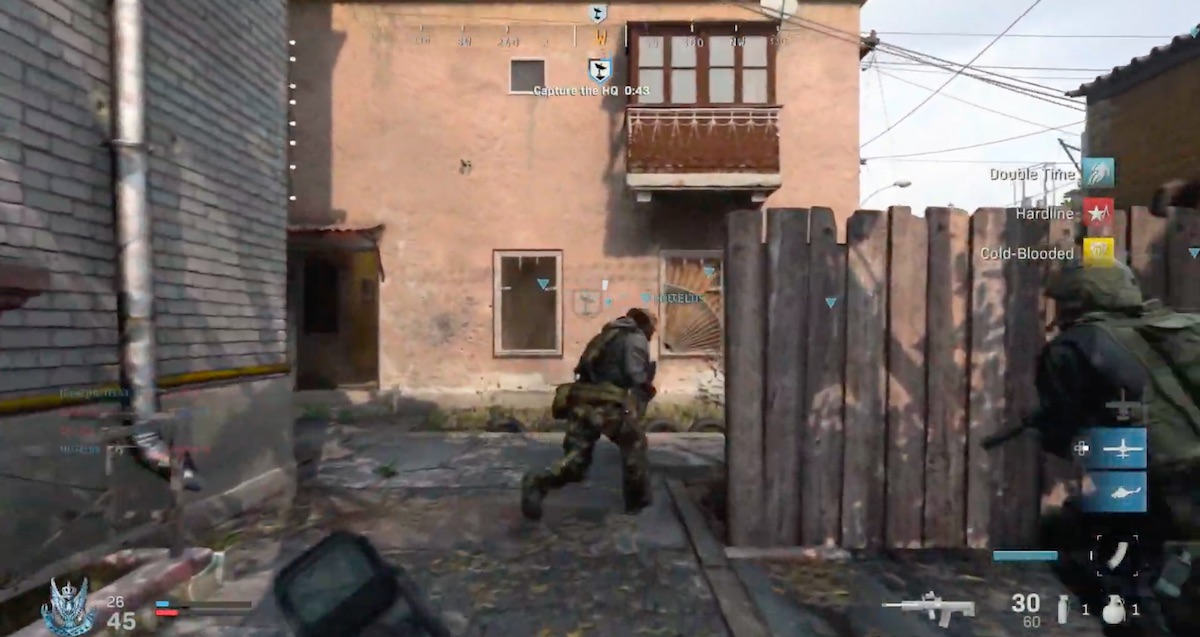 If you haven't quite got the hang of it, Headquarters is a very simple game mode. These are the basics.
It is an objective-based mode. What matters is getting points rather than just getting a load of kills. You get them a few different ways.
You need 200 points to win.
There is a 20-minute time limit, up from 15 in previous games. The bigger variant has no time limit.
Your team gets 50 points for capturing an HQ and 5 points every 5 seconds you hold the HQ.
Keeping control of the HQ is vital, this means organized defense to keep enemies out.
You get individual points too. 50 points for kills, 20 for capturing an HQ, and 5 points per five seconds of holding the HQ.
To capture an HQ, you need at least one player in proximity to it. The more players you have around, the faster you'll capture the HQ.
This is all pretty simple. However, concentrating around one small spot makes this a tactics heavy game mode. These Call of Duty Headquarters tips and tricks will help you get more points out of games.
Call of Duty Team Headquarters Tips and Tricks – Loadouts and Weapons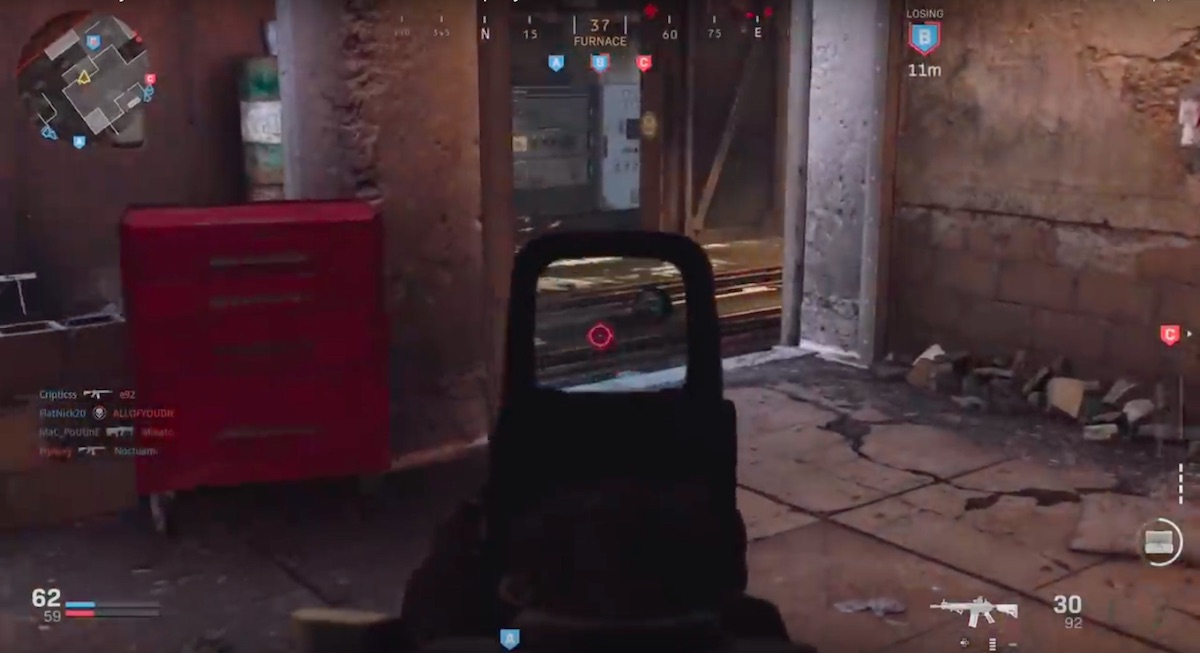 These Call of Duty Headquarters tips and tricks deal with one of the few aspects you have complete control of, what you take into a game. Loadouts and weapons are really important across the entire game. However, in modes like this, it pays to be organized. You can't just go with whatever you like best, you need to be playing a role.
Build a Balanced Loadout– This is vital for every game mode. Although, in Headquarters, your loadout has to work with your team. If you're playing with friends it is useful to work together on loadouts. Delegate tasks. Not every player needs to be running recon killstreaks, one focusing on recon is going to be effective. It needs to be a balance.
Close Combat –Shotguns and other close combat tools can be really effective for Headquarters. Especially in interior maps.
Recon – A team needs at least someone working to give you great visibility.
Mobility – Getting to objectives quickly and responding to enemy locations is key for taking and holding headquarters. More mobile loadouts are going to be more effective in this mode.
Call of Duty Headquarters Tips and Tricks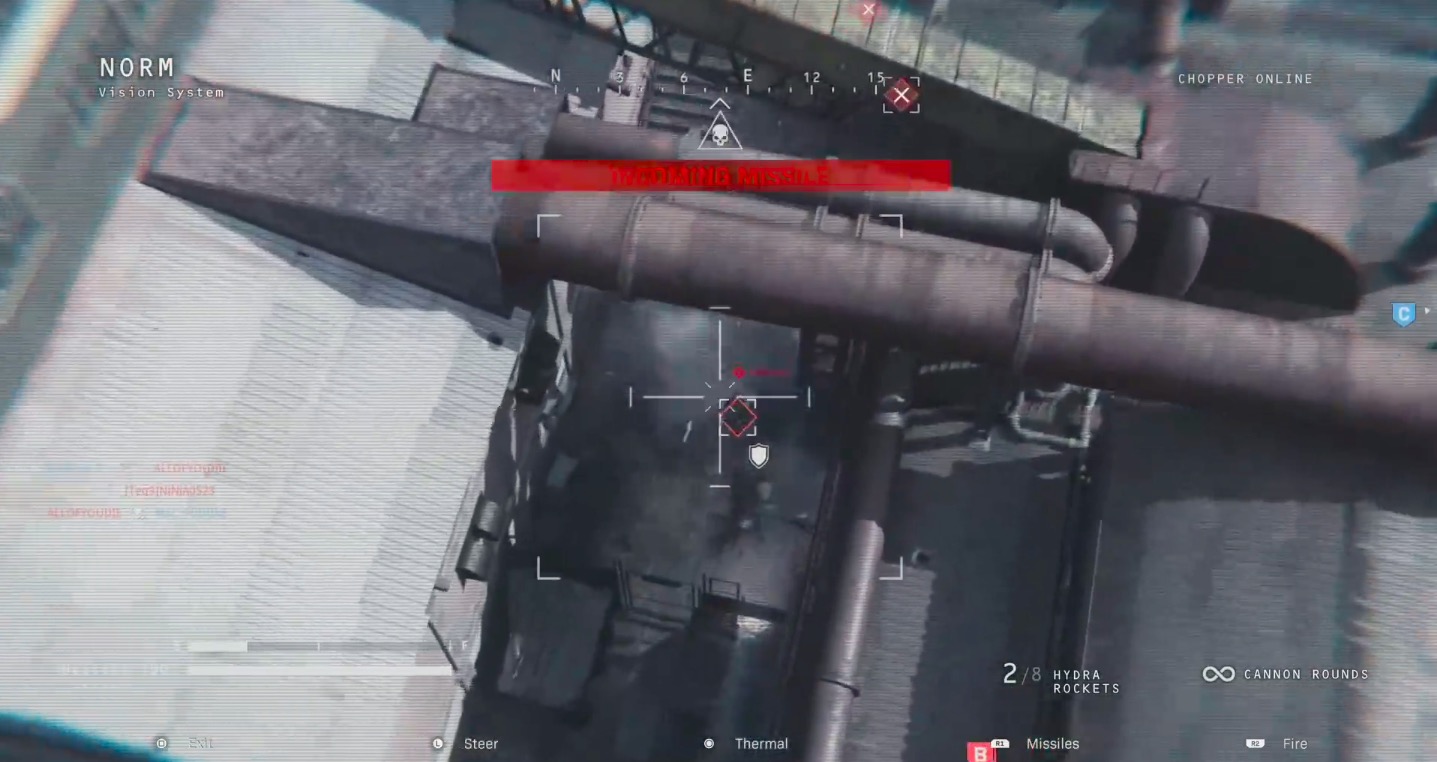 Outside of your loadout, there are some strategies and tactics to keep in mind during games. This game mode has some specific problems that emerge with players. By avoiding these problems, you have a better chance of winning.
Respawning – When you're defending an HQ, you won't respawn. This means every life counts. Once you've captured a Headquarters, keep things defensive and don't expose yourself. Otherwise, your team is going to be at least a man down for the entire defensive period.
Deployable Cover – The deployable cover can help you build around the HQ. this isn't Fortnite and you can't shut yourself in by building. However, laying out extra cover with these items is going to make it much easier for you to defend and rack up more points on the timer.
Attacking – When you're attacking a defended Headquarters, keep in mind how you would defend it. Limiting the angles that you're exposed by is vital to keeping hold of the objective. So, you should be attacking from every side. Try and break through their defenses by going in at a different angle. It is hard to fight a war on two fronts.
Stick Together – Sticking with your teammates and organizing attacks is one of the most important Call of Duty headquarters tips and tricks. You should try your best to stay organized and coordinate your attacks. This also applies to defense. Make sure no player is surplus to requirements. Everyone should have an area to defend.
These Call of Duty headquarters tips and tricks should help you with this game mode. Getting more experience in with multiplayer is great for progressing through the new season pass, and preparing for the upcoming competitive Call of Duty action. Running the best Call of Duty settings is also going to helpful, or try out the settings of pro players for some inspiration!