Call of Duty Modern Warfare has a lot to offer players. Some of the most exciting stuff though is the alternative options for playing the game. Realism mode is something really unique for an online shooter, but that isn't the only alteration you can make. There are also Night Maps available in the game. These are night-time versions of the regular game modes. These aren't just a cosmetic change though. With gunplay and environmental interaction being so realistic in Call of Duty: Modern Warfare, Night mode makes things pretty different. If you enjoy playing maps with a bit of a difference, then these Call of Duty Night Mode tips and tricks are going to be useful for you.
Night mode has quite a few differences to the regular game mode. On the surface, its just the time of day. However, this actually changes the way quite a few things work. Even your weapon attachments become different during the night, with certain attachments giving greater visibility. There is also the matter of your playstyle. Some tactics work better in the dead of night than in the unforgiving sun. Unlike games like Fortnite, playing at night realistically affects the way your vision works. These Call of Duty Night mode tips and tricks will help you keep the pressure on in the dark.
How Does Night Mode Work?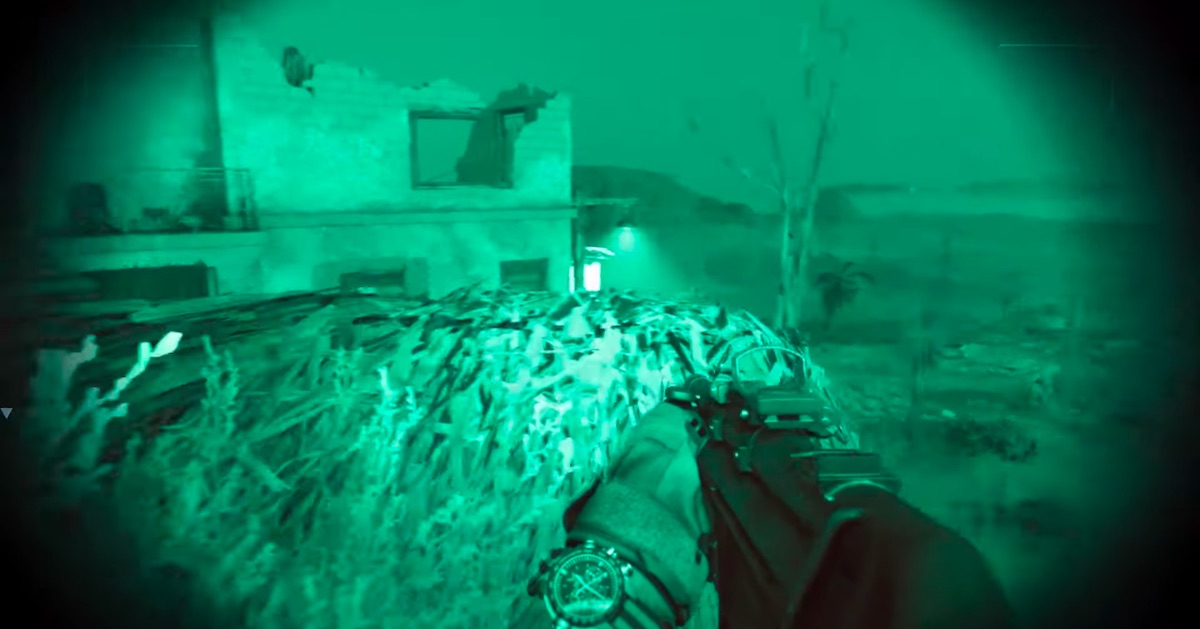 On the surface Call of Duty's Night Mode is just the same game in the dark. However, this actually changes things up quite a bit. You will need night vision goggles to actually see. These will help you to stay aware of what is happening, but they have downsides. They cause lights to flare which makes it really hard to see enemies or know what is going on. You can toggle the night vision goggles on and off depending on if you need them.
Weapons that don't have a laser attachment will gain one while you're using Night Vision Goggles. This is kind of an extra attachment, but not as fully as just equipping one. Your laser will not be visible while you're not aiming down the sights, and it will be visible to enemies as well as you. This can make it into an arrow pointing towards your location.
Night maps that are currently available are Azhir Cave, Hackney Yard, Gun Runner, and Rammaza. These are active on Team Deathmatch, and in the realism rule set. Realism and night mode together can be quite the disorientating game.
Call of Duty Night Maps Loadout Tips and Tricks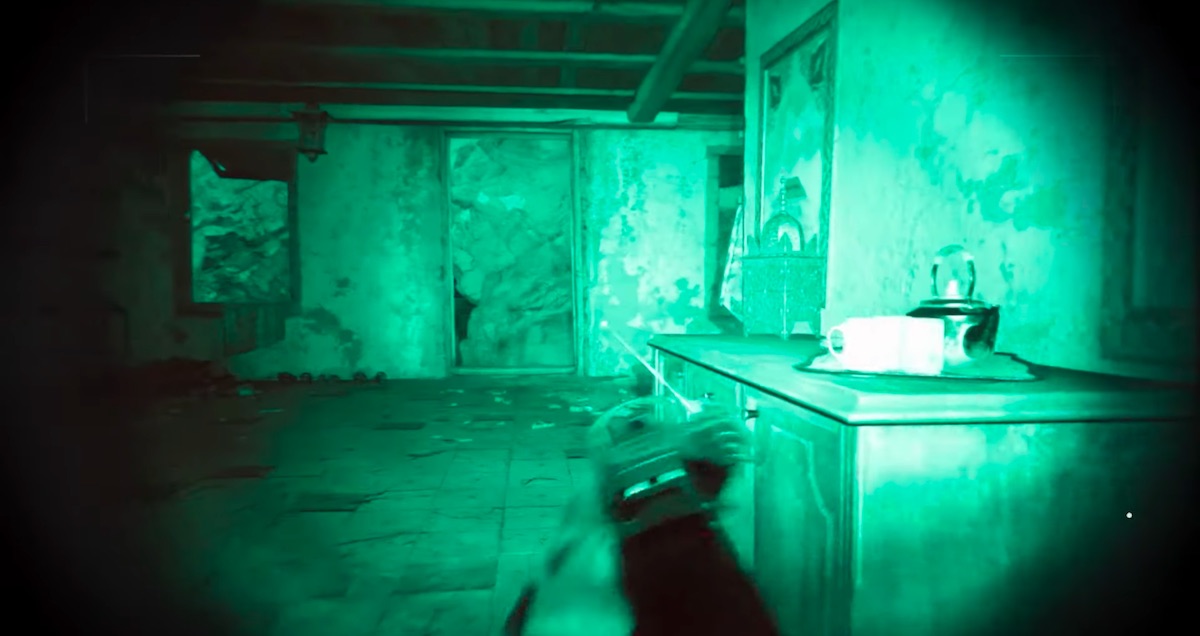 Night mode might not be a separate game mode, but it does need different loadouts. The way the night interacts with your attachments makes a slight alteration to Gunsmith a pretty good idea if you want to keep your weapons effective. Some equipment even has more value at night, and some perks can help you take advantage of the darkness. These are some Call of Duty Night mode tips and tricks so you can build a great night time loadout.
Gunsmith – In Night Mode, you should be using a different set of attachments. Specifically, suppressors are going to be the most helpful for you. You can use these to stay undetected and use the dark to your advantage.
Lasers – If you don't need a laser in non-night vision goggle situations, don't waste an attachment slot on one.
Weapons – Building a balanced loadout is really important. The start of this is your weapon. Have a good close combat secondary, it is important to get in close.
Recon – Recon equipment like the Heartbeat Sensor and Snapshot grenade are really useful. Positioning is a bit more difficult at night, so these tools can get rid of that handicap.
Flash Grenade – This is even more effective in the dark. It makes it near impossible for enemies to function since it pretty much blinds night vision goggles.
Thermite and Molotov Cocktails for Light – These throwables emit light when they begin to burn and stay burning for a little while. You can use them to illuminate things you need to see, zone enemies into areas and even to blur and disrupt your opponents' night vision.
These Call of Duty Night mode tips and tricks are helpful for building the right loadout, but you also need to be using the right tactics.
Call of Duty Night Mode Tips and Tricks – Tactics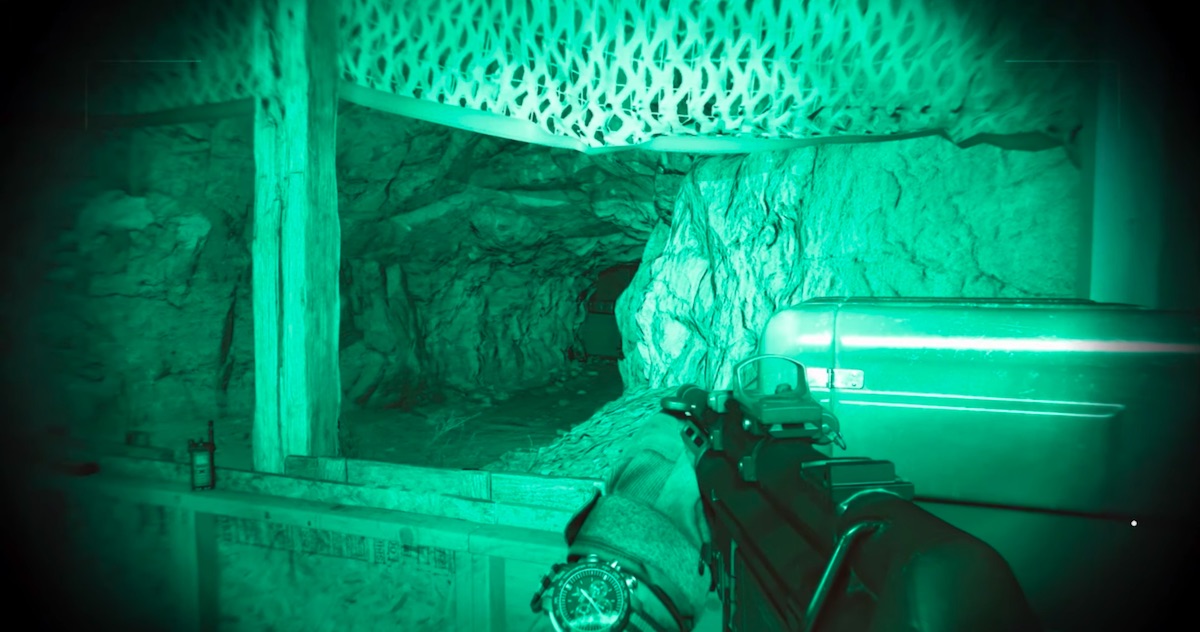 Night Mode is pretty different and quite fun, but a lot of players don't know how to operate in it. Too many people just play normally, without accounting for the changes in circumstances. You need to use the right tactics to change the way you approach enemies in this mode. These are some good strategies to keep in mind during Call of Duty Night Mode:
Strategies and Tactics
Night Vision is Flawed – Night Vision isn't the solution to all your problems, only use it when you actually need too. Environmental light gives you much more of an advantage than just using your night vision goggles.
Lasers – Your laser reveals your position, don't use it unless you have to. This makes lining up shots difficult, but this is just one of the fun bits of Night Mode.
Track Enemies – Players are going to expose themselves whenever they line up a shot. Always chase up where that laser came from, its often an easy kill or at least the element of surprise in a firefight if the laser wasn't pointed at you.
Play with Light – These Call of Duty Night Mode tips and tricks are mainly about using light to your advantage. This is the major difference in this game mode. You need to use it offensively. By the use of perks, lasers, and Night vision, you can control your enemies' access to light. This can help you push them into areas, take them by surprise, or just disrupt them.
Communication – If you're planning an ambush aided by light-emitting equipment, have your team ready. You need to all be on the same page to make these kind of attacks effective.
Thermals – Thermal optics can pick up heat and aren't as easily disrupted as Night vision, consider using these in this game mode.
These Call of Duty Night Mode tips and tricks should help you with this game mode. Getting more experience in with multiplayer is great for progressing through the new season pass, and preparing for the upcoming competitive Call of Duty action. Running the best Call of Duty settings is also going to helpful, or try out the settings of pro players for some inspiration!