Call of Duty: Modern Warfare has launched its first Season, full of extra content for players. There has been a lot for players to do since release. One section is really the main event though. Missions and challenges to get skins are fine, but most players are in it for the multiplayer. Call of Duty: Modern Warfare has a massive amount of online modes, these range from simple Deathmatches to more complicated objective games. Search and Destroy is one of the most popular game modes. It has been around a while, but that hasn't spotted it from feeling fresh. These Call of Duty Search and Destroy Tips and tricks will help you perform better in this mode, and rethink your strategy.
This game mode has great potential for racking up XP. Both between objectives and kills, this game has many different rounds and it goes pretty fast and lots of opportunities for kills. It is perfect for progressing through the Battle Pass quicker or even grinding XP to level up a weapon. Rounds are really quick, so it is important to know what you're doing in this game mode. These Call of Duty Search and Destroy tips and tricks can help you out there, a solid loadout and the right strategy can really give you the upper hand.
How Does Search and Destroy Work?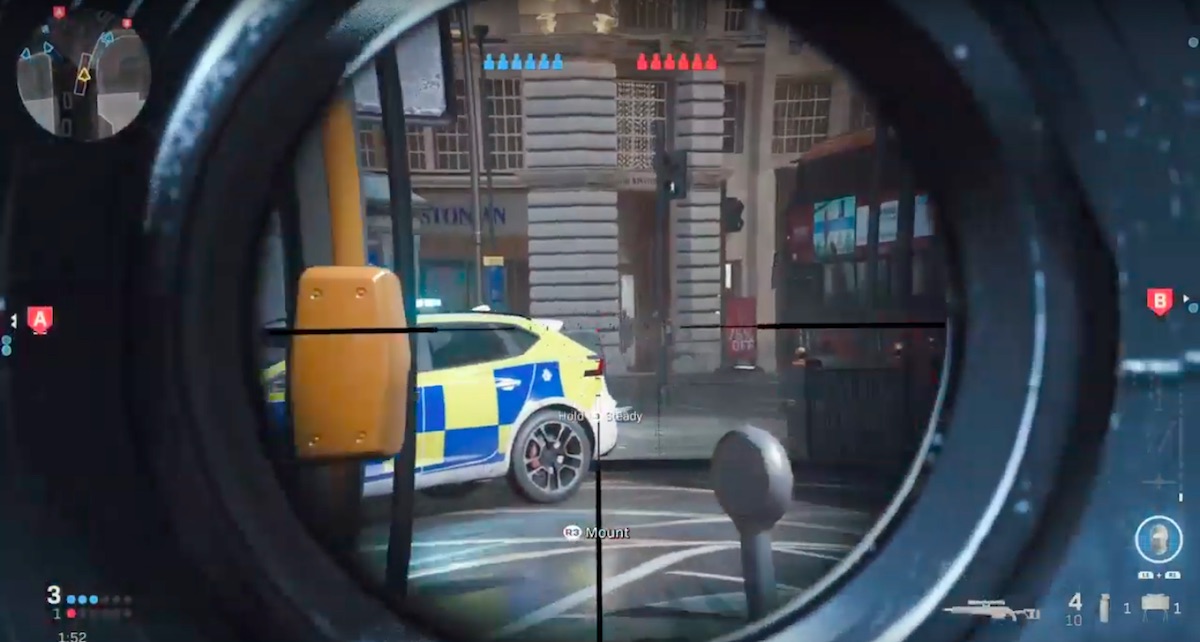 Search and Destroy has stayed pretty familiar in each iteration of Call of Duty. This time around, things are quick and action-packed. This is how it works.
Rounds last only two minutes.
6 Rounds to a game.
Up to 6 players.
It is a one-sided game mode. There is an attacking team and a defending team, rather than teams competing at the same tasks.
You take turns as attackers or defenders.
Attackers have to either eliminate the defending team or detonate bombs.
Defenders have to defuse these bombs.
Later rounds will have more objectives, making it harder for defenders.
These are pretty much all of the rules of the game. These Call of Duty Search and Destroy tips and tricks will help you make the most out of each short two-minute round.
Call of Duty Search and Destroy Tips and Tricks – Loadouts and Weapons
You don't have a lot of time to work with in Search and Destroy. This makes your loadout pretty important. This is something you have all the time in the world to work on. So, you need to make the most out of this by going in with an optimized loadout.
Build a balanced Loadout – This is important everywhere in Call of Duty, but here it definitely is. With short rounds, you can't just keep going with your normal loadouts. Search and Destroy needs its own specific loadouts made, ones that can get to work in a short amount of time. Balance your main weapon with equipment to seize control of points.
Mobility – When you're choosing a main weapon, go for mobility. Snipers won't be helpful here. Close combat and Shotgunsare going to be effective. The mid-range is definitely useful. You need a weapon that can push ahead early and take control of the game.
Equipment – Choosing the right equipment is maybe the most important factor in Search and Destroy. The amount of time a smoke grenade is active for is a considerable chunk of the game. Keep this in mind, with the right loadout you can have grenades hindering your enemies in the objective for half of the entire round time.
Killstreaks – You're not going to get Juggernaut in this game mode. Don't even try. Be sensible here, go for killstreaks that are at least possible in such short bursts, which is very few of them.
Claymores – Claymores make a good choice of equipment for Search and Destroy. You can easily make a blockage that takes around for your team using one of these.
Perks – Use perks to minimize your damage from enemies' grenades, and help you stay alive and mobile for the entire round. Consider not using too many recon perks, as you don't really have time to hunt.
With the right loadout, you should be set up for a great game. However, you need to think through your strategy too.
Call of Duty Search and Destroy Tips and Tricks – Tactics
These Call of Duty Search and Destroy tips and tricks are going to be helpful for finding the right strategy. You have to think through your actions, so these are some good tips to follow to avoid those common mistakes.
Death – When you die in Search and Destroy, there is no respawn. Be careful. If you rush in and die quickly, your team is a man down in a really frantic game. Losing a few players early one will cost you the game.
Get the Bomb – Someone needs to be on bomb duty. As silly as it seems, a common problem is players not knowing who is going to be taking the bomb. This can leave everyone scrambling or someone not trying very hard as they reluctantly take this role.
Use Your Equipment – You don't have long, so use your equipment as much as you can. Equipment can give you an advantage for long enough to win an idea round. Don't be too precious about it, use it as frequently as you can.
Stick Together – You'll be picked off easily alone. Stay with your team and focus on the objective.
Plan Roles – An organized Search and Destroy team will make short work of most random enemies. A fast, clearly organized, push can put you ahead really quickly.
These Call of Duty Search and Destroy tips and tricks should help you with this game mode. Getting more experience in with multiplayer is great for progressing through the new season pass, and preparing for the upcoming competitive Call of Duty action. Running the best Call of Duty settings is also going to helpful, or try out the settings of pro players for some inspiration!