Escape from Tarkov might be a while away from release, but it is a deep and complex game already. There is a really complicated in-game economy and loadouts, but there are also plenty of maps available. If you really want to dominate in raids, you've got know the maps like the back of your hand. The realistic approach to gameplay gives very little space for you to figure out where things are or be confused. This isn't the time to be wandering around like a tourist. This Escape from Tarkov Factory map guide covers one of the most unique and strange maps in Tarkov.
Factory is a bit different to other maps available. It isn't wide and open like Reserve or sectioned off with chokepoints like Customs. This map is mainly played vertically, which makes it something of an oddity. In Tarkov. It can be a strange and disorientating place for newcomers. This is the type of map where it really pays off to know what is going on. You need to be completely aware of your surroundings if you want to survive here.
Escape from Tarkov Factory Map Guide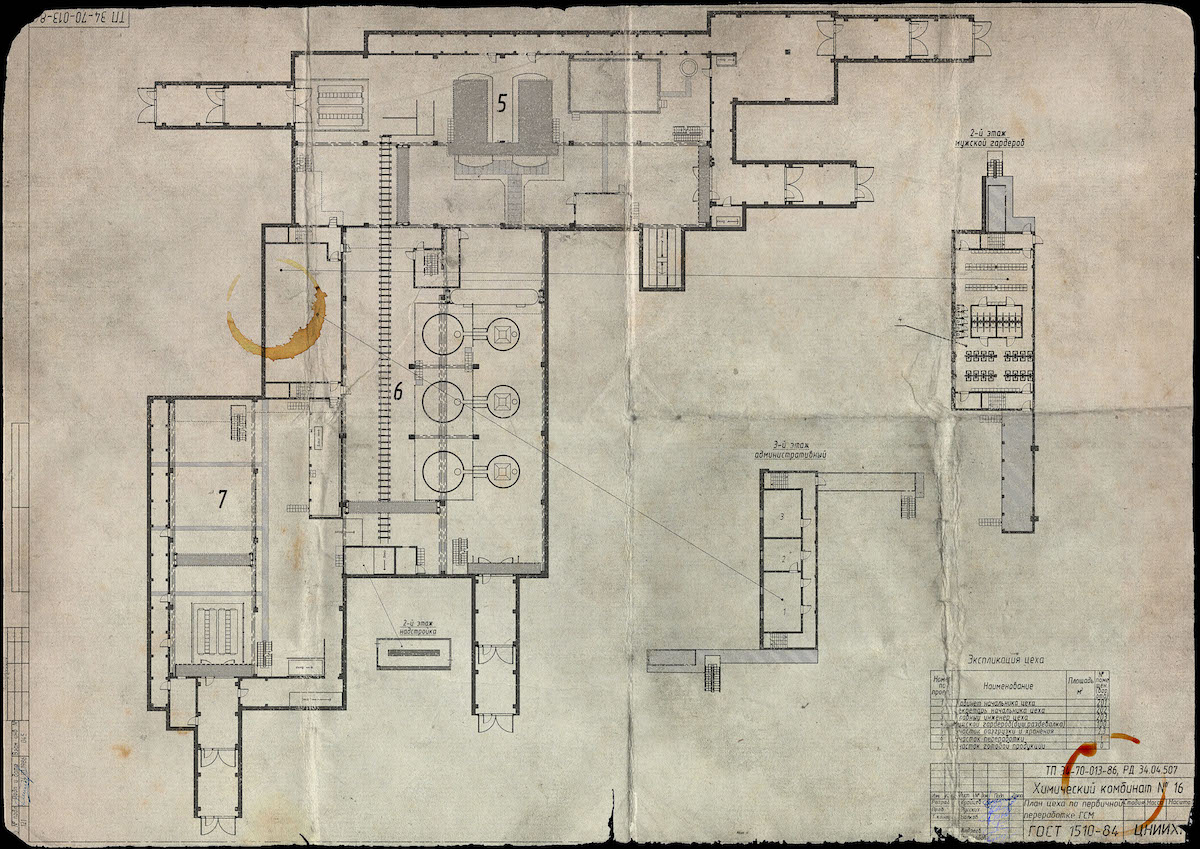 To perform well in raids on Factory, you need to have a good sense of where everything is on this map. The first thing to understand is that it is played much more vertically than other maps in the game. There are second and third stories to the map and a section of underground tunnels. This can make the location a bit more complicated. To further liven things up, a lot of these places look pretty much identical.
The sameness of your surroundings is what causes trouble in the Escape from Tarkov Factory map. You don't get the same UI clues as you would in other games, so your own bearings and ability to recognize your position are vital. This is difficult since most places look quite similar. If you're really struggling with positioning on this map, trying things out in offline mode is definitely helpful.
There aren't too many spawn points here and you're typically pushed towards the same extraction point. This changes things up with the flow of the map. The spawn points are few, so recognizing which one you're using is important for getting your bearings quickly. You should try and look for these signs when you spawn, recognizing one will instantly show you where you are and where you need to go:
If you spawn by a red blinking light, you're at an underground spawn.
An area with containers and a staircase has a few separate spawns, but this locale is always recognizable from this.
Some spawns come out by a forklift, near silos and factory doors. This is the other batch of spawn points.
Flow and Chokepoints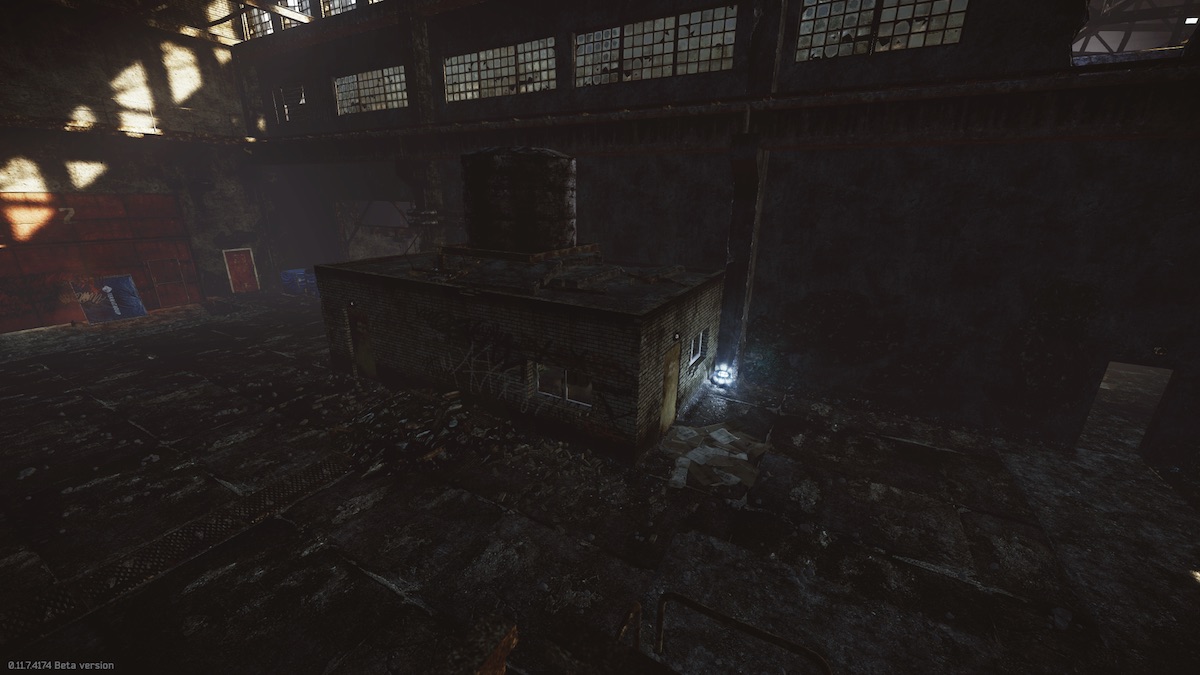 The flow of the Escape from Tarkov Factory map is unique. The spawn points might be grouped together in different areas, but the game doesn't force you into the center to loot and extract. This map is a bit small for that type of gameplay. Instead, there is one large extraction option that tends to dominate PVP. If you acquire the Factory Key then you have a lot more options, but this system does mean that players will concentrate on the Factory Doors extraction area.
One particular hot spot early in the game is the Sky Bridge. This area has an office with some of the best loot on this map. This means this area is always contested by players trying to get that loot out quickly. The bridge just by it is also a hotspot for PVP.
The Underground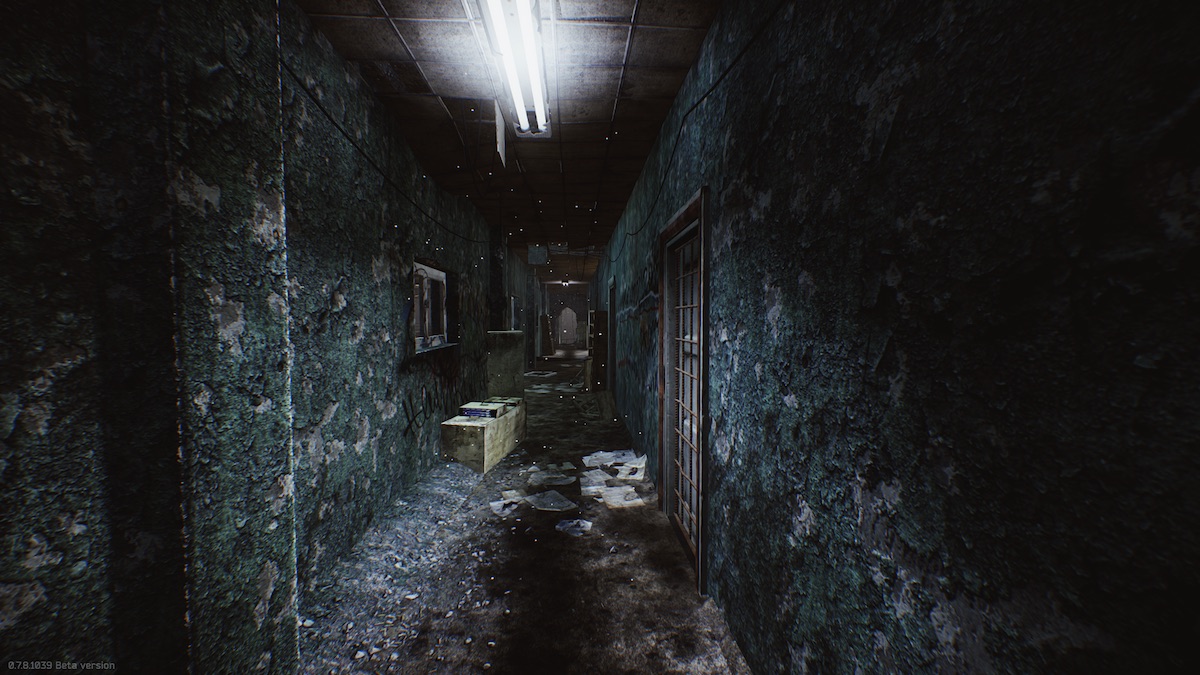 The underground area on the Escape from Tarkov Factory map can be a bit confusing for new players. However, learning how to properly get around it is really important.  Once you know how to navigate it easily, it becomes a great asset. You can use its entries and exits to duck in and out of firefights. This gives you a quick getaway if needed, an opportunity for an ambush, and a place to reposition to seize the advantage in a game.
This is all pretty helpful, but first, you've got to learn the underground area inside and out. Look around in the offline mode and try to get a feel for where the exits and entries are. Doing this will help you learn when and where you can use the underground as an escape, and utilize it better in-game.
Who Should Play Factory?
Factory can be a lot of fun, but it isn't for beginners. This map can be disorientating, irritating, and hard to navigate unless you know it well. It is also better suited to close and mid-range combat than long. This makes it quite a specific sort of warfare for PVP. However, for those looking for fast-paced PVP and the possibility of coming away with some really good loot, this map would be a great choice. Factory can work well for you, but you should try to put the time into learning it before you expect too much of this map.
No matter which map you play on though, you make sure you're using the best Escape from Tarkov settings if you want to come out on top of more games.