Escape from Tarkov might be a while away from release, but it is a deep and complex game. There is a really complicated in-game economy and loadouts, but there are also plenty of maps available. If you really want to dominate in raids, you've got know the maps like the back of your hand. The realistic approach to gameplay gives very little space for you to figure out where things are or be confused. This isn't the time to be wandering around like a tourist. This Escape from Tarkov Reserve map guide covers one of the most dynamic maps in the entire game.
Reserve is pretty different from most Tarkov maps. This is one of the newer additions, and it shows off a lot of what the game can do. There are dynamic elements like LMG Mounts, a new Scav Boss with a new AI, and a different approach to controlling the flow of the action. While it is a bit more difficult to master, Reserve is a rewarding map that gives players the opportunity to play pretty much any way they want. The open spaces while fun, can also be dangerous if you don't know what you're doing.
Escape from Tarkov Reserve Map Guide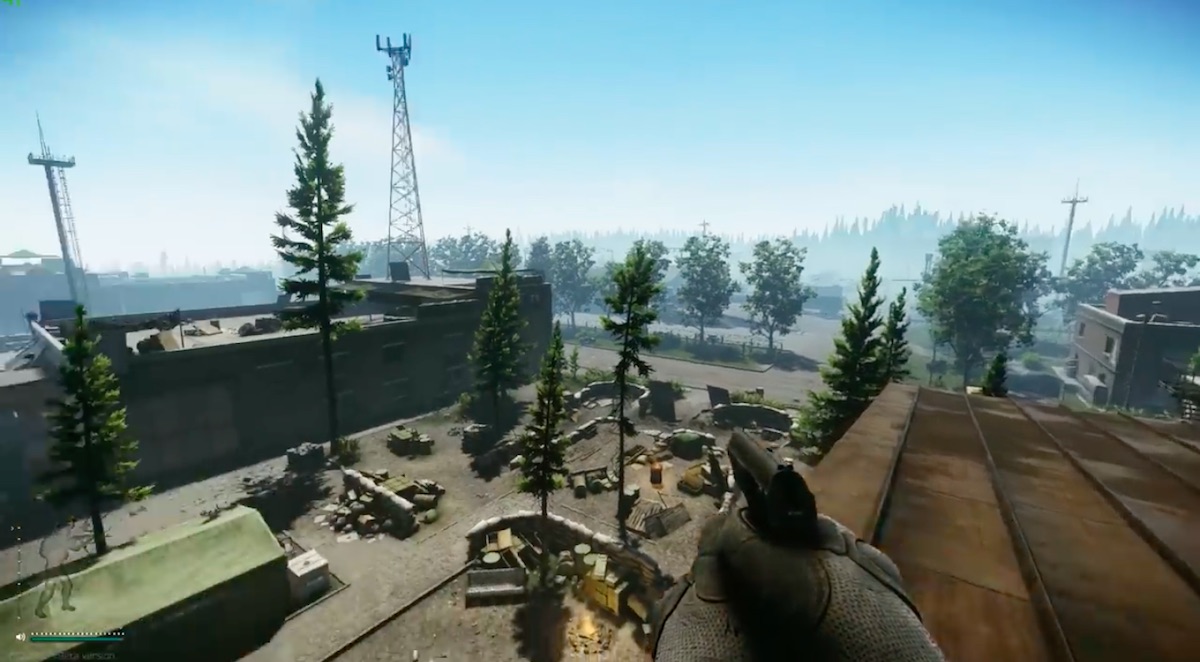 Reserve is set in an old military base, which contributes to some of the more unique elements around the map. Scattered across this open space are a number of POIs and features.  There are burnt-out tanks, plenty of bunkers, a lot of stress dressing compared with other Tarkov locations. While there is a lot here, it is considerably more open in its design. The area can't be easily divided into segments or sections. There is even a pretty large underground area if you look for it. This playground type map is pretty different in terms of gameplay, there are few mechanics forcing you down a certain route or shepherding players through the map.
There are different spots around the Escape from Tarkov Reserve map which suit different types of players. If you're looking to work on your close combat or sniping, this is a great map to do so. However, if you're after loot then this is also a good map to be on. There are lootable locations scattered all around the place. If you know you're doing, you can make a good amount from this map. Even if you're just playing for fun, the bunkers typically have a solid selection of easily grabbed materials.
The major POIs on this map can be grouped into three areas. There is the Radar tower that overlooks the map, which is great for snipers. A central area with the Queen building and other great loot buildings. Then there is a train station and an armored train. This map also features a pretty extensive underground section, which could almost be a map on its own.
Spawn Points and Points of Reference
With such big maps and few UI clues, you need to know where you are on the map as soon as you spawn. While this map is pretty big and open, there are some key features that you can use to find your way around. When you spawn, you should immediately try to find one of these landmarks. Form here, you should be able to judge which spawn point you're using in that game.
The biggest and easiest points of reference for the Escape from Tarkov Reserve map is the dome sniper tower. This is big and pretty much visible for the entire left-hand side of the map. This is also easy to locate once you spawn. A quick glance around the map just above your normal viewing height should reveal its location.
If you can't spot it, you're on the other half of the map. The train station is a good point of reference. While this isn't as big as the Dome, it is fairly easy to spot. With these two reference points, you should be able to figure out your location on the map pretty easily. This lets you get right into the action since you're immediately orientated to where other players may be heading.
Escape from Tarkov – Reserve Flow and Chokepoints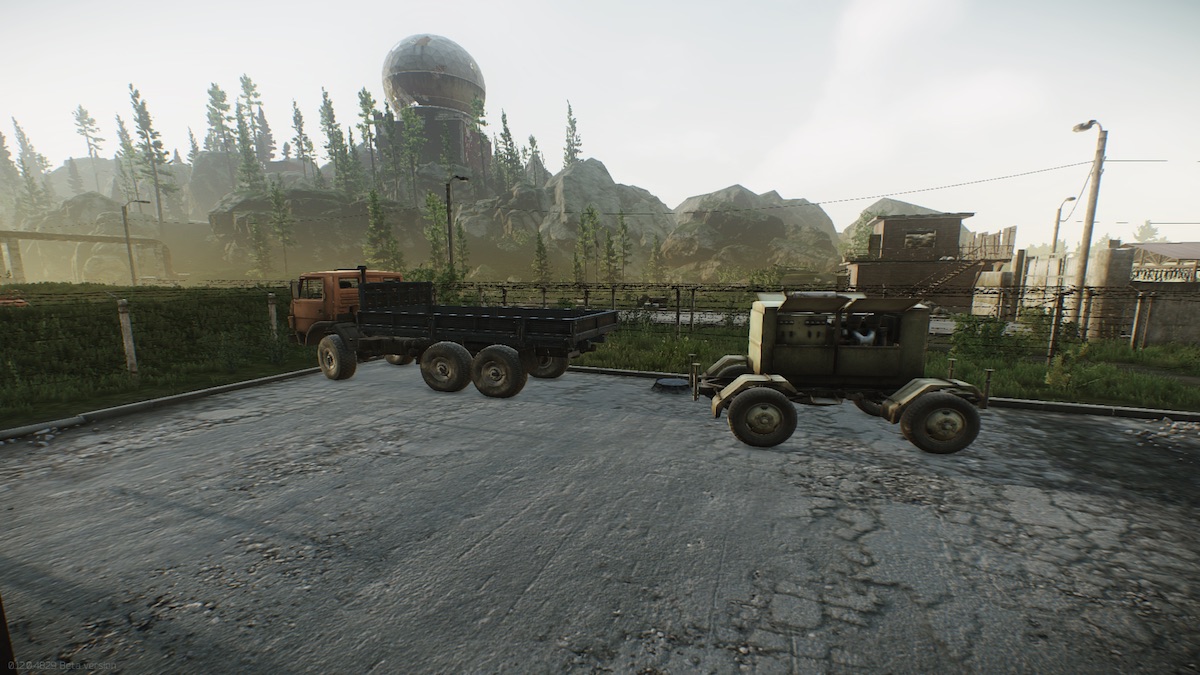 The flow of the Reserve map is different from others. Since it is a lot more open, there aren't any normal chokepoints. You're not actually pushed through to other sides of the map. Instead, the flow is pretty open to however you want to play. There is a lot of other buildings and loot around that aren't hot zones.
If you are looking for concentrated action on Reserve, the train station and the dome tend to be popular spots. However, a lot of the map is about looting and extracting. There are dynamic extractions so you should be able to move around and pick plenty of different smaller spots to hit an extraction.
Snipers
The Escape from Tarkov reserve map is fantastic for snipers. The real thing you're looking for here is the Dome tower. From this outlook, you have a clear shot at pretty much the entire map. This does mean that the Dome is a popular spot though. Before you approach, it is best to scan the dome and try to work out if it is occupied. This should decide your approach.
Even if you're in the tower, you need to be vigilant about players coming up to take your spot. This is pretty common given its desirability. You can also take shots at the tower from below, since it is relatively open. Whether you're in the dome or taking shots at whoever is, Reserve is a fantastic map for sniper duels.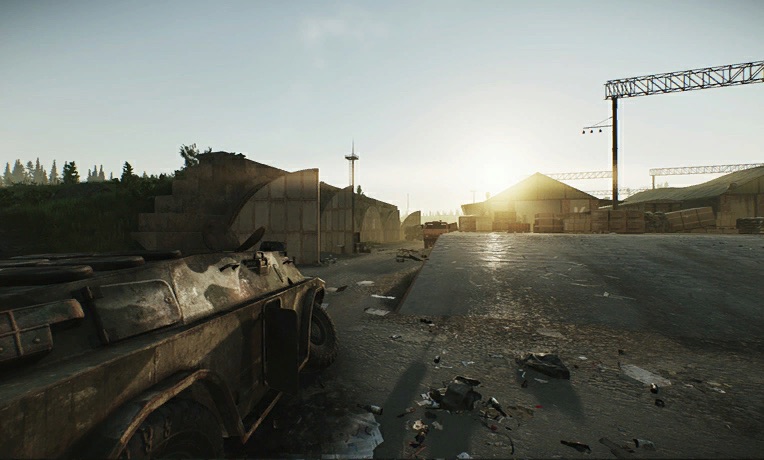 Scav Boss
The Scav Boss on this map is the most advanced one we've seen so far. He has a much more fleshed out Ai and some guards that make themselves into a real threat. The boss is Glukhar. He typically spawns around the K Buildings, or around the Dorms. He can also spawn around the Repair Depot, but this is much less common.
This boss has 6 guards with him, and each has a more advanced AI. It's safe to say they're pretty aggressive. Typically, a few of them will break off to chase you down once you engage, while some hang back to protect the boss. The best strategy is to lure them into an enclosed space and take them out as they enter. Their AI is a lot more advanced, but they still enter through a doorway. Otherwise, they can be pretty difficult to take on in a straight fight. Be sure to take out some of the guards before you attempt to take the boss.
This is the loot you can expect from Glukhar:
Ash-12 Assault Rifle
Springfield Armory M1A
Submachine Gun 19-01 Vityaz-sn 9X19
Stechkin Automatic Pistol 9x18PM
Silenced Stechkin Automatic Pistol 9x18PM
F-1 Grenade
M67 Grenade
Fast MT
LZSh
Armasight NVG Mask
Wilcox Skull Lock Head Mount
11 Tactec Plate Carrier
Ars Arma A18 Skanda Plate Carrier
ANA Tactical M2 Armored Rig
Cyre Precision AVS Platecarrier
Wartech TV-110 Plate Carrier
ANA Tactical M1 Armored Rig
Haley Strategic D3CRX Chest Harness
PACA Soft Armor
TerraGroup Labs Access Keycard
GP Coin
IFAK
Lab Blue Keycard
Who Should Play This Map?
The Escape from Tarkov Reserve map is one of the most versatile and interesting in the game. For the most part, it is a great place to grind to get loot to sell. However, it doesn't mean you should avoid if you're in the mood for some PVP. Reserve is a fantastic place to go to practice sniping or any other PVP interaction.
No matter which map you play on though, you make sure you're using the best Escape from Tarkov settings if you want to come out on top of more games.