Escape from Tarkov might be a while away from release, but it is a deep and complex game already. There is a really complicated in-game economy and loadouts, but there are also plenty of maps available. If you really want to dominate in raids, you've got know the maps like the back of your hand. The realistic approach to gameplay gives very little space for you to figure out where things are or be confused. This isn't the time to be wandering around like a tourist. This Escape from Tarkov Woods map guide covers one of the older maps in the game.
Woods is a map that it's pretty easily understood just from the name. However, there is a lot more here than just trees. The inlet of water controls the action and forces chokepoints, and the lack of buildings isn't even a deterrent for snipers. While loot isn't quite as plentiful as it is on maps like Reserve, this map has a lot of PVP action.
Escape from Tarkov Woods Map Guide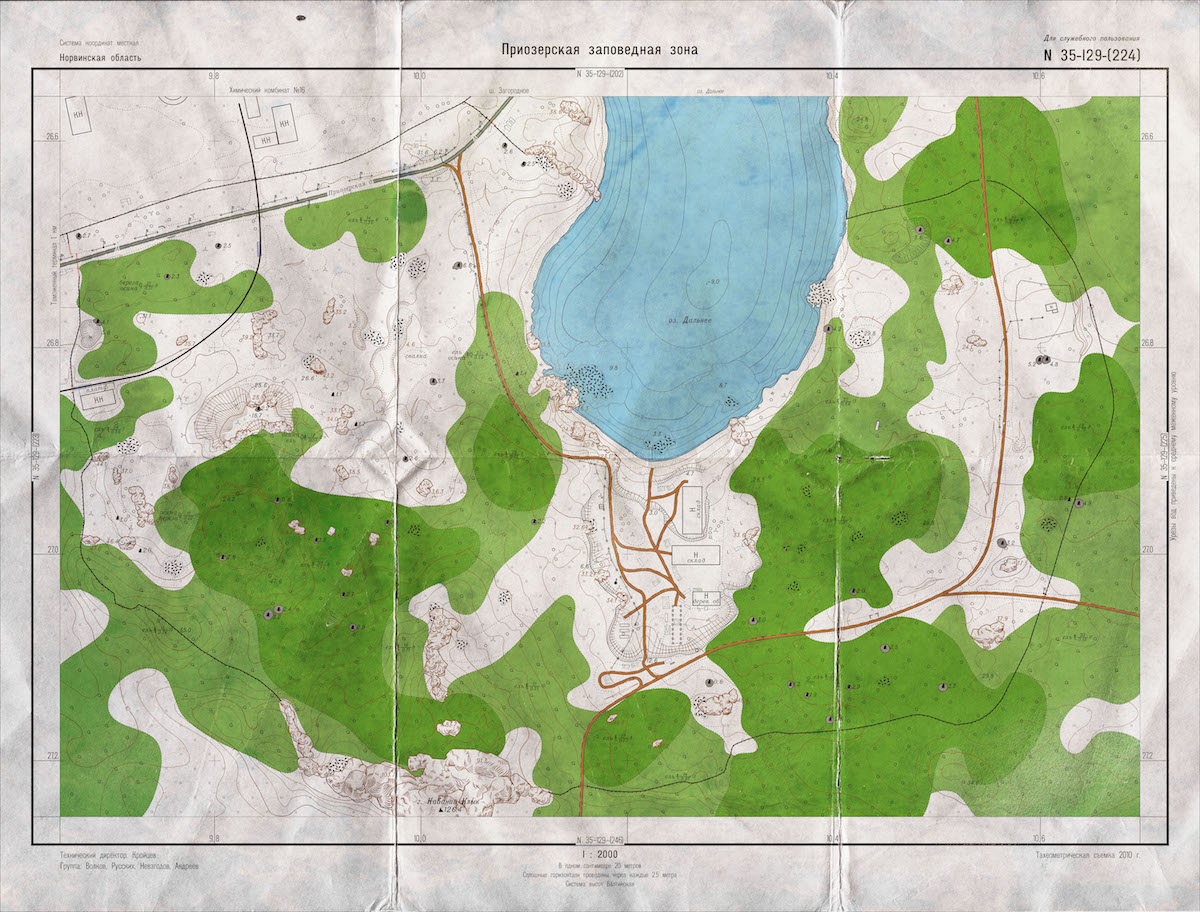 Woods is a larger sized map, but about average if you subtract the unplayable areas of water. It is pretty barren aside from some large POIs. However, the terrain of the map outside of these is really what gives it its defining gameplay. This map is something different, while it can be confusing to beginners there is a lot to gain from learning its ins and outs.
The spawn points for this map are largely spread across the two opposite sides. You will either spawn on the left or the right or by the water. Any of these spawn points is going to push you towards the center and across into the opposing side to get to the extraction points.
Spawning in Escape from Tarkov is a little harder than in games like Fortnite since there aren't any UI clues to help you out. You need to perfect finding where you are on the map as soon as you spawn. To do this, always check for a point of reference that can immediately show you where you've spawned, and where you need to head. These are some of the features you should learn to look out for:
If you spawn near the water, this should be obvious. Which side of the map you're on will be clear by which direction the beach is from you.
On the left and right-hand sides of the map, you spawn in fairly hard to distinguish woods. The Scav house or the large road can help you find where you are on the right-hand side. The left-hand side is harder, so it is obvious to most players from the lack of these points of reference.
Escape from Tarkov Woods Flow and Chokepoints
The Escape from Tarkov Woods map features pretty long matches where players can push each other into various areas and then retreat quite often. However, despite the time and space to be fluid, you'll often end up in the same hot zones and chokepoints. This is because of the flow of the map. It pushes players into areas to loot, then other areas to extract. This sets a pattern for players that forces them into a confrontation.
In the Escape from Tarkov Woods map, the chokepoint is the center. In this area, the map becomes considerably narrower and harder to pass through. With the Lumber Yard here and Scav spawns too, pretty much everyone has to move through this spot. This is the biggest chokepoint and hot zone, and definitely the place to go for those looking for PVP.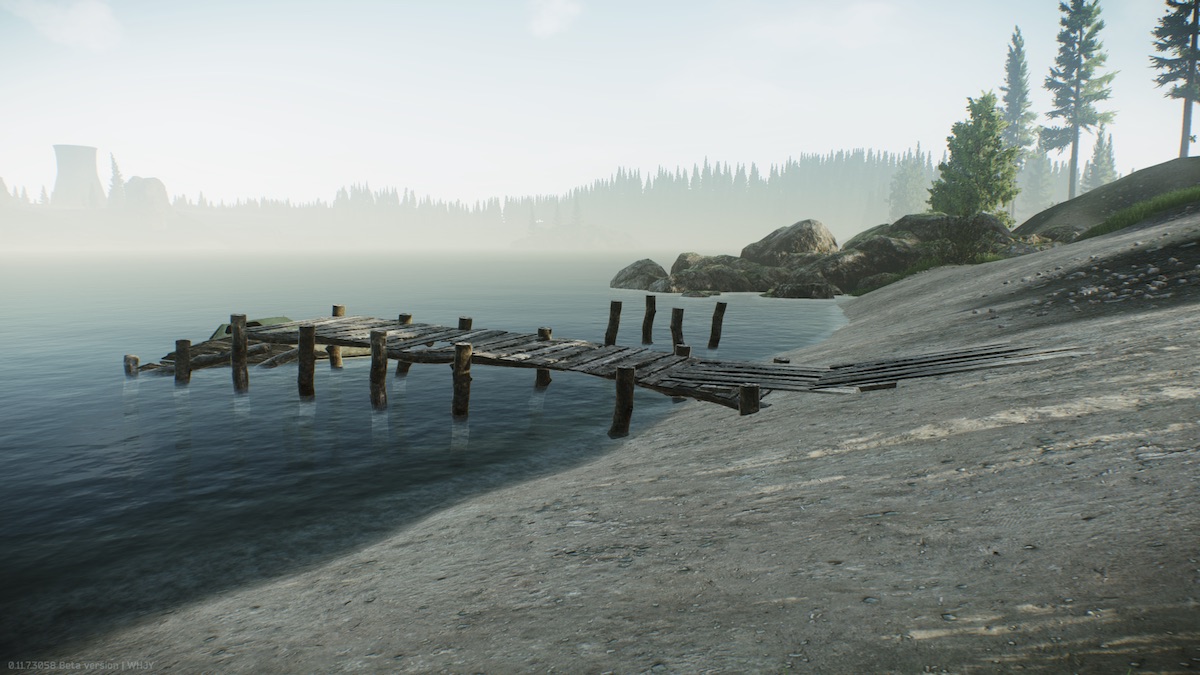 Snipers
Woods might not immediately look like a great sniper map, but it is actually pretty solid for these players. Despite the absence of towers, you're rarely far away from a good sniper shot.
The lake itself contains a small peninsula which is a perfect sniping spot for that side of the map. In the woods, large rocks are located pretty evenly, all of which give you a decent view to take out opposing players. To the right of the yard, there is a large rock which gives a fantastic view of both the area around and the beach.
The beach itself can be used by snipers providing the weather is nice. On a clear day, you can line up a shot from one side of the water to another.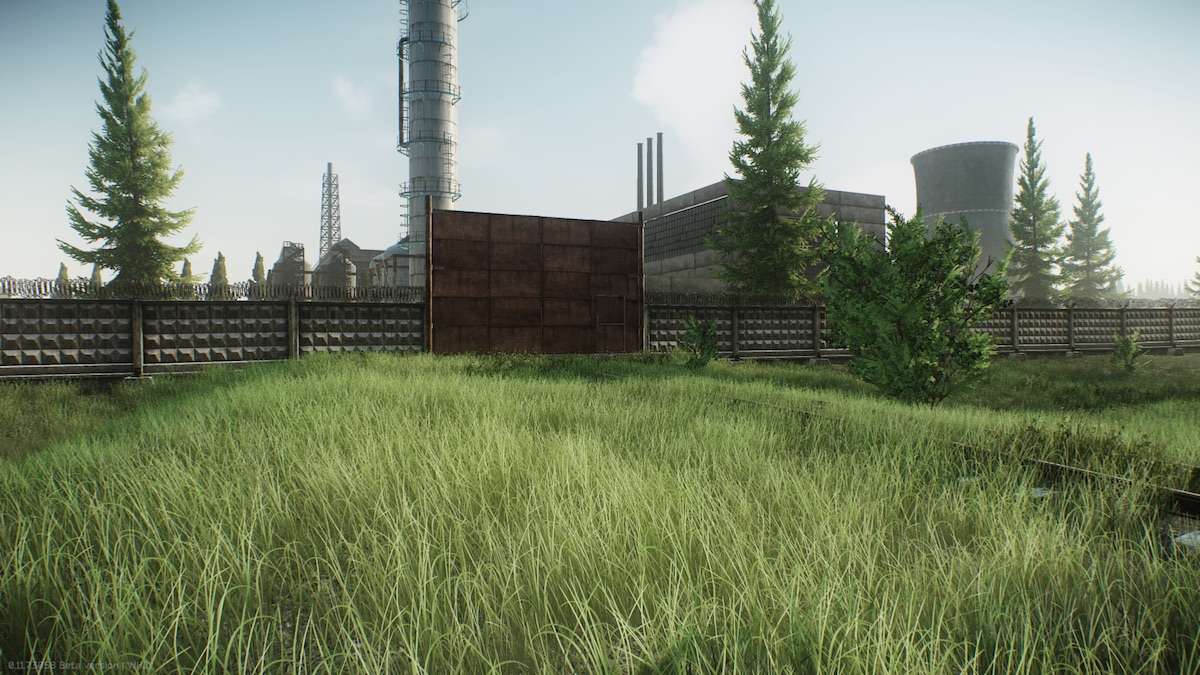 Scav Boss
The Scav Boss for Woods is Shutman. Compared with other Scav Bosses, the one on the Escape from Tarkov Woods map is less aggressive but no less difficult. He has two guards with him who are heavily armored and need to be taken out first.
Usually, these guards and the boss will strike at you from a longer-range. It is difficult to engage him up close because of this tactic. You're best trying to fight him on those terms, picking off the guards before approaching. This Scav Boss typically spawns within the Lumberyard, while he can leave to chase down a player he usually stays in the radius of the POI.
This is the loot you can expect from this boss:
Loot
SVDS 7.62×54 Sniper Rifle
AK-105 5.45×39 Assault Rifle
Red rebel Ice Pick
TerraGroup Labs Access Keycard
IFAK
Shturman Key
Scav Backpack
Wartech Berkut VV-102 Backpack
Who Should Play Woods?
The Escape from Tarkov Woods maps is great for snipers or those looking for some PVP. The loot on this map isn't as fantastic as you would find elsewhere. However, the abundance of PVP means you can still come out ahead if you're planning on playing aggressively. This map can be a lot of fun for those looking to work on medium range-combat or improve their responses to audio clues in-game.
No matter which map you play on though, you make sure you're using the best Escape from Tarkov settings if you want to come out on top of more games.