Call of Duty Warzone has a great array of weapons and options available to build your loadout. Strategies for the game often come down to getting those high-tier weapons as quickly as possible. However, a lot of those weapons are locked behind XP barriers. Essentially, you'll need to level up fast in Warzone if you want access to everything. This was the same back when Modern Warfare first launched. Players were racing to level up to get access to the better equipment it had to offer. If you're new to Warzone, then leveling up quickly is going to be vital.
To level up fast in Warzone you need to play a lot. The easiest way to level up is just bulk or brute force, keep playing until you hit those levels. However, most people don't have the time or patience to endlessly play until everything is unlocked. This is particularly frustrating when the content you're unlocking is available to a lot of other players who have moved faster or played a lot of the base Modern Warfare game. This guide covers how to level up fast in Warzone, so you can get access to the weapons and attachments you need quicker.
Weapon XP and Level XP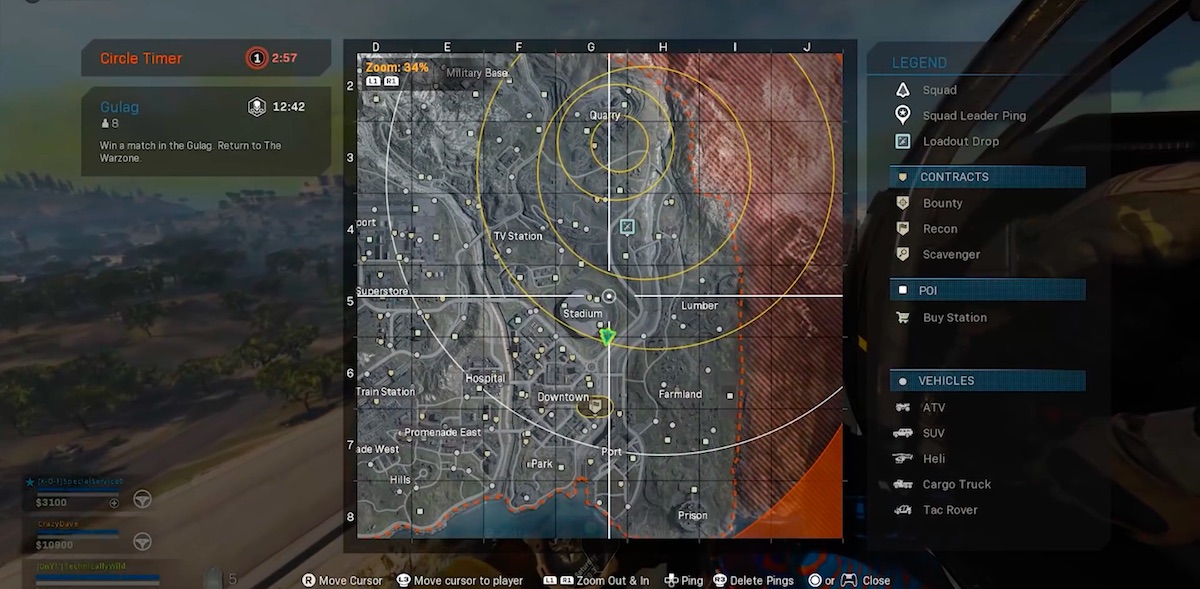 To level up fast in Warzone, you've got to understand how the XP works. It is a bit more complicated than in a standard game like Fortnite.
Weapon XP – Weapon XP is entirely separate from your base XP. To unlock attachments for weapons, you'll need to gain experience using that specific weapon. This is kind of a problem when you're playing through Warzone and relying on looting. However, it is vital for getting access to the game's best gear.
Battle Pass – This is your general level and the other type of XP you'll be looking for. This gets you cosmetics and other cool rewards.
To level up fast in Warzone, the methods are largely the same. However, getting XP for a specific weapon can be a difficult and drawn-out process if you don't do it correctly.
How to Level Up Fast in Warzone
Leveling up fast in Modern Warfare can be made a lot simpler. Even weapon XP can be acquired relatively easily. There is one particularly solid method for you to use to get more XP, as quickly as possible. However, you have to understand a bit about how the XP works and how it is difficult to level up fast in Warzone.
The XP system is the same as the base game.
Kills are the best way to get weapon XP.
Kills aren't as easy to get in Warzone as they are in Modern Warfare. This poses a bit of a problem.
This general problem of the XP is present in all aspects of the Battle Royale. They are slower games with considerably fewer kills than other games.
This is the main problem we need to work around to level up fast in Warzone. There is a pretty solid method for grinding XP though.
Strategy for Leveling Up Fast in Warzone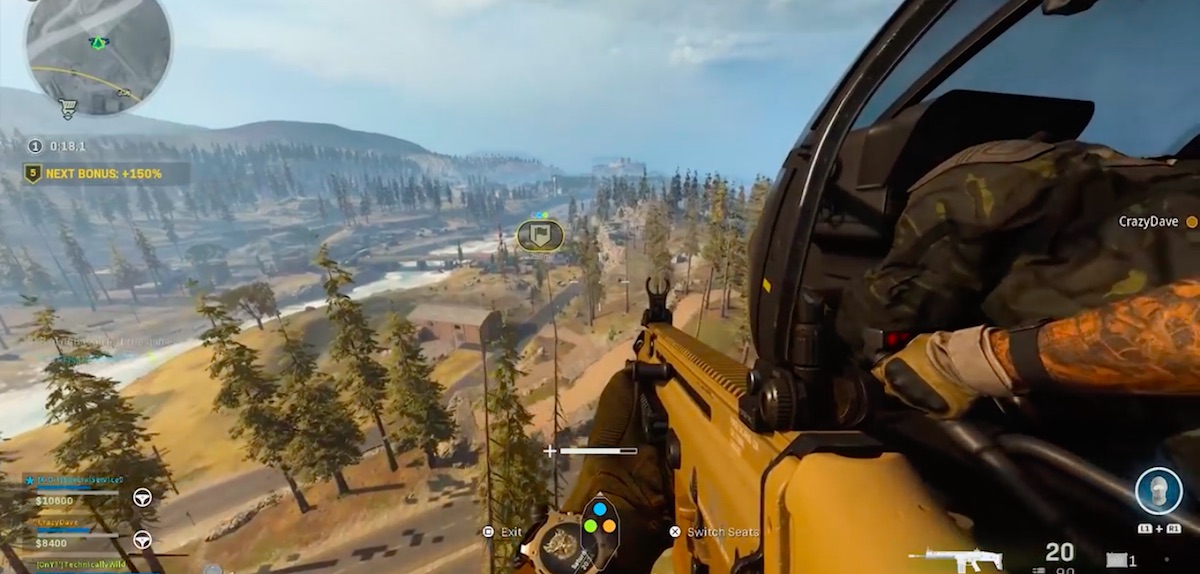 This is a guideline for a game to play through. Going through these steps, this way should enable you to grind up XP at a significantly higher rate.
Play in Squads. Three players are much better than Solo for XP.
Completing Objectives gets you the best XP reward. You get a bonus for your XP for each objective. This stacks up with objectives to get even above a 100% bonus. You can see what your bonus is at the moment below the minimap.
This bonus actually applies to your weapon XP too. This can significantly speed up how long it takes for you to get weapon XP and level up fast in Warzone.
If this is a double XP weekend, then this can be a serious increase in your XP.
Steps to Level Up Fast
Drop into a game and get yourself equipped.
Once you see the circle path, find a helicopter.
In the helicopter, fly towards the closest flag location. Pick up the flag and capture it to get a recon objective.
Move to the next flag to pick up the objective or capture it.
Have a part of your team drop from the helicopter before landing to speed up the whole process.
Continue to sweep the map doing this, picking up as many objectives as possible.
Each increases your bonus. This applies to cash and XP.
Doing this five or 6 times gives you the final circle on the map and a serious multiplier for your weapon and level XP.
At this point, you should have really advanced knowledge of where the end zone is.
Head to that zone and start doing capture objectives.
You can repeat these while fulfilling search objectives too.
The helicopter will keep you mobile, and your boost will affect both your XP and cash.
With the cash, you can buy loadouts, killstreaks, anything else. The bonus is going to give you a massive amount of XP for kills, letting you level up your weapons and general level.
Conclusion
This strategy essentially works by exploiting the bonus mechanic for a considerably larger multiplier. While effective, it more resembles something of an RPG mechanic than a legitimate strategy for a modern Battle Royale. This pattern should help you get all of the XP that you need even for specific weapons. Our other guides to building the best loadout in Call of Duty Warzone can help you complete your strategy for each game.
Other Helpful Articles: