Call of Duty is coming towards the end of its first season, but patches are still coming in fast. The Jan 22 patch added in something really cool to the game; Crossbows. Most players have been trying to get access to the latest toy in the game and have some fun with this new addition. Call of Duty crossbows aren't just around in-game though. To actually unlock them, you've got to put a bit of work in. This is different to how the rest of the loadouts in the game have been managed, making them something of a unique weapon. However, Call of Duty crossbows have definitely given players something new to get excited about as the season winds to a close.
Crossbows have featured as a bit of a novelty in many Call of Duty titles over the years. Their inclusion in Modern Warfare isn't much of a surprise then.  They've varied in their various appearances between being pretty irrelevant and completely overpowered. They are definitely unique in this appearance. The Call of Duty crossbow is a silent weapon, making it great for realism mode. It fires specific 20.0 bolts. This gives it a totally unique type of ammo. This is recoverable and undetectable by the traditional methods in the game. This definitely gives them an interesting place in the game's balance.
This unique weapon is something you'll want to try out for yourself. The weapon is available for free and isn't part of any kind of paid DLC, but it isn't just handed to you. You've got to go through something of a few specific steps if you want to unlock Call of Duty Crossbows.
How to Unlock Call of Duty Crossbows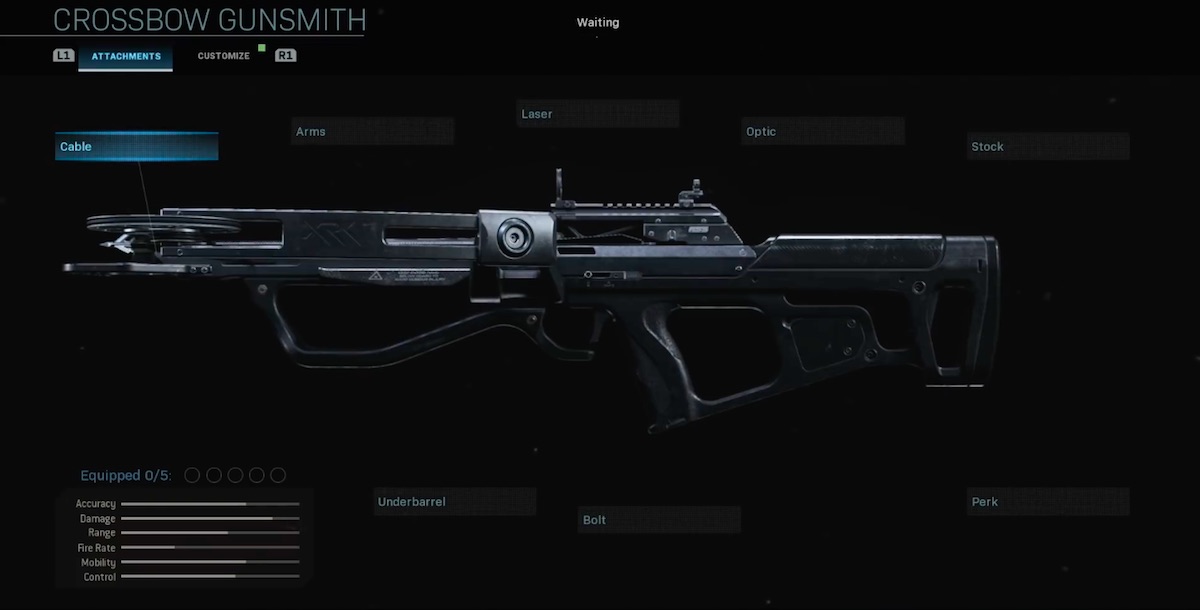 To unlock the new Call of Duty Crossbows, you've got to complete an in-game challenge. This is a relatively simple challenge though. You need to create a loadout that uses the Marksman Rifle weapon. This weapon must be equipped with Reflex Optic in Gunsmith. Following this, you need to get 5 kills in 25 different matches using this loadout. This is easier said than done, but you can follow some steps to maximize your kills in the game. The rest of the loadout is up to you too, so the right choice of perks, killstreaks, and field upgrades can really help you out.
If you're trying to get more kills in-game, you should concentrate on specific various game modes. Team Deathmatch is an obvious place to start. This game mode is pretty unfiltered; players are simply after kills. This mode lets you rack up higher kill counts than the objective-based games and get through the challenge a lot quicker than focusing on capturing zones. Making it much easier to unlock the Call of Duty crossbows. This is helpful since you can minimize the amount of time you're going to spend using a loadout that isn't particularly natural to you.
Crossbows are definitely a fun addition to the game as the first season wraps up. As the competitive events draw closer and you've got a new season coming soon, make sure you've double-checked that you're running the best settings in Call of Duty. Getting a better frame rate can really improve your performance.