Call of Duty Warzone's next season is fast approaching, but we can already get a pretty good look at one of the new weapons that are coming along with it. The Sykov Pistols are one of the new additions in Warzone Season 2. However, there is actually a way to get the weapon in the game right now. You can unlock the Sykov pistol in Warzone early if you're willing to jump through a few hoops. While they're not so widely available that you can build an entire loadout around them yet, it is a fun way to get a good peek at what's going on ahead of time. This is what you need to know:
The Sykov Pistols are a fully automatic weapon in the game. They are suprisingly effective for a pistol, dealing a lot of damage and fast. These weapons are a fun addition, and getting them out early lets you get a head start on the whole season.
How to Unlock Sykov Pistol in Warzone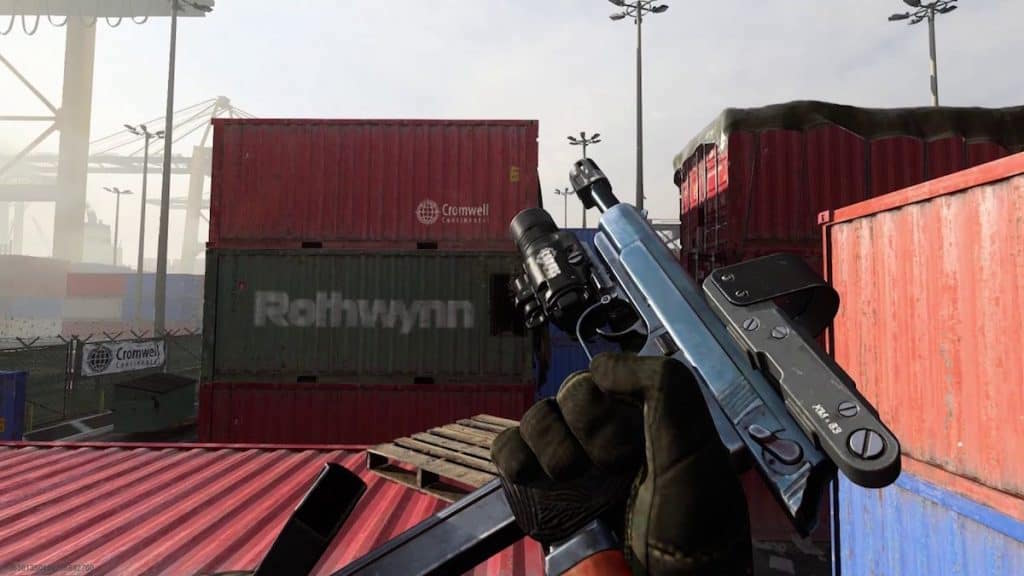 The Sykov pistol in Warzone is a new addition for Season 2. However, you can get access to it early if you want to preview it. It does take a bit of time, but it can be a fun way to get an early look at things. This is how you can try them out:
Complete the Challenge for Sykov – This is to finish 5 matches with 4 pistol kills. Shouldn't take too long if you concentrate on it.
Look for the Green Square – In the Warzone menu, you'll be able to see a blinking green square in the upper right after you've completed the challenges early.
Start a Private Match – Head to a weapon by station during this match and check the pistols to see if it has registered for you yet. Once you've completed the challenges, the blinking square is going to be there.
You're going to be able to unlock Sykov pistol in Warzone in Plunder games after you've completed these quests.
Is the Unlock Sykov Pistol in Warzone Early as a Bug?
A big question about the Sykov pistol is if this is an intentional feature to let players explore and find themselves something early, or a bug. It is difficult to say, Since Warzone does like to play around and add plently of secrets in. In any case, this pistol has been pretty widely claimed so it is unlikely that anything will be done about the pistol at the moment. Even if no comment is made on it, this kind of secret isn't out of charcter for Warzon.e
That's how you can unlock Sykov pistol in Warzone. As for the rest of Season 2, it is at the moment a mystery. Although, we do know when the Seaosn will start and a few things about what's coming next:
When Does Warzone Season 2 Start?
Call of Duty Warzone Season 2 is due to start on February 25. This is the second Season to be tied into Cold War, so it's worth checking into both games to see what's new. What exactly can we expect from the new Season?
The biggest clue at the moment is Zombies. Items that feel familiar to Zombies players have begun to appear in the Hospital and Stadium in the Verdansk map. There is also a Russian voiceover that hints towards something going down over on Verdansk. This does make it feel like there won't be a new map this time around, which is understandable. The game has plently more to explore in the two already here before throwing another in.
While we wait to find out what exactly will be coming with Warzone Season 2, you can unlock the Sykov pistols early and start checking out some of the core gameplay differences that are going to be featured. Our guides to Warzone can help you polish up your gameplay before that launches: