When you're building a gaming PC, there a lot of different components that you need to think through. Ideally, the components should be future-proofed, so you don't have to replace them within a few years. This is really important when it comes to storage, at the moment SSDs are definitely the best choice. These devices are considerably faster and more powerful than their traditional alternatives. If you're building a Gaming PC , you'll need to find the best gaming SSDs to go in it.
SSDs are considerably faster than the alternatives. However, storage is always evolving. Each year, bigger units become available and smaller units become cheaper and cheaper. This arms race in storage space is needed though, as the size of games balloons every year too. Titles like Call of Duty Warzone are huge. You're going to need fast and efficient storage to run the game. Even games consoles, which are usually tied to older hardware than homemade PCs are now switching over to speedier SSDs.
The SSDs aren't all made equal. When you're building a gaming PC, you want to find the best SSDs for gaming out there. We've scoured the market to find the best ones out there. Is what you need to know about gaming SSDs, and which are the best for each type of PC.
The Best Gaming SSDs
This AddLink SSD is one of the best choices if you're looking for both performance and value. In particular, this model has driven down the price of this style of SSD considerably lower. AddLink might not be a super recognizable name, but they're making a really solid device here.
This device is about as cheap as they get once you get over a TB in size. On top of this, it is about as fast as they come. This AddLink SSD is one of the best gaming SSDs since it is a great all-rounder. It has everything you need, and at a great price.
Pros
Great Speeds
Low Price for Quality
Available in 256/512GB and 1/2TB
Cons
Shorter Warranty Than Others
This WD Blue SSD is by far the best choice if you're on a budget. You've got something faster than a SATA SSD, but with a price that clocks in below a high-performance NVMe drive. This device comes in at around the price of a SATA drive but with speeds that vastly exceed it. It isn't the fastest SSD on this list, but the value makes it one of the best gaming SSDs around at the moment.
This SSD is going to be fantastic for gaming, even when running in a demanding set-up. It may struggle a little when you get really ridiculous, like if you're editing 4K video or something. However, for most ordinary and even competitive games running at reasonable settings, then this SSD is going to be great for you.  It is one of the best gaming SSDs on a budget.
Pros
Low Price
Great Speeds
Available in 250/500GB
Cons
Slower Than Some
Not Available in Larger Sizes
Samsung is definitely one of the bigger brands on this list. This is one of the best gaming SSDs. However, it does have a price tag that goes along with that.
NVMe SSDs can be up to six times faster than SATA SSDs. If you're coming to these from an HDD, this might seem like ridiculous power scaling logic applied to data speeds. It kind of is. This is a seriously impressively fast SSD. However, NVMes come with a high price tag, so keep that in mind.
The read and write speeds here are pretty impressive. On top of the basics though, this comes with a 5-year warranty which is better than most. This is the best gaming SSD if you're specifically looking for the fastest.
Pros
Really Fast
5 Year Warranty
Available in 512GB and 1TB
Cons

This particular SSD isn't the best budget SSD, but it can give you the best value. This is because this SSD is a balance of power and budget that is really impressive.
This SSD isn't the fastest drive available. However, the matchup between price and speed is unbeatable here. For a much lower price, you're getting pretty good speeds. Unless you're a really high-power user, you probably don't need anything too much quicker than this SSD. It is also much more affordable than those 'really fast' SSDs. If you're looking for the best gaming SSD that gives you both power and a decent price, then this is the best choice for you.
Pros
Great Speeds
Great Price
Available in 240/480/960GB Sizes
Cons
Not The Fastest Out There
WD is one of the biggest names in consumer-side storage. Their SSD lives up to their reputation. The WD Black is one of the best gaming SSDs for its great performance and management.
The SSD itself can get read and write speeds of up to 3GB per second. You're not really going to need anything bigger than this. The in-house memory controller is well polished here too. Like with Samsung's entries on this list, it is one of the advantages of going with a bigger name manufacturer. You can even get a version of this with a heat sync for a little extra, though that's often unnecessary.
This is one of the best gaming SSDs as it is a well-constructed device.  It gives you everything you need and comes in at a decent price for a 1TB NVMe SSD.
Pros
NVMe for Faster Speeds
Great optimization and Management
Affordable in Larger Sizes
Available in 250/500GB and 1TB/2TB Sizes
Cons
Not the Fastest or Best Value
AICs aren't all that common of a format, which is why they don't make up the majority of this list! However, if that is what you're after then look no further than the Intel Optane 905P. This is a fast and efficient SSD. It is powered by a custom NVMe controller, so you're getting those faster speeds. It uses 3D XPoint memory. This isn't the best compared with 3DNAND SSDs, but it does still do well for what it is.
This SSD is the best AIC one around at the moment. It does have some drawbacks like a high power consumption. However, when you consider that this branch of SSDs is relatively niche, then the Intel Optane 905P has a lot going for it. It is worth considering switching to a M.2 format though since your money is going to go quite a bit further there. That aside, this is a great fast SSD, if one that is a bit on the smaller side.
Pros
High Speeds
Comes with SSD Toolbox
Great for Mixed Workloads
Available in Large Sizes
Cons
Very High Price per GB
Not as Cheap or Efficient as Comparable M.2 SSDs
No matter what component you're buying for a gaming PC, you're eventually going to run into lighting. You really can't get away from RGBs. This is the best gaming SSD if that's what you're into, and it does a decent enough job of storing things too.
Aesthetics aside, this is a solid SSD. It has a decent price and uses NVMe. This gives it a speedy read and write time to make the whole operation of your PC as seamless as possible. It comes with a 5-year warranty too, so you can be sure it is built to last.
The lighting elements of this SSD are really why you'd go for this one other one of the there best gaming SSDs here. It has customizable RGB lighting effects. This is compatible with most RGB software out there, so you can easily sync it up to the rest of your PC. This is one you'll buy mainly for the aesthetics, but it is nice to have a whole PC matching.
Pros
Good Speeds
Good Price per GB
RGB Effects in Sync with Rest of PC
Cons
Paying Extra for Cosmetics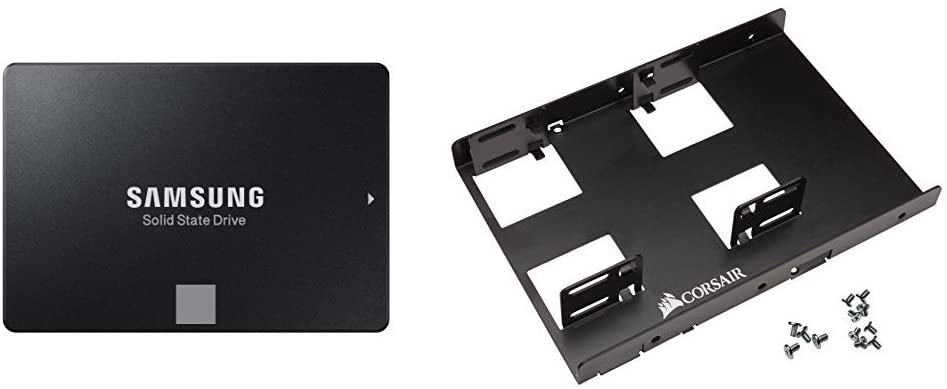 Samsung knows how to make a bit of hardware, and it shows in the 860 EVO. Like their other entries on this list, it is one of the most well-rounded products available. This is one of the best gaming SSDs by pretty much every metric, achieving a great balance of performance, speed, storage, and price. As with others by big-name brands, you're paying a little more for that name. However, you can expect a level of polish and reliability that the more niche manufacturers don't give you.
This particular SSD comes in pretty big sizes. It gets up to 4TB, which is quite a bit more than is standard for a lot on here. Of course, the larger capacities are going to increase in price quite a bit. However, this is to be expected really, and even the 1TB model is going to significantly speed things up. If you're looking for a SATA SSD, then this is the best gaming SSD for you.
Pros
Great speeds and Performance
Cloning Software Included
About as Good as SATA Gets
Cons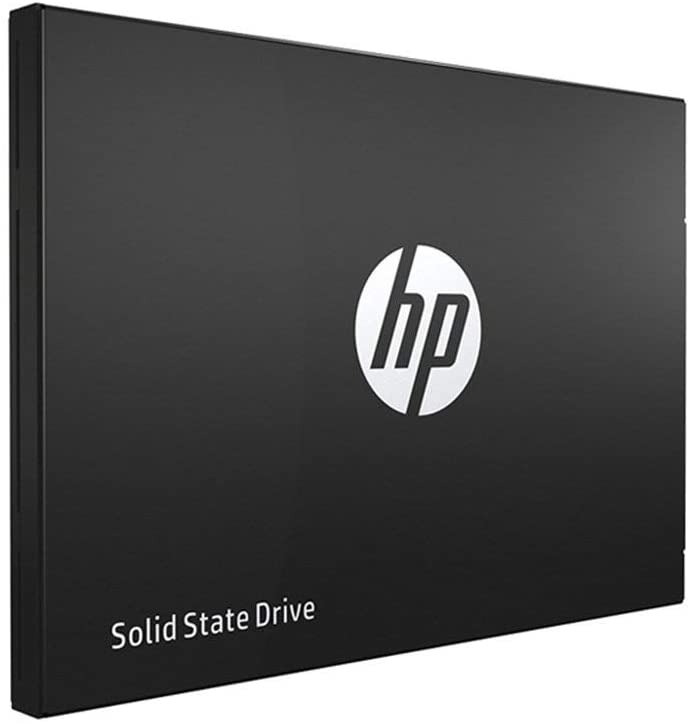 This HP device is one of the best gaming SSDs if you're looking for longevity. This is a device that can outlive quite a lot of PCs, you'll be able to keep this thing going through 2 million hours of use or 650 TBs written. While the size of games is getting higher and higher, 650 TB is still quite the ceiling for a lifetime.
The speeds and performance of this SSD are above average for a SATA. If you're okay with a SATA, then this is a great option. It won't go quite as smoothly as using an NVME of course, but this thing is really built to last. If that is what you're looking for, then this is the best gaming SSD for you.
Pros
Long Life
Great for Different Uses
Available in 128/256/512GB and 1TB
Cons
An SSD is a great addition to a gaming PC, but what if you're already using an HDD? Even if you're using an internal SSD, you can run out of room. That's where this comes in. This is one of the best gaming SSDs and the best external SSD for gaming at the moment.
This is an external drive, so its qualities are different from the others here. It still uses an NVMe interface but connected with Thunderbolt 3. This gets it to be as fast as an external drive can be. The extra body doesn't cause any problems here either. The casing is shock resistant and features thermal guard technology to deal with any heating problems. This is a great add on device if you're looking for the best portable SSD.
Pros
Great Speeds
Durable
Good Price for Size
Cons
External Rather than Internal
Buying Guide & FAQ
Those are the best gaming SSDs available at the moment. However, choosing which is exactly right for you is a bit more complicated. There is a lot of terminology out there, and a lot of different terms you need to know before you make your decision. Storage might be one of the smaller parts of building a gaming PC, but it is still a significant purchase. An SSD is going to keep your PC running at top condition for much longer than HDD, so ideally it should last quite a while. That's why it is important to really understand what it is you're buying. This is everything you need to know.
 What's The Difference Between an SSD and an HDD?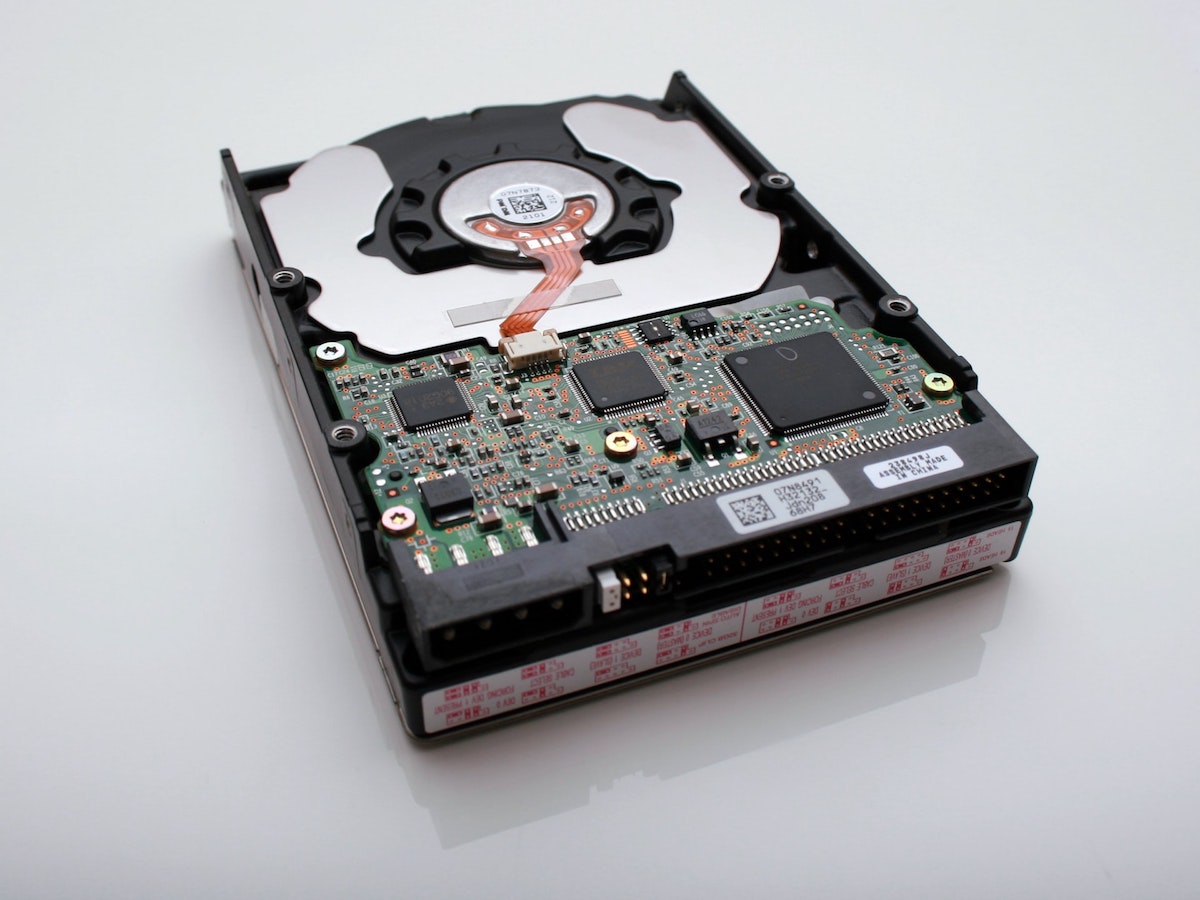 SSDs and HDDs are your two main options when it comes to storage. For a long time, an HDD was the standard. This has changed though. SSDs are getting cheaper and pretty much replacing the traditional format. This is the difference between the two:
An HDD is a hard disk drive. This uses a metal platter and an arm that reads and writes data from it. The disc inside of an HDD is constantly spinning and the arm head reads the data from this movement. Up until recently, this was by far the most common and best way of storing data for a PC. Speeds can be serviceable here. However, as file sizes have grown over time, HDDs have become a little bit redundant.
An SSD's data is stored differently. These are interconnected flash memory chips. While similar, it is a different type than you'd see in a USB flash drive. This type is much more reliable and faster. An SSD stores data is more agile and can be read faster. These discs are considerably higher performance than an HDD.
SSD's are more expensive though. As with every advancement in data technology, affordability comes second. SSDs have been around long enough to be pretty affordable now. When combined with the extra space and much better performance, they're by far the best choice.
What Difference Does the Best Gaming SSD Make?
 An SSD makes a big difference in gaming performance. While you're playing a game, you're going to see much better load times. This can even affect playback though. By allowing the faster reading of data, hitching and similar problems can be avoided in larger games. An SSD makes a big difference by significantly speeding the entire process up.
As extra storage for your PC, the effects can also be felt. An OS installed on an SSD rather than an HDD is going to be a lot quicker to boot up and run overall. Keeping an SSD as your entire storage solution can make a mid-range or older PC feel brand new and top of the line. They're definitely worth the upgrade, especially if you use your PC for demanding tasks and store a lot of data.
NVMe Vs SATA
 Within this list, you've seen a variety of gaming SSDs but they're largely split up into NVMe and SATA. So what's the difference between the two, and which do you need for your PC?
NVMe stands for Non-Volatile Memory Express. This is a type of interface protocol for SSDs. With this, you can transfer data from and back to an SSD considerably faster. This is faster than both HDDs and SATA SSDs. At the introduction of NVMe Intel claimed they worked six times faster than SATA SSDs. This is impressive, but your results are, of course, going to vary.
SATA on the other hand has a hard ceiling of transfers at 6 GB per second. This is already pretty impressive, but it is a ceiling. It is worth keeping that in mind when you're looking through these things. A SATA SSD is still a big improvement over older and traditional storage methods. NVMe is faster, but SSDs, in general, are yet to become standard. Until everyone has switched over to SSDs, NVMe SSDs are going to remain somewhat niche. SATA's still offer significant improvements over HDDs and are more affordable.
Since they're considerably faster, NVMe SSDs are more expensive, and often quite a bit more expensive. Consider this trade-off when looking at the best gaming SSDs, you get to make the choice between speed and budget. Both types are much faster than HDDs though, so it's a matter of preference.
Are SSDs Worth it for Gaming?
In general, an SSD is worth the upgrade for gaming if you're still using an old-fashioned HDD. The increase in load times and performance can actually be quite significant. However, on top of this, you get a significant improvement with the overall running of your PC if you're using your SDD as its entire storage for things like your OS.
Storage, reading, and writing of data are much easier with an SSD. This is especially true for the best gaming SSDs listed here, these are the fastest out there. An SSD will keep your PC functioning at its peak for much longer than an HDD. They are built to last longer and maintain optimal performance for longer. Their actual design is also much less vulnerable to the ravages of time.
The upgrade is definitely worth it for gaming, even if you're using an SSD as supplemental external storage.
How Big of an SSD Do I Need?
All of the options listed here are the best gaming SSDs. However, even once you've narrowed your choice down to a single unit, you need to decide how much storage you're going to need. The majority of the SSDs here are available in increments going up to a few TB and starting at around 200-500GB. So how much are you going to need? Take a look at the sizes of some of the basics for your PC and big games to get a rough idea of how it breaks down:
OS – Windows 10 has a storage space of around 15GB, but you'll need 20 free to install it on an older device. The latest iteration of macOS needs around 15GB to install too, but it is smaller once running.
Documents, Data, Photos, Apps – These general files are going to be stored on here too! Try to keep around 10-20GB set aside for general documents and programs like Discord.
Videos – If you're watching TV and movies on your gaming PC, you've got to figure that in. (This is definitely the case if you've sprung for one of the best gaming monitors that offer 4K since you'll want to take advantage of that.) An hour of 4K is 88GB. Standard HD is around 11GB per hour, but this depends on compression too.
So to use an SSD for your general PC use, you need at least 50GB to work with. That's until you consider the size of games at least, which gets a bit more demanding…
How Big of an SSD Do I Need for Games?
Games are huge. The average AAA game comes in at around 50-80GB. This is only getting bigger too. By that measurement, a 500GB SSD would fit less than 10 games. This is how big each of the more popular titles at the moment is:
Warzone – 175 GB to install.
Fortnite – With downloads and Install size, around 30 GB all in all.
PUBG – 30GB at least.
Overwatch – 13GB, and 30GB for installation. This is one of the smaller ones!
Apex Legends – 22 GB
Counter Strike – 15 GB
CIV VI – 12 GB
Looking at single-player AAAs, the results are even direr.
The Witcher 3 – 50GB
GTA V – 65 GB
Elder Scrolls – 125 GB
Red Dead Redemption 2 – 150 GB
As you can probably see, games are huge.
If you want to fit a decent amount of games on an SSD, you should look at a TB drive. While it is more expensive, anything smaller is going to quickly become frustrating. It can be painful trying to find the space to facilitate the latest giant update file for Warzone, having that extra breathing room is really going to come in handy. If you aim to get a drive of around 1TB, you won't be looking at purchasing external storage for games anytime soon. Going smaller might be better in the short term, but long term you're going to spend more on additional storage.
Which is the Best Gaming SSD for You?
Those are the best gaming SSDs out there at the moment. But which one is exactly right for you? It can be tricky to figure that out. This is what you need to consider:
Budget – This is by far the most important category. Compare those in your price range rather than everything out there. This is just one part of a gaming PC, so stay sensible with your budget.
Size – If you need a decent size SSD, you might have to compromise elsewhere. Going for a cheaper model in a larger size is going to benefit you more than a small but powerful device. This is storage at the end of the day, so try to maximize your storage space.
Performance – Go for an SSD that meets your performance needs. If you don't think you're going to need an NVMe, then you probably don't need to pay the extra for an upgrade.
Format- Most of the SSDs listed here are M.2 format, but there are some others if you'll need a different format. Make sure you've got your format needs figured out.
That's all you need to know to figure out which of the best SSDs for gaming is right for you. Building a great PC involves a lot more though. These are our guides for everything else you need to know: