Warzone is one of the newest Battle Royales to achieve popularity. Naturally, this comes with an Esports scene developing. Call of Duty players and some from other Battle Royales have been getting into big Warzone games. The Warzone Esports scene is already pretty packed, with regular tournaments being held.
Unlike games like Fortnite, Call of Duty Warzone's competitive scene isn't the main event for its franchise. The Call of Duty League is the most prominent Esports organization for the title. This leaves Warzone off to the side a little bit, even when it seems to have overtaken the popularity of the main title.
If you're looking to watch some high-tier play in Call of Duty Warzone, there are plenty out there. This is a great way to improve your own game, by studying how the best players do it. These are some of the major events in Warzone. All of the tournaments you need to watch, and what else you need to know about Warzone's competitive scene.
Warzone Esports Events 
These are the major Warzone Esports events going on at the moment or those recently ran. A lot of them use different ways of testing players to decide which is best, so you need to know a bit about how each works.
Warzone Wednesdays
Warzone Wednesdays were the first big event for the Call of Duty Warzone Esports scene. This is a community ran event. This means that the players and fans have organized the event, completely separate from the developers. This explains why Warzone Wednesdays cropped up so quickly. It was a response to the popularity of Call of Duty Warzone, giving fans a big event to watch almost immediately. It is organized by Keemstar.
Warzone Wednesdays are played in teams, with 2 teams of 2 partying up to enter a match. There, the team will the most kills will advance in an elimination bracket. This is a fun type of tournament since it tests the skills of pro players in regular games. This is similar to early tournaments organized for Fortnite, prior to the game adding the ability to hold an in-game tournament simply.
NickMercs MFAM Gauntlet
The NickMercs MFAM Gauntlet is a Warzone series organized by Nickmercs. Like Warzone Wednesday, this started its life as a fan and pro organized event, rather than being supported by the developer. This has changed this week though. Activision has joined up with NickMercs to expand and promote the MFAM Gauntlet, it will have a doubled prize pool and go on for four weeks rather than a once a month tournament. Matches are held on one day, with finals held the next day for this tournament.
This is played by teams. They have four hours to try and clock up as many kills in public matches as they possibly can. The only limit is the time on the clock rather than the number of games. The team with the highest kill count then progresses on to the next round. The MFAM Gauntlet is one of the most exciting new additions to the Warzone Esports scene.
Chipotle Challenger Series
This Chipotle sponsored tournament is one of the biggest in Warzone at the moment. The winning team takes home a year of free burritos as well as a share of the prize pool and a donation to charity in their name.
Teams drop in Duos and try to perform as well as they can to beat out the opposing team. It isn't just about kills here, but includes placement and wins too. This makes the Chipotle tournament a bit different to a lot of the other Warzone Esports events.
CDL Warzone Weekend
The Call of Duty League is an ongoing Esports League for the overall franchise. But what about Call of Duty Warzone? The Warzone weekend is the Call of Duty League's entry into specifically Warzone focused action.
This event lets you see the best Call of Duty players getting into the new Warzone game. These players are focused on the main game, but it does show the impact that Warzone is having. Warzone weekend is played in a single game, with the last team standing coming out ahead. This is played in a custom lobby rather than public like other Warzone Esports events.
If Warzone continues its current popularity, we'll likely see more over time. This is one to watch out for if you're looking for Warzone Esports with a bit more polish than the other events here.
Can You Play in Warzone Tournaments?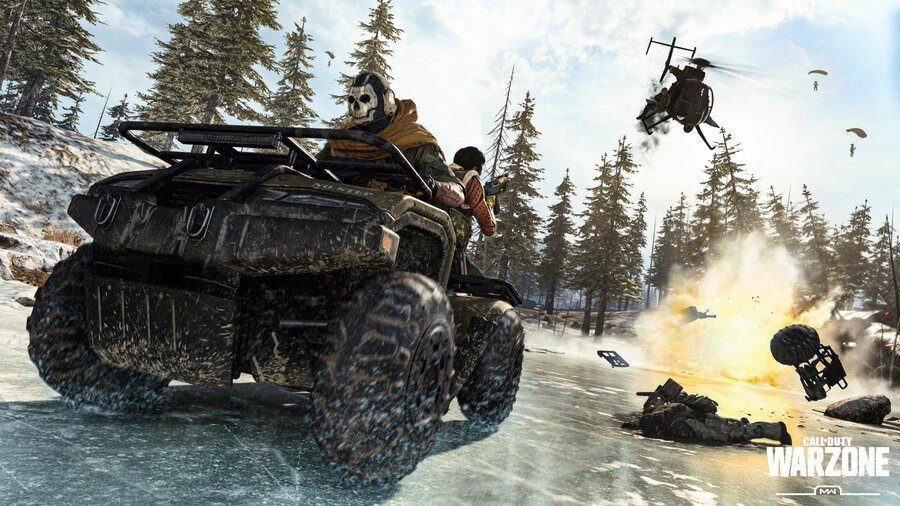 Those are some of the major Call of Duty Warzone Esports tournaments. However, these are all only for high tier pros. Is it possible for yourself to compete like in tournaments held by Fortnite?
You can get into Warzone tournaments by starting with smaller organized tournaments, those sorted out in Discord groups. This is a great place to start as it gives you a feel for the more competitively focused ways of playing. You can apply to play in Warzone Wednesdays online by providing some information on how you play. Events like the Call of Duty League are more of a closed shop, however.
No matter what tier you're playing in, improving is always good. Our other guides to Call of Duty Warzone can help you stay on top of your game and better any areas where you need to improve.