Valorant is the latest game to capture the attention of players and streamers. Just about everyone is trying to play Valorant or get a key to play Valorant at the moment. Once you get in, you're gonna want to play your best. This best Valorant weapons guide covers which weapons you should use in the game. As with any other shooter like Fortnite or Warzone, weapons in Valorant aren't created equal. There are some that are clear standouts over others.
All weapons in Valorant have their pros. There aren't any that are inherently terrible. That's aside from the free pistol, which isn't great. For the most part though, you'll have better results if you go for the best Valorant weapons. These are the guns that are going to perform the best and give you the best chance to get other players. These are the weapons that have the best stats in the game.
While you can't always use the best weapons, these are the ones to try and go for. Learning which are the best Valorant weapons can help you perform better every time.
The Best Valorant Weapons – Rifles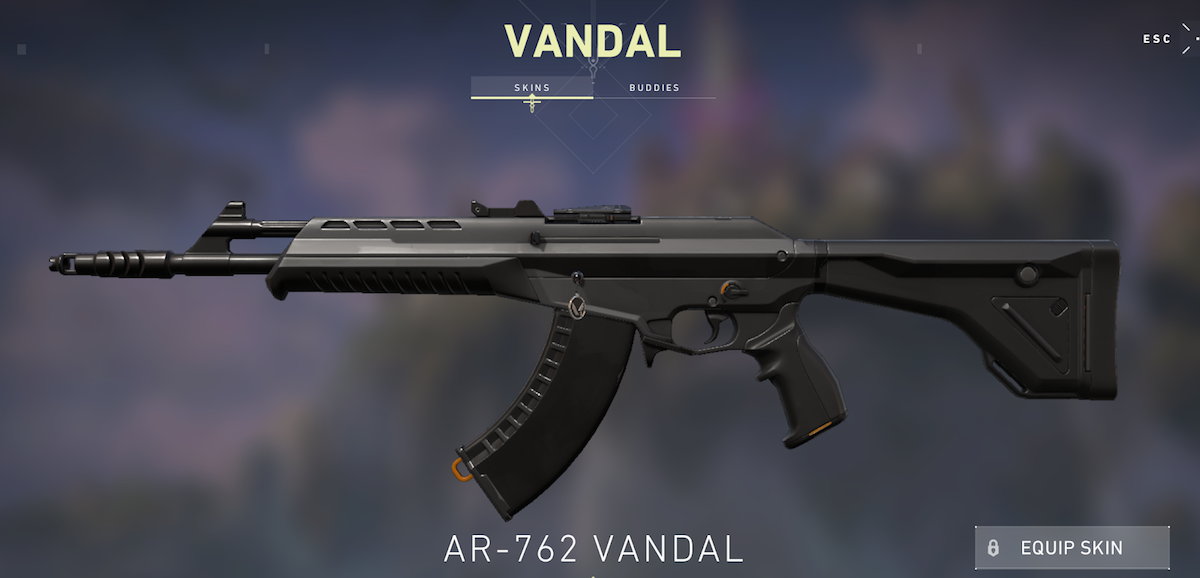 Rifles are a standard weapon in Valorant that a lot of players are going to rely on. All of them cost around 2,700-2,900 creds, so there isn't a big difference in cost. They can typically kill an enemy in a single shot or two shots. Obviously you'll want to go for the ones that can get you the most kills, and the quickest. These are the rifles available in Valorant:
Vandal – This costs 2,900 creds. It has a really high damage rifle per bullet and doesn't perform much worse at a longer range. This is a great weapon if you're accurate. With a slow weight of fire, mistakes can be costly with this weapon. However, the damage rate and range make this one of the best Valorant weapons.
Phantom – This is a fast-firing rifle but to compensate the recoil can be a bit of a pain. This weapon can be pretty good, but you'll mostly want to go for one of the easier to handle weapons. It also costs 2,900 creds, so it isn't cheap.
Guardian – This costs 2,700 creds. It is semi-automatic so you have to click for each fire. It does good damage compared to the others but it can be quite a bit slower and trickier to hit with. If your accuracy and reaction speeds are top-notch, this is one of the best Valorant weapons.
The Vandal and Guardian are the better choices for rifles in Valorant. You should go for whichever suits your play style the best.
Sniper Rifles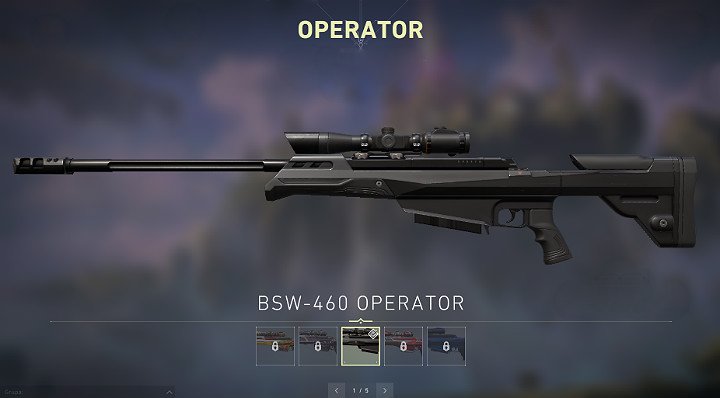 Sniper rifles can be a harder class to play in any game. There are some effective ways to snipe in Valorant though. If you're a great sniper in other games, this should translate pretty well here. These are the sniper rifles currently available:
Marshall – This one only costs 1,100 creds, so it is by far one of the cheapest options. It can kill in one shot to the head and does good damage to bodies too. The issue is that this is a pretty difficult gun. If you miss the head, you'll probably take a lot of damage before you can fire again. The recovery is poor and you won't get great results aside from the right circumstances.
Operator – This is one of the best Valorant weapons, but at 4,500 creds it is really expensive. It can kill in a single shot, so in good hands, it can be lethal. Of course, the price is the main downside here, but if possible you should go for this sniper rifle.
Sidearms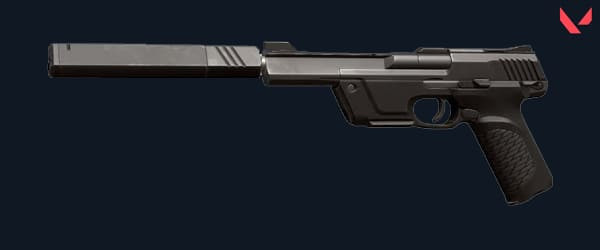 Sidearms are an often overlooked area in every game. You get a free pistol in every game anyway. Most players rarely bother to replace it with another sidearm, since other weapons are more effective. However, relying on a pistol is a pretty good option in some situations. These are the sidearms available at the moment:
Shorty – This costs 200 creds and it is almost a shotgun. Up close you can get a kill in a single shot, but it doesn't work very far away. This could be one of the best Valorant weapons as far as sidearms go, but only in some situations.
Frenzy – This one costs 400 creds and it is pretty middle of the road. It can spray quite a bit but does poor damage per bullet.
Ghost – This one costs 500 creds and it actually does some pretty good damage. However, the accuracy will drop off as you use it. If you miss too much at first, it can become a problem.
Sheriff – This costs 800 creds and it is one of the most solid sidearms in the game. You can get a kill in one shot to the head, but there is a high risk. This is one of the best sidearms though, so it can be worthwhile to get if you have the resources.
Submachine Guns

Submachine guns are on the whole a lot cheaper than rifles. This is one of their main appeals. Some players can keep going with a submachine gun and try to stick with it, but they're typically replaced by a rifle or machine gun. If you like to use submachine guns, these are your options in Valorant:
Stinger – This costs 1000 creds and isn't the best in the game. The damage is low and accuracy isn't great. If you're up close, it'll get the job done. Overall though, this is not a weapon to aim for.
Spectre – This is one of the best Valorant weapons for a submachine gun. It does good damage and good accuracy at a short-range. It isn't a fantastic weapon overall, but definitely the best in this category.
Shotguns

Shotguns are pretty specialist and only really work in some situations. However, when you find yourself in a close combat situation they are the best Valorant weapons for you.
Bucky – This one only costs 900 creds but it does a lot of damage. It is slower than the Judge though. This is a solid shotgun as a fallback, but not the one to go for.
Judge – This is the better Valorant shotgun. It is automatic, so its fire rate is much faster. This is a great defensive weapon that can do great damage and hold players off. It isn't the best at point-blank range, but it is the best shotgun available to push other players off of you.
Machine Guns

Machine guns are underrated as a weapon in Valorant. They aren't great in all circumstances, but they can be fantastic in the right position. They work on the defensive and to push players. These are Valorant Machine Guns currently available.
Ares – This one costs 1700 creds and it is on the lighter end of a machinegun. It can almost work like a rifle in some situations but obviously firing a lot more bullets. This is a solid piece of kit if your options are limited.
Odin – This is one of the best Valorant weapons. It costs 3200 creds, but it does great damage and can easily to push off aggressive players or clear an area. The downside is the wind-up time, so you'll have to start shooting early.
Which are the Best Valorant Weapons?
There are a lot of weapons in Valorant, but each category has some stand out weapons. These are the best Valorant weapons in the game at the moment:
Vandal
Operator
Spectre
Judge
Odin
Each will suit a different play style and situation. However, those are definitely the weapons to go for when you can. Our other Valorant guides can help you master the rest of the game: