Call of Duty: Modern Warfare has launched its first Season, full of extra content for players. There has been a lot of content for players to go through since release. One section is really the main event though. Missions and challenges to get skins are fine, but most players are in it for the multiplayer. Call of Duty: Modern Warfare has a massive amount of online modes, these range from simple Deathmatches to more complicated objective games. One classic that many players concentrate on is Domination. If you're playing a lot of this objective-based mode, then these Call of Duty Domination tips and tricks are going to be really helpful for improving your performance and progressing through that Battle Pass quicker.
Domination is a relatively quick game mode compared with some in Modern Warfare. However, it is quite an intense mode. Teams have to capture quite a lot of different objectives and try to do this in sync with their other teammates. These Call of Duty Domination tips and tricks will help you go into each round of domination prepared.
How Does Domination Work?
Domination isn't a complicated game mode. The rules have changed around a little bit as Call of Duty has progressed. However, this latest iteration has returned the mode back to how it played prior to Black Ops II. This old classic version is still a lot of fun. This time around there is a 20 player variant of the game also available. This is how it works:
The objective is to capture all of the control points. This is done by standing on it for 10 seconds, with no nearby enemies to contest it.
You need 200 points to win.
Your team gets 1 point for every 5 seconds you control each flag point.
There isn't a time limit.
You get individual XP. You can get 5 for Kills, 1 for assists, and 15 for capturing a flag.
That is all that there is to this game mode! These Call of Duty Domination tips and tricks will help you get the most out of this deceptively simple game mode.
Call of Duty Team Domination Tips and Tricks – Loadouts and Weapons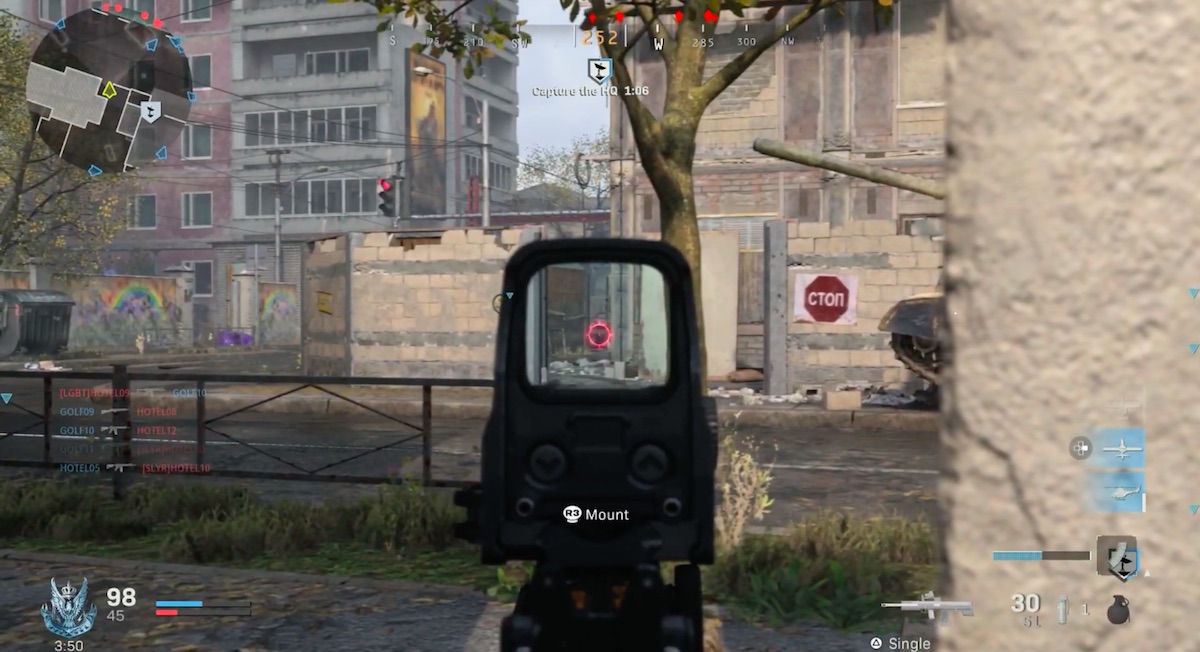 These Call of Duty Team Domination tips and tricks deal with one of the few aspects you have complete control of, what you take into a game. Your loadout is a complicated beast that is important in every game mode. In Domination it can make or break around. These are some good guidelines to help you build a winning Domination loadout.
Build a balanced Loadout– This is vital for every game mode. As with other objective games, team coordination is important. You don't need a team of snipers or recon experts. Instead, if you're playing with friends just go for a balanced loadout between everyone. Have some recon killstreaks, some offensive. Play in a way that emphasizes this specialization.
Mid-Range – Mid-range combat is really important in Domination because of the way the objectives are laid out. They're typically out in the open
LMGS – These weapons are great for taking out enemies on flags. Most flags lack cover but are surrounded by light covered areas. Peeking from this cover to take out enemies capturing objectives is really useful.
Close Combat – Shotgunsare going to be helpful in Domination, but not as much as mid-range. This can be a useful second weapon with the right perks.
Equipment – Using the right equipment can help establish a zone of control. Use grenades and throwables to clear out objectives, or block paths to an objective. This limits the area you have to defend.
Outside of your loadout, there are some strategies and tactics to keep in mind during games. These Call of Duty headquarters tips and tricks will help you implement this successfully built loadout.
Call of Duty Domination Tips and Tricks – Tactics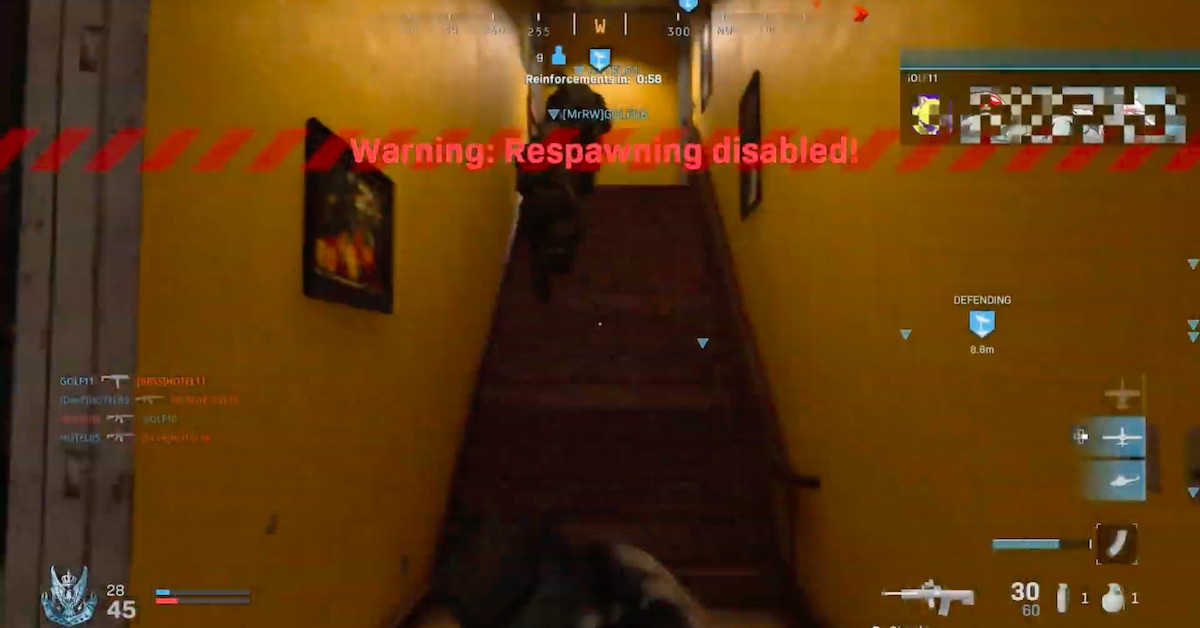 These tactics should be helpful for playing Domination. These tips and tricks won't tell you what to do during the entire game, but some key things. These are common mistakes to avoid and things to keep in mind to get a higher score. These Call of Duty Domination tips and tricks should help you play smarter.
Smoke – Use smoke canisters before capturing a flag. It will buy you enough time of confusion to get established.
Stick to the Flags – This mode has quite a lot of objectives spread around. You don't have time to be doing anything else. Don't get distracted chasing another player for vengeance. Concentrate on the objectives.
Work in Numbers – Too often in Domination payers run off to take a flag on their own. This is a bit foolish. You need other players to defend the objective and ensure you're not immediately killed when you take it. Don't try to do it all on your own.
Defending – While it is important to get as many objectives as you can, sometimes you have to defend. Defending an objective is just as helpful as capturing a new one
Move Quickly and Quietly – Domination is an action-packed game mode. It is a bit difficult to tell where every player is moving with so many objectives. Take advantage of this and try and move to enemy objectives silently. This gives you the element of surprise compared with tearing straight in.
These Call of Duty domination tips and tricks should help you with this game mode. Getting more experience in with multiplayer is great for progressing through the new season pass, and preparing for the upcoming competitive Call of Duty action. Running the best Call of Duty settings is also going to helpful, or try out the settings of pro players for some inspiration!