Call of Duty: Warzone has finally launched in-game and is now available to all players! Completely for free too, once you get past the hefty download that is. If you're just jumping into this new game mode, these Call of Duty warzone tips and tricks will be helpful for making the best start that you can in-game. Things are a bit different here. The game mode sits somewhere between your typical Call of Duty gameplay and your average Battle Royale like Fortnite or PUBG. This can make players of both genres feel a bit out of their depth! Warzone is a considerably more fleshed out Battle Royale than iterations that have been included in previous Call of Duty titles. Between this and being available for free, Warzone is going to be a popular game over the next few weeks, so you want to be playing your best.
These Call of Duty Warzone tips and tricks cover the basics of the game and some cool tricks that you might have missed. You need to take advantage of the change in format to win in this game mode, and use all of the tools available.
Call of Duty Warzone Tips and Tricks
Gamemode Tips and Tricks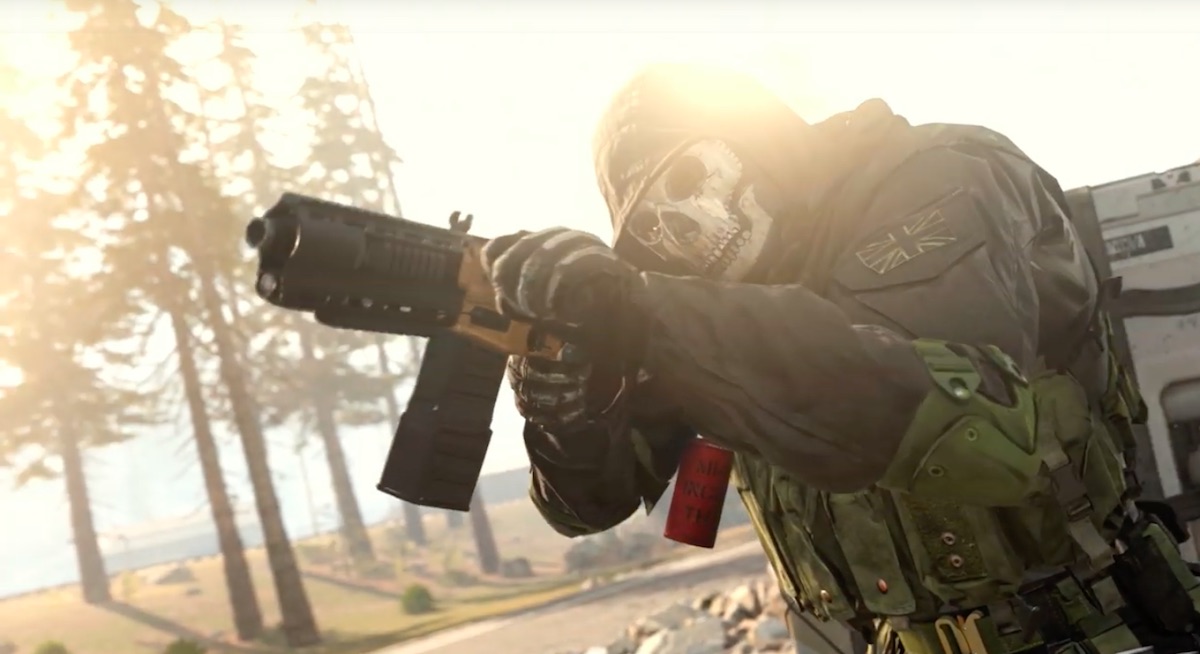 Call of Duty Warzone actually has two different game modes; these are some things to know about them.
There are two game modes available in the free Warzone section; Plunder and Battle Royale.
Battle Royale – This is a standard Battle Royale game; 150 players drop into a map in trios. They have to fight it out as a circle makes the game map smaller and smaller, with the final team coming out on top.
Battle Royale still contains some elements from regular Call of Duty like Perks, Killstreaks are here too but they have to be earned.
Plunder – This game mode is about collecting in-game currency. You have to travel around the map, loot, kill enemies, and do other activities to get more plunder. You have access to in-game objectives too which reward you with more plunder. This is a game based around searching out kills, which is great for getting to grips with the new mechanics outside of lengthy Battle Royale games.
Call of Duty Warzone Tips and Tricks – Map
These Call of Duty Warzone tips and tricks deal with the map in the game. This is what you need to know.
The Map is huge. It has to accommodate 150 players… so it is really pretty big.
The major POIs are: Verdanks International airport, Crash Site, Gorengard Lumber Yard, Kart Racing Track, Barakett Promenade East/West, Karst River Quarry, Layover, BCH TV Station, Verdansk Train Station, Atlas Superstore, Storage Town, Verdansk Hospital, Zhokov Boneyard, Downtown Tavorsk District, City Verdansk Port, Verdansk Stadium, Krovmik Farmland, The Gulag, Tavorsk Park.
Get to Know the map – Dropping in and playing the Battle Royale is going to be a bit of a gamble until you know the map. The plunder game mode is actually perfect for getting acquainted with your surroundings quicker. It rewards rotating quickly. Have a few rounds on this game mode to figure everything out.
Where to Land – The game is still a bit young to make solid judgments about which is the best spot, but for the first 12 hours or so you should just try to hit most major POIs and get to grips with their layout and loot.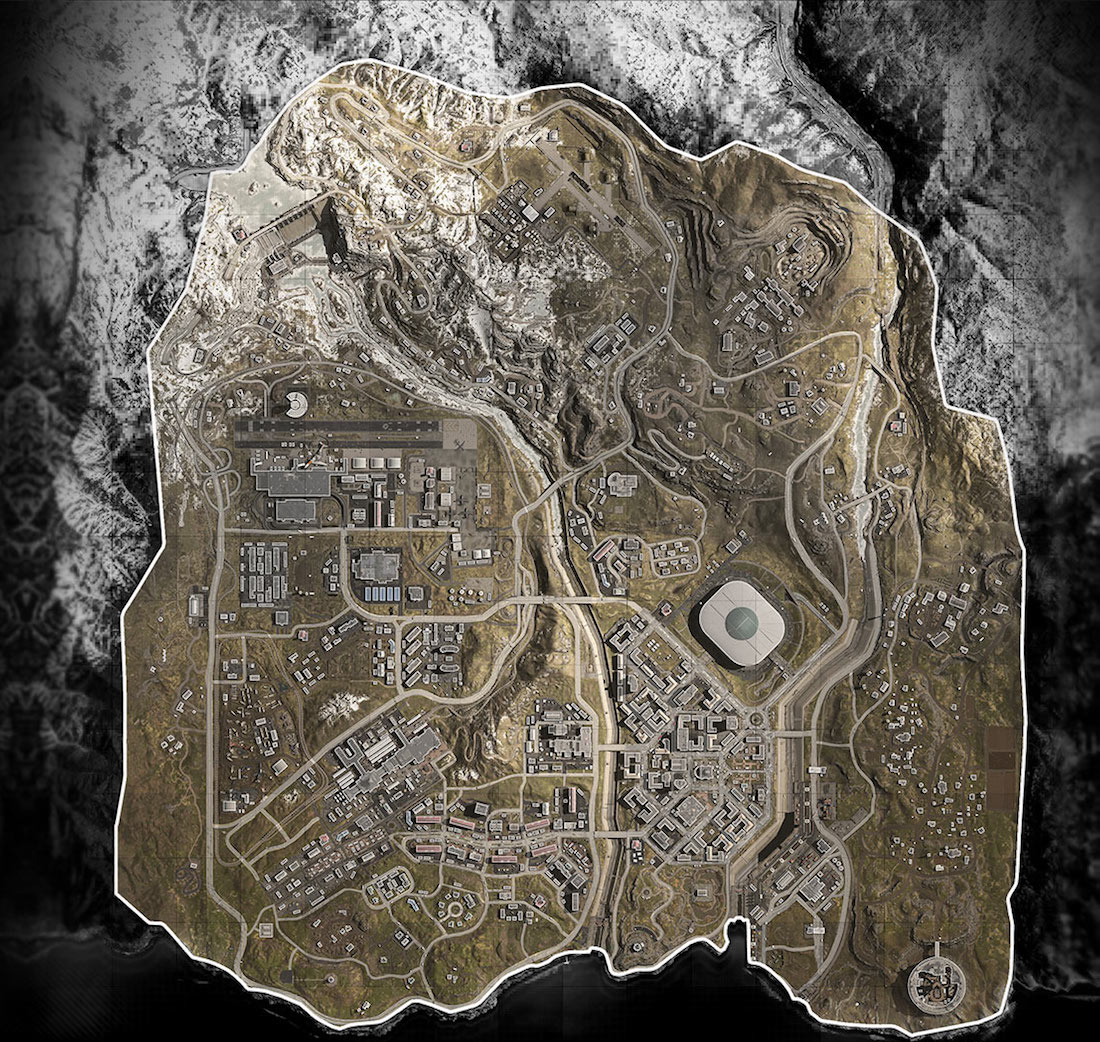 Gameplay
These are some Call of Duty Warzone tips and tricks that can help you to get the most out of the game's unique gameplay. Some basic strategies to get started.
Rotation – The key to any Battle Royale mode is perfecting your rotation around the map. Once you've gotten to know the map, try and work out some rough guides on how you're going to rotate. Such as where to land, and which progression of POIs you're going to move through dependent on the circle. While you can't be certain that the circle is going to go to a specific spot, you can have a vague plan for the circle heading to any general area, like knowing which POIs you hit if you're traveling from your landing spot to the top right or top left.
Gulag – You can respawn. Once you die, you get taken to the Gulag. Here, you get to fight other players in 1V1s. This is pretty much the Gunfight. You can get back in if you win, or you can buy a Respawn Token to get back into the game regardless.
Beware Respawns – The respawns are helpful to you but they go both ways. Don't assume a team you've knocked down to one player will stay that way, be wary of respawns. Effectively, this means you should try to always wipe out a whole team. Don't let stragglers escape or they could regroup and come back.
Buy Stations – You get cash throughout the game that you need to go to Buy Stations to use. Here you can buy killstreaks, Upgrades, and Respawn Tokens. These are pretty much essential for building a successful loadout in the game so you'll need to prioritize moving through them. They also make a good target since teams will be forced to go here fairly often.
Contracts – These are additional objectives for you to take part in throughout the match for cash. This is a great way to work towards a better loadout.
Call of Duty Warzone Tips and Tricks – Vehicles
These Call of Duty Warzone tips and tricks cover the vehicles in the game, and what you need to know to use them properly. There are a lot of vehicles. This is what is there at the moment:
ATV – This is a small vehicle that is great for speedy off-road travel. The downsides are poor protection and it only seats two.
Tactical Rover – This also gives very little protection and goes quite fast off-road. However, his vehicle can seat four.
SUV – This seats four people, gives pretty good protection and sits somewhere in the middle in terms of speed. This is a really well-balanced vehicle and one that is going to be useful in a lot of situations.
Cargo Truck – This holds four people, with good protection. However, it is the slowest in the game.
Helicopter – This holds four people and it flies.
Obviously vehicles are a great way to get around this map quickly. However, they are loud and should be used with caution. Be careful tooling around in a low-protection vehicle when the circle is small, it puts a target on your head.
Killstreaks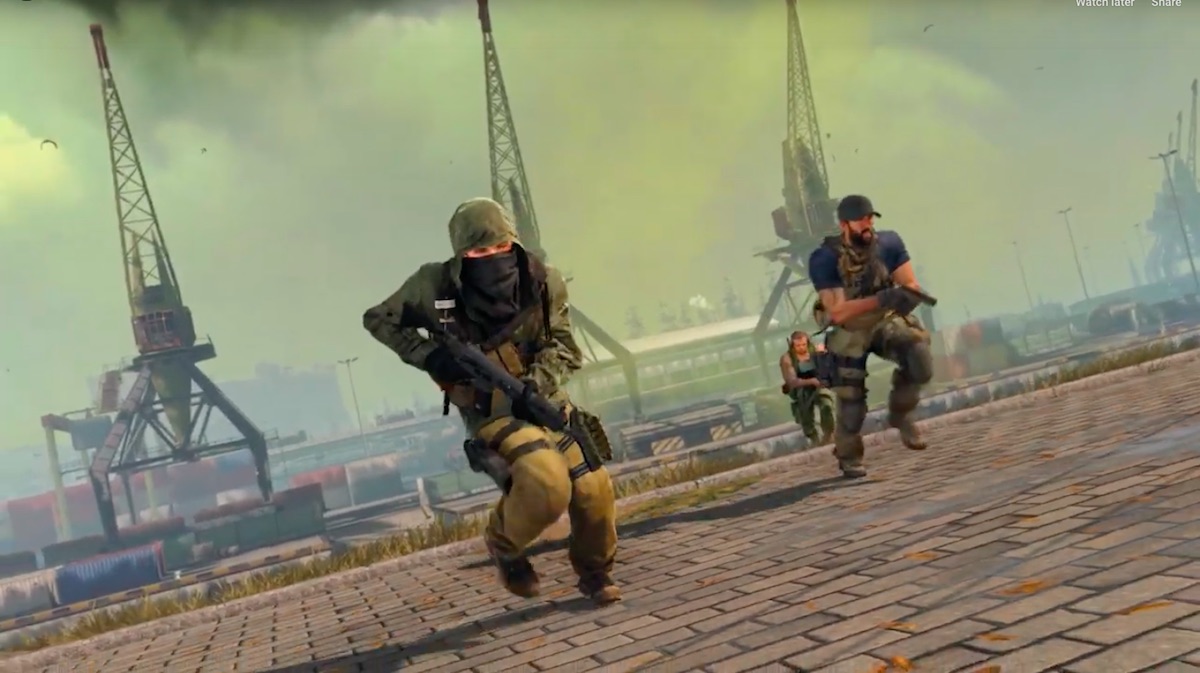 Killstreaks are present in Warzone, but not as prominently as in the regular game. Regardless of this, they can give a team complete dominance over the final stages.
Killstreaks work differently compared with regular Call of Duty.
There are currently four Killstreaks available: a Mounted 50 cal with a shield, a UAV to detect enemies that aren't using Ghost, a leaser designated Custer Strike, and an Air Strike that you target with a scope.
You can carry only one killstreak at a time.
You can get them through buy Stations, but also in loot and supply boxes when you're lucky.
It is worthwhile to stock up and ensures all players have them for the final few circles.
Strategies for Call of Duty Warzone Tips and Tricks
Safety in Numbers – If you're used to playing regular COD this might be an adjustment. Don't go too far from your team in a Battle Royale or an enemy could sweep on everyone.
Stealth – Keeping undetected is key to taking out another team. Try and stay hidden and quiet until you have a better position.
Cash – You really need to be picking up currency to invest in killstreaks and revives. With enough of these, your team is going to be quite overpowered by the late game. This is an important one of the call of Duty Warzone tips and tricks to keep in mind since it is a break from the strategy you'll use in Fortnite or regular Call of Duty.
Hoard Tokens and Practice Gunfight – Revivals can be make or break. Hoard tokens, try to get a lot of them, and you can dominate the late game and frequently revive throughout the game. This doesn't mean play carelessly though, get the tokens then try to hold on to them.
Those are all of our Call of Duty Warzone tips and tricks… As the game progresses though, we're going to have guides covering the map, key strategies, loot, and more coming! In the meantime, these guides to Call of Duty mechanics are going to be helpful if you're new to the game!