While most serious Apex Legends players stick to the mouse and keyboards, there are definitely some controller advocates out there. The best Apex Legends controller settings will help you get the most out of the game with a gamepad. Whether you're playing because of your controller muscle or memory or aiming to replicate the Battle Royale success of controller Fortnite players nyhrox and aqua, you could be doing more.
Most players don't bother to optimize their Apex Legends controller settings. The bulk of people in your controller lobby are going to be using the sub-par standard settings for their game. Using better settings can give you a real edge.
The standard settings for controllers aren't ideal. If you want to get the most out of using one, you're going to have to play around with stuff a little. This will vary depending on if you're playing on PC or a console. You need to start by changing your general settings to run the game better overall. These settings guides will help you get the smoothest frame rate and best frames per second possible in Apex Legends. Even if you're playing on a console you can optimize things.
Once your in-game settings are right, you can start adjusting your controls. However, first, you should know what is important to keep in mind for using a controller. It isn't as simple as the friendly console adverts would have you believe.
Choosing the Best Apex Legends Controller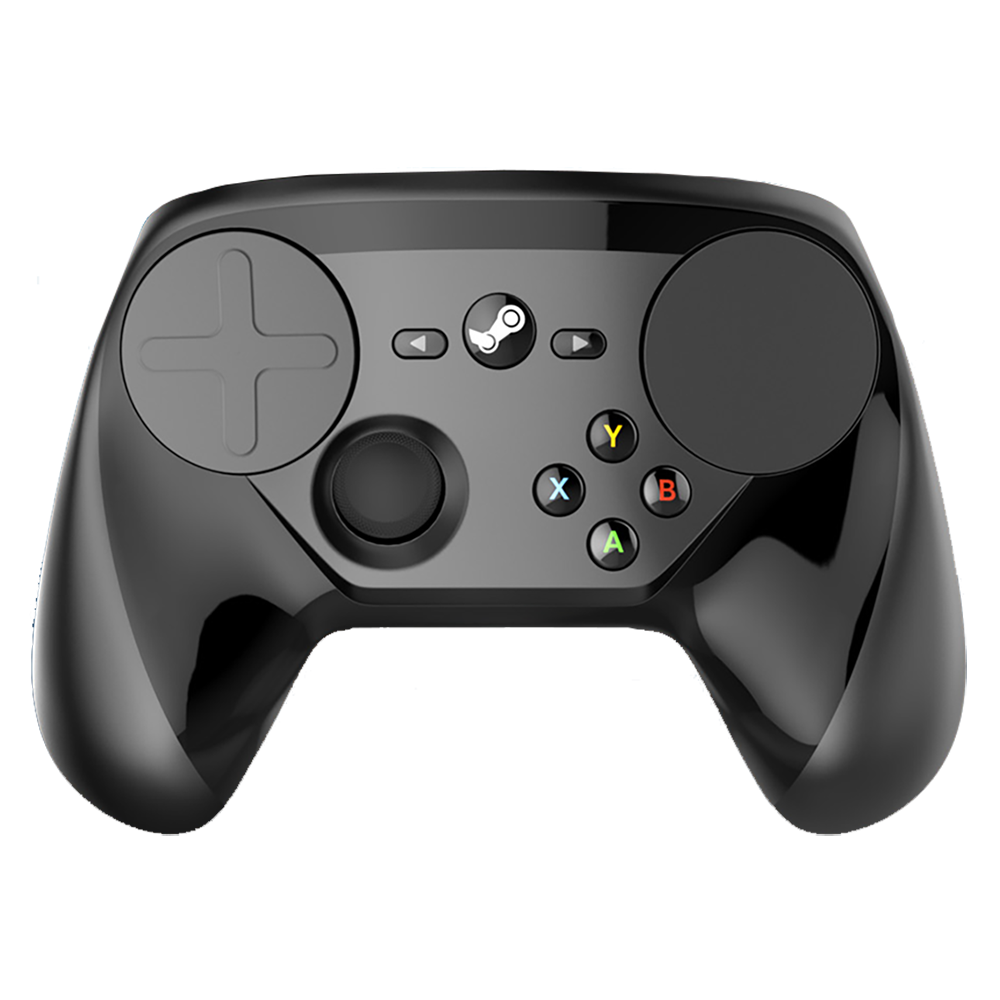 Not all controllers are equal. Some have better response times and are more ergonomic. If you're using a controller for Apex Legends. The best controller settings on each console will depend on the equipment that you're using. Better equipment is going to be easier to use. This is really important for Apex Legends controller players.
A Word About Analogue Triggers
Choice of controller matters quite a bit, but something that is often overlooked is analog triggers. If you're aware of the impact of analog triggers you can skip this, but otherwise, a short explanation is going to be helpful. These are triggers that register the different strengths of a press. The GameCube was the console to introduce it, using it as a gimmick for the water-shooting segments of Mario Sunshine. The harder you press; the more water would come out. This remains a simpler way of explaining the feature. However, they are really important in a shooter. They've progressed from novelty to a key way of interacting with a gun from a controller.
In a First Person Shooter, these triggers are used to differentiate between a flurry of shots and a single bullet being fired off. The feedback for these triggers is minimal and most players don't even know this mechanic is in play.
They've become an industry standard. In an FPS shooter, analog triggers are quite important since they make your gunfire more responsive. You don't ever want to use a gamepad for console or PC that doesn't feature these triggers. Despite being relatively ignored when picking a controller, they are vital.
The Best Apex Legends Controller for PS4, Xbox, and PC
The Best PS4 Apex Legends Controller
The PS4's standard Dual shock controller is pretty good for Apex Legends. Its design has remained mostly unchanged since its introduction, giving it a polished and ergonomic feel. Other controllers do have better analog triggers, the PS4's tend to be a little short. The sticks are pretty good on a standard Dualshock. However, if you use that controller for gaming a lot you need to keep in good condition. However, for most players, these should be responsive enough.
If you want to push the boat out, you can do better though. A high-level controller like a Beaver or Scuf is going to be more responsive and give you something of an advantage. However, they aren't a major step up from the Dualshock if you're watching your budget. While they might have faster response time, it isn't vital.
What is really important is to give a PS4 the best chance of doing well with your controller. This means using a weird internet connection and preferably a wired controller too. The Dualshock's impact lag isn't as bad as other consoles, but it still exists. If you have a lot of other devices in the room, input lag can become a problem. You can cut down on it, but a wired controller is going to have much less.
The Best Xbox One Apex Legends Controller
The Xbox One's standard gamepad isn't as good as a Dualshock. It is bulky, harder to grip, and has a higher level of input lag. If input lag is causing you a real problem, you need to go for the more responsive wired controllers. Third-party gamepads that feature more responsive analog triggers and a more comfortable grip system. That is a big improvement over the clunky unresponsive Xbox One controller.
As with the PS4 controllers, a high-end variant is going to function better with more adjustable thumb stick tensions and responsive analog triggers. However, a standard wired Xbox One Apex Legends controller will also cut down on your problems. Those issued with the console aren't ideal. Between their poor performance and needing a new pair of batteries every hour, the Xbox One leaves a lot to be desired with its controller.
Muscle memory is important if you're primarily a console gamer. While the PS4's controller has remained pretty similar since the 90s, Xbox tends to tinker. If you're looking to recapture your glory days of killing it in a Halo lobby, then a model modeled after the Duke might be what you're looking for. A few controller streamers use these since they have much more muscle memory with them than the alternative.
Otherwise, you can do the same things here as PS4 players to improve your controller's responsiveness. Use a wired controller to put down on input lag and use a wired input connection.
What to Look for in a PC Apex Legends Controller
If you're playing on a PC, you have a wide variety of options for a controller. When you're choosing between controllers for a PC, there are a few factors to focus on. The first is comfort, you need to be able to use the controller naturally. The second is the responsiveness and input lag. A better-connected controller is going to cut down on this and make gameplay easier. The third is the analog triggers and their response time. Then you need to consider the range of the stick.
The standard Steam controller won't really suffice here. You're going to need to go third party and use one of those that fits these requirements. A wired controller will give you less input lag on a budget. While some wireless controllers can perform well with responsiveness, it saves a lot of money to go for wired.
The comfort factor should really explain itself. Go for something that is going to assist you in building muscle memory rather than harm. If you're comfortable with the gamepad design of a major console, go for a button layout that feels similar. This will help you build muscle memory with it. Analog Triggers and thumbsticks will vary between manufacturer, but going for an Esports focused controller is your best bet.
The Best Apex Legends Controller Settings
With the right equipment, you then need to configure your settings to help you get the most out of an Apex Legends controller. These are the main changes you need to make.
Crosshair Damage Feedback – X with Shield Icon
Damage Numbers – Stacking
Button Layouts – The default works quite well for Apex Legends. However, if you play a lot of a game with a different layout it is often helpful to switch to a similar layout to that. Otherwise, Aim Button should be held Not Toggle, and Crouch should be Toggle not hold.
Sensitivity High – A high general sensitivity will make it much quicker to align yourself when not ADS. Exact movements should be done when AMD.
Sensitivity (ADS) – This can be low if you usually play to take shots at a long-range. However, if you stick to Legend's that work with close or medium range then somewhere in the middle or even high can work.
Response Curve – Classic or Fine Aim – If you're comfortable using your sticks for exact movement then you can go for Fine Aim. However, unless your controller has particularly responsive sticks then it may be best to stick to Classic.
Look Dead Zone – Small
Movement Dead Zone – Small. These two settings are based on the dead zones on your controller itself. Having too large of a dead zone will make your analog sticks drift a little when aiming. Double-check this setting is right for your controller by aiming and drifting in the training area.
Vibration – Off. This can be really distracting.
These sensitivities should help you get the most out of an Apex Legends controller. If you're using these and getting the best frames per second that you can, you can stand the best chance of standing up to those mouse and keyboard Legends.