Apex Legend's surprise release caught everyone off guard. In the excitement, everyone downloaded Apex and launched into its fun and fresh world. However, if you want to win more matches then you have to start with the technical stuff. Optimizing your PC and using the best Apex Legends settings might not be as fun as getting into a squad and jumping straight in, but it will pay off later.
If you're familiar with the game, picked out your favorite character, and started getting some practice, but you're still not getting any headway it might be because of your settings. If you're new to Apex, this is the perfect time to start off on the right foot. There are a few fixes that you can do to ensure that you're running the best Apex Legends settings. With this guide, you should have your PC working at it's best!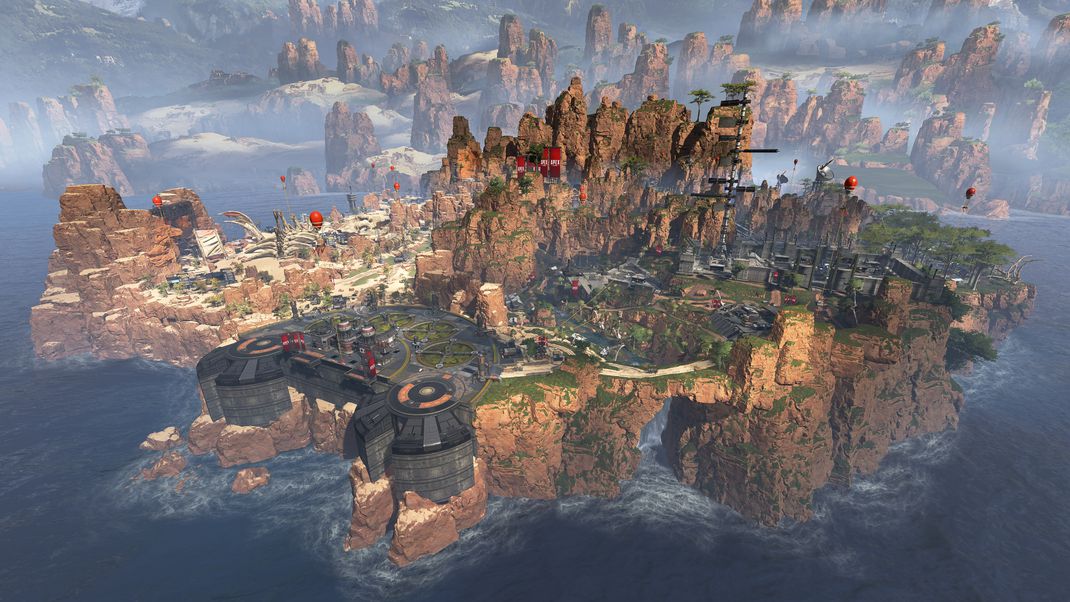 System Requirements for Running the Best Apex Legends Settings
To run Apex at its peak performance, you need to use the right equipment. These are the minimum requirements for running Apex Legends and the recommended settings.
Minimum System Requirements
CPU – Intel Core i3-6300 3.8GHz / AMD FX-4350 4.2 GHz Quad-Core Processor
GPU– NVIDIA GeForce GT 640 / Radeon HD 7700
RAM – 6GB
Operating System – Windows 10, 64-Bit
HDD– 30GB Available Space Required
Recommended Settings
CPU -Intel i5 3570K or equivalent
GPU-NIVIDA GeForce GTX 970 / AMD Radeon R9 290
RAM-8GB
OS– Windows 10, 64-bit
HDD-30GB available space required
If your system matches these requirements, then your computer can run the best Apex Legends settings. Improvements over these specs never hurt though. There are some gaming monitors, keyboards, and other equipment that can really help you get the most out of Apex Legends and win more games.
These settings are enough for running on a PC. However, if you want to use the best Apex Legends settings on a Laptop then there is a little more to do. You need to make sure your laptop is running on High-Performance Mode. You should also try and run the Laptop from a power outlet as much as possible. Most laptops avoid battery issues by running straight from an outlet rather than a battery.
Using the best Apex Legends settings won't be much good if your computer isn't running up to date drivers. Before starting, you should ensure that all of your drivers are using the most recent iteration. This is particularly important for your graphics card.
 In-Game Settings for Apex Legends
Now that your computer is running optimally, you need to configure your in-game settings. Using the best Apex Legends settings will give you the highest frames per second that your computer can manage. This will give you better performance which will ensure you can play Apex at the same speed as the pros. It takes a little bit of time to set up. However, if you're serious about Apex then it is definitely worth it.
You should configure your in-game settings to match this list:
Display Mode– Full Screen
Resolution –Your monitor's native resolution (You can find this in the control panel)
V-Sync – Disabled (V-Sync can cause delays by making you wait for vertical sync to see an image, this is really important for using the best Apex Legends settings possible)
Anti-Aliasing– None (Disabling this gives 2-3% on your performance compared to TSAA)
Texture Streaming Budget – None (This will give you an extra 5-6% in your performance, the game won't look as pretty though so feel free to keep this on if you're willing to trade off some performance for aesthetics)
Texture Filtering– Bilinear Filtering (Again, this is a trade-off with aesthetics but helps your performance)
Ambient Occlusion Quality– None (This gives you a big boost in performance)
Sun Shadow Detail– Low (Makes less of an impact, so can be left at low)
Sun Shadow Coverage– Low
Volumetric Lighting– Disabled (Gives around 5% better performance will little impact on the game)
Dynamic Spot Shadows– Disabled (Little impact on performance, but doesn't hurt to keep it on off.)
Model Detail– Low (Gives around a 5% boost, you can use medium if you'd prefer the visual boost)
Effects Detail– Medium (Has a negligible impact on performance)
Impact Marks– Low (A very minor detail)
Ragdolls– Medium (Controls physics of dead body animations, pretty unimportant.)
Cleaning Your PC
Even with the right settings, there is more you can to help your FPS. The other things running on your computer will impact the performance of your play. Taking a little bit of time to clean and optimize your entire computer could make all the difference for you. Take these steps to keep your computer in general good health so you can get the most out of the best Apex Legends settings.
Clean Your Computer– A program like CCleaner is perfect for this. Doing this quick task can make a big impact.
Close down Unnecessary Drains on Power– You should be mindful of what else your computer is running. Cloud services like OneDrive need to be turned off. You should also turn off any browser extensions or programs that can take up power in the background. Programs like UTorrent should also be shut down.
Practice Good Computer Health– Cleaning out any unnecessary files or programs, or shifting things to another hard drive, will give your computer the boost it needs to get the best Apex Legends settings running.
Keep Your Internet Connection Stable – This might go without saying, but take steps to ensure your internet connection is stable.
If you follow all of this, you should have your computer running Apex at the best performance that it can handle.
Now that you have the best Apex Legends settings, you need to pick a character and get working on mastering the strategies that need to win in Apex!