Call of Duty Warzone is a tense battlefield, and unlike in regular multiplayer, you don't have complete control over your gear. If you stick with what you find lying around, you'll be learning new weapons all the time rather than going for what you're already skilled with. Luckily, you do still have access to your loadouts. Using the best Call of Duty Warzone loadouts gives more control over what you use and lets you access your perks. Essentially, they are pretty much vital to success in Call of duty Warzone.
Loadouts in Warzone have a few things for you to master. The first is actually building your loadout. This is setting yourself up for the best possible results in the game by crafting a loadout that perfectly compliments your play style. On top of this, you've got to make sure it actually works in Warzone specifically. The best loadouts for regular multiplayer aren't the same as the best loadouts for general Call of Duty. You'll need to tailor everything to the Battle Royale to avoid having to use the rubbish you can scavenge.
The second part is to make sure you're getting a loadout in every game. This is really important since it gives you a significant advantage. Alongside killstreaks, loadouts are really important for getting ahead in the game.
How Do You Get Loadouts?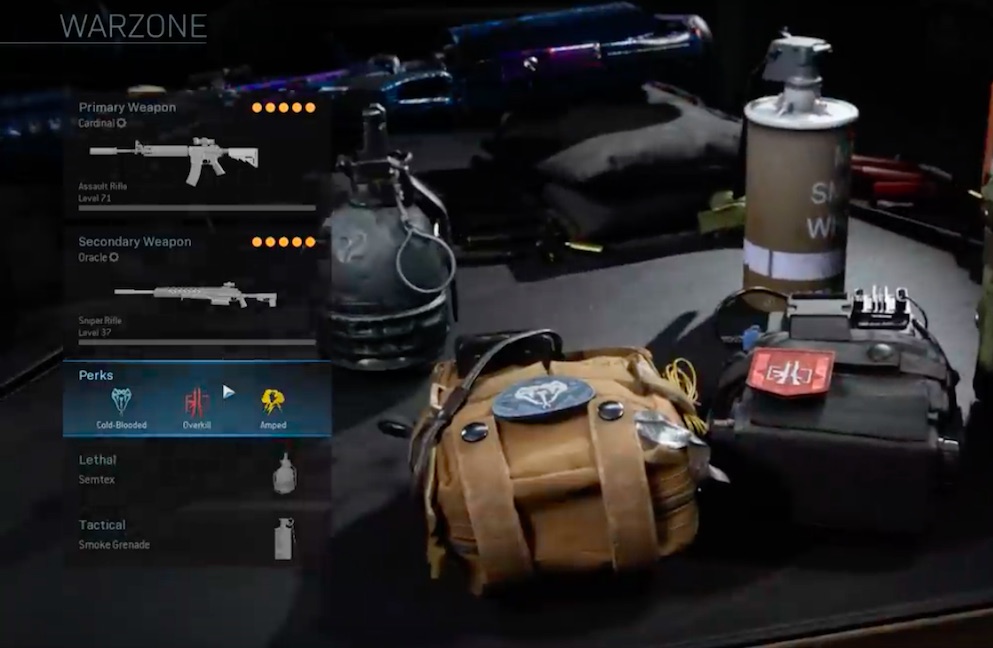 The easiest way to get the specific loadout that you want in Warzone is to buy one. This is how you get one:
Get some currency. You're going to need $6000 to call in a loadout. Although you might want to spend that cash on armor or killstreak. So if you need all three you'll need to spend some time getting the money to call in everything you need.
Head over to a buying station and order one. These are spread around the map, so you should be able to find one pretty easily.
Call one in and you'll be able to kit up in your proper loadout.
While getting all that currency can be a hassle, it is worth it if you've built the best Call of Duty Warzone loadouts.
The Best Call of Duty Warzone Loadouts
Calling in a loadout can give you a real advantage if you've built a solid set of choices for the game. These are the things you'll need to select, and some recommendations for which one's are the best options for you.
The Best Call of Duty Warzone Loadouts – Weapons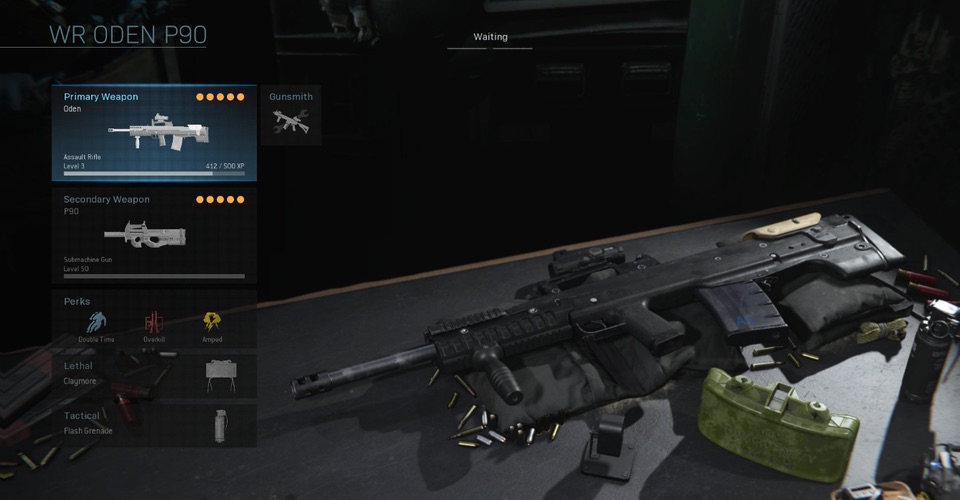 Weapons are some of the most important things in Call of Duty Warzone. Loadouts give you complete control over which you use, which can be a lot easier than looting for the right ones. These are the weapons you should put in your loadout, depending on how you play.
MP7 – This is a great all-rounder and a solid choice for any loadout.
Origin – This is a great shotgun that can really help make close combat easier on you.
M91 – This weapon is an LMG, which gives you great stopping power without sacrificing too much maneuverability.
Kar98K – Sniping is difficult. However, if you're going to do it you need to be good at it and build the best Call of Duty Warzone loadout for it. This sniper is definitely the right one for warzone with its speed and power.
Sand Snake – This is an SMG that makes a great compliment to the rest of your team. You can use this to be deadly without having to sacrifice mobility, which is really important.
Our full guide to Call of Duty Warzone weapons breaks things down even more, but these are solid choices for your loadout.
The Best Call of Duty Warzone Loadouts – Equipment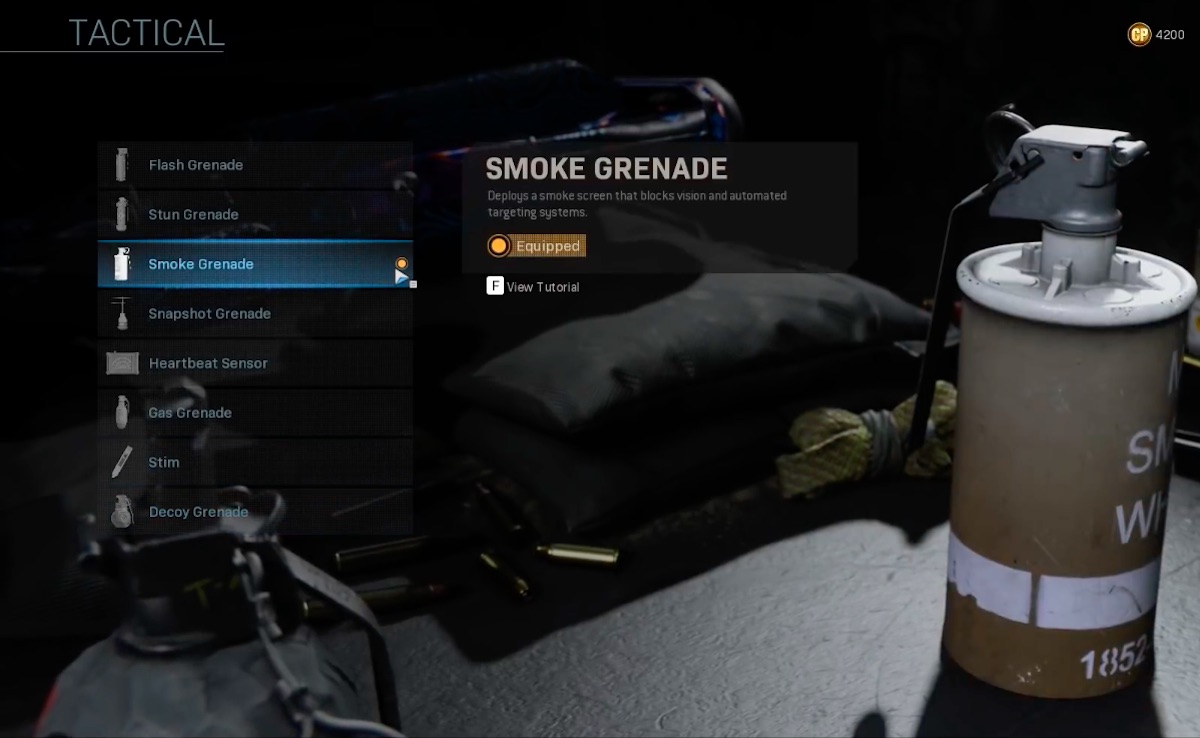 The best Call of Duty Warzone loadout has to take advantage of everything you have on offer, this includes equipment. Under-utilizing equipment is a common problem for players of Modern Warfare and Warzone. These are some choices for the best Call of Duty Warzone loadouts for equipment.
Molotov Cocktail – This one isn't the most interesting choice on the list, but it is the most effective. It can deal damage over time and cause absolute chaos. This is one of the most effective pieces of equipment because it is versatile. You can use it to cause damage, to flush out enemies, or just to disrupt an area
Frag Grenades – These grenades are still an effective tool in Battle Royale, although they aren't as useful as in multiplayer. Grenades are pretty self-explanatory in their appeal, and the frag grenade is easy to use.
Smoke Grenades – A lot of Warzone is about survival. The smoke grenades can be useful for disorientating, which allows your team to reposition and take the initiative in a firefight. You can also use them to clear buildings or to throw off anyone entering a building to let you reposition.
Perks
Perks are an important part of the best Call of Duty Warzone loadouts. These give you a key advantage that you should try and get in every game. These are some recommendations for perks to use in the best Call of Duty Warzone loadouts.
Ghost – Ghost gives you anonymity on the map. This is really useful in Warzone where knowledge over a location can mean a simple kill.
Double Time – Being able to move faster has some obvious advantages. This is particularly the case when it comes to Warzone, being mobile is key since the map is so huge.
Those are some general recommendations for the best perks to use in Call of Duty Warzone loadouts. However, our full guide goes into a lot more detail.
Building the Best Call of Duty Loadout
Building a loadout is a really important job. Those are some general recommendations. You'll need to mix and match these depending on your personal preferences. Everyone has a different play style; you might even need different loadouts for different team combinations. However, using a loadout is going to give you a real advantage over other players, so it is important to get it right.
These other Call of Duty Warzone guides are gonna be helpful for you getting to grips with the game: