Wild Rift is an expansive new mobile spin-off for League of Legends. It brings the same style of gameplay to mobile devices, and despite its short life so far it's already a pretty big success. Just like in LoL, there are tons of champions available in Wild Rift. There is a lot of choice. While the game can seem complex for beginners, once you crack down into it your choice of champion becomes very important. They're not built equal either. This Wild Rift tier list covers which are the best champions in the game at the moment, the characters that you need to be playing.
This tier list largely covers how the characters handle at higher levels of the game. Lower down, the exact meta of a champion isn't as essential as just having decent tactics and knowledge of how to win at the game. This Wild Rift Tier list is also divided into a few different sections. Different champions play different roles in the game, so those in the top tier are different for each of the roles. This is what you need to know:
Wild Rift Tier List
This Wild Rift tier list is divided into the different roles that you're going to be playing. You can find the top champions for each these roles, as they stand in Patch 2.2.
Top Tier List
This is the top lane Wild Rift Tier list. The champions that are used in the top area of the map in Wilf Rift. This is how it breaks down:
S-Tier – Akali, Camille, Darius, Gragas, and Pantheon.
A Tier – Fiora, Galio, Malphite.
B-Tier – Graves, Jax, Mundo, Kennen.
The top tier has seen Pantheon jolt upwards with the most recent patch. However, Akali and Camile remain the top choices. Although, they're not the most volatile.
Jungle Wild Rift Tier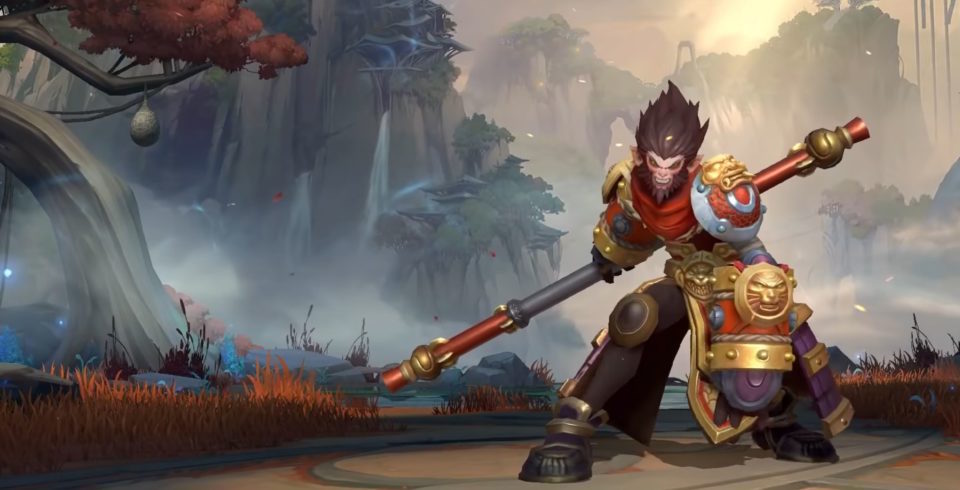 Jungle is a unique role in Wild Rift. You're off to the side in the jungle area, making different kinds of action rather than being in the main lanes. This is the Wild Rift tier list for Jungle:
S-Tier – Evelynn, Shyvana, Wukong.
A-Tier – Amumu, Lee Sin, Olaf, Vi.
B-Tier – Graves, Jarvan IV, Shyvana.
Wild Rift Mid Tier list
The Mid-Tier in the game goes back to the standard lane for the Wild Rift tier list. This one hasn't seen too much volatility with the latest patch. However, Galio remains one of the more broken characters in the game, so he's a good call for a Mid Tier champion.
S-Tier – Akali, Galio, Katarina, Orianna.
A-Tier – Aurelion Sol, Corki, Twisted Fate, Yasip.
B-Tier – Ahri Gragas, Kennen, Zed.
ADC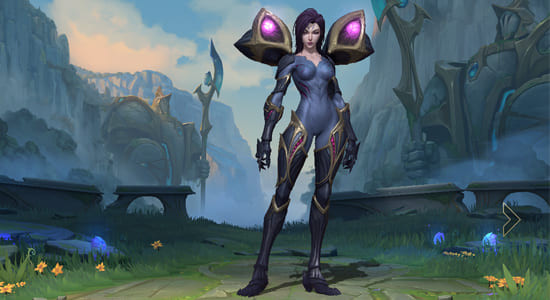 ADC is Attack, Damage, Carry. It is one of the most important roles in the entire game, and one of the more fun. You get to be right up in the action. These are the top choices for the Wild Rift tier list in this category:
S-Tier – Kai'Sa, Miss Fortune, Xayah.
A-Tier – Draven, Ezreal, Jinx, Jhin.
B-Tier – Ashe, Tristana, Vayne.
Support
Support is more of a flex role that can move around and support players as and when. Typically they're going to be backing up ranged players, but this is an important asset to any team. These are the top Champions in this category:
S-Tier – Alistar, Braum, Galio, Janna.
A-Tier – Lulu, Nami, Sona, Rakan.
B-Tier – Blitzcrank, Lux, Seraphine.
Galio is another major part of this section of the tier list, as with a few others in the game at the moment.
Which Champions Should You Use?
That's a Wild Rift Tier list mainly based around how much certain characters are getting played in high tier games, along with the recent patches and their impact. It is by no means definitive. Games at a lower level are going to depend on player skill just as much as the tier ranking of the champion. Wild Rift is also quite a young game. So we really can expect this Wild Rift Tier List to fluctuate a lot as time goes on.