Valorant is an online first-person shooter game that has been making a lot of buzzes and attracting a lot of gamers from all over the world. This game is somewhat similar to CS:GO and you'll definitely need the right set of tools to win matches for your team. Having a gaming mouse can really enhance the overall experience of the game and those accurate headshots are a delight to watch. But, which is the best gaming mouse for Valorant? Read on because we'll be counting down some of the best gaming mice for Valorant. 
The mighty Razer Viper Ultimate is one of the best wireless gaming mice available in the market with its deadly accurate optical sensor that offers 20,000DPI and 650IPS tracking speed. Weighing at 74g, Razer Viper Ultimate is also one of the lightest mice out there. The ergonomic design is quite flexible and rubber grips on the side also provide a firm grip on the mouse. 
This mouse has also featured with optical mouse switches and the battery life is awfully long. Viper Ultimate can last for nearly 70h on a single charge. The best thing about this mouse is that it is also equipped with 8 programmable buttons which can be really come in handy when playing Valorant. Instead of using the special abilities from your keyboard, you can instantly use them by assigning the abilities to the programmable buttons. 
There's absolutely no doubt that Viper Ultimate is one of the fastest mice available in the market and even the Logitech G Pro is not as fast as the great Razer Viper Ultimate. In conclusion, there's no doubt that Viper Ultimate is a flawless mouse and very suitable for Valorant. 
Pros 
20,000DPI is more than enough

74g Weight – Light-headed mice offer more flexibility

Ambidextrous Shape 

8 Programmable buttons
Cons 
Very Expensive

Poor Drivers Support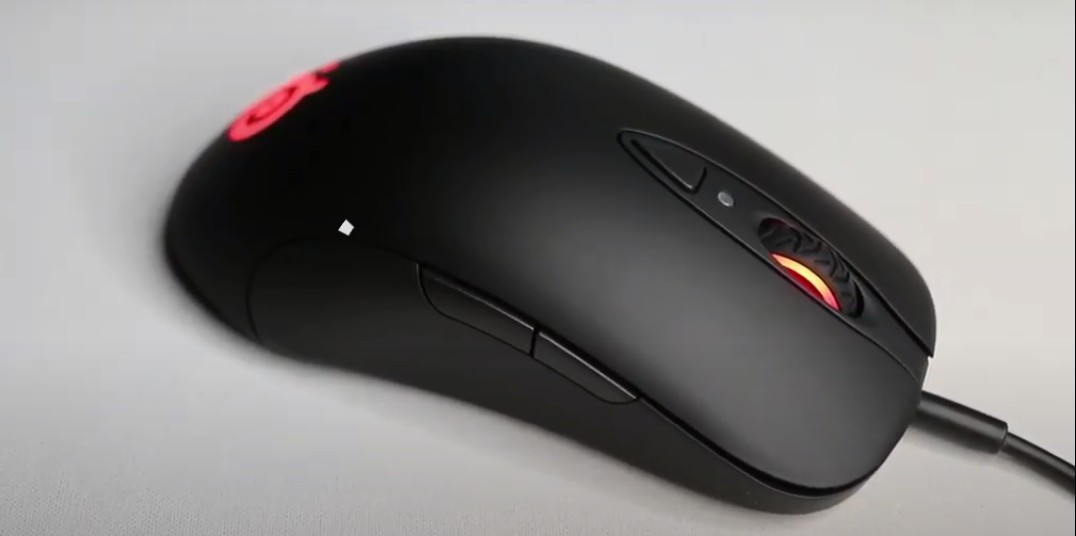 SteelSeries is setting the bar really high with their amazing Sensei Ten gaming mouse. SteelSeries Sensei Ten is one of the best tracking mice that you can get your hands on. This mouse is featured with TrueMove Pro optical sensor that offers up to 18,000DPI and 450IPS tracking speed. The design and shape of Sensei Ten are quite different from its predecessors but quite similar to Logitech G Pro.
There are 8 programmable buttons on this mouse and out of which, four of them are located on the sides while the other four buttons are located on the top. The RGB lit logo at the end of the shell is definitely the selling point of this mouse, aside from its performance of course. Sensei Ten weighs around 92g and it might not be the most light-headed mouse available in the market but it will be ideal for most of the gamers out there.
SteelSeries Sensei Ten provides a much better grip and it is deadly fast and accurate. One thing that you should be looking for is 'Accuracy' when playing Valorant and this mouse will definitely come in handy. Lastly, Sensei Ten is also a good option if you're looking for a daily-driver for Valorant.
Pros 
18,000DPI & 450IPS

Ambidextrous shape

RGB-lit Logo

Mid-weight mouse
Cons 
Not very durable

Non-braided cables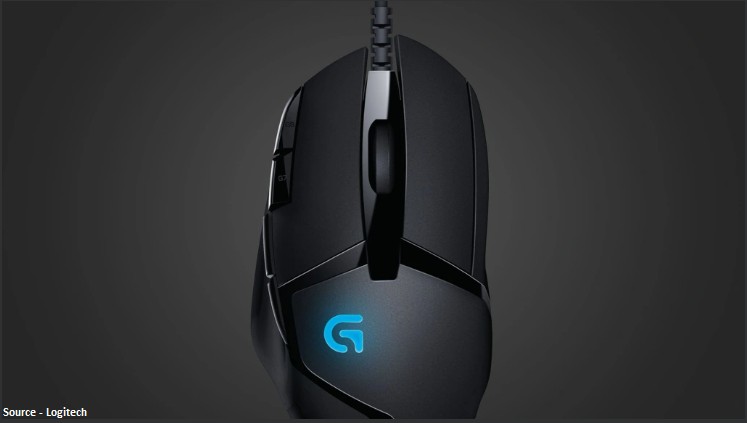 We could not dare to complete our list without mentioning a Logitech mouse. 
The Logitech G402 Hyperion Fury is another excellent option if you're working on a tight budget. G402 is equipped with an ultra-fast optical sensor that features Hyperion fury that offers 4000DPI and 500IPS. The DPI of this mouse is a bit lower than expected but for Valorant, your mouse must have at least 4000DPI and G402 Hyperion Fury will fit right in. 
The only downside of this mouse is that G402 is only suitable for right-handed people and not suitable for lefties. There are also 8 programmable buttons on this thing as well that provide you some flexibility to tweak the controls. I'd suggest assigning reload and ability controls to these programmable buttons.
The shape and size of G402 are quite sophisticated and the matte-black exterior looks extremely attractive as well. Weighing at around 108g, G402 is a heavy mouse and only suitable for those who love playing with a heavy hand. In conclusion, G402 Hyperion Fury is a good choice and it is very budget-friendly as well.

Pros 
Cheap

RGB-lit Logo and LEDs

Rigid build quality

Very flexible
Cons 
4000DPI is low for modern games

Very heavy and only suitable for right-handed people
Also Read: