Call of Duty: Modern Warfare has launched its first Season, full of extra content for players. There has been a lot of content for players to go through since release. One section is really the main event though. Missions and challenges to get skins are fine, but most players are in it for the multiplayer. Call of Duty: Modern Warfare has a massive amount of online modes, these range from simple Deathmatches to more complicated objective games. One classic that many players concentrate on is Ground War. Ground War is a huge battle mode that has only grown since its introduction in previous games. In the past, it has been Call of Duty's Battle Royale mode. This time around it is back to basics though, no Fortnite clones here. These Call of Duty Ground War tips and tricks will show you how it works, what loadouts work for it, and what strategies will help you when playing this mode
Ground War is a big game mode and it is pretty difficult to organize as a coherent team. This means you've got to communicate in other ways. Pay attention to what your teammates are doing, and hope they do the same for you. This big mode is really fun if you know what you're doing.
How Does Ground War Work?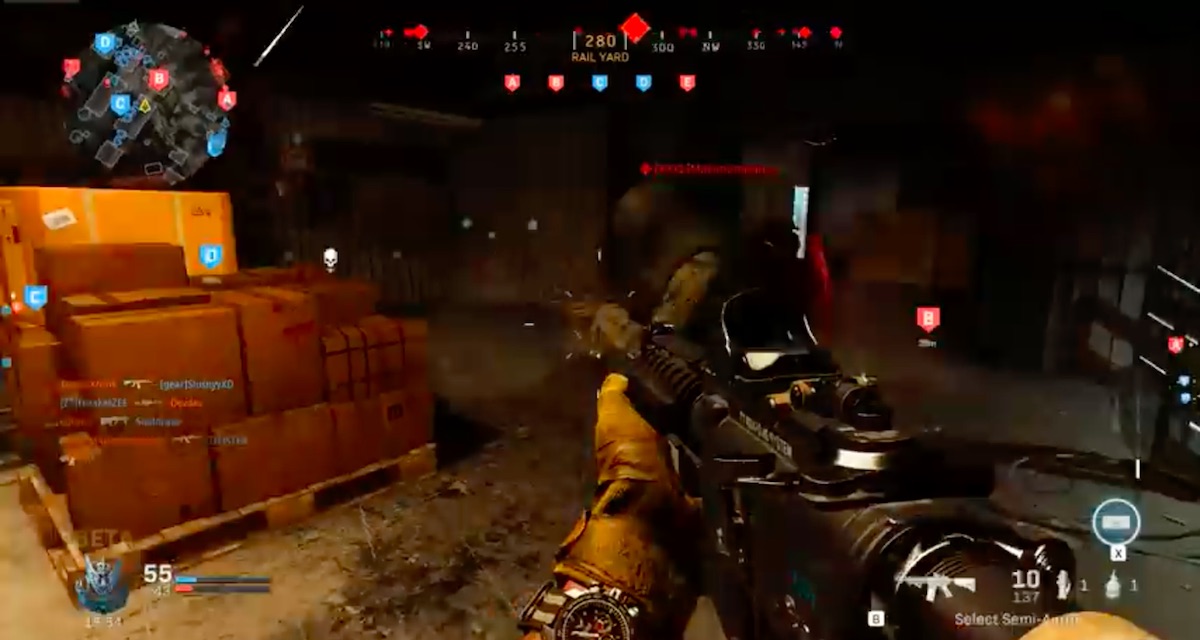 Ground War has worked a bit differently in various of call of Duty games. While the actual game mode is often there in one form, the name has also been used for just about everything else in the series. In Call of Duty: Modern Warfare, Ground War is a huge all-out assault. It takes place only on the largest maps, with vehicles and every other tool of destruction at your disposal.
Up to 64 players active.
Two teams of between 20 and 32 players are set on either side of a map.
Similar to Domination, but way bigger.
You need 250 points to win.
There are 5 control points.
Time limit of 20 minutes.
You get points for capturing and holding the control points.
If you can capture and hold all five at once for 45 seconds, a Tactical Nuke is called in and your team gets an instant win.
Sounds simple enough. However, execution can be a bit more difficult. These Call of Duty Ground War tips and tricks should help you get the most out of the game mode.
Call of Duty Team Ground War Tips and Tricks – Loadouts and Weapons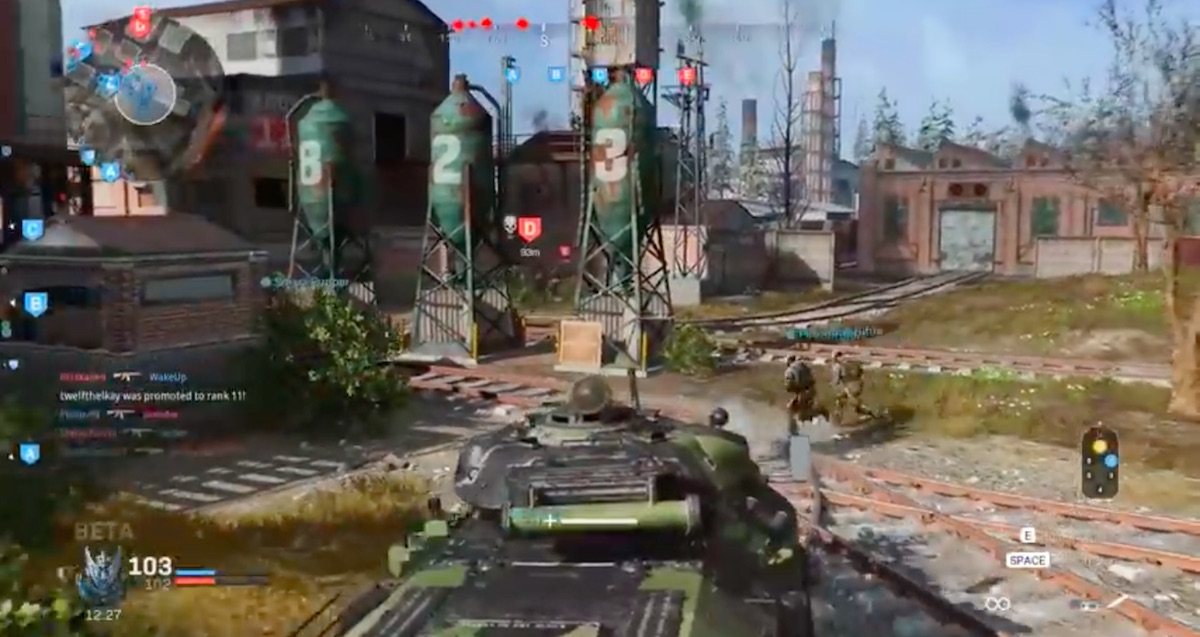 These Call of Duty Team Ground War tips and tricks deal with one of the few aspects you have complete control of, what you take into a game. This game mode is huge. There is space for most types of loadout. However, being so big it is difficult to find a loadout that works for every situation. For Ground War, you're going to need to go for versatility.
Build a balanced Loadout– This is vital for every game mode. Here though, your loadout needs to be doing a lot at once. Overkill is a good perk if you're going for a more specialized weapon. With objectives hidden in plenty of different places, a loadout that can do close range as well as long or medium is going to be really helpful.
Mid-Range – Mid-range combat is vital for Ground War. The maps are big so you're going to end up locked into gunfights hiding behind cover, mid-range weapons give you the best chance of pushing ahead.
Close Combat – Shotguns are really helpful in Ground War, more so than a lot of the other objective-based game modes. The map is huge, but there is plenty of space to get up close and personal. This is more down to the type of maps that are in the game.
Sniper – This game mode is played on a really big map. This makes it one of the few that Snipers can play on with relative ease. Make sure you're ready to adapt if you need too, but sniping can actually be quite effective in Ground War. Just keep in mind that the objectives are more important than getting kills.
Killstreaks – Teams are huge in Ground War. One bad mistake on an enemy's part and you can sweep up half of the kills you need for a decent killstreak, chose them wisely.
Outside of your loadout, there are some strategies and tactics to keep in mind during games. These Call of Duty Ground War tips and tricks will help you implement this successfully built loadout.
Call of Duty Ground War Tips and Tricks – Tactics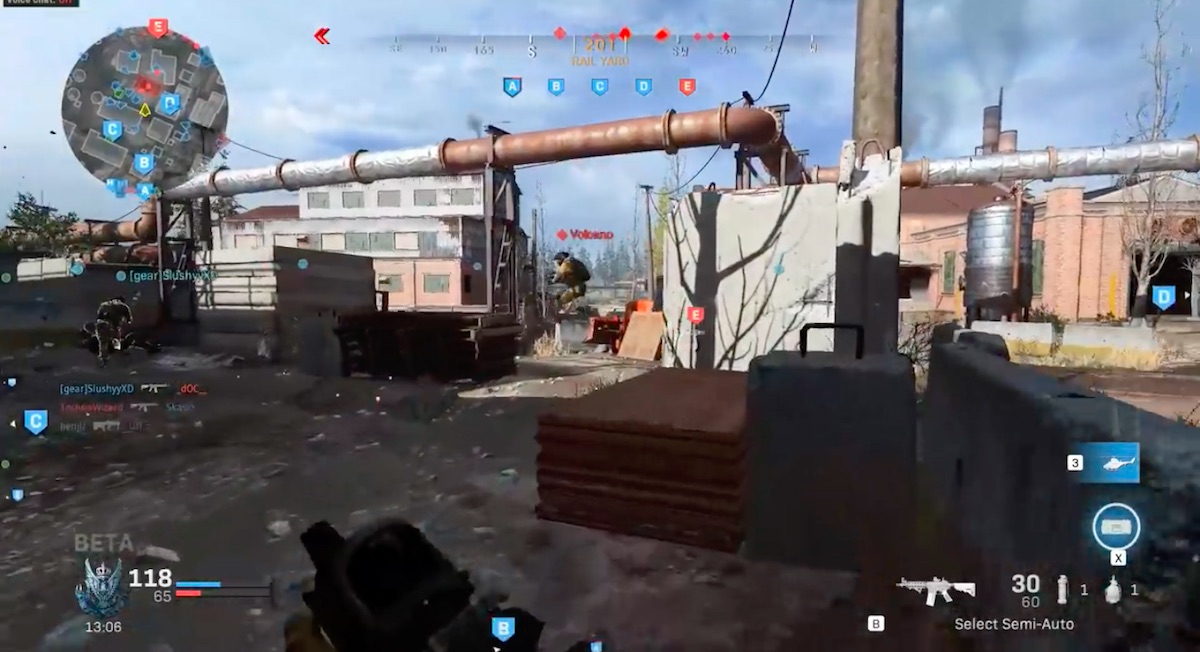 These tactics are going to help you when playing ground War. While your strategy can't fit every exact situation that is likely to occur, you can think things through more. There are some common mistakes that players make in Ground War. Avoiding these is going to do as much for your strategy as trying to improve your strengths. These are some Call of Duty Ground War tips and tricks that you can use:
Objectives – Remember it is all about the objectives. In this game mode, your kills and deaths don't matter. However, of course, getting kills is going to help you take and keep objectives. Essentially, don't waste your time on individual kills if there is more important objective-based stuff going on.
Communication – If you need back up to hit an objective, let your team know. If you've weakened an enemy defense and can take a new objective, call In support. This is really important. At the same time, listen to and help your teammates. Teams that coordinate will always do better than those who don't.
Take Out vehicles and Air Units – With the right equipment you can shoot down enemy aircraft, and takedown vehicles. This is important to remember as these attacks can really bog you down otherwise.
Use Vehicles Tactically – You can use vehicles to zone out enemies. Push forward with vehicles and use it to claim space and force an enemy's line back. This is really effective and a great use of a vehicle outside of getting some kills.
These Call of Duty Ground War tips and tricks should help you with this game mode. Getting more experience in with multiplayer is great for progressing through the new season pass, and preparing for the upcoming competitive Call of Duty action. Running the best Call of Duty settings is also going to helpful, or try out the settings of pro players for some inspiration!