Call of Duty Warzone has been a huge success, especially when compared with past attempts at a Call of Duty Battle Royale. With Call of Duty Cold War now close to release, what exactly happens to Call of Duty Warzone? Will it continue to share a battle Pass with Modern Warfare? Is it going to be scaled back to make way for the new Call of Duty title, or will we see a Cold War Warzone, with new weapons and content?
Thankfully, we haven't had to wait very long for answers. Cold War Warzone is going to be Chapter 2 of the game. Previously call of Duty games made money just from releasing annually and DLC. It seems the Battle Pass strategy is here to stay though. Warzone is a free game that is monetized through a Battle Pass, but one linked to a paid game. It will be the same for Cold War Warzone, a free game with heavy ties to your experience in the paid game. This is what you need to know about the future of Warzone:
Call of Duty Cold War Warzone – Why The Battle Royale Has a Longer Life Ahead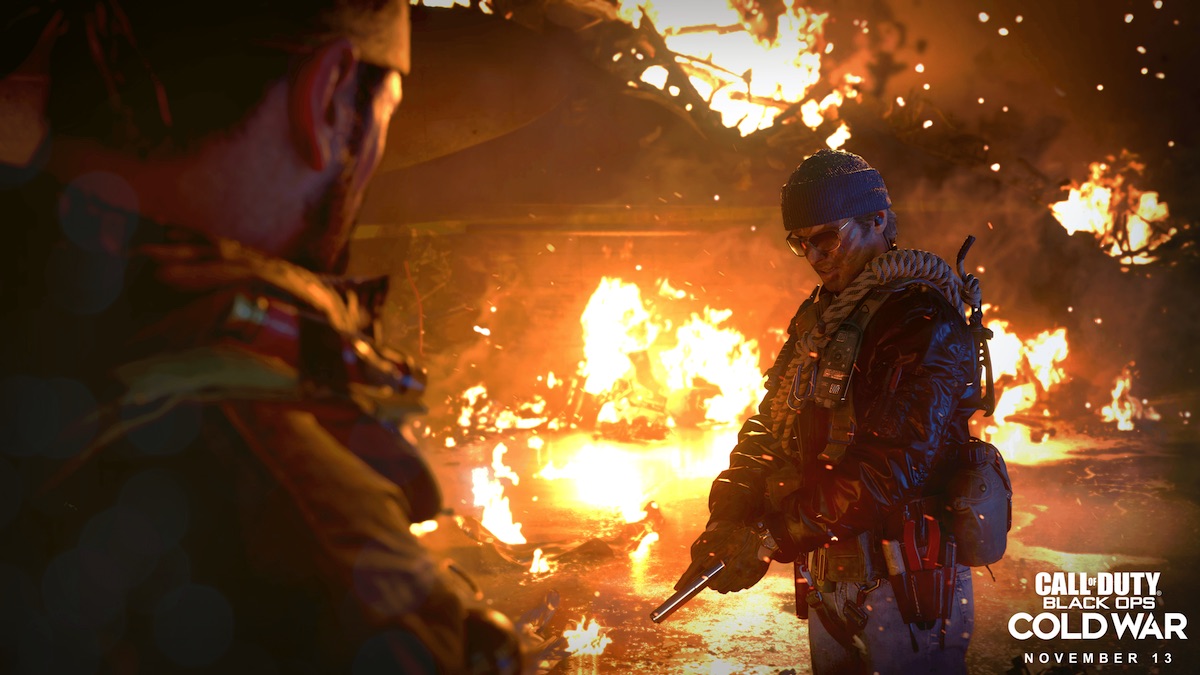 While Modern Warfare might be being phased out for the new game, Warzone has a while longer to live. The reasons for it are simple enough though, Warzone is still really popular. It's outpaced the Modern Warfare game and that excitement isn't going anywhere. So, Call of Duty now has to adapt to having an ongoing game with a Battle Pass. Warzone isn't going to be wound down, but it might see some big changes.
In the Col War Warzone reveal event, we saw content from the new game begin to leak into Warzone. This type of thing is probably something we're going to see a lot more of in the future. One weapon has been added to Warzone already as a tie in to Cold War. The 'Bay of Pigs' blueprint that was given out during the event definitely hails from that game. It's named after the disastrous CIA attempt to overthrow the Cuban government and re-install an American friendly dictator in 1961. Although these events were covered in previous black ops games, it's the type of thing you'll see more of in the Cold War.
There will be more cross-over between Cold War and Warzone. Cold War Warzone is supposed to be the second chapter of the game. So we can expect big changes to fit the new theme. This could be expansive, or it could make Warzone more of an amalgamation of various themes and periods. A complete jumble of the items and locales from Modern Warfare and Cold War, giving players the choice of using anything.
What Do We Know About New Features for Cold War Warzone?
Since Warzone is sticking around past the next Call of Duty release, we can expect some new features. We do have an idea of one new thing that will be coming to Warzone with the new game already.
Warzone will be moving into a 'Chapter 2' of the game with Cold War's release. You can expect this to be similar to the chapter changeover with Fortnite. It looks like the Battle Pass for Warzone will be linked to the one for Cold War too. You will be able to progress through both games using the same Battle Pass and unlock content in each for playing in either. Like with Modern Warfare, playing both games' online is going to make it easier to unlock everything you need for weapons.
There is also going to be cross-generation cross-play coming with Cold War to Warzone. You'll be able to play with friends on any generation of console, once Warzone and Cold War launch on the PS5 and Xbox Series X. We don't currently have a release date for those consoles but sometime in Winter, close to the release of Cold War, is the safest bet.
Other Helpful Articles: